Providers that once feared insurers' retribution are finding strength in numbers and compensation in class action litigation
Health insurers are under siege, and it's not from stockholders upset over cratering equity prices. Lawsuits are coming at the plans from places they haven't come before at a rate they have never seen before.
"Volume has increased tremendously in the last five years," says Steven Ziegler, JD, a lawyer who defends UnitedHealth, Aetna, and Blue Cross plans, among others, and who lectures groups of insurers on emerging trends in plan liability.
It's not the members
The most striking change in litigation against health insurers is the shift from subscriber lawsuits, prevalent in the 1990s, to provider lawsuits that have become omnipresent in the 21st century. According to a key finding of a 2006 insider study of managed care organization (MCO) liability claims by One Beacon Professional Partners, a top MCO insurer, MCO exposure shifted dramatically at the turn of the century, showing a strong trend away from once-dominant bodily injury claims to increased frequency and severity of losses from business practices litigation.
There have always been smoldering tensions between providers and insurers, but lately, it has taken some ugly turns. Angry doctors, once reluctant to fight MCOs for fear of being de-listed, have discovered a new avenue to alter carrier business practices and avoid openly biting the hand that feeds them. They are empowered as nearly anonymous members of class action suits.
"Individual doctors are afraid to [get in a dispute] with a managed care company for fear of retribution — getting kicked out of a plan, coming under intense review, or being subjected to retaliatory tactics," says Robert Seligson, president of Physicians Advocacy Institute, a not-for-profit settlement watchdog group whose board is made up of executives of nine state medical societies. "They have more support with organized medicine behind them."
Class action suits against plans nearly tripled from the period 1996-1999 to the period 2000-2005, from 4 percent to 11 percent of non-zero-dollar claims, according to a proprietary analysis of their own data conducted by One Beacon. Non-zero-dollar claims refers to claims paid by MCO errors and omissions policies after MCOs exhaust their significant self-insured funds. Insurance industry insiders believe the Beacon study is the only one in recent years that analyzes MCO lawsuit data, since MCOs keep errors and omissions (E&O) claims histories close to the vest.
The suits are a major source of carrier heartburn, producing combined multi-billion dollar settlements, and there doesn't seem to be any easing up on the horizon.
"Everyone is looking to turn their claims into some type of class actions. Once they get certified, they turn a minimal dispute into a multimillion dollar claim, virtually overnight," Ziegler says.
Late payments and UCR
The mother lode of all class action provider suits was two suits certified as classes in 2002 and 2004, representing all 950,000 physicians in the United States as well as some physician groups. The first was brought against 12 for-profit carriers; the second was brought against 47 Blues plans and the Blue Cross & Blue Shield Association.
The suits allege that America's largest health insurance companies violated federal racketeering and state laws by systematically reducing, denying, and delaying payments owed to doctors for medical care rendered to subscribers. Some of the publicized settlement agreements were: Aetna, $470 million; 35 BCBS plans and the BCBS Association, $128 million; Cigna, $440 million; and WellPoint, $498 million.
Ingenix
While this so-called multidistrict litigation case is basically over, a new tidal wave of "Ingenix" class action lawsuits threatens to produce similarly large settlements. Ingenix, a UnitedHealth Group subsidiary, is one of the nation's largest providers of health care billing information. Some of the country's best known health insurers contribute to the Ingenix database and also use it to calculate payments for out-of-network claims that are based on a community's usual, customary, and reasonable (UCR) charges.
The issue is the calculation of UCR charges. Claimants, such as the American Medical Association in an ongoing lawsuit that began in 2000, charge that United and its subsidiaries use artificially low figures to calculate the UCR rate so as to force patients to take on a higher share of the costs. In turn, patients accuse physicians and hospitals of overcharging to compensate for lower rates that are part of the providers' contracts with other health plans, and that sometimes leads to balances remaining unpaid and impairment of relationships between patients and providers.
For example, if a patient with out-of-network benefits sees an out-of-network physician who charges $200 for a visit, the carrier may report the typical UCR rate in the community as $75 and pay 80 percent of the $75, leaving the insurer to pay $60 and the patient, $140. Patients and providers charge that the UCR is calculated improperly, and that the UCR fee could, in fact, be $150, so the carrier should pay $120 and the patient $80.
The Ingenix database is not an accurate representation of UCR rates, according to a January 2008 finding by the appellate division of a Massachusetts State District Court in a decision in favor of a chiropractor in Michael Davekos P.C. v. Liberty Mutual Insurance Co.
Liberty used Ingenix data to determine what it would pay Davekos. The case has been sent to a trial court.
In addition, in a New Jersey class action case settled in 2007, McCoy, et al. v. Health Net, et al., the carrier settled a UCR case with patients for approximately $297 million.
At least two other cases are seeking class action status. One is Weintraub et al v. Ingenix Inc., a case filed in 2008 on behalf of doctors and patients seeking to become certified as a class.
Jeffrey Weintraub, an Aetna subscriber, contends that he was defrauded by a conspiracy in which health plans lowballed out-of-network rates using Ingenix data.
A second case, Cooper v. Aetna, was filed in 2007 in New Jersey. Aetna has already received a $9.5 million fine from the New Jersey Department of Banking and Insurance for setting UCR at arbitrarily low levels.
And last February, New York Attorney General Andrew Cuomo announced his intention to sue UnitedHealth Group and four subsidiaries, including Ingenix, over UCR defects in its database. Cuomo said the case could affect 70 percent of Americans with private health insurance. Subpoenas were also issued to Humana, Aetna, Health Net, Empire BlueCross BlueShield, Cigna, and others. Investigations by regulators in other states may follow.
According to Cuomo's office, the database reportedly understates true market rates of medical care by up to 28 percent.
Tyler Mason, speaking for UnitedHealth, defended the Ingenix data in February 2008, saying it was "rigorously developed, geographically specific, comprehensive, and organized using a transparent methodology that is very common in the health care industry."
Without admitting guilt, last month United, in a settlement with Cuomo, reportedly agreed to fund the creation by an unnamed university of a $50 million independent database of physician charges. It would replace the database that is administered by Ingenix. Other carriers may be asked to contribute to the creation of the database, reported the New York Times. United also announced it would pay $350 million to settle the American Medical Association-Ingenix class action suit.
The Ingenix lawsuits have attracted so much attention that the highlight of an upcoming March 31 Las Vegas MCO conference, Maximizing Network Success & Outreach, is a panel discussion titled "Exploring the Ingenix Class Action Lawsuit: Charging Below the Going Rate, Extracting Outliers, & Using High End Data to Hold Down the Dollar." Panel guests include representatives from Highmark Blue Shield and Connecticare.
Plaintiffs' lawyers suggest an argument in defending these claims. "The best defense the carriers have would be taking reasonable steps to validate what the area prices are," says Mark Gallant, JD, a Philadelphia lawyer who represents plaintiffs. "They could demonstrate that they relied on good faith on the understanding that the data were collected objectively and that so far as the plan was concerned, it believed the product . . . was a viable product based on good statistical research."
Tiering and rescission
There are three other hot areas of provider litigation against plans. One is tiering, when insurers rank physicians and offer lower copayments to patients who see top-rated doctors. The Massachusetts Medical Society filed a lawsuit in May 2008 against Tufts Health Plan, UniCare Life, and Insurance Co. and Group Insurance Commission, the state agency that handles health care for state employees, stating that the rankings, based on claims data, defame doctors who score poorly but actually provide high-quality, low-cost care.
In Washington State Medical Association v. Regence Blue Shield, a case settled in 2007, Regence was sued for unfair tiering. Under the settlement, the association must be permitted to suggest more objective criteria for measuring physician performance, and the company must allow physicians to appeal their scores. Complaints have been filed against Cigna and others.
"Ranking will not be abandoned, but there will be more process to how it's done," says Joel Michaels, JD, who represents health plans.
Another area of provider litigation is rescission, the term for when insurers cancel individual patient policies after receipt of large bills. Plans allege that patients supply willfully misleading or fraudulent statements on applications to obtain coverage; patients allege that plans do not do "due diligence" when applications are received and that they cannot remember every illness they ever had.
In one case, Blue Cross of California (WellPoint), one of the state's two largest carriers, settled a 2007 class action lawsuit for rescinding policies when applicants had made honest mistakes or inadvertent errors.
The California Hospital Association, on behalf of all California hospitals that were left unpaid when policies were rescinded, negotiated an $11.8 million settlement with WellPoint in July 2008 in a class action over rescission. And the California Department of Managed Health Care fined the carrier $10 million for improper rescission that same month.
"You had individual challenges before for rescission, but massive attack on a class basis really did not exist previously," says defense lawyer Daly Temchine, JD. "California has been a trend leader in health care litigation over the past couple of decades. A lot of what starts in California sets the path for the rest of the country."
Ziegler, also a defense lawyer, predicts, "Despite what has happened in California, plans will continue to have rescission departments. They have to because there is a lot of potential fraud out there."
A third area of litigation is qui tam, which refers to claims brought by whistleblowers who allege fraud against the federal government by contractors. Medicaid or Medicare health plans fall into this category.
The cases are growing and so is the number of states that have enacted their own qui tam provisions, according to George Breen, JD, a Washington, D.C., health plan defense lawyer. Many states are adopting these laws as sources of revenue because successful cases may enable a state to retain a percentage of any recovery in a Medicaid fraud case.
One typical case filed by the federal government using the false claims act against MCOs is improper marketing to beneficiaries that violates the plan's certification against discrimination in enrollment based on health care status.
Among the most recently settled cases was a $225 million deal worked out last summer in United States ex rel. Tyson v. Amerigroup Illinois Inc. Amerigroup is a Medicaid HMO. Its former vice president, Cleveland Tyson, supplied internal memos and e-mail messages to federal prosecutors revealing that Amerigroup actively discouraged the enrollment of low-income pregnant women and others needing significant treatment. Each time Amerigroup Illinois submitted an enrollment form for a member constituted a false claim because the company avoided enrolling pregnant woman and others with expensive health conditions in violation of its promise not to discriminate.
Defense costs way up
Defense lawyers for plans admit they settle lawsuits sometimes even if they don't perceive insurers are at fault because the cost of defending them has grown quickly since business information began to be saved on computers rather than in manila file folders. Legal fees have gone through the roof at least since 2006, when federal courts created rules on electronic discovery. Those rules have been picked up in at least state 20 states, reports an expert on this topic, Martha Dawson, JD, of Seattle.
"In a typical case before electronic discovery, maybe document production would cost in the thousands of dollars. Now it can easily be in the hundreds of thousands of dollars," Ziegler says.
"Primarily because of e-mails, you are looking at a million or two million documents. It's expensive to review documents and redact them for privileged information and determine what is relevant."
According to the 2006 One Beacon study, before 2000, 76 percent of dollars paid out by insurers were for indemnity losses and 22 percent were for legal fees. Since then, 76 percent are for legal fees and 21 percent are for indemnity claims.
Though plans have tried to hold down litigation expenses by enforcing binding arbitration clauses in provider contracts, they have not been wholly successful. "Plaintiff attorneys argue provider contracts are contracts of adhesion where a provider had no choice but to sign and was not able to negotiate, so arbitration clauses are often not enforced," says William O'Neill, JD, a lawyer at the McDonald Hopkins law firm in Cleveland.
Plans have not been able to fend off many of the suits because there's not a lot of sympathy for them, Ziegler says.
Linda Tiano, Health Net senior vice president and general counsel, adds: "For better or worse, this industry is viewed so badly that people will sue over pretty much anything. The perception of health insurers is so negative that jurors are willing to think the worst."
The suits may threaten carrier viability. "There are only so many $100 million settlements a company can sustain," Ziegler says. It is especially true for small regional health plans, to the point that the suits are no longer simply the cost of doing business against which the plans can insure.
"I do think that some plans, particularly the smaller plans, are vulnerable to go under if they sustain a significant class action or a possible regulatory type of suit," says Angie Brozny, vice president of Evergreen Re, a company that represents several companies that sell insurance coverage to more than 100 MCOs. "I also think that with the economy, the big players are possibly vulnerable as well, but their scale may protect them."
Health Net's Tiano does not fully agree. "If you didn't have the current economic environment, they [lawsuits] would be easier to withstand," she says.
No matter the size of the plan, all are at high risk for class action lawsuits, Ziegler says.
"It's scarier for a little company. You get one of these and you have to spend maybe $3 million defending a case," Ziegler adds.
Subscriber suits still exist, but they are not the emotionally-charged, watershed utilization review cases exemplified in Fox v. Health Net, where a jury awarded $77 million in punitive damages besides more than $12 million in compensatory damages for Health Net's refusal to pay for an innovative cancer treatment the insurer claimed was experimental. Those suits have been lessened by widespread adoption by states of external-review statutes that provide plan members with an independent appeal process in the event that they are turned down by an MCO.
"Third-party review has made the process more independent, more fair, and has resolved a lot of the issues," says Health Net's Tiano.
Uncharted waters
Both defense and plaintiff lawyers agree that more mega-provider suits are coming as new legal theories are advanced. "Before the last 10 years, the idea that providers would sue health insurers they dealt with regularly was foreign," says Joel Michaels, JD, who represents health plans in provider disputes.
"I think we will see many more class action suits mainly because it has been discovered as a vehicle for bringing these kinds of claims."
Make your plan bullet-proof
Advice from defense lawyer Steven Ziegler, JD, and others:
Identify potential payment issues as soon as you start to see a pattern develop. Resolve them early, before a few loose stones turn into an avalanche of litigation.
If providers file suits, try for early mediation instead of waiting two years for scheduled mediation and before each side has spent significant amounts in legal fees.
More than 40 states have independent medical review boards, such as Maximus, to resolve health insurer disputes. Plans should take advantage of these unbiased experts. Lawyers are not involved and inexpensive resolution by health care experts, not a jury, is swift.
Many provider contracts valued at millions of dollars are written with little to no legal department review. Lawyers should either draft or review provider contracts.
To reduce provider disenfranchisement, hold forums and sift out what the real issues are. If you wait until cases are filed, the providers are really angry.
In marketing materials, don't promise the best care or provision of all health care needs, or contend that you are a total health plan. This is ammunition for plaintiffs who can then turn around and contend that carriers hold themselves out as providers of care and so can be sued for negligence.
Given the complexity of the regulatory environment, have an active compliance plan. Don't wait for things to happen and then respond to them. Determine what your obligations are and how you are complying with them. Make sure business and legal folks are on the same page at all times.
Meetings
| | | |
| --- | --- | --- |
| Customer Analytics & Engagement in Health Insurance | Chicago | December 4–5, 2014 |
| Pharmaceutical and Biotech Clinical Quality Assurance Conference | Alexandria, VA | December 4–5, 2014 |
| 6th Semi-Annual Diagnostic Coverage and Reimbursement Conference | Boston | December 4–5, 2014 |
| 9th Semi-Annual Medical Device Coverage and Reimbursement Conference | San Diego | December 5, 2014 |
| 8th Annual Medical Device Clinical Trials Conference | Chicago | December 8–9, 2014 |
| HealthIMPACT Southeast | Tampa, FL | January 23, 2015 |
Our other journal
P&T Journal for October 2014
FEATURES
The Clinical Trial Model Is Up for Review
Pyrazinamide-Induced Hyperuricemia
Lung Cancer Research Is Taking On New Challenges
Medical Applications for 3D Printing: Current and Projected Uses
PIPELINE PLUS
Steady Progress on Parkinson's Disease
DEPARTMENTS
MEDICATION ERRORS
Telling True Stories Is an ISMP Hallmark
PRESCRIPTION: WASHINGTON
FDA Accepts Its First Biosimilar Application
New Drugs/Drug News/New Medical Devices
Pharmaceutical Approval Update
DRUG FORECAST
Edoxaban: an Investigational Factor Xa Inhibitor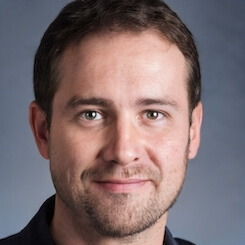 Paul Lendner ist ein praktizierender Experte im Bereich Gesundheit, Medizin und Fitness. Er schreibt bereits seit über 5 Jahren für das Managed Care Mag. Mit seinen Artikeln, die einen einzigartigen Expertenstatus nachweisen, liefert er unseren Lesern nicht nur Mehrwert, sondern auch Hilfestellung bei ihren Problemen.