Creating truly transparent management systems is in the interest of payers and providers, and is achievable
MANAGED CARE 

February

 

2009

. ©MediMedia USA
Creating truly transparent management systems is in the interest of payers and providers, and is achievable
For two decades, network management has existed in an increasingly challenging environment. Efforts by health plans to control costs have been met by providers' attempts to optimize payments. The resulting push and pull has left each group wary of the other. By now, it is clear that this contentious cycle will yield no winners.
Rather, success is more likely to come to those who take a collaborative approach to network management. New tools for collaboration will help reduce costs for both payers and providers, and will help to bring about the transparency that both sides desire.
As always, plans and their managers must understand their market, its particular needs, and where the problems lie. Then, a manager must prioritize, because no organization or individual can change everything overnight. While reducing administration and billing costs remains a goal, today's environment requires network managers to look further.
Data exchange
The challenge is not only for plans to work hand in hand with their providers to produce high-quality and cost-effective care, but also to work toward the data exchange between payers and providers that is a key to the future.
Once it is acknowledged that collaboration between stakeholders is a key to improving cost and quality, the starting point must be a strategic initiative within the managed care or other type of payer organization. Collaboration — in spirit and in operation — begins internally, first with the creation of a network management improvement team.
Downstream services
This is likely to include the vice president for network management, chief operating officer, medical director, and representatives of provider relations and finance.
Importantly, claims processing and other downstream services must be represented so that their needs are understood: Any changes in work process will need to have their buy-in from the start.
Together, this group will decide on priorities and how to make them operational.
Second, this group must also reach consensus regarding compliance and risk — both financial and operational. The watchwords during this second step should be: strategic, collaborative, and automated. After the strategy is defined, the third step is to communicate it throughout the organization.
Important regional collaboration has begun in recent years — among payers, among providers, and between the two groups — and has been essential in moving forward on cost and quality measures. But it is the health plans themselves that are in the best position to bring about the transparency that is necessary to make collaboration work. Solutions to well-defined problems will help us move forward.
Tiering and pay-for-performance measures have increased the tension between payers and providers. Payers are rapidly implementing quality measures, yet providers may not trust that the plans will compensate them fairly, accurately, and quickly. Without that trust, physician compliance suffers, so payers must be able to demonstrate that they know what should be paid and how it must be paid.
The solution is for payers and providers to agree on what data should be shared and how. They must also come to agreement on what outcome goals should be achieved, on the clinical processes to get there, and on how outcomes will be measured. Most of all, the payers and providers should decide together that if certain goals are achieved — financial, outcome-, or quality-related — then, using a clear formula, both parties share in the economic benefit.
Accurate measurements and payment are the starting points for trust. How is accuracy defined? It all goes back to the contract.
The contract is the root of all success and is central to any network management improvement strategy. It can perpetuate the mistrust that has developed between payers and providers, or it can break that cycle. A strategic organization will learn to use the contract as an instrument of collaboration between payers and providers. The highest priority in a network management strategy should be contracts that make payment timely, transparent, and seamless.
Too often, it takes nine months to negotiate a twelve-month contract. The most time-consuming aspect of the negotiation involves reconciling what the payment system did or did not pay correctly. Where providers perceive underpayment, which can feed the cycle of mistrust, the reason could merely be an outdated system that just doesn't work well, or it could be that new contracts have not been loaded into the health plan claim system in a timely manner.
Watchword
Transparency has become a watchword in our industry, but it truly applies to contracts. In a collaborative environment, the contract must make clear what services will be paid for, what requirements must be met to obtain payment, and how much will be paid. Specificity, clarity, and good faith ultimately will reduce the risks in network management.
Ever-changing code definitions, date sensitivities, and regulatory needs inevitably present a challenge. We have all seen the underpayment or overpayment that results when the multiple parties involved on the payer side and their counterparts on the provider side reach different interpretations of the same matter. The goal should be systems that breed consistent interpretations without human intervention — ideally with all details clearly spelled out and communicated to providers.
Contracts should be complete and self-evident. A good contract yields first-pass auto-adjudication rates of at least 80 percent. The consequences of ambiguity are costly. With the extra manpower and time involved, each subsequent pass on a claim can cost an organization as much as $25 per claim and sometimes more.
Automate and reap
Technology makes a collaborative relationship between a plan and its providers possible. Automating the contracting process can help an organization reach key goals. For example, it can shorten contract negotiation time. Automation enables a plan to make changes quickly and efficiently without introducing errors, and then to communicate changes throughout an organization. Plans can thereby cut the risks and costs that occur when unique contract information must be entered manually into a claims processing system, where a single mistake can result in the need to reprocess many claims.
Plans that have retooled their network management processes to make them more strategic, automated, and collaborative have reported an increase in auto-adjudication rates and the accuracy of claims paid, and a decrease in provider relations appeals. Automation also helps plans comply with government requirements to notify providers of changes. This often is done manually now, with enormous costs for printing, postage, and return receipts. Think of the costs for a plan to send, by traditional mail, an addendum to 20,000 providers!
Contract modeling is critical for fully understanding and communicating the effects of terms. When modeling is based on current contract and claim information, plans can determine and analyze future costs with a high degree of accuracy. It is becoming an achievable goal now for a plan and a hospital to run the same set of claims to see if they come up with the same payment — and to do so before a contract is signed. Both parties agree on what will be paid for and how. Doing this up front will reduce costly delays later. That is true collaboration.
While it may be easier for a network manager to simply make sure that networks are robust and financials are on target, that is a risky and losing strategy in the long-term. In the regulatory arena, the Sarbanes-Oxley Act dictates that if payments are not made according to contracts, organizations will face legal consequences — an argument for complete and transparent contracts.
Protracted contract negotiations drain time and resources. More important, any remaining ambiguity in a contract has an unknown effect on an organization's quality metrics. Payer information feeds into pay-for-performance programs and consumer-directed health plans. If it is too vague or not quantifiable, providers and members may not be able to obtain, use, or rely on it — putting the plan at a severe competitive disadvantage. It is also in the providers' interest to offer their own innovative proposals to meet common goals. The technological solutions exist if we apply them.
An improvement strategy
When strategic rethinking leads to new tools, network managers and their improvement teams have four criteria to consider as they weigh them:
Does the technical design align with the overall technology vision? For example, is it on the right platform? Is the architecture right?
Do the business process approach and the implementation align with the vision for optimizing workflow changes? Are there internal transparencies so that all departments involved in contract approval — legal, risk management, marketing — understand what the others need?
Do the design, functionality, support, and value align with the vision for what will work best in the business environment?
Does the system address the needs of providers? Will it help them to provide better care, receive timely, accurate payment for care and reduce their administrative burdens? This, of course, is essential for collaboration.
With a technologic system in place, a plan can create the rules it wants to execute — and then make sure the rules are followed and measured.
It's not as hard as some think
An analogy to demonstrate where we are in bringing automation to the consumer can be found in the banking industry. Think back to the time when you went to the bank to deposit your check or waited six weeks for loan approval. In 10 years, automation in network management will be similar to today's level of automation in consumer banking. Transaction turnarounds will be shortened for all involved; consumers will make choices based on widely available information, and customer service will be paramount.
In our industry, the United States is moving toward a free-market approach, with consumer-directed health plans and pay-for-performance measures. The winners will be organizations that can readily transform payer information about quality and cost into useful information for patient and employer choices. Payers have the most complete claim information and providers have the detailed patient data.
Network managers cannot resolve these issues alone. Organizations that will succeed are addressing these risks strategically, providing the framework and direction for their networks to thrive.
I am fond of saying that changes in health care come slowly because too many of us think we must boil the ocean before we can drink the water. With reasoned steps toward economic alignment and data sharing, the solutions are not as complex as we've made them out to be. Leadership and success in our industry will come from those who wade in with small, strategic changes in their own organizations and in their own circles of influence. Success will breed success and others will follow. Ultimately, our progress will be evident in providers that are empowered and encouraged to deliver quality care, in strong bottom lines for payers that support them, and — most importantly — in healthier, happier patients.
A good contract yields first-pass auto-adjudication rates of at least 80 percent. The consequences of ambiguity are costly.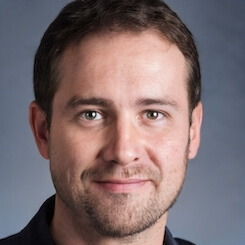 Paul Lendner ist ein praktizierender Experte im Bereich Gesundheit, Medizin und Fitness. Er schreibt bereits seit über 5 Jahren für das Managed Care Mag. Mit seinen Artikeln, die einen einzigartigen Expertenstatus nachweisen, liefert er unseren Lesern nicht nur Mehrwert, sondern auch Hilfestellung bei ihren Problemen.