An electronic device is applied to the forehead in a 40-minute treatment, causing depolarization of neurons
Depression has been described as a human condition in some of the oldest writings. In fact, the Old Testament gives indications that King David and Job may have had symptoms of depression. The cause of depression has been the source of considerable speculation. It was at one time thought to be caused by one of the four types of body fluid that Hippocrates described: black bile.
There is no real test to diagnose depression. It is basically a collection of symptoms that include feelings of sadness, grief, crying spells, eating disorders, dysfunctional sleep, and low energy and libido, to name a few.
Much has been learned about depression in the past century, and numerous treatments have been developed.
They range from monoamine oxidase inhibitors to tricyclics to serotonin reuptake inhibitors to serotonin-norepinephrine uptake inhibitors and others. Psychotherapy and other non-drug therapies have also been used, including electroconvulsive therapy and vagus nerve stimulation. All are thought to change the balance of neuronal chemicals that in turn control the neuronal circuits that produce the essence of human thought and feelings.
Depolarize those neurons
Recently the FDA approved a new device called the Neuronetics Model 2100 Therapy System. It is placed on the face just above the eyes and produces a transcranial magnetic stimulation (TMS) caused by a strong pulsating magnetic field that depolarizes the neurons in the prefrontal cortex of the brain. These neurons can potentially affect other parts of the brain.
The study leading to approval included 301 patients with a diagnosis of major depression in a double-blind randomized trial. All patients had failed previous depression therapy. Patients were excluded if they had a history of bipolar disease, post-traumatic stress disorder, psychosis, lack of response to an adequate trial of electroconvulsive therapy, vagus nerve stimulator implant, history of seizure disorder, or close family history of a seizure disorder. Patients were also excluded if they were pregnant or were being treated with medications known to cause seizures, obsessive-compulsive disorder, presence of a neurologic disorder, or presence of an iron-containing fragment or device in the head.
The multisite, multinational trial involved three phases starting with a washout week in which no treatment was administered. The active therapy consisted of 40-minute treatment sessions five times per week for six weeks and consisted of either 3,000 magnetic pulses per treatment session or a sham treatment in which an active magnetic coil was inside the device, but the patient was shielded from it.
The final phase consisted of a taper of three weeks of reduced-frequency magnetic pulses, allowing traditional antidepressant therapy to be initiated. A transfer to an open label active therapy group could occur if the subject failed to demonstrate clinical improvement (as measured by a >25 percent reduction in the Hamilton Depression Rating Scale (HAMD) measurement) after four weeks of therapy.
The primary outcome measure was a ≥50 percent improvement in the HAMD 17- and 24-item scales and in the Montgomery-Asberg Depression Rating Scale (MADRS), measured at four weeks. These are the typical measuring tools used to study depression.
Nearly equal percentages of active and sham participants discontinued therapy (7.7 versus 8.2). The active TMS group demonstrated a significant effect in both HAMD scores, which persisted at the six-week secondary measure point. The four-week MADRS score did demonstrate a significant improvement, but only after a randomization imbalance was corrected. The imbalance was due to not having a minimum severity symptom score for participation. Once those patients with low severity were eliminated from the calculations, the MADRS score did show a significant difference for those on active TMS. The sham procedure subjects also experienced some improvement that abated over time.
There were no significant safety issues. The main adverse event was discomfort or pain.
Neither the active nor the sham group experienced seizures or deaths. Nine active and seven sham subjects experienced serious adverse events, mostly related to exacerbations of the primary disease. Other minor reported adverse events were essentially equal between the active and sham group.
Outcome
Depending on which of the three endpoints were compared, the response rates were 18.1–20.6 percent in the active group at four weeks and 23.9–24.5 percent at six weeks. This compares to a sham response rate of 11–11.6 percent at four weeks and 12.3–15.1 percent at six weeks. Remission rates of course were lower.
The absolute response rates were roughly 10 percent when corrected for the response rates in the sham group. Absolute remission rates were in the 5–9 percent range and were significant for only two of the three primary endpoints, but we must recall that the entry criteria included failure of traditional therapy.
Cost of treatment has not been published, as the treatments will be done in psychiatrists' offices and subject to the billing nuances of office-based procedures. It is expected to be around $200 per treatment, which works out to about $6,000 for a full course based upon the clinical trial of 30 treatments. There will be additional costs for the reduced-frequency period.
The approval of the Neuronetics Model 2100 Therapy System does pose some interesting treatment options for those attempting to pursue TMS in clinical practice. The trial did not allow for the use of antidepressants during the active phase. This is not likely to be the case in community use, where it is likely that antidepressants will be continued during TMS. Also, the number of sessions of TMS used in the trial may be extended in real practice, potentially increasing the response and remission rates as well as the cost. This raises interesting questions for managed care decision-makers.
Will managed care companies demand documented failure of numerous conventional therapies? Will they position this therapy for use only at specific centers of excellence? Will they allow use beyond the studied period of six weeks? How will they position magnetic therapy in relation to ECT and vagus nerve stimulation? Will they set a specific payment rate?
Other questions that are unanswered at this point include the long-term consequences of TMS, the persistency of remission rates, and whether long-term use of TMS is safe and effective.
The FDA approval of the Neuronetics Model 2100 Therapy System for the treatment of major depression adds a new therapy for a common disease process but raises management conundrums.
TMS is likely to compete mainly with electroconvulsive therapy (ECT) and vagus nerve stimulation, procedures with a long list of potential adverse events.
TMS has many possibilities for development, including the ability to change the characteristics of the magnetic pulse, the shape of the pulse wave, the penetration depth of the magnetic field, and treatment intervals and frequencies, all of which will add to the challenges of Tomorrow's Medicine!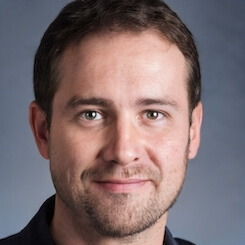 Paul Lendner ist ein praktizierender Experte im Bereich Gesundheit, Medizin und Fitness. Er schreibt bereits seit über 5 Jahren für das Managed Care Mag. Mit seinen Artikeln, die einen einzigartigen Expertenstatus nachweisen, liefert er unseren Lesern nicht nur Mehrwert, sondern auch Hilfestellung bei ihren Problemen.