Insurers know that the new tests can be valuable, but have trouble evaluating them and may not even know exactly which ones they are paying for
While much has been written about the promise of new molecular and genetic diagnostic tests, they also bring a tidal wave of complexity, cost, and quality issues for health plans. Given the magnitude of these challenges, molecular diagnostic testing could be one of the biggest game changers health care has seen in decades.
What is "molecular diagnostics"?
Molecular diagnostics is a new class of diagnostic tests that identify molecular and genetic markers for an individual patient. These markers determine potential benefit from a specific therapy, or risk of developing a specific disease or other health condition. Molecular tests' fast turnaround times and reliable high accuracy have the potential to reduce the occurrence and cost of ineffective health care services, enhance patient outcomes, and improve disease management. In 2008, testing volume broke down into the following categories: infectious disease, 55 percent; blood screening, 23 percent; genetic testing, 13 percent; and cancer, the most expensive and fastest-growing area, 7 percent.
Molecular diagnostic tests are growing at a staggering rate. Over the past year, the industry has grown more than 35 percent, from $4 billion to $5.5 billion, and is projected to exceed $8 billion by 2010. Molecular and genetic test volumes have now reached 40 million annual tests in the United States and are expected to double to 80 million by 2012. And at $300–$3,000 per test, molecular testing will soon be one third of all diagnostic testing costs, according to Washington G-2 Reports Advisory Services' 2008 Molecular Diagnostics Survey.
As diagnostic testing is said to influence 70 percent of all health care decisions, it is important to understand the effect of these advanced tests on the total cost of care. However, this understanding is now hindered by several factors, starting with coverage and payment issues that are driven by the lack of appropriate coding. There is no effective way to identify these tests through the current claims process. This truth is reflected in my discussions with health plan executives: Many have stated they do not have the appropriate data to understand how many and what kinds of molecular and genetic tests they have paid for, or should have paid for.
Unfortunately, this situation is all too common as the CPT codes being used today don't accurately reflect what tests are actually being done, nor do they link to specific types of results. I equate it to going to a furniture store to buy a table. If, instead of having an order for a table, you got an itemized bill for eight pieces of wood, 12 screws, and three hours of labor, that wouldn't tell you very much about what you just purchased. Confusing as this is, it is how much of molecular diagnostic testing is billed and reported. How can a plan pay for molecular diagnostic tests and manage cost of care when it can't distinguish one test from another because all use the same nonspecific billing codes? With these high-cost tests coming to market fast and furiously, this problem will be compounded over time.
Driving the molecular diagnostics boom
Some key factors fueling the growth of the molecular diagnostic market include:
Our aging population increasing the demand for accurate, cost-effective testing
A diverse biotech industry that has produced a plethora of new tests
Faster time to market for new molecular tests that now receive less rigorous oversight from the FDA than pharmaceuticals
Higher payment than most lab tests (CMS pays nearly $3,000 for complex gene expression diagnostics like AlloMap and Oncotype Dx.)
However, the greatest factor may be the intense and growing interest in personalized medicine, which is the practice of using genetic profiling to tailor medical care to an individual's needs. Pharmacogenomic tests such as Oncotype Dx — used to determine the likelihood of breast cancer recurrence and predict responsiveness to certain chemotherapies — are growing rapidly. In a 2007 report from the Deloitte Center for Health Solutions, Christopher Seaton, senior vice president for global transactions at Bayer Pharmaceuticals, said, "In 10 years, it will be a rare drug that does not have a diagnostic test associated with it."
The impact of personalized medicine is further highlighted by the story of the chemotherapy drug Herceptin. It was approved by the FDA in 1998 and became widely prescribed, its annual costs ranging from $50,000 to $100,000. It wasn't until some years later that the data came out to confirm that Herceptin would only work on women whose tumors overproduced a protein called HER2/Neu, which occurs in 25 percent to 30 percent of all cases. Based on this knowledge, in 2006, HER2 testing became recommended as the standard of care for all patients with invasive breast cancer. In 2008, a more potent version of Herceptin, which also targeted the HER2 protein, was developed and won approval from the FDA. While HER2/Neu testing and the new version of Herceptin are major breakthroughs for breast cancer patients, the road by which it came about has left a trail of over-utilization, subjecting countless patients to unnecessary, painful, and extremely costly chemo regimens.
Along with leading health care systems and foundations that are undertaking initiatives to accelerate and appropriately manage the growth of molecular diagnostics, the federal government has taken up the charge as well. Former Secretary of Health and Human Services Michael Leavitt declared in the November 2008 DHHS report "Personalized Health Care — Pioneers, Partnerships, Progress" that issues surrounding molecular diagnostics must be a priority, and he said that "personalized health care should be an explicit goal of health care reform."
The previous administration focused on molecular diagnostics by dealing with the issues surrounding genetic discrimination. In May 2008, President Bush signed the Genetic Information Nondiscrimination Act. GINA protects Americans against discrimination based on their genetic information when it comes to health insurance and employment. As genetic tests become more common, the ethical issues that surround this new information will continue to make headlines.
Presidential push
President Obama has also expressed a strong desire to advance personalized medicine and, in fact, introduced a bill — elements of which have been incorporated into new legislation — that addresses many of the specifics outlined by Leavitt. Obama proposed the Genomics and Personalized Medicine Act of 2007, which, if it had been enacted, would have:
Established an interagency task force on genomics research
Modernized FDA review of genomics tests
Expanded funding to genomics researchers
Enabled central access to genomics research
Appropriated $75 million a year to establish a National Biobanking Initiative
Health plans and health care providers need data on how specific genetic tests and related interventions affect short- and long-term health outcomes, including information on cost-effectiveness. Data, however, is now lacking on the use of gene-based tests and the outcomes of clinical interventions based on these tests.
Slippery slope for plans, providers
Plans cannot manage what they cannot measure, and as coding information is so nonspecific, plans can't understand which areas are growing, nor develop specific policies to address this growth. Plans don't know how many or what kinds of tests they are paying for and they don't have the data or the guidelines to determine test appropriateness or connect them to outcomes. This often leads to denials and appeals, frustrating all constituents. Simply put, plans need specific codes, guidelines, cost, and coverage for each test — but in the Wild West of personalized medicine, how do we get there and get there fast?
On the provider side, physicians are seeing more inquiries for genetic tests from their patients, but they just don't have a reliable evidence-based source to determine whether they are appropriate. And even when information does become available, it takes an average of 17 years before new medical knowledge has been implemented by half of practitioners, according to "Managing Clinical Knowledge for Healthcare Improvement" by E.A. Balais and S.A. Boren in the Yearbook of Medical Informatics, 2000.
As new tests continue to emerge, physicians are finding it difficult, if not impossible, to stay educated about medical necessity and test efficacy. Compounding this issue is the fact that physicians who graduated from medical school more than five years ago received minimal or no education on molecular diagnostic testing in their curriculum.
With 4 percent of the U.S. population having had some type of molecular genetic test already, molecular diagnostic testing is a significant concern today for health plans. In addition, 70 percent of people believe that they will have a genetic test within the next three to five years. It's clear that we have entered the era of personalized medicine and that molecular diagnostic testing will be one of the biggest issues plans will be facing over the next decade.
Existing health plan policies, written before the age of personalized medicine, must be amended. Objective, evidence-based criteria are needed for assessing these tests. The public, as well as physicians themselves, must be educated. How much of the burden of these and other tasks will fall to health plans is yet to be determined. In the meantime, plans must begin to assess their readiness for molecular diagnostic testing. Here are a few questions that may help in that process:
Do our physicians have enough experiential knowledge and education to make appropriate decisions?
Where can they find reliable, current clinical evidence? Is it credible?
How much evidence do we need?
What is the bar for determining medical necessity?
Can we trust the vendors' promises of a test's outcomes, analytic validity, and clinical utility?
What type of clinical criteria do we need in the short and long term?
What tools will we require to ensure that clinical evidence is available when and where it is needed?
What type of coverage policies need to be developed to address these issues?
How should we code these policies for consistent assessment in our utilization management and claims systems?
Health plans need better tools and information to manage molecular diagnostics as the field grows, especially to support their coverage and appropriateness policies. This will require new evidence-based criteria for health plans and providers, with frequent updates to keep pace with the onslaught of new tests — all available at the point of care for use within the provider-patient work flow.
Ready or not, the age of molecular diagnostics has arrived. The time for plans to assess their needs, develop coverage strategies, and communicate them effectively to providers and members is now.
Emad Rizk, MD is the president of McKesson Health Solutions. He can be reached at [email protected]
Existing health plan policies, written before the age of personalized medicine, must be amended.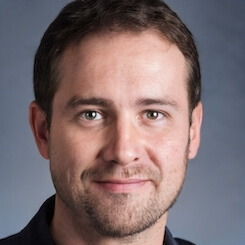 Paul Lendner ist ein praktizierender Experte im Bereich Gesundheit, Medizin und Fitness. Er schreibt bereits seit über 5 Jahren für das Managed Care Mag. Mit seinen Artikeln, die einen einzigartigen Expertenstatus nachweisen, liefert er unseren Lesern nicht nur Mehrwert, sondern auch Hilfestellung bei ihren Problemen.