Coverage often straddles the line between the pharmacy and medical benefit, but a properly constructed formulary can bridge the gap
Specialty drugs and other new drug technologies are the fastest growing sector of the prescription drug market primarily because of price inflation and increased utilization.
Manufacturers have justified the high unit cost of these categories by using the pharmacoeconomic argument that the lower incidence of serious side effects and increased efficacy over traditional medications leads to reduced hospitalizations and reduces the need for medical visits. However, since the pharmacy benefit is managed independently of the medical benefit, the value of the specialty drug is unlikely to be seen from the viewpoint of the pharmacy benefit.
Bridging the gap requires a holistic approach to designing benefits. Stakeholders need to figure out how to assess the value of specialty drugs and other new drug technologies, given that the health care system is misaligned. A value-based formulary is one option for controlling specialty drugs.
Value-based insurance design aligns the goals and objectives of a business to increase the total value of health care to the business. In a value-based formulary, total medical costs determine whether the use of specialty drugs and new drug technologies save money. In specialty drug formularies based on value, decision-making should be based on total medical costs, and the impetus must come from plan sponsors.
In 2003, specialty drug spending increased 26.6 percent from the previous year, and in 2004 it jumped another 20.4 percent. The Express Scripts 2008 Drug Trend Report projects that the specialty drug trend will continue to increase between 18 percent and 21 percent yearly through 2011. Of the 14 percent increase in 2007 for specialty pharmacy, 4.9 percent was because of new drugs, 34.7 percent was attributed to price inflation, and 60.4 percent was because of increased utilization.
Greatest utilization
Conditions with the greatest utilization and increase in use of specialty pharmacy include autoimmune disorders, primarily rheumatoid arthritis, multiple sclerosis, and cancer.
Figure 1 compares overall drug spending to specialty drug spending. The blue line represents actual growth of total prescription drug spending until 2007 and projected growth of drug spending after 2007. This is based on published data from the Centers for Medicare & Medicaid Services (CMS) for national health expenditure projections. The purple line shows the actual growth of specialty drug spending until 2007 and projected growth of specialty drug spending after 2007. This is based on data published by Medco and Express Scripts in their annual drug trend reports. Specialty drug spending is outpacing the growth of overall drug spending, which demonstrates that health care and medication costs have not been contained under the current pharmacy benefit.
Figure 2 shows specialty drug spending relative to total prescription drug spending. This roughly shows that by 2011, the percent of specialty drug spending will double with respect to 2007 if the trend continues as projected by Express Scripts.
These figures show specialty drug spending that is paid for under the pharmacy benefit; they do not include spending data for specialty drugs that are paid under the medical benefit. Specialty drugs covered under the medical benefit are paid differently from medications paid for under the pharmacy benefit. Use of a formulary is one way of controlling the costs of specialty drugs; however, plan sponsors must also understand that this may only affect specialty drug spending that is paid through the pharmacy benefit.
Assigning value
Some formularies have begun to apply value-based insurance design (VBID) concepts to manage total medical costs and improve patient therapy. The VBID formulary places lifesaving therapies, such as insulin for patients with diabetes, on the lowest copayment or coinsurance tier and lifestyle medications (such as treatments for erectile dysfunction) on the highest tier. Value-based insurance design strategies attempt to assign value to individual therapies using pharmacoeconomic data and efficacy data.
In the example of rheumatoid arthritis (RA), six specialty drugs are highly utilized: Humira, Remicade, Enbrel, Kineret, Orencia, and Rituxan. Several new specialty drugs will be coming out in the next few years to treat RA. Since there are multiple products in the RA category, payers can designate preferred products using value-based design principles, but this will only work if there is sufficient comparative data to support one product over another. To date, pharmacoeconomic studies assessing the value of specialty drugs have fallen short in providing concrete evidence of comparative value.
Controlling specialty drug spending is not sustainable or feasible using traditional formulary methods. Part of this is because of the disconnect between plan sponsors, which are more interested in overall health care value, and PBMs, which have a focus on managing drug cost.
Therefore, value-based formulary design for specialty drugs must move from a pharmacy silo model to an integrated model for measuring health care costs.
Disclosure: The author reports having no relationships that could be perceived as a conflict of interest regarding this article.
Acknowledgment: The author acknowledges editorial and reference research assistance from Sara Brescia, a doctor of pharmacy candidate at the University of Rhode Island College of Pharmacy.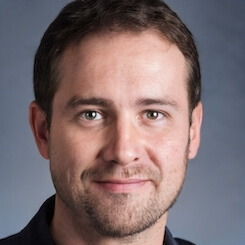 Paul Lendner ist ein praktizierender Experte im Bereich Gesundheit, Medizin und Fitness. Er schreibt bereits seit über 5 Jahren für das Managed Care Mag. Mit seinen Artikeln, die einen einzigartigen Expertenstatus nachweisen, liefert er unseren Lesern nicht nur Mehrwert, sondern auch Hilfestellung bei ihren Problemen.