Health plans weigh whether giving up control of the conversation with patients is worth all the possible benefits
Do you tweet? Are you linked in? Have you been tagged, or viewed? These days, social media sites such as Twitter, LinkedIn, and Facebook are all the rage, with insurers like WellPoint and Humana slowly getting into the mix.
Even if you don't, there's a good chance that your members do. In fact, according to a report released in June by the Pew Research Center's Internet & American Life Project and the California HealthCare Foundation, 61 percent of adults look online for health information. Twenty percent of those who look online for health information have actively contributed comments, reviews, and updates in online forums, mailing lists, discussion groups, and blogs — all forms of social media.
The term social media, according to Wikipedia, refers to media that are "disseminated through social interaction created by people using highly accessible and scalable publishing technologies." Social media use "Web-based technologies to transform monologues (one to many) into dialogues (many to many) and is the democratization of information, transforming people from content readers into publishers."
Social media interactions take place over the Internet, but are not limited to any one tool or application. Twitter is social. So is Facebook. So is any company's proprietary blog.
Health care organizations, while not early adopters, are beginning to explore the potential that social networking offers. The Mayo Clinic, Johns Hopkins Medicine, and the Cleveland Clinic are all on Twitter, with 5,931, 4,469, and 2,242 followers, respectively, in mid-July. Health plans have less of a presence — a search on Twitter for "Blue Cross" shows Louisiana Blue Cross at the top of the list with 472 followers.
But some are beginning to experiment in small ways. Humana, for instance, has teamed with Disney to launch an online health game, aimed at kids, that encourages them to engage in healthy activities with friends and to become part of an online community where they can interact, learn about healthy habits, and earn points based on their activities.
"I don't really know how it's going to work yet, but I'm very excited about it," says Greg Matthews, one of the directors of Humana's Innovation Center.
Angela Niska, marketing manager for Group Health Cooperative of Eau Claire, says, "We've been listening and learning and trying to figure out what tools might fit best in terms of the goals we want to achieve."
Group Health launched a blog in May, 2008. The blog uses a persona — "Groupie," who has no identifiable gender — both to personalize the site for visitors and to provide a framework for those working on the blog. Groupie shares bits of personal information in posts to establish a personality to help build relationships with visitors. One recent post, for example, began like this: "Sometimes it seems like falling asleep can be quite the battle. For example, last night I crawled into bed at my normal 10:30 bedtime. However, I didn't fall asleep for another hour!"
Despite these early efforts, however, health plans are not doing much with social media yet, says Martin Trussell, senior vice president of First Horizon Msaver, a financial services company in Overland Park, Kan. Trussell is a blogger on issues related to the health care benefits industry.
"Humana is pretty far down the road, but really approaching it more from the standpoint of teaching good health habits as opposed to really reaching out to chronically ill segments of their membership," says Trussell. "Aetna and Cigna are sticking their toes in the water, but still really nothing that pushes into the clinical side very much."
Growing opportunities
Jacob Weiss received his PhD in biomedical informatics from Vanderbilt University in 2009. His research focuses on how social media might be used to help cancer patients survive.
"After cancer treatment is complete, a lot of times people are left without a safety net," says Weiss.
He has found a lot of social media options, but he says that people, including health care providers, don't know about them. Consequently they are not able to point patients to reliable sites and products. So patients are left on their own to navigate the Internet. Weiss believes that social media offer significant opportunities to provide information and education to help health care consumers make better choices.
His site, www.canconnect.org, offers news, events, resources, and shared stories, providing a local connection to the cancer community for cancer survivors in Tennessee. The ability for average consumers to connect and engage in discussion with others from literally around the world is one of the key benefits of social media.
No longer a novelty
Jane Sarasohn-Kahn is a health economist and management consultant who has worked in health care for more than 20 years. A growing number of Americans are engaging in research and conversations about health care online says Sarasohn-Kahn. When she wrote her report The Wisdom of Patients: Health Meets Online Social Media in 2008, she says, "There was a vanguard of people — the first adopters. Now we've seen a new group of adopters who are more mainstream — diabetics, parents of kids with asthma — joining social networks, going to blogs to get advice."
There are significant opportunities for health plans, says Sarasohn-Kahn:
To provide low-cost, highly targeted, highly engaging tools to increase awareness of community health initiatives
To reach and engage younger people through communities they're already participating in
To build trust and engagement between citizens and organizations beyond traditional "information push" by these organizations
To promote patient-centered medicine by empowering patients to do their own research
Sarasohn-Kahn is convinced that the use of social media holds real, bottom-line value for health plans and others in the health care industry. There are, however, barriers to their use, which may help to explain the go-slow approach among health plans.
At the forefront are concerns over privacy.
"There are all kinds of things you need to worry about in terms of confidentiality and making sure we're not giving medical advice over the Internet," says Peter Farrow, CEO of Group Health of Eau Claire. Privacy concerns, he says, are "one of the sea anchors to a more rapid expansion and use of social media."
Still, Farrow says, he recognizes the value of social media and is very much interested in discovering what might work best.
Despite privacy concerns, patients want to connect and are eager for health information, say Farrow and others. "HIPAA is an excuse," says Sarasohn-Kahn. "Once somebody opts in and says I want this, a health plan can manage the privacy risks."
Trussell notes that health care organizations have already been engaging in these types of opt-in interactions through such things as reminder services for prescriptions and appointments, tools to record and track blood sugar levels, and the use of their own secure portals. Building connections beyond proprietary Web sites allows health plans to have a broader reach — going to consumers where they are already gathering.
Beyond privacy concerns there are other barriers, chief among them lack of innovation, says Sarasohn-Kahn. "Innovation has never been a strong suit of many health plans," although there are exceptions. "Humana entered the world of health games to help manage health for different chronic conditions. I point to them as probably the leading plan doing something in this area."
Weiss, the informaticist, has been innovative in the use of social media to capture attention and increase awareness and education. He says he tries to find ways of combining his two passions — research and juggling — as much as possible. An example: He made a funny video of himself juggling baseballs to raise awareness of testicular cancer.
Weiss notes that engaging consumers requires more than simply being there. You can't just build it and expect them to come, a mistake that many make, he says. In addition, there may be opportunities to work with others — even outside the health care industry.
Matthews agrees. "It is not about the technology. It is really much more about how can you, as a business, collaborate differently." For health plans, he says, that collaboration could occur with audiences not necessarily previously considered — "like doctors or the pharmacies our members frequent," he says.
"Most social media have been targeted at end-consumers, but there is a tremendous amount that could be gained by collaborating differently with others. We're really interested in how communities can support people in maintaining or achieving health goals," says Matthews. With this focus, he notes, privacy is not such an issue. "When we connect with people about things that aren't necessarily related to our core insurance business, it doesn't raise those same concerns about privacy, HIPAA, or proprietary information." So, for example, health plans can provide general health and wellness information or provide forums for members to interact with each other.
There is, however, another, more practical, barrier: time. Managing social media interactions can be extremely time-consuming. And, of course, time equals money.
Embracing the opportunities
Andrew John Portis, MD, is chairman of HealthEast's Kidney Stone Institute in Minnesota and an early user of social media when he performed a kidney stone operation live on the Web. He believes there are opportunities for health care providers — and health plans — to take part in the many conversations that are already going on between patients.
Like others, he notes that patients are already using the social media sites to interact. He points to www.healthcarescoop.com as one example. Here patients share their sometimes "too candid evaluations of performance," he says. But, he acknowledges, people find these kinds of conversations — between health care consumer and health care consumer — more authentic than the formal, corporately-vetted information that tends to appear on official health care sites. Still, this openness presents challenges for consumers, he says, in terms of accurately interpreting the information, or assertions, that they discover. This, he believes, is where there may be a role for health providers — and health plans.
Without filtering the inputs, he suggests, health plans might play a role in the conversation by providing editorial insights or giving background on comments that may be based on misperceptions.
He likens this to sites such as RottenTomatoes.com, where movie-goers share their personal reviews, which are then synthesized by the site owners to provide some sense of it all.
Health plans concerned with privacy issues related to becoming directly engaged in one-on-one, plan-to-patient conversations would, in this type of model, have an opportunity to learn, educate, and encourage positive health practices and outcomes.
Plans might also work with employers to provide incentives for participating in programs utilizing social media, Sarasohn-Kahn suggests. "As long as the incentives are aligned correctly and with respect for the enrollee and with usability in mind so people will actually want to engage, I think the upside is tremendous," she says.
The key is generating conversations and connections, and usage of social media provides the tools to do that — on the patients' turf.
Bottom line
Tim Berry is president and founder of Palo Alto Software, founder of Bplans.com, co-founder of Borland International, and the author of books and software on business planning. Social media definitely provide opportunities for health plans to communicate with members, says Berry, but he urges health plan executives to focus on the business imperative.
In a recent blog post, Berry advised those thinking of using social media in their business to think about its use as they would any other business decision and to ask some pertinent questions:
Does this fit into your business?
Where is it in the business plan?
Does it stand alone, or as part of strategy?
Is it good in and of itself, or in a business context?
How much time and money does it take?
(The entire blog is at http://www.openforum.com/idea-hub/topics/technology/article/social-media-business-plan-in-5-easy-pieces-tim-berry (link is external).)
It should be acknowledged that it is hard to define and measure the success of social media in health care, but that may apply to social media in general — it's not just health care that hasn't yet come up with ways to quantify actual value. The applications are still relatively new. Most metrics right now are focused on numbers of encounters rather than actual outcome statistics. Some organizations are using social media for employee recruitment and are trying to measure the effectiveness of those efforts. Some use social media tools as a way to augment, and even reduce, use of their traditional help-desk functions. But these measurements are still very much in their infancy.
For health plans considering the use of social media, Berry advises starting first by identifying specifically how you will use them and what you intend to achieve with them. "Establish why you are doing it in terms of goals and objectives, how you are going to measure success, and track progress and who will be responsible," he says.
Unfortunately, says Berry, while some businesses using social media do establish goals, few actually take the time to establish metrics, use them, and monitor the metrics regularly.
Berry encourages health plans to monitor the effectiveness of social media activities. "Am I having fewer phone calls, fewer disputes, fewer visits? There should be some way to measure that." Then, he says, track and re-establish goals regularly. "As you track results and have metrics to measure, then you can actually learn and improve organizationally," he says.
For further reading:
Social Media Business Plan in 5 Easy Pieces, Tim Berry ( a blog at OpenForum.com)
www.think-health.com — Jane Sarasohn-Kahn's Web site and blog
www.worldhealthcareblog.org — Martin Trussell's Web site and blog
The Social Media Bible: Tactics, Lon Safko and David Brake, (Wiley, 2009)
Catch it early: Juggling entertainment with health education. View the video at: http://bit.ly/qxC3h
Lin Grensing-Pophal is a freelance business writer and communication consultant. Her Web site is www.stratcommunications.com. Reach her regarding this article at [email protected]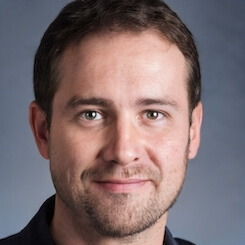 Paul Lendner ist ein praktizierender Experte im Bereich Gesundheit, Medizin und Fitness. Er schreibt bereits seit über 5 Jahren für das Managed Care Mag. Mit seinen Artikeln, die einen einzigartigen Expertenstatus nachweisen, liefert er unseren Lesern nicht nur Mehrwert, sondern auch Hilfestellung bei ihren Problemen.