Narrowing the coverage gap will help beneficiaries, health plans, and even pharmaceutical companies. Just how to do that is debatable.
Nobody seems to like the doughnut hole — not seniors, not health care reformers, not even the drug companies. "The drug companies have made a handshake deal with the Obama administration to provide $80 billion over the next 10 years to help finance drug reform," says Kevin Outterson, associate professor of law at Boston University's School of Law. "But it's in their own best interest. They've discovered that the doughnut hole does not work in their favor. That's why $50 billion of that deal would go toward lowering the costs of drugs within the doughnut hole."
"The situation is untenable," agrees Donald Balfour III, MD, president and medical director of Sharp Rees-Stealy Medical Group in San Diego. He recently led a roundtable discussion of the future of Part D. "The intent of Medicare Part D is to provide all elderly Americans with access to prescription medication. Questions about its future are already being raised. The number of qualified elderly is increasing, and concerns about the added economic drain on the already inadequately funded general Medicare benefit are increasingly heard."
The doughnut hole has been a bad idea for the drug companies as well as beneficiaries because, according to Outterson, the companies have discovered that once a Medicare beneficiary reaches the doughnut hole and starts paying for his drugs entirely out of his own pocket (the threshold was $2,510 in 2008, $2,700 in 2009), he either shifts to generic drugs or stops taking his medications altogether.
"That's the little known secret," says Outterson, who recently co-wrote a study, published online by Health Affairs, examining a variety of methods for reducing Part D drug costs. The doughnut hole has been disastrous for the drug industry," says Outterson. "It erodes brand loyalty."
A recent study published in Health Affairs, "The Effect of Medicare Part D Coverage on Drug Use and Cost Sharing Among Seniors Without Prior Drug Benefits," describes Part D itself as an extraordinarily successful effort: In a study of 114,766 people over age 65 without drug benefits, 55 percent initiated drug insurance under Part D. After the penalty-free Part D enrollment period, use of statins, clopidogrel, and proton pump inhibitors stabilized at levels ranging from 11 percent to 37 percent above the levels that would have been expected if Part D had not been implemented.
Gap coverage
But the study notes that the doughnut hole depresses utilization: "Patients reaching the Part D coverage gap (12 percent) experienced a decrease in essential medication use ranging from 5.7 percentage points per month for warfarin to 6.3 percentage points for statins."
Not every prescription drug plan (PDP) has some kind of gap coverage, and the number of PDPs with a gap and the size of those gaps are increasing. According to the Kaiser Family Foundation, "the generosity of gap coverage continues to decline. In 2009, as in previous years, the vast majority of plans offering gap coverage cover generic drugs only. At the same time, gap coverage for generics is becoming more limited. Among both PDPs and Medicare Advantage (MA-PD) plans offering gap coverage for generic drugs, most cover only a subset of the generics listed on their formularies."
Outterson points out that this is bad news for drug companies as well as for consumers: "People simply stop taking their drugs. And they often don't go back. This makes for bad medicine as well as bad business."
Research by the foundation supports Outterson's contention that the doughnut hole drives drug company customers away.
According to a foundation survey of average Part D enrollees using drugs in 1 or more of 8 drug classes, 20 percent of enrollees who reached the coverage gap in 2007 either stopped taking a medication in that drug class, reduced their medication use (e.g., skipped doses), or switched to a different medication in that class when they reached the gap.
Of those who reached the gap:
15 percent stopped taking their medication,
5 percent switched to an alternative drug in that class, and
1 percent reduced their medication use.
According to the foundation, "enrollees' response to the coverage gap varied by drug class." For example, of Part D enrollees using medications for diabetes who reached the coverage gap in 2007, 10 percent stopped taking their diabetes medication and did not switch to an alternative, 8 percent switched their medication, and 5 percent reduced their medication use. Of enrollees taking medication for osteoporosis who reached the coverage gap, 18 percent stopped taking their osteoporosis medication, 3 percent switched to an alternative medication, and 1 percent reduced medication use.
Congressional contention
All of this is causing some contention in Congress as health reform is being discussed. As we went to press, congressional leaders from both sides of the aisle were talking about changing the doughnut hole. Democratic Senators John Kerry, Debbie Stabenow, and Bill Nelson, all members of the finance committee, called on Chairman Max Baucus, a Montana Democrat, and ranking Republican member Chuck Grassley to protect seniors from skyrocketing out-of-pocket doughnut hole prescription drug costs as part of the committee's health reform initiative.
"What we do know is that the situation as it currently exists is untenable," said Kerry.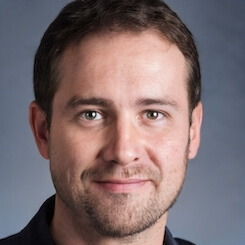 Paul Lendner ist ein praktizierender Experte im Bereich Gesundheit, Medizin und Fitness. Er schreibt bereits seit über 5 Jahren für das Managed Care Mag. Mit seinen Artikeln, die einen einzigartigen Expertenstatus nachweisen, liefert er unseren Lesern nicht nur Mehrwert, sondern auch Hilfestellung bei ihren Problemen.