The nation is in an uproar over rising medical costs, and much of the problem is excess or inappropriate utilization
Last year an article appeared in the Journal of the American Medical Association whose title says it all: "The Perfect Storm of Overutilization." The lead author was Ezekiel Emanuel, MD, PhD, of the department of bioethics at the National Institutes of Health. His work resulted in significant discussion among health care reformers and health plan officials, especially because he was so unequivocal in his conclusion, based on data collected by the American College of Physicians:
The United States spends substantially more per person on health care than any other country, and yet U.S. health outcomes are the same as or worse than those in other countries…. The most important [controllable] contributor to the high cost of U.S. health care is overutilization. It can take two forms. The first is higher volumes, such as more office visits, hospitalizations, tests, procedures, and prescriptions than are appropriate. The other is more costly specialists, tests, procedures, and prescriptions than are appropriate.
His argument is supported by many health care leaders, including the chief medical officers of several major health plans. "There is no doubt whatsoever this is a major problem and a subject of significant controversy as the cost of medical care continues to rise," says Jed Weissberg, MD, Kaiser Permanente's senior vice president for quality. "The current controversies over mammograms and PAP smears are perfect examples of how this issue continues to haunt public discussion. It is quite challenging from a scientific perspective."
"More is not necessarily better," Bernard Rosof, chairman of the board of directors of New York's Huntington Hospital and a board member of the independent National Quality Forum, recently told the Washington Post. "In many cases, less is better."
As much as $850 billion spent on medical care each year "can be eliminated without reducing the quality of care," says a 2008 report ("Waste and Inefficiency in the U.S. Health Care System," subtitled "Clinical Care: A Comprehensive Analysis in Support of System-wide Improvements") by the New England Healthcare Institute. That is enough to extend insurance coverage to more than 30 million people, according to the Congressional Budget Office.
The New England Healthcare Institute (NEHI) is an independent, not-for-profit organization that includes members from all across the health care system. It conducts evidence-based research and stimulates policy change to improve the quality and value of health care.
"The work was a major undertaking that carefully, painstakingly examined nearly 1,500 individual studies," says Stuart Altman, PhD, professor of national health policy at Brandeis University and a member of the expert panel that conducted the study. "Our findings surprised even us."
According to the NEHI study, the largest source of wasteful spending is variation in patterns of care that is not associated with differing clinical outcomes. It established a consensus definition of waste: health care spending that can be eliminated without reducing the quality of care.
The report states that there is "very strong evidence that significant geographic variation exists in the frequency and intensity of many medical interventions studied."
To be sure, "Some procedures, such as emergency hip fracture repair or colectomy for colon cancer, are performed at similar rates across the country."
But the report states that "many other interventions vary dramatically among regions with no real explanation for the variation." Referring to these supply-sensitive or provider-sensitive services, the NEHI study documents that the costs of the variation between high and low utilizing regions approaches 30 percent of total health care spending. The report's evidence comes from studies of Medicare populations, but "data exist to demonstrate the same variation in non-Medicare populations as well," says NEHI.
The surgical procedures demonstrating the strongest evidence of geographic variation include:
Coronary artery bypass grafting (CABG)
Percutaneous coronary artery angioplasty (PCI)
Back surgery
Cholecystectomy
Hip replacement surgery
Carotid artery surgery
Lower extremity arterial bypass surgery
Radical prostatectomy
Misuse and overuse run from simple antibiotics to sophisticated surgeries. More than $58 billion is spent on inappropriate drugs, such as antibiotics for upper respiratory infections that do not respond to medication, according to the institute report. About $21 billion is spent treating nonurgent cases in the emergency department, where physicians rely more on duplicative and costly tests because they are unfamiliar with their patients' histories.
The largest potential area for savings — up to $600 billion a year — is the variation in hospital procedures such as the number of Caesarean sections and coronary bypass surgeries performed. Vaginal delivery is far safer than a C-section, and prescription medications can stabilize many heart patients without dangerous surgical complications, Rosof told the Post. Less invasive and risky alternatives are also less expensive.
"We will eliminate a lot of harm that comes from the overuse and inappropriate use and misuse of medical interventions," he said. "This is not about rationing. This is about practicing evidence-based medicine."
The root causes of each key finding were considered in the NEHI report, yielding five systemic issues requiring further consideration:
Lack of compliance with clinical guidelines, raising issues of potential shortcomings in physician decision making
Variation in the intensity of clinical care, suggesting a lack of evidence-based decisions
Limited adoption of information technology in areas such as decision support and care coordination
Underuse of cost-effective diagnostic tests
Failure of the primary care system to meet access needs
Best hope
Managed care plans often use techniques like pre-authorization and utilization review. And, of course, the goal of capitation is to control overall costs. Plans work to help control overutilization through four key basic functions, according to AHIP: Approval of claims, clarification of eligibility, simplification of claim-status protocols, and automation of payment and remittance systems. But these are the rudimentary steps. Much more is possible, say medical directors.
"Our responsibility as health plans is to provide quality and affordable care, as well as patient satisfaction," says Dick Salmon, MD, Cigna's national medical director for performance measurement and improvement. "It is in the first two areas, quality and affordability, that we must look at this issue."
Weissberg points to two forms of overutilization: preference-sensitive care and supply-sensitive care. John Wennberg, MD, an epidemiologist who is a principal investigator for the Dartmouth Atlas, has studied geographical variations in health service and studied the underuse, misuse, and overuse of medical services for nearly 20 years, and is director emeritus of the Dartmouth Institute for Health Policy and Clinical Practice.
After studying and collecting data on treatment practices at 306 hospital referral regions (HRRs), Wennberg and his colleagues developed definitions for these two forms of overutilization.
Preference-sensitive care involves trade-offs between cost and benefit and reflects services where, for many patients, at least two valid alternative treatment strategies are available. Decisions are generally based on the patient's preferences and values, and treatment choices should depend on informed patients making decisions based on the best clinical evidence.
As an example from the Dartmouth Atlas, cardiac bypass surgery rates exhibit about a 4:1 range of variation, from 3 per 1,000 (adjusted for age, sex, and race) in Albuquerque, N.M., to more than 11 per 1,000 in Redding, Calif. The rates are strongly correlated with the per-capita number of cardiac catheterization labs in the regions, but not with illness rates as measured by the incidence of heart attacks in the regions, according to Wennberg.
Supply-sensitive service is generally provided in the absence of specific clinical theories of benefit governing the frequency of use. It is the largest category of unwarranted variation, encompassing services characterized by a lack of specific clinical evidence on optimal practice, including hospitalizations for certain medical conditions, stays in ICUs, visits to physicians, and referrals to specialists. All of these services are "strongly correlated with resource supply," says Wennberg.
This category introduces the concept of tradeoffs among different treatments and outcomes when scientific evidence is inconclusive. Classic examples include the choice between lumpectomy and mastectomy for early stage breast cancer and between surgery and watchful waiting for prostate cancer, Wennberg says. "In these cases, patients should make treatment decisions, but physicians play a very important role."
Too often, physicians overstep their boundaries in these treatments, Wennberg says, and variation is one consequence. For instance, the practice of lumpectomy with radiation and/or chemotherapy for early stage cancer ranges from 0 to 100 percent in hospital referral regions across the country.
HealthPartners' approach
George Isham, MD, is chief medical officer at HealthPartners, an integrated delivery system and health plan in Bloomington, Minn., and a member of MANAGED CARE'S editorial advisory board. He says that the best way a health plan can help address the proper quality of care being utilized — which he adds is the proper way to view the entire issue of overutilization — is to provide data to its physicians and to reward appropriate behavior financially.
His company decided a few years ago to examine its Pap smear rate. It found that, based on recommendations from the U.S. Preventive Services Task Force, more than 25,000 HealthPartners members undergo more than 38,000 unnecessary Pap tests each year. This leads to $8.8 million for unnecessary tests, at a cost of $230 per routine Pap test.
In 2004, HealthPartners began measuring and publicly reporting and rewarding use of evidence-based medicine through a pay-for- performance program. Between 2004 and 2006, the evidence-based screening rate increased from 35 percent to 38 percent in 60 medical groups in HealthPartners' contracted network. During the same period, the number of women being screened more frequently than the recommended rate decreased from 48 percent to 44 percent.
To make health care more affordable, HealthPartners "promotes and rewards the delivery of care based on scientific evidence and by trying to reduce overuse and misuse of health care services, including MRIs, CT scans and other high tech imaging tests," Isham adds.
In 2007, HealthPartners introduced a program to give providers the latest scientific information and expert recommendations on when an MRI, a CT scan, or another high-tech test is appropriate and which test is best.
The program does not require prior authorization, but gives doctors the latest scientific information and expert recommendations when a test is being ordered (in the electronic medical record in the exam room), so no waiting or extra steps are required.
Before this program was introduced, HealthPartners' use of MRI and CT scans was increasing about 15 percent to 18 percent ($8 million) every year. Since it was implemented in February 2007:
Ninety-two percent of scans met guidelines
One percent of orders were withdrawn
Four deaths of HealthPartners members were prevented by avoidance of radiation exposure from CT scans
Twenty thousand unnecessary tests were avoided
Costs were reduced by $14 million
"It's true, we believe that because we reduced the number of unnecessary radiation exams, four deaths from unnecessary radiation were avoided," says Isham.
"Overutilization does not result from a malicious desire to overuse resources. I truly believe that," says Lonny Reisman, MD, Aetna's chief medical officer. "The problem often lies in a drive toward overdiagnosis, in a push to discover as much information as we possibly can. In essence, to overidentify."
He points to results of a January 2009 report (presented at the 2009 Gastrointestinal Cancers Symposium in San Francisco) that routine screening of patients with metastatic colorectal cancer for KRAS mutations before initiating treatment with epidermal growth-factor receptor (EGFR) inhibitors results in substantial savings. In addition, it would save patients from undergoing ineffective therapy.
"Upfront KRAS testing to limit cetuximab therapy to patients with wild-type KRAS tumors can result in drug cost savings of $604 million, if the annual [American] population with metastatic colorectal cancer undergoes first-line therapy with a cetuximab-containing regimen," said study author Veena Shankaran, MD, of the Northwestern University Feinberg School of Medicine in Chicago.
Data from studies indicate that the prevalence of KRAS mutations range from 35.6 percent to 42.3 percent in all patients with metastatic colorectal cancer, according to Shankaran, although an even higher percentage has been recorded.
The research is not yet reflected in pharmaceutical labeling, but "practice guidelines and clinical trials have incorporated KRAS testing as a standard procedure prior to cetuximab use," Shankaran said at a news briefing. "Besides preventing significant toxicities and ineffective therapy, routine use of KRAS testing will result in significant … savings for the health care system."
Aetna's Reisman says that communicating that information to physicians is a primary responsibility of health plans. "Once we had heard of this study, we disseminated the information to our doctors as quickly as possible and observed an almost immediate reaction," he says.
He provides as another example of the proper use of data and physician feedback his plan's careful monitoring of hospital readmission rates. "If proper treatment, including medication compliance and examinations, is being conducted on heart attack patients, readmission rates should be very low," says Reisman. "If we see that a particular practice's rates are too high, we provide immediate feedback."
Cigna pays for performance
Cigna's Salmon believes that pay for performance can be an especially useful tool in lowering overutilization. "Collaboration and accountability go hand in hand," he says. "That begins with taking the time and making the data-gathering commitment to do proper physician profiling."
His company worked very closely with one medical group, Dartmouth-Hitchcock in New Hampshire, to measure overall medical costs and utilization of evidence-based quality guidelines and compare those costs and utilization to national trends. Pay-for-performance schedules were developed that rewarded the practice for meeting or exceeding national norms. "We found the project to be quite successful, and cost savings, which we shared with the group as a care management fee, to be meaningful," says Salmon. Cigna is now doing the same project with two other groups, with plans to start with five new groups soon.
"The collection of data, the dissemination of that data, and the sharing of gains made from careful and proper use of resources is the key to reducing overutilization and improving quality," says Kaiser's Weissberg. "We have seen evidence of this again and again."
Where the savings are to be found
The New England Healthcare Institute lays out biggest utilization targets
For two years starting in 2006, the New England Healthcare Institute investigated how much waste there is and where it exists. The researchers began with an understanding that the U.S. spends more money on health care than any other nation in the world. According to Medicare actuaries, the U.S. will spend nearly $2.3 trillion on medical care in 2007, approximately 16.7 percent of the nation's Gross Domestic Product (GDP). That is expected to grow to 20 percent of GDP by 2015. "Many experts believe that a significant portion of our health care dollars is wasted, with estimates suggesting that up to 30 percent of total spending could be eliminated without reducing health care quality. Waste exists within three domains of the health care system: clinical care, health care finance and administration, and drug and device development and regulation," state the NEHI researchers.
They based their research on a literature review of 1,460 individual articles, grouped into condition-specific examples of waste whenever possible. The examples were scored for relative strength of evidence and the potential savings that would result from correcting the underlying causes of waste. When considering examples with both strong relative strength of evidence and minimum potential annual savings of at least $1 billion, six key findings emerged, which are listed in order of greatest financial effect:
Unexplained variation in the intensity of medical and surgical services, including but not limited to end of life care, overuse of coronary artery bypass surgery (CABG), and overuse of percutaneous coronary procedures (PCI), with potential avoidable costs of up to $600 billion
Misuse of drugs and treatments, resulting in avoidable adverse effects of medical treatment that could save $52.2 billion
Overuse of nonurgent emergency department care that could save (conservatively) $21.4 billion
Underuse of generic antihypertensives, with potential savings of $3 billion
Underuse of controller medications in pediatric asthma, particularly inhaled corticosteroids, with projected savings of $2.5 billion
Overuse of antibiotics for respiratory infections, with potential savings of $1.1 billion
The NEHI is in the process of examining the following areas more extensively and developing a series of policy alternatives to decrease waste where feasible:
Investigating barriers to physician guideline compliance, understanding how physicians make decisions, and considering what can be done to decrease variation in evidence-based practice
Examining the causes of emergency department overuse for nonurgent conditions and the adequacy of the primary care system to offer alternatives
Researching ways to improve current care practices through innovation, such as limiting antibiotic use in acute respiratory infections through point-of-service testing or increasing controller medications in pediatric asthma through decision-support systems
Considering ways to advance the adoption of information technology to decrease medical errors, including decision-support systems and electronic prescribing in the outpatient setting
Investigating suspected examples of waste that are not well documented, including the overuse of advanced imaging technologies and chemotherapy
Examining the causes of geographic variation in clinical care
Building a national coalition to identify waste and illuminating best practices to eliminate it
More information is available at www.nehi.net.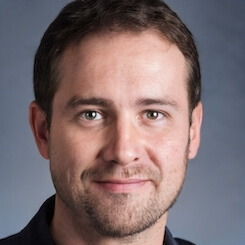 Paul Lendner ist ein praktizierender Experte im Bereich Gesundheit, Medizin und Fitness. Er schreibt bereits seit über 5 Jahren für das Managed Care Mag. Mit seinen Artikeln, die einen einzigartigen Expertenstatus nachweisen, liefert er unseren Lesern nicht nur Mehrwert, sondern auch Hilfestellung bei ihren Problemen.