A unique health plan-provider partnership focuses on giving practical knowledge to those to whom the CEOs report
MANAGED CARE 

January

 

2010

. ©MediMedia USA
A unique health plan-provider partnership focuses on giving practical knowledge to those to whom the CEOs report
Frank Diamond
The Wall Street Journal and the business pages of other major newspapers will often run stories about the board of directors of a company making a decision that affects billions in revenue and thousands of lives. But just who are these board members? It depends on the company, of course. Traditionally they have been viewed as generalist overseers of professional staff — from CEO to receptionist — who are entrusted to carry out the daily functions of railroads, or computer makers, or even hospitals. Folks removed, in other words, from the daily grind of business.
"Board members are business people, medical people, PR people, interested citizens, community volunteers," says Laura Long, MD, vice president for clinical quality and health management at BlueCross BlueShield of South Carolina (BCBSSC). "They come from all different backgrounds."
Those who expect major changes in health care this year wonder if the boards of directors at hospitals can afford to remain aloof. That's why BCBSSC and the South Carolina Hospital Association are sponsoring a program called Best on Board whose goal is certifying board members and other high-level hospital officials.
"The world of health care is in a state of constant change, especially now with health reform at the forefront," says Lara Hewitt, director of education at the South Carolina Hospital Association. "Hospital boards can no longer afford to make the kinds of decisions they make without first providing board members with the resources and knowledge to make those decisions because the stakes are just too high."
Best on Board places a heavy emphasis on sound governance and quality improvement. Board members will learn what active boards do to hold their CEOs accountable, how to undertake short- and long-range planning activities, how to ensure the accuracy of auditing, and how to comply with new IRS and other governance requirements. They will also learn how to develop vision, mission, and values statements and a strategic plan to guide the implementation of the vision for the hospital.
The program contains three levels of certification. The first level involves a one-day training program on hospital governance and quality improvement for members of hospital boards of directors and other senior leaders. "Board members will be able to attend the training in person or online, or to opt out of the training and proceed to the exam if he or she is an experienced board member, CMO, or experienced quality professional," says Long. "Because there is an exam, this isn't training where you attest to your attendance. By having a test, this training has an outcomes measure which makes this program unique and flexible."
The second level allows board members to take 1 of 3 available courses (one called Quality Oversight will be the first available in 2010).
Level three is perhaps the most important aspect. The association approached BCBSSC when it developed the Best on Board program because it wanted to offer an incentive to member hospitals that participate.
Reward offered
If 75 percent of board members at a particular hospital participate in Best on Board and then pass the test, BlueCross BlueShield of South Carolina, which has more than a million covered lives, will pay a reward. "We are still working through the details with the hospital association about what that incentive will look like," says Long. "It will be a component of our pay-for-performance program."
This month, representatives of the two organizations will meet to try to hammer out the pay-for-performance piece. "There actually will be money tied to performance on these metrics that we're measuring," says Long, adding that the incentives will probably be paid to the hospitals in early 2011.
The goal is to create active boards with a clear understanding of what hospital leaders should accomplish, says Mary Totten, a consultant who specializes in training boards of directors and who has been hired to oversee the Best On Board project.
"Boards need to confidently and competently perform their governance oversight duties and have the knowledge and skill necessary to work with health care organization executives and clinical leaders to address the increasingly difficult challenges facing their institutions," says Totten. "Organization leaders also need to understand governance in a way that allows them to work successfully with their boards. Best On Board's curriculum is designed to help hospital boards and leaders acquire the same knowledge and skills, demonstrate their learning, and continue to learn and grow as a leadership team."
Ongoing relationship
The partnership between BCBSSC and the hospital association first got under way last spring when the organizations worked together to improve transparency. "We started focusing on quality, and the hospital association already has a quality council," says Long. "They already publish quality metrics for the state."
Rather than BCBSSC creating its own program, Long said, she talked to Rick Foster, MD, the association's senior vice president for quality and patient safety. "I said, wouldn't it be better if we start using metrics that you all are already invested in and have? Then we start pursuing the safe quality initiatives that you are already working on so that we can get some synergy. Then we can develop a pay-for-performance program that focuses on those metrics that emphasize chronic disease in South Carolina. In 2009 we aligned our quality programs and identified the same measures and focused on chronic disease."
Outcomes based training
The hospital association approached the Blues plan because it wanted to offer an incentive to member hospitals that participate. "They wanted to be able to say that BlueCross BlueShield, the largest insurer in the state, was on board with the concept and would be willing to provide an incentive for those hospitals that were willing to go through the training," says Long.
Long says there seems to be a lot of excitement and a large majority of the state's 66 acute care hospitals have indicated that they'd like to participate.
"There are no other outcomes based training programs like this in the country," says Long. "New Jersey requires education for board members, but it doesn't include a test or have an outcomes component.
"We think our approach is the way of the future and can be best-in-class training," she adds.
She especially likes the partnering of insurer with hospital association. "You've got to get out of your silos," says Long. "It can't just be insurers doing their thing, hospitals doing their thing, doctors doing their thing. We need to come together and work on the same projects. That's what really kind of excites us about it."
The hospitals that tend to show interest for the most part have boards engaged in a "meaningful dialogue" about quality, says Long. "They tend to have scores that are higher when it comes to measuring how they rank on [Centers for Medicare and Medicaid Services] measures of quality on pneumonia, heart attack, surgical infections."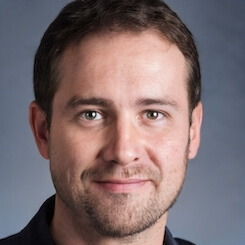 Paul Lendner ist ein praktizierender Experte im Bereich Gesundheit, Medizin und Fitness. Er schreibt bereits seit über 5 Jahren für das Managed Care Mag. Mit seinen Artikeln, die einen einzigartigen Expertenstatus nachweisen, liefert er unseren Lesern nicht nur Mehrwert, sondern auch Hilfestellung bei ihren Problemen.