Rehabilitation at a skilled nursing facility lacks the intensity that most patients need, studies suggest
For 750,000 people who suffer a stroke each year in the United States, quality physical medicine and rehabilitation are among the most critical components in overall management of those with residual disability. Everyone agrees that in post-stroke care, the goal is to return the patient to a community-based setting, such as his or her home, as quickly as possible and at optimal functional levels. For patients for whom community discharge following an acute hospital stay is not possible, case managers must evaluate what type of facility is most appropriate as a primary rehabilitation setting: a skilled nursing facility (SNF) or an inpatient rehabilitation facility (IRF).
Studies suggest that for many post-stroke patients, intensive inpatient rehabilitation treatment in an IRF is the best choice, resulting in enhanced functional outcomes with a shorter length of stay (LOS) and higher community discharge rate.
What helps most patients
Although both IRFs and SNFs play an important role in the continuum of rehabilitative care, data show that most patients will benefit from a comprehensive, goal-oriented rehabilitation program with longer therapy hours and a focus on earliest return to home. This level of care is best provided by an IRF and will result in the best outcome for the vast majority of people with acute stroke requiring inpatient rehabilitation.
Studies suggest that stroke patients who receive rehabilitation at an IRF achieve greater motor function and more independent functioning than do patients treated in an SNF.
Comparing outcomes
A 1997 study in the Journal of the American Medical Association entitled "Outlines and Costs After Hip Fracture and Stroke: A Comparison of Rehabilitative Settings" found that IRFs produced better outcomes for Medicare patients with stroke than did SNFs. After adjusting for baseline difference between patients admitted to SNFs and IRFs, it was found that patients in the IRFs made better gains in activities of daily living (ADLs) and had higher rates of return to the community.
A 1998 study in the Journal of the American Geriatrics Society entitled "Functional Outcomes of Post-hospital Care for Stroke and Hip Fracture Patients Under Medicare" found that at six weeks, patients discharged to IRFs showed significantly higher functional recovery than those discharged to SNFs.
Research showed that at six months, IRF stroke patients also had fewer ADL difficulties than SNF patients, and the number of basic ADLs recovered to pre-stroke status was higher. Better functional improvements were achieved in an IRF relative to an SNF both in stroke patients who were sick before the stroke and in those who were healthy before the stroke.
More recent data support these findings. A 2006 study in Stroke entitled "Post-Stroke Rehabilitation: Outcomes and Payment of Inpatient Rehabilitation Facilities and Subacute Rehabilitation Programs" compared IRF and SNF stroke patients categorized by motor disabilities and cognitive ratings and found that IRF stroke patients had the best overall outcomes.
Specifically, IRF patients with significant and severe motor disabilities achieved greater motor function recovery than did patients who received rehabilitation at an SNF. IRFs and SNFs had equivalent outcomes for patients with minimal motor disabilities and for those with cognitive deficits and good motor function. At our acute rehabilitation center, we have had good success admitting patients with mild deficits for a very short stay (7–10 days), quickly moving them to home and outpatient therapy.
Evidence also indicates that stroke patients who receive rehabilitation at an IRF have higher rates of return to the community. The 1997 JAMA study demonstrated that IRF stroke patients were more than three times as likely to be discharged home than SNF patients. At six months, patients discharged from an IRF were more likely to be residing in the community; those discharged from an SNF were more likely to be living in a nursing home.
Stroke patients who received care at an SNF had consistently higher adjusted mortality rates and were more likely to be in a nursing home at six weeks, six months, and a year after discharge than stroke patients who received care at an IRF or home, according to the study in the Journal of the American Geriatrics Society.
The Stroke study also examined post-rehab discharge destinations and found that compared with patients treated in SNFs, IRF patients were more likely to be discharged to the community if they had mild to significant motor disabilities. Those younger than age 82, with severe motor disability, also were more likely to return home from an IRF. In contrast, those with cognitive deficits and older patients with severe disability were as likely to return home from an IRF as from an SNF.
IRFs also report a substantially shorter LOS for patients in stroke rehabilitation than those who go to SNFs. The JAMA study, for instance, found that LOS averaged only 28 days for stroke patients admitted to IRFs, versus 40 days for patients admitted to subacute SNFs and 56 days for those admitted to traditional SNFs.
The lower LOS can partially offset the differences in payment for IRF care, according to the Stroke study. Higher costs of care in an IRF are attributable in part to the higher amount of provided daily therapy services and the higher volume and frequency of physician care.
Besides meeting the goal of returning the patient to the community sooner, the shorter LOS in an IRF also reduces the risk of hospital-borne infections and can prevent a patient from developing a dependence on institutional care for his or her daily needs. Thus, a safe and early discharge home facilitates progress toward maximum independence.
Goal-oriented
These findings — better functional outcomes, higher community discharge rates, and shorter lengths of stay — result from the comprehensive, goal-oriented rehabilitation and specialized staff that are available at an IRF. Specifically, IRFs are able to provide a degree of specialization not found in SNFs, including more intensive rehabilitation, access to newer rehabilitation technology, daily physician care, and 24-hour rehabilitation-oriented nursing.
More intensive rehabilitation. Medicare requires that IRF patients receive at least three hours of rehabilitation daily, and demonstrate consistent functional improvement over a short stay. The interdisciplinary rehabilitation team members — including physical therapists, occupational therapists, speech/language pathologists, and recreational therapists — work together on goal-oriented, physician-supervised treatment plans for each patient. In contrast, SNFs vary in amount of therapist availability and scope of rehabilitative services provided.
Newest technology and equipment. IRFs often have access to the newest evidence-based therapeutic interventions for stroke, such as constraint-induced movement therapy, which is a method of intensively forcing skilled use of the weak upper limbs for patients with stroke. Many IRFs have now invested in body-weight-supported treadmill training equipment, which permits nonambulatory stroke patients to practice walking with minimal risk of fall or injury.
Daily specialized medical care. In an IRF, patients are seen and evaluated daily by physicians specializing in physical medicine and rehabilitation or neurorehabilitation. The close medical supervision allows IRFs to care for patients with complicated medical conditions, which can be clinically monitored and treated, if necessary. Physicians often work closely with therapists to assure that patients are medically optimized for a more intensive therapy program. This is important because many stroke patients come to rehabilitation requiring additional adjustment of blood pressure medications or diabetic regimens.
In contrast, physician supervision and medical director availability is substantially less in SNFs. SNF patients are seen by a physician usually weekly and as rarely as once a month, and generally not by a specialist. Physicians with a specialty in physiatry are only occasionally found on staff at SNFs, according to the 1997 JAMA study.
Twenty-four hour rehabilitation nursing. IRFs generally provide around-the-clock skilled nursing by a staff with training, experience and, often, certification in rehabilitation care, whereas SNFs provide general nursing care with a lower nurse-to-patient ratio.
Who's appropriate
This is not to say that an IRF is the most appropriate inpatient setting for every stroke patient. Less-costly SNFs play an important role in the continuum of stroke care and are a suitable discharge location for many patients.
To be admitted to an IRF, patients must be able to tolerate at least three hours of daily therapy, must have some ability to learn, and must be able to follow instructions. Thus, older, frail patients with significant motor and cognitive disability often do not do well in an IRF but fare better in an SNF, where therapy is less intense and they have a longer period to make functional improvements.
Rehabilitation in an IRF may not be appropriate for patients with minimal motor disabilities with or without cognitive deficits. However, many of these patients are capable of making the transition to home quickly, even from an acute-care hospital, if they have family support. Patients who are cognitively intact and have mild disabling motor deficits can benefit from a short stay in either an IRF or an SNF. Those with mild motor deficits and significant cognitive deficits who lack family support often require long-term care settings.
In some cases, stroke patients may be initially discharged to an IRF and then transferred to an SNF as their rehabilitation needs decline, or may start out at an SNF and be transferred to an IRF as they gain strength and ability.
But, for most patients undergoing post-stroke rehabilitation, more comprehensive rehabilitation and the presence of specialized physicians and rehabilitation nursing at an IRF increase the likelihood of the best outcomes.
In recent years, the LOS for patients at an acute-care hospital who have suffered a stroke for the first time has shortened to as little as four days. Therefore, hospital-based IRF rehabilitation continues to be an important part of comprehensive stroke care. IRFs are best equipped to help these patients make rapid functional gains that will help them return home in an average of 20 days.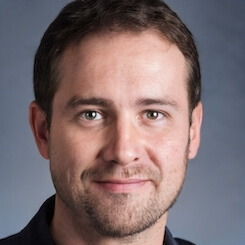 Paul Lendner ist ein praktizierender Experte im Bereich Gesundheit, Medizin und Fitness. Er schreibt bereits seit über 5 Jahren für das Managed Care Mag. Mit seinen Artikeln, die einen einzigartigen Expertenstatus nachweisen, liefert er unseren Lesern nicht nur Mehrwert, sondern auch Hilfestellung bei ihren Problemen.