The stimulus bill's $27 billion for health information technology will go to providers, but health plans will experience other financial and operational benefits.
When Congress passed the stimulus last year, it included in the law a multibillion-dollar subsidy that legislators hoped would promote a high-tech revolution in health care. The law stipulated what kind of technology can be purchased with federal dollars. And with the ball set to drop in Times Square at the end of 2009, regulators scooted in just ahead of their deadline and delivered their first detailed set of assembly instructions: more than 700 pages of proposed "meaningful use" rules.
To qualify for a share of incentive payments from the Centers for Medicare & Medicaid Services that could total $27.3 billion, doctors and hospitals will be required to adopt new systems that meet a long list of standards. Medicare outlined the incentives and offered a definition of the "meaningful use" of the technology while the office of the national coordinator for health information technology established the initial standards and certification process needed to knit these systems into an interoperable network.
While health plans themselves aren't being showered with any subsidies, a swift and successful shift here would herald the quick arrival of several new administrative simplification standards, enabling routine online verification of insurance eligibility and the further advance of electronic submission of claims. But the feds are also out to spur the use of electronic health records to promote an evidence-based approach to treating patients.
And that's just the first of a three-step program scheduled to play out over the next five years. By 2015, the ultimate goal of the initiative is to set the stage for providers to not only track the nuts and bolts of care electronically, but to push medical practices into a new era where that information can be exchanged easily and securely.
The program is intended to help underwrite up to $44,000 in new technology costs per physician.
"It is almost impossible to imagine something as complex as health care being managed without a clinical data management infrastructure, yet that is where our industry is today," says Charles Kennedy, MD, WellPoint's vice president for health information technology and the only health plan representative appointed to the Health Information Technology Policy Committee, which advised the government on the construction of these new rules. "So the concept of a clinical information management infrastructure applied to health care delivery could potentially be a game changer. But the devil is very much in the details."
"The big-picture objective here is to move providers and hospital systems from paper-based health care documentation to electronic, quality-based health care," says Pat Wise, vice president for health information systems for the Healthcare Information and Management Systems Society. "This is a step in a long journey, but I also think this is the most noteworthy step to date."
By all accounts, though, even a best-case scenario includes a complicated transition fraught with still unanswered questions before providers and health plans reach the Promised Land. Some payers are already grousing about the hidden costs that could be associated with "meaningful use." Insurers are likely to be asked to play an important, though still largely undefined, role in the technology makeover. And several provider groups have made no secret of their fear that the federal government is springing a new set of unrealistic goals on them that will force adoption of inadequate technology, spurring many doctors to opt out before the revolution even begins.
Stage 1: The 80 percent solution
By the end of that journey, though, providers who haven't been able to toe the line on the new federal standards are threatened with back-end penalties that could take a big bite out of their Medicare payments. And that makes "meaningful use" impossible for anyone in health care to ignore.
"The opportunity is clearly enormous for a couple of reasons," says Stanley Nachimson, an industry technology consultant and former senior technical adviser for health IT activities in CMS. "It really gives the vendors some guidance on what should be included in an electronic health record. And it's a good step to encourage providers to adopt electronic health records and get an extra bonus for this."
Physicians and hospitals each have to meet about two dozen objectives in 2011 (see "Making A List" below) to establish that they have engaged in "meaningful use" of electronic medical record technology.
Making a List
Physicians and hospitals each have a list of objectives to qualify for subsidies. For physicians, the goals include:
Incorporate at least 50 percent of all lab tests in the EMR.
Use the EMR to send preventive care reminders to at least half of all patients over age 50.
Record and chart vital signs for all patients over age 2, including blood pressure and BMI.
Maintain a list of medications prescribed to 80 percent of all patients.
Generate patient lists by condition, such as hypertension, for quality improvement.
Make sure that at least 80 percent of patients can obtain their electronic health records within 48 hours.
Check insurance eligibility for at least 80 percent of all patients.
Implement five clinical decision-support rules that are a high clinical priority.
Submit at least 80 percent of all claims to public and private payers electronically.
Provide at least 10 percent of all patients timely access to electronic health records.
Provide clinical summaries for at least 80 percent of all patient visits.
Use CPOE systems for 80 percent of all prescriptions.
For a full list of goals for physicians and hospitals, go to the www.federalregister.gov web site or use this direct link: http://edocket.access.gpo.gov/2010/E9-31217.htm (link is external).
Source: Medicare and Medicaid Programs; Electronic Health Record Incentive Program.
Physicians who demonstrate the required use for 90 days in 2011 can qualify for the first of several promised payments. In subsequent years they must demonstrate meeting the meaningful use rules for all 12 months. The way these payments are arranged, a doctor can actually start in either 2011 or 2012 and under the federal schedule still qualify for the full $44,000 in subsidies available per physician.
The rules are open to public discussion until March 15; the final rules will be published later in the spring. Several health care groups say they plan to ask for changes.
Health plans have been zeroing in on two key objectives related to administrative simplification and an initiative that should make it easier for them to track relevant quality data — an important goal for managed care organizations that are offering up pay-for-performance bonuses in an effort to make the health care system more efficient, says Greg DeBor, the health care partner at the computer giant CSC, a key vendor.
The administrative simplification targets require providers to submit 80 percent of their claims and to check the insurance eligibility of 80 percent of their patients electronically by 2015 to avoid penalties, and by as early as 2012 if they want to earn incentives.
"Most plans say they are already higher than 80 percent on claim submissions but they believe there is no way that providers are checking eligibility on 80 percent of visits," adds DeBor. "And there is a close correlation on checking eligibility and getting a clean claim. By one estimate," says DeBor, "40 percent of the administrative problems associated with claim submissions have to do with incorrect eligibility verification."
"Health plans have to have that capability anyway, and by getting more providers to use electronic eligibility and response, it reduces the burden on the health plan to respond to phone calls and faxes," says Nachimson.
But there is a potential hitch, says DeBor. Health plans sometime subsidize a provider's use of a clearinghouse. If the federal regulations drive more providers to use clearinghouses, insurers tell DeBor, they are likely to see those costs go up. And it is the sting of possible rising prices that is grabbing their immediate attention.
"The value associated with a clean claim mostly accrues to the submitter, so doing eligibility checks doesn't help the insurer as much as it does the provider," DeBor explains. "If payers are subsidizing the cost, providers do it. If they're not, calls come in to insurer call centers, driving up costs for both parties, or eligibility goes unchecked, which doesn't cost the health plan much of anything.
"Plans would love to see everyone go to direct-connect with their own core systems," says DeBor, "but a lot of small providers, even some hospitals, are using a clearinghouse. If the vendor solution is to send a standard transaction to the clearinghouse and route it to health plans, plans are going to see clearinghouse costs go up. But maybe, over time, they can convert.
"I think that overall, health plans are more worried that meaningful use is a boon to providers," the consultant adds. "On first blush, the reaction I tend to see is, sure, the government has money for providers but they are not paying health plans anything. And everyone expects plans to chip in on this somehow."
The managed care response is more enthusiastic on the quality data side, where more information could help plans better control the medical loss ratio — the percentage of revenue needed to pay for medical care.
The new rules "will require increased reporting surveillance of patient populations," says Erica Drazen, managing partner of the health care group at CSC. "Providers have five decision-support rules that address high priority populations or diseases. These are the same things the health plans have been trying to do. If you have hypertension patients, you'll need to monitor compliance. Having all this information electronically is going to make it much easier to monitor population health."
"It is not enough just to capture health care electronically; what was health care on paper is now electronic," says HIMSS' Wise. "The key piece is to drive the quality of the care."
Stage 1, though, is just the first step. The program envisions a second step in 2013 with a final stage to arrive in 2015. And by that time, says WellPoint's Kennedy, the stakes will be raised significantly, with some profound implications for managed care.
There are different ways to organize electronic health care data, and how you ultimately choose to store and manage that data can greatly influence just how helpful the information can be to health plans and everyone else in the industry, says Kennedy.
Creating value
If you simply archive a physician's existing paper record into electronic storage and allow other physicians to view the data, you may create some value by eliminating unnecessary duplicate testing and other forms of waste.
But Kennedy has his sights set on a much bigger target.
"The game changer is to integrate all patient-centered clinical and administrative data sources into a single representation of the patient. Once this foundation is created, clinical and business algorithms can provide cognitive decision support to physicians and patients. This support will result in clinical care more consistent with the evidence base, more efficient, and better than today's utilization and case management interventions," says Kennedy.
And health plans should be able to do that at the end of the five-year transition.
"The first stage is just to get physicians to adopt a tool where data are collected electronically and also encourage health information exchange, allowing physicians A and B to share information," adds the IT expert. "In stage 2, advanced clinical processes should help bring the needed infrastructure to enable cognitive decision support and influence physician and patient care decisions at the point of care."
The five clinical support rules are in the first stage to alert physicians to the ultimate goal. Says Kennedy: "We're signaling to physicians that we're not just deploying an electronic data storage system. The goal is to optimize physician and patient decisions via algorithms. When you get to that point, the fundamental applications for managed care are in utilization management, running algorithms in a clinical IT environment. Health plans can leverage that to reduce costs by making the algorithm more effective. So, yes, there is a path there where this becomes transformational to managed care."
One big challenge for providers is that the meaningful use initiative doesn't standardize the data that health plans ask for, says DeBor. Under HIPAA, which has its own set of rules for exchanging information between plans and providers, insurers were left to outline exactly what they needed to get from doctors and hospitals. And as a result, each insurer's forms and electronic systems required a unique set of information. That standardization process, which the industry is moving toward, would have been facilitated by the health care reform bill, which includes a section on standardization dubbed HIPAA 2.0. And as of MANAGED CARE'S deadline in early February, the reform bill was still very much up in the air.
If these new rules spur a greater use of EHRs, then we'll see a more complete and timely flow of relevant data, which plans can use to come up with better plan designs, treatment protocols, case management, better HEDIS reporting and more, says DeBor.
"Aligning pay for performance with these standards is the best way to guarantee they get the information from providers, which simplifies the design of pay-for-performance programs."
And health plans have the opportunity to join hands with the federal initiative, says David Lansky, PhD, the CEO of the Pacific Business Group on Health, which represents a core group of major health care purchasers, and another member of the government's HIT Policy Committee. MCOs can push the use of EMRs by saying, "We also want to see you issue a discharge summary to patients electronically," Lansky says by way of example. "That would send a more consistent signal on modernization."
The backlash
It wasn't long before some prominent provider groups began to detail their problems with proposed regulations.
"When you look at this list of 25 meaningful use criteria, even in the most aggressive and well heeled practices, it is going to be a challenge," says Robert Tennant, senior policy adviser at the Medical Group Management Association.
First off, the rules are still vague about the use of data clearinghouses.
"On the surface it sounds fine," says Tennant, "but the question becomes, what happens to the providers that use a clearinghouse? Does it mean they have to go direct to the health plan with the claim? Some large ones can have the capability. But if they are not permitting use of a clearinghouse, it cuts out most of the small and medium-sized group practices." Most of those practices had to turn to clearinghouses, he adds, to be able to efficiently juggle a myriad number of insurance forms fielded by each payer they deal with.
"We're going to make the comment that if you are going to keep these criteria, you had better allow use of a clearinghouse," Tennant adds. "There are over 1,200 versions of the claims standard, one for each health plan. There is no way for a small practice to know exactly what Aetna, Humana, and United require in the claim. That's why they use the clearinghouse, which has [all that information] in the database."
"Whether you can assign the claim to a third party like a clearinghouse is a good question," agrees Nachimson. "It is worthwhile for CMS to clarify that in the final rule."
And it doesn't get any better with respect to the provision to verify insurance eligibility electronically.
"It looks pretty simple," says Tennant. "The problem is that the HIPAA rule [which set the standard on the meaningful use criteria] was so bad, so poorly constructed, that it permits the health plan to answer a simple 'yes' or 'no' when a provider sends in an eligibility check. Providers need to know the copayment, the deductibles, and so on, at the time of service. And that's not required under the law.
"It is no good for me to send an eligibility request to Plan A. I still have to call to get the information I need. Why is it in here as a meaningful use criterion? Maybe they are anticipating the next version, HIPAA 5010. But 5010 has two problems: The eligibility standard under 5010 has copayments and deductibles as situational, not as required. And the compliance date for 5010, January 1, 2012, is a year after the meaningful use requirement. It may work at some point in the future, but it doesn't currently."
There is also a lot of attention being focused on rules defining hospital-based physicians, who won't qualify for the subsidies that independent practices can get, says Wise. The rule specifies that doctors who provide 90 percent of their professional services to hospital patients — regardless of their proximity to the hospital — don't qualify, and that could leave out primary care physicians working in hospital-owned networks in satellite practices based miles from the hospital, Wise says.
Where the hospital owns the practice, that may not be the physician's concern, but it could be a big deal for the hospital.
Meaningful use also requires that in 2011, hospitals handle at least 10 percent of their orders with computerized physician-order entry systems, Wise adds. "Emergency rooms [where CPOE systems are common] are classically outpatient, yet emergency rooms are generally the first presenting point for a majority of patients submitted to a hospital. So this is being questioned."•In other words, it appears that hospitals won't be able to meet the 10 percent rule with ER orders because the ER is deemed outpatient treatment even when it isn't.
"What I want the government to do is to keep two words in the front of their minds: achievable and reasonable," says Tennant. "If you require anything for this first stage that isn't already in widespread use in the industry, you are asking for trouble.
"The best example is the patient portal requirement," says Tennant. "You must provide 10 percent of your patients access to their records electronically. Two paragraphs later, we recognize that many patients may not have Internet access and that this may not be realistic for practices in the short term. If it isn't practical, why is it in stage 1 criteria?
"If you say to the industry, even those that have spent hundreds of thousands of dollars for advanced systems, even that isn't good enough to meet the criteria, then that will just tell the industry don't bother," adds Tennant. "It is too expensive, too onerous, too difficult. And they will accept the penalties on the back end."
Those penalties start out at 1 percent of Medicare payments in 2015, then move up to 2 and 3 percent before topping out at 5 percent.
"These criteria have to start somewhere," responds Lansky. CMS, for example, could start with a high percentage goal and a low threshold, and that's what it has done with its initial simplification rules.
CMS has outlined a key indicator of progress, understanding that in three, four, and five years down the road, there will be a sequence of improvements. And right now, that's what the government and its advisers are hammering out. Stages 2 and 3 have yet to be determined.
"CMS has an evolutionary approach," says Nachimson. "One of the concerns that people have, though, is how can they really go into strategic planning if they don't know what stages 2 and 3 look like? I think that's a legitimate question."
The federal advisers who signed on to help craft these rules stress that they have been dealing with some incredibly tight deadlines.
"Hey, give us a break," chuckles Kennedy, who was recruited by the federal advisory group just last April. "We've been working at this for less than a year. You can't do it overnight."
Getting the plans involved
Ask Kennedy about the potential upside and he begins by citing the Institute of Medicine's estimate that 30 percent of all care today is essentially wasted. Wastage probably can't be eliminated by a new era of tech adoption, but he believes it can be cut significantly.
"Is [cutting costs by] low double-digits possible?" asks Kennedy. "It is possible. But it is not just technology; it is how you use the technology, how incentives complement the technology, and how physicians and care systems are organized to leverage the technology. You have to create a change in behavior to create value."
And that has prompted some of the leading advocates of the new system to call on health plans to step up their game.
"Plans have all been involved in data aggregation and data exchange services," says Lansky, "and the data they have will be of great value. I think we need to have a discussion in parallel to see how we're going to build more connectivity in the whole network.
Getting the plans involved
"I'm working with a subcommittee which is working on nuts-and-bolts issues like directories," he adds. "Plans have directories of providers, which will be of broad interest. As doctors and others try to move packets of information, they will want to know, how do I locate Dr. Jones? What is his e-mail address? Getting reliable networks will be an important point, making sure it is the right party. The electronic systems that plans have in place may be part of the national initiative."
The MGMA, though, is concerned that health plans will only want to get directly involved when they can start levying some of the same fines the government has built into the Medicare rules.
"The stipulation grants the HHS secretary the ability to decrease payment as much as 5 percent in 2019," says Tennant. "Most private insurance contracts are based on Medicare rates, so if you drop 3 percent on the Medicare plan, plans will probably drop contracts the same amount."
"I expect the private payers, though they don't sign on to give incentives, to adopt the same penalties as the federal government," agrees Drazen. "Once there are fines and penalties for pay-for-performance reporting, usually the health plans quickly follow; they don't want to be left out."
The federal government also had some tough enforcement measures spelled out under HIPAA, but it let years go by without giving signs that it was willing to use them. This time around, though, the IT specialists expect the government to hold everyone's feet to the fire.
"Perhaps you could ignore the regulations this year or next," says Wise. "But 2015 will be here before we know it, and if you are not a meaningful user of electronic health record technology at that time, this regulation spells out the consequences."
Reach contributing editor John Carroll at [email protected]
The MGMA is concerned that health plans will only want to get directly involved when they can start levying some of the same fines the government has built into the Medicare rules.
"When you look at this list of 25 meaningful use criteria, even in the most aggressive practices, it is going to be a challenge," says Robert Tennant, senior policy adviser at MGMA.
Meetings
Private Health Insurance Exchanges Conference

(link is external)

Washington, D.C.
October 7–8, 2014
National Healthcare Facility Management Summit

(link is external)

Palm Beach, FL
October 16–17, 2014
National Healthcare CXO Summit

(link is external)

Las Vegas, NV
October 19–21, 2014
National Healthcare CFO Summit

(link is external)

Las Vegas, NV
October 19–21, 2014
Innovative Member Engagement Operations For Health Plans

(link is external)

Las Vegas, NV
October 20–21, 2014
4th Partnering With ACOs Summit

(link is external)

Los Angeles, CA
October 27–28, 2014
2014 Annual HEDIS® and Star Ratings Symposium

(link is external)

Nashville, TN
November 3–4, 2014
PCMH & Shared Savings ACO Leadership Summit

(link is external)

Nashville, TN
November 3–4, 2014
World Orphan Drug Congress Europe 2014

(link is external)

Brussels, Belgium
November 12–14, 2014
Medicare Risk Adjustment, Revenue Management, & Star Ratings

(link is external)

Fort Lauderdale, FL
November 12–14, 2014
Healthcare Chief Medical Officer Forum

(link is external)

Alexandria, VA
November 13–14, 2014
Home Care Leadership Summit

(link is external)

Atlanta, GA
November 17–18, 2014
HealthIMPACT Southeast

(link is external)

Tampa, FL
January 23, 2015
Our other journal
P&T Journal for September 2014
Features
Health Care & Law
Legal Risk Management Opportunities, Pharmacy Practice, and P&T Committees (link is external
Hospitals Struggle With ACA Challenges (link is external)
Drug–Gene Interactions: Inherent Variability in Drug Maintenance Dose Requirements (link is external)
Schizophrenia: Overview and Treatment Options (link is external)
Pipeline Plus
Schizophrenia Therapy Options Increasing (link is external)
Departments
Medication Errors
Too Many Abandon the "Second Victims" of Medical Errors (link is external)
Prescription: Washington
New Controversy for 340B: OPA Rebuffs Ruling by Court (link is external)
New Drugs/Drug News/New Medical Devices (link is external)
Pharmaceutical Approval Update (link is external)
Drug Forecast
Loxapine Inhalation Powder (Adasuve) (link is external)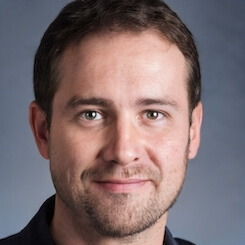 Paul Lendner ist ein praktizierender Experte im Bereich Gesundheit, Medizin und Fitness. Er schreibt bereits seit über 5 Jahren für das Managed Care Mag. Mit seinen Artikeln, die einen einzigartigen Expertenstatus nachweisen, liefert er unseren Lesern nicht nur Mehrwert, sondern auch Hilfestellung bei ihren Problemen.