Kaiser Permanente and the federal government believe that they've found the path to a national health record system
There's a little experiment going on in the San Diego area that health plan medical directors and other stakeholders may want to pay close attention to. Kaiser Permanente and the Department of Veterans Affairs have teamed up to allow the electronic health records of patients enrolled in both systems to be shared by physicians from both organizations.
The program was tested September 30 on two patients, one visiting a Kaiser system doctor and the other seeing a physician in the VA system. The patients gave their doctors permission to retrieve their electronic medical records and the two organizations, within a few mouse-clicks, were able to exchange all problems, medications, and allergies recorded by each organization. Officials at the Department of Health and Human Services, which sponsors the Nationwide Health Information Network that is supposed to ensure that every citizen has an EHR, witnessed the test via webinar.
The program was launched in December with about 500 eligible veterans who receive care from both entities. It uses an internationally recognized standard, the HL7 Clinical Document Architecture (CDA). This standard creates a common way of sharing health records from different EHR systems in different organizations, and is often referred to as the "clinical Rosetta Stone."
Infrastructure
"It is an international exchange standard that I co-founded with another physician in San Diego about 15 years ago," says John Mattison, MD, chief medical information officer and a regional director of KP HealthConnect, which is run by Kaiser Permanente. "I've been working on building the infrastructure to allow for this kind of information exchange for well over a decade. There are thousands of people who have made contributions."
Strong presence
The Department of Defense also joined the effort on January 31. All three organizations have a strong presence in San Diego. Mattison says just how much financial support the organizations supply is difficult to quantify since "we have used many folks who have given generously of their time while continuing to do their day jobs."
There are reasons why medical directors at health plans across the country should be interested. "The meaningful use legislation that's come out of the American Recovery and Reinvestment Act requires that in order to qualify for the full stimulus money, a hospital and a physician will need to demonstrate their ability to exchange records with others," says Mattison. "The Nationwide Health Information Network is the common mechanism to exchange information across the country."
The program generates high hope. "People like Dr. David Blumenthal [national coordinator for health information technology] recognize that this is a major milestone toward the ability to have far higher quality care," says Mattison. "Doctors will have much more complete information and it eliminates a lot of the guesswork because of how key medical information is currently locked up either in paper or in electronic health records somewhere else."
Of course, similar programs are being tested elsewhere. Mattison mentions Indiana, Tennessee, and Virginia. Those are local programs that emerged before the unifying interoperability exchange standards became available with the Nationwide Health Information Network (NHIN) initiative, he says, but it is expected that each of these local efforts will build the "adapters" required to join the NHIN, allowing them to begin participating in exchange outside of their local area.
"What is unique about this pilot is that it uses a set of standards and protocols that is intended to allow exchange anywhere across the country and, for that matter, anywhere across the world because the CDA standard is actually being adopted widely internationally," says Mattison.
Almost everything that's in a patient's EHR can be exchanged. The law states that certain conditions, such as chemical dependency, HIV, or hepatitis B cannot be disclosed without the patient's explicit consent. In some cases, the patient can grant additional consent to share this information, but in other cases legal statutes preclude the electronic exchange of this information under any conditions. Still, the program definitely complies with HIPAA.
"That probably is one of the biggest accomplishments of this project," says Mattison. "All of the requirements of HIPAA have been met and there's a further document called the DURSA, which stands for Data Use and Reciprocal Services Agreement, that must be signed by any institution before it can participate in the NHIN. The creation of this document is one of the most significant accomplishments of the NHIN program because it defines clear standards for privacy and security surrounding the exchange of information, and yet it preserves local autonomy within the overall framework for how individual institutions manage a variety of issues, such as patient consent, with individual patients."
For all the excitement generated by the program, it does not yet have an official name. "The San Diego National Health Information Network Project is the closest thing to a name it has," says Mattison.
The project is a natural offshoot of the work Mattison oversees at KP HealthConnect, which Mattison describes as "a comprehensive system that we use to document all patient information, to store it, and to retrieve it. It is a very comprehensive electronic health record that includes every physician, every patient, every clinic, every hospital throughout all of southern California. And we used the exact same system all across Kaiser Permanente."
Technical issues
In a similar way, the VA uses Vista, the Veterans Health Information Systems and Technology Architecture. The DOD uses its Armed Forces Health Longitudinal Technology Application (abbreviated as AHLTA and pronounced Alta).
"We essentially solved the technical issues of exchanging information," says Mattison. He points out that all of the recent presidential administrations, whether Republican or Democrat, believed that health information exchange is "table stakes" for improving the health care delivery for all citizens.
"The San Diego NHIN project represents a giant step forward in proving the feasibility of the NHIN model, and early experience is already revealing tremendous value for the patients being served," says Mattison.
---
Our most popular topics on Managedcaremag.com
---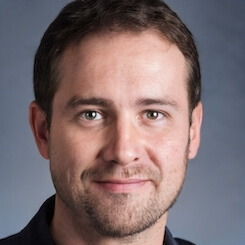 Paul Lendner ist ein praktizierender Experte im Bereich Gesundheit, Medizin und Fitness. Er schreibt bereits seit über 5 Jahren für das Managed Care Mag. Mit seinen Artikeln, die einen einzigartigen Expertenstatus nachweisen, liefert er unseren Lesern nicht nur Mehrwert, sondern auch Hilfestellung bei ihren Problemen.