This is the first time that a simple blood sample from a vein has replaced an invasive biopsy of a major organ
Thomas Morrow, MD
The first heart transplant was performed in South Africa over 40 years ago by Christiaan Barnard, but even today, few readers of this column have ever met a person who has had a heart transplant. There are about 2,000 heart transplants performed each year in the United States.
According to the American Heart Association, the five-year survival rate for those having a transplant is 73.1 percent for males and 67.4 percent for females. As is the case for all organ transplants, rejection is the leading concern. Over the decades, there have been dramatic changes in the management of rejection. New drugs and combinations of drugs have successfully prevented rejection or treated many who demonstrate rejection.
Organ rejection
Symptoms of rejection include sudden onset of fatigue, decrease in exercise tolerance, fluid retention, fever, and palpitations. Physicians have developed management protocols to detect rejection that include routine physical examinations, a variety of clinical laboratory blood tests, echocardiograms, cardiac catheterization, and heart biopsy.
The gold standard for detecting rejection post heart transplant is a biopsy of the heart — technically known as an endomyocardial biopsy. This procedure is accomplished by passing a catheter into the neck through the jugular vein and using an instrument that resembles two ice cream scoops that come together to "bite" a piece of the inside of the heart and remove it through the catheter.
At least four separate pieces are sampled during one biopsy procedure. The sample is then examined by a pathologist and graded in a specific way. Obviously, a heart biopsy is not something most people would relish!
Since rejection is most common soon after transplantation occurs, most transplant centers have specific protocols for this procedure that vary based on the time since the transplant. A common protocol in the absence of any symptoms is to perform a biopsy every week for the first month after the transplant, every two weeks for the next two months, and every month for the next three months. After six months, 90–95 percent of patients are at low risk for rejection. After this milestone, most centers perform a biopsy about every two months until the first year anniversary. Thereafter the frequency varies but is commonly done every three to six months in the second year. If rejection symptoms or other clinical findings occur, additional biopsies may be performed.
But even a biopsy is not completely reassuring or accurate. Because evidence of rejection may vary from site to site within the transplanted heart, the biopsy samples may miss the affected areas. Also, there are grades of rejection that are difficult for pathologists to differentiate, resulting in conflicting opinions of the grade when more than one pathologist reads the same biopsy specimen. In fact, for certain grades of rejection, the concordance among pathologists is as low as 17 percent for grade 2.
Expensive and invasive
Then too, endomycardial biopsies are expensive and invasive. They take a lot of time, and they are sometimes associated with significant adverse events.
For all of these reasons, scientists and physicians have focused on finding a less invasive test than a biopsy. A small privately held company, XDx in Brisbane, Calif., has developed a gene-expression profiling test that promises to significantly decrease the number of biopsies performed on post-transplant patients.
Cellular rejections
Called the alloxan, it is based on a theory that mononuclear-cell gene expression in peripheral-blood specimens can detect acute cellular rejection. In an earlier clinical trial, XDx followed patients prospectively by taking blood samples at post-transplant office visits. Since patients were biopsied regularly, investigators attempted to find gene expressions that correlated with rejection levels as determined by biopsy. Three independent pathologists were blinded as to the source of the biopsies and asked to interpret each slide to determine the presence of rejection and its grade.
Using research from a variety of sources, the investigators built a micro-array that could detect the expression of 7,370 genes that were potential targets. Each biopsy specimen became a "known" as the pathologists read the level of rejection and the expression for each. The investigators chose 11 genes that appeared to be best correlated to the rejection process.
The AlloMap test was the result of this research and was made available to transplant centers a few years ago. But it did not displace the gold standard, the heart biopsy. Further research was needed to demonstrate that the AlloMap test was not inferior to an endomyocardial biopsy in clinical outcomes and that relying on the AlloMap did not increase the number of adverse events.
That study was just completed and published in the April 22, 2010 issue of the New England Journal of Medicine. Although the study was limited to patients who were deemed to be at low risk for rejection and who were more than six months post transplant, AlloMap is now likely to supplant many biopsies.
The noninferiority study randomly assigned 602 patients who had undergone cardiac transplant from six months to five years previously to one of two arms: gene expression testing or endomyocardial biopsy. Patients considered at relatively low risk for a transplant rejection were studied because of the uncertainty of the risk of replacing the biopsy by the new molecular test.
Fify percent of patients in the gene expression arm did not need endomyocardial biopsies and 88 percent had two biopsies or fewer. The overall mean frequency in the study group was 0.5 biopsies per patient-year of follow-up as compared to 3 biopsies in the control group. The total number of biopsies in the gene expression arm was 409 vs. 1,249, a reduction of more than two thirds.
The two-year rate of the composite primary outcome in the gene-profiling group was similar to the rate in the biopsy group.
First occurrence of rejection with hemodynamic compromise, graft rejection, death, or retransplantation was similar: 14.5 percent in the gene expression group and 15.3 percent in the biopsy group, and the corresponding hazard ratio was 1.04, proving that the gene expression route of following patients post transplant was not inferior to biopsy. In addition, the overall use of immunosuppression therapy was similar in both groups.
Managed care implications
The use of gene expression testing has been highlighted in this column several times and will continue to grab headlines.
This particular application is the first where a simple blood sample from a vein can replace an invasive biopsy of a major organ. Although the clinical study was limited to a specific subpopulation of transplant patients, it is likely that clinicians will now attempt to gather more evidence that AlloMap should be used earlier after transplantation and in patients with higher risk.
For readers in managed care organizations, it again demonstrates that a basic understanding of genomics is becoming a fundamental part of a job description.
Thomas Morrow, MD, is the immediate past president of the National Association of Managed Care Physicians. He has 24 years of managed care experience at the payer or health plan level. Contact him at [email protected]
The author is a director in the value-based health department at Genentech Inc. He has had no other industry affiliations in the past three years. The views expressed in Tomorrow's Medicine are the author's alone.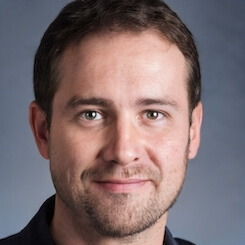 Paul Lendner ist ein praktizierender Experte im Bereich Gesundheit, Medizin und Fitness. Er schreibt bereits seit über 5 Jahren für das Managed Care Mag. Mit seinen Artikeln, die einen einzigartigen Expertenstatus nachweisen, liefert er unseren Lesern nicht nur Mehrwert, sondern auch Hilfestellung bei ihren Problemen.