CPOE systems, according to data from the Leapfrog Group, do an inconsistent job of shielding patients from serious errors
Medication safety and computerized physician order entry for hospital medications are the top priorities in the meaningful-use incentive payments that begin in 2011. These two items are listed as the first and second objectives in the core requirements to receive the cash incentives.
But as hospitals and physicians scurry to implement CPOE systems to capture the lucrative rewards, there is important evidence that these systems may not be safe. On top of that, there is criticism that the meaningful-use requirements in the health IT adoption program administered by the Centers for Medicare and Medicaid Services (CMS) do not go far enough in promoting medication safety.
For the past two years the Leapfrog Group's annual hospital survey has included a simulation test of CPOE systems, and those results show widespread variations in the ability of these modules to capture medication errors. The simulation test runs fictitious medication orders through a hospital's actual CPOE system.
Poor showing
In 62 hospitals, the systems detected only 53 percent of medication orders that would have caused fatalities and between 10 and 82 percent of the errors for serious adverse drug events. The mean score for detecting potential adverse drug events was 44 percent.
The simulation covered basic and advanced medication errors. Basic errors include drug-drug and drug-allergy interactions plus inappropriate dosing. The CPOE systems caught 65–83 percent of these errors. The advanced errors included checking medication orders against lab tests and patient weight, and the systems caught 15–39 percent of these errors.
The hospitals had systems from seven vendors and the results showed statistically significant (p = 0.009) variance in the performance of systems from different vendors. Teaching status of the hospitals was the only other variable that correlated significantly with performance.
Leah Binder, Leapfrog's CEO, summarized the organization's position on CPOE for medication safety. "We have been an advocate of CPOE for 10 years, and have tracked the emergence of these systems. There have been suggestions that it may be too early to do CPOE, but I don't see that. Medication errors are the most common hospital errors, and even though improvements are needed, CPOE is a positive addition. The point is that they are not modules that can be installed and forgotten.
Continuous monitoring is essential, she says, because CPOE systems are highly customized for each hospital, because medication safety is constantly changing as new medications and new findings emerge, and because hospital operations and personnel are constantly changing.
Binder also says the federal government could do more to improve medication safety as part of the incentive program. She says that the current first round of meaningful-use criteria deals only with the functionality of CPOE systems; it stops short of requiring hospitals to monitor their systems and meet performance standards in identifying errors.
The relevant measures are short and simple:
More than 30 percent of patients with at least one medication have at least one medication order entered using CPOE.
The hospital or physician has enabled drug-drug and drug-allergy interaction checks.
The Leapfrog Group expressed grave concern about the omission of performance requirements, asserting that the federal government should pay for no less than the safe installation of CPOE.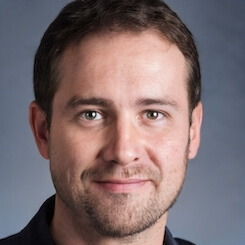 Paul Lendner ist ein praktizierender Experte im Bereich Gesundheit, Medizin und Fitness. Er schreibt bereits seit über 5 Jahren für das Managed Care Mag. Mit seinen Artikeln, die einen einzigartigen Expertenstatus nachweisen, liefert er unseren Lesern nicht nur Mehrwert, sondern auch Hilfestellung bei ihren Problemen.