Highmark's effort to get physicians up to speed with 21st century technology has been extended with a bonus system based on federal standards
John Carroll
When Don Fischer, MD, contemplates the future of health care, he sees an electronic health record in the hands of almost every physician in the country. And Fischer, the chief medical officer of Pittsburgh-based Highmark Blue Cross Blue Shield, says he's determined to make sure that the insurer plays a leading role in making the vision a reality in his own region.
"Within five years you'll see 90-plus percent of practices with electronic health records," says Fischer. "Some say, Over my dead body, but I think they will be nonplayers."
Controversial? Perhaps. But Fischer is no stranger to controversy. Weeks ago at a public forum on the topic he told a crowd that personally he wouldn't see a doctor who wasn't using an electronic health record.
"Physicians on the panel took great issue with that," recalls Fischer. "But I've seen how people fall through cracks. You can't know everything. I'd rather have somebody who had a robust system that could help manage my care and fill in the care gaps than ask for care from a doctor who relied on memory and paper records."
When Fischer joined Highmark back in 2004, he already had strong feelings about the need for providers to adopt new electronic health records and e-prescribing tools. It was not just that he had studied the reports; as a practicing pediatrician, he knew firsthand the limitations of paper records.
But while many providers lamented the costs and complications of the new technology, Fischer was busily mapping out a lead role for the health plan, first by offering tens of millions of dollars to get physicians in the Highmark network up to 21st century tech standards and now by throwing his weight behind new federal meaningful-use rules with a bonus system designed to make sure that the systems become a daily feature in their medical practice.
Under Fischer's prodding, Highmark was perhaps the first health plan in the country to define a role for itself in promoting the meaningful use of electronic health records. When David Blumenthal, the national coordinator of health information technology, stood up at a Washington forum in early August, Fischer was right there alongside other insurers like Aetna, UnitedHealthcare, and WellPoint, which had all joined as allies in the federal campaign.
"This is going to be a team sport," said Blumenthal.
Rules take shape
For the big national players, promoting electronic health records is nothing new. But the CMOs with Fischer are seizing on the newly devised meaningful use rules as a tool that can drive home their message in a way that few doctors in the United States will be able to ignore.
Over the summer HHS promulgated a final set of meaningful-use rules that outlined exactly what a physician would need to do to qualify for up to $44,000 in Medicare funds provided under last year's Health Information Technology for Economic and Clinical Health Act (HITECH) to pay for an electronic health record system. While not as ambitious as regulators had originally outlined, the final rules call for doctors to meet a slate of core requirements while picking out five options on a menu covering 10 technology choices. The 864-page meaningful-use opus includes requirements that doctors would have to write at least 40 percent of their prescriptions with the use of an electronic ordering system, gain an ability to put basic patient data on an EMR, and offer their patients access to an electronic version of their health records.
Tipping point
Fischer has championed the notion that if insurers join the federal government's ambitious effort to bankroll a high-tech revolution in the average physician's practice, they can push the health care industry into the modern era before the government subsidies are replaced by penalties in 2015.
"The premise is that we know that people need tools to provide more consistent, higher quality care," says Fischer, "and that leads to cost efficiency." And there is a growing consensus among his peers that there is a role for insurers.
Besides adding financial incentives for hitting meaningful-use goals, UnitedHealthcare CMO Rhonda Medows is bumping up the credit physicians get for using EMRs in its physician evaluation program, offering to promote these practices to members who are looking for a physician.
To make sure that physicians in the WellPoint network have one IT standard to live by, Charles Kennedy, the vice president for health information technology, pledged to follow the same course as Highmark, adding a short-term program that will help finance these new systems for physicians practicing in underserved areas.
And Aetna CMO Lonny Reisman promised to follow with his own incentive program.
"The faster we build the health information highway," Reisman told the others,"the sooner quality of care will improve for all of us."
The incentive system at Highmark is a step forward in a plan launched two years ago, when the company provided $29 million in grants to providers to help pay for new electronic health records as well as e-prescribing tools.
The health plan offered to cover up to 75 percent of the cost of new systems, provided that the outlay didn't exceed $7,000 per physician.
"We gave them a portion of that cost, recognizing that something that is free doesn't have value and doesn't get used," says Fischer.
Highmark's old tech support system was built around whether primary care physicians had the tech tools they needed. Now the insurer intends to reshape its bonus system to reward docs who use them to full advantage to improve the quality of care.
By the middle of 2011, says Fischer, Highmark will roll out a program that assigns points to primary care docs who use electronic health records in a meaningful way. That commitment will cost Highmark tens of millions of dollars for its provider network in Pennsylvania.
Fischer explains that every practice earns a score each quarter that is based on six practice standards, ranging from members' ease of access to the clinic, which could require evening and weekend hours, to use of e-prescribing systems and the percentage of prescribed drugs that are generic.
A practice can earn up to 115 points and earn a bonus on top of its fee-for-service rate. If providers earn 65 points, they get an extra $3 a claim, and higher scores can boost that to as much as an extra $9 per claim, which can constitute up to 15 percent of total income.
Most of the behavioral reports Fischer has seen on the subject indicate that health plans can get a doctor's attention if they start talking in terms of 10 percent to 15 percent. And he claims it's a key reason about 40 percent of the primary care providers in the network now have an electronic health record system in place, compared to a national average of less than 15 percent.
Measuring outcomes
"We're way higher than the national average," says the CMO, "but that doesn't mean they are using it in a way that meets meaningful-use standards." That will mean measuring outcomes and demonstrating improvements in care.
The IT bonus money won't be permanent at Highmark or at any of the other insurers, for that matter. As Fischer put it, the extra cash is designed to jumpstart the work in physicians' offices. "It's worth the investment to change the culture and get things moving," he says. A few years from now, as the dollars dry up, anybody still operating in a paper world will "really be left behind."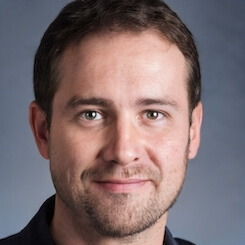 Paul Lendner ist ein praktizierender Experte im Bereich Gesundheit, Medizin und Fitness. Er schreibt bereits seit über 5 Jahren für das Managed Care Mag. Mit seinen Artikeln, die einen einzigartigen Expertenstatus nachweisen, liefert er unseren Lesern nicht nur Mehrwert, sondern auch Hilfestellung bei ihren Problemen.