In-person and Internet group programs such as the Stanford model are now available to millions, and research indicates that they work
---
It's an American epidemic — 70 percent of all U.S. deaths are related to a chronic disease. Half the adults here endure at least two ever-present illnesses, according to the National Council on Aging (NCOA).
Traditionally, the focus has been on medical treatment of each condition, but the growth of the affected population calls for innovative strategies to delay disease progression, improve function, and tackle the daily problems of life with a chronic ailment.
However, a highly-respected alternative approach has been shown to save enough through reduction in health care expenditures to pay for itself — even within the first year.
It originated in the late 1970s, when Stanford University Medical School set out to create an education program to build patients' skills and confidence in managing their own health and maintaining active, fulfilling lives. Its arthritis self-management program was designed as a participatory group workshop for people with any type of rheumatic disease. After several years of thorough evaluation and testing, it was made available to other health care organizations.
The self-management approach
Today, Stanford's arthritis program is offered throughout the United States and in Canada, the United Kingdom, Australia, China, New Zealand, South Africa, Scandinavia, and Saint Lucia. By 1990, it was the prototype for a suite of successful self-management programs developed at the Stanford Patient Education Research Center, led by Professor Kate Lorig, RN, DrPH.
The NCOA reports that 75 percent of health care costs stem from chronic conditions. "Most health plans focus on the 2 to 3 percent of members who they believe are their highest risks, with multiple hospitalizations, for instance," says Jay Greenberg, NCOA senior vice president for social enterprise. "Stanford self-management workshops provide a cost-effective way to reach the 20 percent to 30 percent of members with multiple chronic conditions who are not yet sick enough to be heavy utilizers. Self-management could avoid or postpone many members' worsening so much that it's hard to help them improve their health care. This group is where we're convinced that we can bend the cost curve with secondary prevention. Proper self-management can bring them a much healthier life, lower utilization, improved pain tolerance, and greater functionality."
In Stanford's programs, a group of participants meets six times in weekly two-hour sessions in a community setting such as a library or senior center. The workshop is led by two trained lay leaders who often have a chronic condition themselves. By now, many of these facilitators are "graduates" of a self-management program.
Sessions explore a broad spectrum of crucial topics. Participants discover how to deal with specific physical problems like pain or fatigue, and with emotional problems such as frustration and depression. They learn effective exercises to maintain and improve strength, flexibility, balance, and endurance. Appropriate medication use, better sleep techniques, healthy eating, and effective communication (with family, friends, and health care providers) are covered. By the sixth week, participants have the tools and encouragement to lessen disease-related problems and make better-informed treatment decisions. At each session's end, every participant sets an individual realistic goal, then shares progress with the other group members at the next session. Stanford now offers specific self-management curricula for diabetes, arthritis, HIV, and chronic pain. Its Chronic Disease Self-Management Program is for people with any type of chronic illness or their caregivers. Stanford has developed an on-line version of this program, called Better Choices, Better Health, which NCOA is bringing to health plans and other payers.
The Stanford program has been translated into Arabic, French, Chinese, Vietnamese, Dutch, Norwegian, Somali, Italian, Bengali, German, Hindi, Korean, and Welsh. Several Stanford programs are available in Spanish versions that are geared to Hispanic culture. Nutritional information, for instance, is tailored to resonate with Latin Americans.
The chronic disease program is currently licensed by approximately 650 U.S. organizations.
Evidence of effectiveness
NCOA considers the Stanford program "the only self-care program in the marketplace that has data to demonstrate its effectiveness at reducing medical care utilization."
In the oft-cited landmark study, published in The Permanente Journal (Spring 2002), six months after completing the program, 952 participants averaged 0.22 fewer hospitalizations and spent 0.8 fewer nights in a hospital than the control group. With a per-capita program cost of about $70 and 2002 hospital costs of $1,000 per day, the savings for each participant was approximately $750. After two years, participants reported 2.5 fewer annual visits to physicians.
Another major study, of 831 participants over age 40, found that two years after program completion, savings from fewer hospitalizations averaged $490 per person; fewer outpatient visits saved another $100 per participant. The Chronic Disease Self-Management program cost was $70 to $200 per person (Medical Care, 2001, Volume 3).
According to a study of 568 participants in England's self-management program for people with long-term conditions, "The peer-led on-line programme conditions appears [cq]to decrease symptoms, improve health behaviours, self-efficacy, and satisfaction with the health-care system."
Stanford's own review of 13 U.S. or United Kingdom studies, each with 171 to 1,140 participants, cites the cost-effectiveness of chronic-disease self-management. Reviewers reported that for patients, the program "consistently results in greater energy, reduced fatigue, more exercise, fewer social role limitations, better psychological well-being, enhanced partnerships with physicians, greater self-efficacy, and is generally associated with a reduction in pain symptoms." Remarkably, after program completion, participants "do not experience greater health care utilization when their disability worsens. The program is effective across chronic disease, socioeconomic, and education levels."
As part of a research pilot program in 2008, Sanford (not Stanford) Health in Fargo N.D. used Stanford University's questionnaire. Six months after completing the workshops, the 100 respondents reported measurable improvement in fatigue, shortness of breath, health distress, quality of life, and communication with physicians.
People who decide to try self-management usually "have several chronic conditions and are really struggling to get started on healthy changes," says Rich Preussler, Sanford's chronic disease self-management coordinator. "The strength of our Living Well program is its context for people to make small changes that they want to make, to gain confidence, and feel more control."
Program participation
What characterizes self-management program participants? For on-line programs at Group Health Cooperative, a Seattle-based not-for-profit health care system, their median age is 54. Nearly two thirds are married. They average 15 years of education, and 83 percent are white. More than half have two or three chronic conditions; 11 percent have four or more. Their most common illnesses are arthritis (39 percent), hypertension (36 percent), diabetes (29 percent), and asthma (18 percent).
With self-management workshops, "one size doesn't fit all," says Greenberg. Some people won't attend a group meeting, while others don't use the Internet. "One facilitator, who has led both on-line and in-person groups, told me that by the third week, people are posting things they'd never share face-to-face."
Anonymity is complete; even e-mail addresses are not posted. On-line programs, Greenberg expects, will appeal far more to men than will in-person workshops.
Group meetings
Around-the-clock availability is especially valuable to time-pressed full-time workers and caregivers, and to rural residents without access to distant in-person workshops. Severe weather also reduces attendance at in-person group meetings.
"Participants say the on-line program is especially helpful around holiday time," notes David McCulloch, MD, FRCP, medical director for clinical improvement at Group Health. "They tell us the support of their peers helps them stick to their diet and exercise choices over the holidays."
"A big challenge to health plans," suspects Mike Thompson, a principal in the human resource services group at PricewaterhouseCoopers, "may be winning over the trust of members about programs like this, getting them to see self-management as a good part of their health. A huge upside is creating brand loyalty."
To recruit participants, Sanford Health keeps its own doctors and nurses informed about "Living Well" programs. Its community partners, including churches and disease-specific groups, spread the word. So do local news releases about upcoming groups and announcements in Sanford Health newsletters. An average group has 10 to 15 participants, for a total of 3,500 since 1998. Sanford will launch the online version in 2011.
Through targeted communication and presentations, Group Health staffers encourage clinicians to refer patients to the program, and the program is available to community residents who are not members of Group Health. According to Group Health surveys, on-line participants learned of the program through:
Information posted on a Group Health Web site (47 percent)
Their doctor (11 percent)
Group Health's employee wellness program (6 percent)
Targeted recruitment letters (19 percent)
Other sources (17 percent)
Each on-line group has about 25 participants. Nearly 300 Group Health members had enrolled by December 2010, with another 200 expected by June 2011. The on-line completion rate (participants logging in for four of the six sessions) is 74 percent. Group Health offers $2 incentives for taking 6-month and 12-month follow-up study surveys.
After six weeks, participants often want to maintain contact and continuing support. Some decide to form their own Google or Facebook group.
Thompson sees a growing national trend toward health care organizations finding more ways to serve people with chronic conditions. "Are disease management programs delivering value to the client?" asks Thompson, who looks carefully at ROI as well as effects on individual behavior. "For managed care providers, a big goal is bending the curve — decreasing the increases. If costs have been rising 8 to 10 percent, the hope is that they will rise only 5 to 7 percent, or less. Some companies have almost flattened the curve." Others are beginning to ask how they can contain increases.
Group participants are more likely to ask questions and discuss medications with their doctors, observes Dan Kent, PharmD, clinical specialty coordinator at Group Health. "If they set realistic personal goals, they can sometimes reduce the dosage, or even come off medication. If they make changes to food choices — by reading [nutrition] labels and controlling portion size — and increase any [physical] activity, they can lower their blood pressure. When they're at the point of diabetes, most patients, if they don't already have hypertension or cardiovascular disease, are at very high risk."
Self-driven
Kent appreciates the "self-driven, self-activated" aspect of the self-management program. "They come up with an idea about what to do and how much they think they can improve. For example, a patient with Type 2 diabetes who [follows all the recommendations] and loses weight can sometimes get off insulin. That's a goal that an individual can choose. The self-management program's support really broadens the perspective of what can happen, through taking baby steps."
"This is a relatively inexpensive program for Group Health," says McCulloch. "Patients who participate seem to be satisfied, and probably come in slightly less often, and are less likely to be hospitalized. It empowers people with chronic conditions." He finds it very suitable for diabetic patients. "Anything you can do to empower [them] to feel better about themselves, understand their disease more, and see their doctor less often makes them more likely to take their meds and stabilize a bit."
Big payoff
Greenberg at the NCOA concurs. "When diabetics' blood sugar is so out of control that they face amputation or blindness, throwing a lot of treatment at them won't change the trajectory very much. But giving them access before that point to self-management programs with proven efficacy offers a chance [to improve their condition]. That's the big payoff."
What's involved in launching a Stanford Chronic Disease Self-Management program? Every organization offering an in-person Stanford program must purchase a license, good for three years. A yearly report about each program is required. For one program in one language, the basic fee is only $500. To offer more than one self-management program, fees begin at $1,000.
The Internet version, Better Choices, Better Health, is licensed exclusively through NCOA. Cost per participant ranges from $40 to $175, depending on the program's scale and the health plan's role in program delivery.
Having supervised Sanford Health's Living Well program since 2006, Preussler says he has learned that it is necessary to have an infrastructure — "a coordinator, even part-time, and centralized registration system so [participants] don't call the church or library, and so we can follow up. Someone has to handle logistics, supplies, and promotion, too." Some community groups charge modest fees for meeting rooms.
Group Health, NCOA's first partner in testing the on-line chronic disease program, received a two-year grant ($127,720) from the Group Health Community Foundation. Start-up took about nine months — considerably longer than anticipated. The main challenge: Developing a simple sign-in to the program through the Group Health member Web site. The study's data collection involves substantial staff time. Group Health expects that once the pilot program concludes, far less staff time will be needed to administer these programs.
When NCOA surveyed health care organizations about why they offer chronic disease self-management, the most common answer was, "They deliver results."
Greenberg says, "The primary cause of poor health behaviors among people with serious chronic conditions is not lack of knowledge. It's depression and lack of confidence, often undiagnosed in this population. Sometimes the health system gives so much information that many people feel inadequate to the task and give up. Group support builds confidence and helps ease depression."
Like Kent, Greenberg values the small, realistic action plans central to Stanford's program. "A patient may say, 'My grandson is coming to visit next week. I want to be able to walk around the block with him. So I need to walk 100 steps by Thursday.'" Posting a goal for the whole group to see brings accountability and encouragement.
A win-win
"It's well understood," Thompson observes, "that if people with chronic diseases take better care of themselves, they stay out of the hospital and costs go down. Becoming more involved in their health is good for patients and for the bottom line. It's a win-win."
McCulloch calls self-management "a wonderful resource for patients to get support from each other. It probably builds patient loyalty to Group Health. Given that it's largely lay-led, it helps people feel less isolated as they learn from and problem-solve with each other. The fact that it can [also] be done on-line is just fantastic," says Group Health's medical director. "The patients love it, and so do we."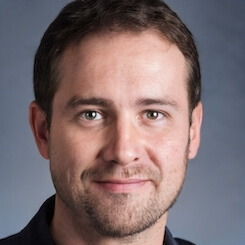 Paul Lendner ist ein praktizierender Experte im Bereich Gesundheit, Medizin und Fitness. Er schreibt bereits seit über 5 Jahren für das Managed Care Mag. Mit seinen Artikeln, die einen einzigartigen Expertenstatus nachweisen, liefert er unseren Lesern nicht nur Mehrwert, sondern auch Hilfestellung bei ihren Problemen.