In addition to the 85 percent rule, the department is applying a 'reasonableness' criterion. But it's all bark, no bite.
As 2010 was winding down, the Department of Health and Human Services took one final poke at the managed care industry.
In carefully detailed language posted in the Federal Register, regulators took their best shot at outlining how big a chore health plans face dealing with proposed rules subjecting "unreasonable" rate hikes to a state or federal review. And they established a 10 percent premium hike as the federal threshold for regulatory scrutiny, drawing a line in the sand that is likely to be challenged by scores of insurers around the country.
In what was clearly intended as a warning to managed care organizations to keep a tight hold on premium increases for the individual and small business market, HHS Secretary Kathleen Sebelius remarked that "we believe the bright light of sunshine will convince more insurers to think twice and check their math before submitting large rate hikes, which means the benefits of these new rules will be felt by millions of Americans."
But if Sebelius — who also touted the federal government's grants to help states sharpen their review skills — planned to use the regulatory spotlight to persuade insurers to keep rate hikes low, the early returns didn't look good.
59-percent increase
Slightly more than two weeks after the agency's announcement, the not-for-profit Blue Shield of San Francisco announced that it would raise premiums on 193,000 small group and individual policyholders by as much as 59 percent, with an average hike of 30 percent to 35 percent. And industry observers say health plans will need to brace for a rising tide of regulatory showdowns from coast-to-coast as the government squares off against hundreds of expected double-digit premium increases.
Rate changes vs. health care inflation
In coming up with a premium hike of 10 percent as a trip wire for a regulatory review — by the state insurance agency if it has a process in place or by the feds if the state is unprepared or unwilling — HHS said it was forced to balance the limited amount of data it could get its hands on related to historical rate changes and various measures of health care inflation.
"Our review of this data suggests that the majority of increases in the individual market exceeded 10 percent each year for the past three years," notes HHS in its proposed rule. "Trends are slightly lower in the small group market, but over 40 percent of increases still exceeded 10 percent."
But HHS and other data on the rate of growth of health care costs told a different story. Standard & Poor's Healthcare Economic Commercial Index tracked an 8.5 percent increase in provider claims costs from September 2009 to September 2010. And the Centers for Medicare & Medicaid Services' National Health Expenditures data suggest that overall health care expenditures have "increased at an annual rate of between 4.4 percent to 6.9 percent."
Insurers, though, say they're getting a bum rap as regulators focus on insurance premiums rather than all the elements that are contributing to a jump in health care costs. If premiums are shooting up, responded Karen Ignagni, CEO of America's Health Insurance Plans, you can blame it on "soaring medical prices, new benefit mandates, and changes to health plans' risk pools."
But as industry leaders and government regulators stake out differing positions on rising premiums, clinical executives are likely to find themselves spending a significant amount of their time this year crunching the numbers for rate review hearings. Regulators are asking for high level quantitative data on cost and utilization, but also want a written account that consumers can understand.
Each state will be able to establish a public review process, or refine the one it has in place, following a model outlined by the National Association of Insurance Commissioners. And any insurer headed for a review at HHS was given an outline for the homework that will be required, including: historical and projected claims experience; claims assumptions related to benefit changes; per-enrollee per-month allocation of current and projected premium; executive compensation; current loss ratio; and projected loss ratio.
Diluting the sentinel effect
Assessing the effect of the proposed rules, HHS estimates that there will be 5,343 rate filings subject to the rule, and from 371 to 1,396 rates that will trigger a review. While conceding that there could be a wide variance between projected and actual figures, regulators went on to estimate that the new process would eat up about $10 million to $15 million this year in added administrative costs for insurers, and up to $4.5 million a year thereafter.
That, however, could be optimistic.
"I wouldn't be surprised if Health and Human Services is underestimating the amount of hours and time it takes," says Kim Holland, former Oklahoma insurance commissioner and now the executive director of state affairs for the Blue Cross & Blue Shield Association, a new position designed to offer state plans help on their home turf.
That's likely to be a booming field. HHS notes in the Federal Register that more than 10 states are looking to new legislation to add muscle to their authority in conducting a review.
"There are a number of dynamics at play here that could cause rate increases," Holland adds. "The first and foremost is continually rising health care costs. Health care costs drive insurance costs, and there's nothing to indicate there's going to be any abatement of that."
The stark contrast between regulators' math and the trends cited by industry insiders is putting the two groups on a collision course.
"We will see an increase in state reviews, and potentially, disapprovals of premium rate increases," says Jesse Caplan, a health care lawyer at Epstein Becker Green who successfully represented Fallon Community Health Plan in its fight with Massachusetts last year over a proposed rate hike.
It's important to note, adds Caplan, that HHS doesn't have the authority to stop a premium increase. The regulators are hoping to use the review process to pressure insurers to put the brakes on unpopular rate hikes. And he adds that some states already review every rate increase, even if it's below 10 percent. These new regulations are intended to set a federal baseline this year, with new state-based guidelines due in 2012.
It's also an issue that's likely to affect a broad range of health plan executives, from the actuarial department right through the executives whose compensation will be made public and on to clinical executives who help establish provider networks and set payment rates, says the lawyer. Indirectly, HHS clearly hopes to put pressure on insurers to persuade providers to rein in their payment demands.
"It's more politically palatable to regulate insurers than health care providers," says Caplan, who questions why the feds are adding a thicket of new regulations on premium reviews when the new reform law already includes specific formulas on allowed medical loss ratios.
"Is it the best use of a carrier's and regulator's resources to be subjecting every increase of 10 percent or close to 10 percent to this significant justification review, when there are likely to be so many rate filings?" In fact, he says, too many reviews could dilute the "sentinel effect" HHS is hoping for.
"If there's too much noise," says Caplan, "it drowns out the impact that regulators are trying to achieve, and it may result in less useful information going to consumers."
Read HHS's proposed "Rate Increase Disclosure and Review" regulation here: http://bit.ly/eDutRV
---
Our most popular topics on Managedcaremag.com
---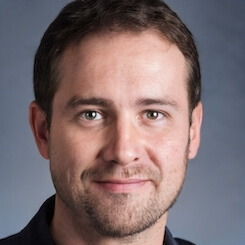 Paul Lendner ist ein praktizierender Experte im Bereich Gesundheit, Medizin und Fitness. Er schreibt bereits seit über 5 Jahren für das Managed Care Mag. Mit seinen Artikeln, die einen einzigartigen Expertenstatus nachweisen, liefert er unseren Lesern nicht nur Mehrwert, sondern auch Hilfestellung bei ihren Problemen.