Health plans play a key role in data quality and will benefit from improvements
Thomas Reinke
E-prescribing is growing rapidly, according to Surescripts, an intermediary that routes prescriptions from prescribers to pharmacies, but this technology faces important challenges in streamlining work flows and producing high-quality data.
Experts at the American Pharmacists Association (APhA) cite problems in the flow of data between prescribers and pharmacies that make more work for pharmacists, and a study by the Center for Health Systems Change reports that physicians often bypass e-prescribing features in their electronic health records that could facilitate patient care.
Health plans and their PBMs play a key role in e-prescribing and experts say they need to improve the data they provide to prescribers and pharmacists through adjudicated pharmacy claims, which now affect medication lists and medication reconciliation.
On the other hand, positive changes are in the works, offering the promise of greater efficiency for both doctors and pharmacists, and the potential for cost controls for health plans.
Data
In its May 2011 report covering 2010, Surescripts says there were dramatic increases in the number of prescribing physicians and the volume of e-prescribing transactions. About 36 percent of office-based physicians were sending their scripts electronically at the end of 2010, up from 26 percent the previous year.
E-prescribing participation and transactions soar
Surescripts reports that the number of e-prescribers and the volume of e-prescribing transactions rose significantly in 2010.
Source: Surescripts
The number of new prescriptions and replies to renewal requests transmitted electronically increased 72 percent to 326 million in 2010. Walgreens says approximately 30 percent of its 700+ million prescriptions were processed electronically in 2010, up from 20 percent in 2009.
Key information that doctors need also grew: medication histories leapt 184 percent to 230 million, and pharmacy benefit information such as formularies rose 125 percent to 423 million.
E-prescribing is growing despite concerns about the functionality of these systems and the accuracy of the data that is flying around.
A report by the Center for Health Systems Change, based on interviews with physician practices, said two factors — cumbersome tools to import or display medication history or pharmacy benefit data, and limited usefulness of data by time-pressed doctors — undermine doctors' use of e-prescribing systems.
"E-prescribing has to help doctors do their job better and faster," says Joy Grossman, the report's lead researcher. "The features have to fit their work flow and that doesn't always occur."
Pharmacists have their own set of problems with e-prescribing. "It [e-prescribing] is increasing efficiency somewhat but not to the degree that everyone wants," says James Owen, PharmD, senior director of professional practice at the APhA.
He explains: "E-prescribing may be perceived to be a closed system with the prescription sent by a physician fully populating a record on the pharmacy side, but in reality you have these disparate systems on either end with the clearinghouses moving information back and forth, so there can be problems with data handoffs and matching data fields."
The errors can be the wrong drug or the wrong patient, and that information from a doctor's office may have to be rekeyed into pharmacy systems, Owen says.
Much of the current e-prescribing data come from health plans and PBMs. "Formulary, pharmacy benefit, eligibility, and adjudicated claims data are important parts of e-prescribing and the system would benefit if more of these items were available on a real-time basis," says Grossman.
Activities such as medication reconciliation are now very difficult because of duplicate prescription data coming from the adjudicated claims and other records provided by health plans and PBMs.
Health plans and PBMs need to improve the quality and timeliness of their data. They may have a financial incentive to improve data quality. Expenditures to facilitate communication between providers and patients can qualify for the 80–85 percent medical loss ratio regulation — encouraging investment in health information technology such as e-prescribing.
Benefits to health plans
In many ways, e-prescribing reflects the function and data problems of an early generation of software.
"Better connectivity would eliminate some of the current data problems, and this is starting to happen," says the APhA's Owen. "Based on the work of the NCPDP [National Council for Prescription Drug Programs], national pharmacy organizations, and vendors, what we see today may not be the way information is structured and moved in the future. The prescription clearinghouses are moving into health information exchanges, developing the capability to handle electronic medical records, with much more complex data, and that may spill over to e-prescribing."
Owen adds, "There is movement toward a pharmacy EHR [electronic health record] that has dispensing capabilities for pharmacies. That will expand pharmacists' ability to provide medication therapy management services, and perform medication reconciliation."
Medicare bonuses and penalties for physician e-prescribing
CMS is using a carrot-and-stick approach to increase physician adoption of e-prescribing. An incentive in 2011 will give way to penalties in 2012 and beyond.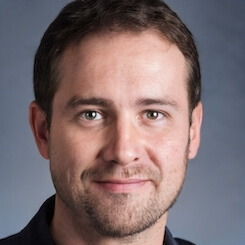 Paul Lendner ist ein praktizierender Experte im Bereich Gesundheit, Medizin und Fitness. Er schreibt bereits seit über 5 Jahren für das Managed Care Mag. Mit seinen Artikeln, die einen einzigartigen Expertenstatus nachweisen, liefert er unseren Lesern nicht nur Mehrwert, sondern auch Hilfestellung bei ihren Problemen.