A widely available but underused molecular genetic blood test has proved to be accurate over 98% of the time and costs less than $400
With the development of molecular diagnostics evolving at a rapid pace, it can be challenging for third-party payers to keep abreast of best practices in genetic testing and to develop smart genetic testing policies that help avoid unnecessary future costs. A case in point is testing for Fragile X syndrome, the most common inherited cause of cognitive disability in boys, according to the American College of Medical Genetics. Payers often do not authorize Fragile X testing on the grounds that it will not directly affect the medical management of the patient because the treatment for Fragile X is the same as treatment for individuals with other types of cognitive disabilities.
Covering this test, however, not only complies with the guidelines of medical professional organizations, but is also a cost-effective approach to diagnosing individuals with unexplained cognitive disabilities, according to the National Society of Genetic Counselors.
Fragile X syndrome is the most common inherited form of cognitive and developmental disabilities, affecting approximately 1 in 4,000 males and 1 in 8,000 females. It is caused by a single gene mutation on the X chromosome, of which males have one copy and females two.
A specific DNA sequence of the FMR1 (fragile X mental retardation) gene is repeated (expanded) over 200 times, causing moderate to severe cognitive disabilities that are apparent in childhood. Individuals with this large expansion (called a "full mutation") typically also have delayed speech, and may exhibit behaviors similar to those on the autism spectrum.
Approximately 5 percent of individuals with autism have Fragile X syndrome, making it the most common identifiable single-gene cause of autism, according to a 2008 study in Genetics in Medicine. Physical signs, such as an elongated face and large ears, are typical features often associated with having the full mutation, but these are variable and may not be noted until later in childhood, thus making clinical diagnosis very challenging.
A smaller expansion of the DNA sequence in the FMR1 gene is called a "premutation." Individuals with this genetic change typically have normal cognitive abilities, but are at risk for developing other health problems in adulthood including primary ovarian insufficiency in females and intention tremor and cerebellar ataxia in both genders, typically over age 50, according to Robert A. Saul, MD, of the University of Washington. Most importantly, women who carry a premutation are at risk of having children with a full mutation and its associated clinical problems.
Diagnosing mutations
A highly accurate molecular genetic blood test that analyzes DNA in the FMR1 gene was developed in 1991, replacing a more expensive, less specific cytogenetic (chromosome) test. The molecular test determines the size of the DNA expansion and other chemical characteristics of the mutation, which can affect the severity of the symptoms. The test is over 98 percent accurate, typically costs less than $400, and is widely available at clinical laboratories throughout the United States, according to Saul.
Pediatricians are usually the first providers to note the developmental delays that suggest the possibility of Fragile X syndrome. Clinical judgment must always be used in devising a diagnostic work-up for the cause of developmental/cognitive disorders.
The evaluation typically starts with a thorough clinical history, a multigenerational family history, careful examination for dysmorphic features that may be associated with a particular disorder, and a neurological examination.
Based on these findings, laboratory tests may be ordered to confirm a suspected diagnosis or to narrow possible causes. These can include a chromosome analysis, chromosome microarray (also known as comparative genomic hybridization), Fragile X testing, fluorescence in situ hybridization studies (FISH), biochemical testing for inborn errors of metabolism, and brain imaging studies such as MRI and CT.
Fragile X testing is considered a first tier assessment by medical professional organizations involved in the diagnosis and management of this condition.
Practice-based guidelines from the American College of Medical Genetics (ACMG) and guidelines from the American Academy of Pediatrics (AAP), National Society of Genetic Counselors (NSGC), and the American College of Obstetrics and Gynecology (ACOG) support FMR1 testing when unexplained cognitive or developmental disabilities, autism, or dysmorphic features associated with Fragile X syndrome are present — especially when there is a family history of Fragile X syndrome, undiagnosed cognitive or developmental disabilities in males or females, primary ovarian insufficiency, and/or tremor and ataxia in adults.
Reproductive medicine
Fragile X testing also plays a widely accepted role in reproductive medicine. Since as many as 1 in 75 females carry a premutation, ACMG, NSGC, and ACOG have all recommended that FMR1 testing be offered to women seeking reproductive care who have a family history of undiagnosed cognitive or developmental disabilities in either gender or a family history of Fragile X syndrome.
These groups and the American Society for Reproductive Medicine also recommend FMR1 testing for women who have reproductive or fertility problems and clinical evidence of ovarian insufficiency, especially if they have a family history of others affected with this condition.
Test first for Fragile X
In addition, FMR1 testing may be indicated in evaluating certain neurological conditions. ACMG and NSGC both recommend FMR1 testing for men and women who have late-onset intention tremor and cerebellar ataxia of unknown origin, especially if they have a family history of movement disorders, Fragile X syndrome, or undiagnosed cognitive or developmental disabilities.
Fragile X syndrome is the most common cause of inherited cognitive and developmental disabilities, so it makes medical sense to test for it early in the diagnostic process. If Fragile X testing is denied when ordered by a pediatrician, family practitioner, or medical geneticist as part of the initial work-up, the provider is likely to order more expensive tests that look for less common causes of cognitive disabilities, some of which may directly affect medical management.
Since the conditions associated with these tests are only infrequent causes of unexplained cognitive disability, the provider is likely to order many of them in the course of a full diagnostic evaluation. If all of these tests are negative, the provider is likely to return to the payer to appeal the denial of the Fragile X test (if this hasn't been done already) in an attempt to reach a diagnosis.
By authorizing the relatively inexpensive Fragile X testing in the initial workup, payers avoid the administrative burden of the appeal process and, if the Fragile X test is positive, will also avoid the substantial cumulative costs of tests for other less common causes of cognitive disability.
Alternatively, when a provider orders Fragile X testing to evaluate a young patient with developmental/cognitive delays and is notified by the payer that the test has been denied, he or she may then refer the patient to a pediatric neurologist.
The resulting subspecialty workup is likely to include an extensive battery of studies, including the FMR1 test, resulting in a much greater total cost that could have been avoided.
It is worth noting that a diagnosis of Fragile X syndrome in one individual may trigger testing of family members, but this, too, can result in overall cost savings. Women who carry an FMR1 premutation have as high as a 50 percent risk of giving birth to a child who will be affected by Fragile X syndrome.
They are also at risk for primary ovarian insufficiency, which has significant family planning implications. Identifying a premutation in males and females who develop tremor/ataxia later in life can guide the diagnostic work-up and reduce unnecessary additional testing.
Over time, emerging technologies are likely to change the evaluation of patients with unexplained cognitive disabilities. It is likely that in the next several years, whole genome sequencing will become a cost-effective method of identifying genetic causes of conditions associated with unexplained cognitive disability.
Such testing, however, would not detect the genetic abnormality that causes Fragile X syndrome. For the foreseeable future, therefore, the interests of patients, providers, and payers can be best addressed with a "smarter" genetic policy that establishes routine payer approval of the inexpensive and highly accurate FMR1 test.
For further reading
McConkie-Rosell A, Finucane B, Cronister A, Abrams L, Bennett RL, Pettersen BJ. Genetic counseling for Fragile X syndrome: updated recommendations of the national society of genetic counselors. J Genet Couns. 2005;14(4):249-270.
Sherman S, Pletcher BA, Driscoll DA. ACMG Practice Guidelines. Fragile X syndrome: diagnostic and carrier testing. Genet Med. 2005;7(8):584-587.
ACOG committee opinion. No. 338: Screening for Fragile X syndrome. Obstet Gynecol. 2006; 107(6):1483-1485.
American Society of Reproductive Medicine-Position Statement: Indications for Fragile X Mental Retardation-1 (FMR-1) Genetic Testing. 2008. Available at http://www.asrm.org/uploadedFiles/ASRM_Content/News_and_Publications/Practice_Guidelines/Position_Statements/indications_for_FragileX_Mental_Retardation-1%281%29.pdf. Accessed Aug. 26, 2011.
Schaefer GB,Mendelsohn NJ; Professional Practice and Guidelines Committee. Clinical genetics evaluation in identifying the etiology of autism spectrum disorders. Genetics in Medicine. 2008;10(4):301-305.
Moeschler JB, Shevell M. Clinical genetic evaluation of the child with mental retardation or developmental delays. Pediatrics. 2006;117:2304.
Saul RA, Tarleton JC (Updated June 16, 2011): FMR1-Related Disorders. In: GeneReviews at GeneTests: Medical Genetics Information Resource (database online). Copyright, University of Washington, Seattle. 1997-2011. Available at http://www.ncbi.nlm.nih.gov/
books/NBK1384/. Accessed Aug. 26, 2011.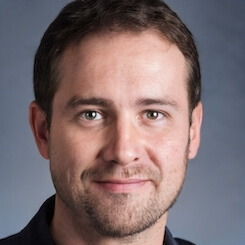 Paul Lendner ist ein praktizierender Experte im Bereich Gesundheit, Medizin und Fitness. Er schreibt bereits seit über 5 Jahren für das Managed Care Mag. Mit seinen Artikeln, die einen einzigartigen Expertenstatus nachweisen, liefert er unseren Lesern nicht nur Mehrwert, sondern auch Hilfestellung bei ihren Problemen.