Attempts to replace radiology benefit managers with a more doctor-friendly system show success
Proponents of clinical decision support (CDS) systems believe these tools are capable of putting utilization reviewers out of business. In the first skirmish in what could be a long war, physicians in Minnesota have developed a CDS system that is used at the point of care to choose the most appropriate imaging procedure. In so doing, these systems have replaced radiology benefit management (RBM).
The system in Minnesota has been so successful that it has helped to control the cost of high-tech diagnostic imaging (HTDI) while also allowing physician groups to cut staff. Previously, those staff members spent hours on the phone explaining the need for each HTDI request to a clinician or other staffer from an RBM.
So far, Minnesota may be the only state where CDS is widespread, but this success has helped to spawn the idea that perhaps CDS could replace utilization review (UR), known to some as the "mother may I" approach.
Physician time spent on RBMs, CDS
Using radiology benefit managers (RBMs), the physicians and staff members at the HealthPartners Medical Group in Minneapolis spent 308 hours ordering about 1,850 high-tech diagnostic imaging (HTDI) tests each month. Using clinical decision support (CDS) systems, these same physicians estimate that they spend about five hours per month.
Radiology benefit managers
Monthly imaging orders
1,850
Time spent on RBM call per order
10 minutes
Total time used for RBM authorization calls
308 hours
Computerized clinical decision support
Time spent on CDS per order
10 seconds
Total time used for CDS ordering
5 hours
Time saved per month
303 hours (about 2 FTEs)
Source: HealthPartners Medical Group and the Institute for Clinical Systems Improvement, Minneapolis, 2011.
To date, the market share for CDS systems in the United States is estimated to be in the low single digits, says John DeLong, vice president of clinical content and product management for Medicalis, a company in San Francisco that develops CDS systems for imaging.
But these tools probably will spread rapidly as the financial risk of delivering care shifts from health plans to accountable care organizations and to physicians who take on risk in bundled payment or other risk-sharing mechanisms, he adds. "We have seen providers flip in weeks — not months — from RBMs to CDS because then it's in their best interests to manage those costs closely."
Meaningful use rules
Steven Gerst, MD, vice president for medical affairs at MedCurrent, a company in Los Angeles that provides CDS systems to physicians and other providers, says that "CDS is much more cost effective than an RBM and will eventually replace RBMs due to the economics and workflow requirements of proposed meaningful use rules and accountable care organizations. Under the proposed meaningful use rules for Stage 2, 60 percent of all radiology orders, laboratory tests, and drug prescriptions will be required to be placed through an EMR's computerized physician order entry function."
Physicians who have used CDS systems say they are much more efficient than having to call a utilization reviewer, for many reasons. First, they help to promote informed decision making between patients and physicians.
Second, they allow physicians to gather much more data from each patient encounter that physicians can use to review their own performance in choosing imaging procedures.
Third, one group of physicians in Minnesota estimates that its CDS system produced the equivalent saving in time of two full-time support staff members.
Concern about imaging is well founded. In March, the Government Accountability Office reported that imaging services from 2000 through 2006 that were paid under the Medicare physician fee schedule more than doubled, to about $14 billion.
"Spending on advanced imaging services such as computerized tomography (CT) scans, magnetic resonance imaging (MRI), and nuclear medicine rose faster — 17 percent per year — than spending on less complex services, such as ultrasound or X-⁠ray," the GAO said in the report, Opportunities to Reduce Potential Duplication in Government Programs, Save Tax Dollars, and Enhance Revenue. "Although overall spending on imaging declined to $12.1 billion in 2007 — primarily due to a cap imposed on certain imaging fees by the Deficit Reduction Act of 2005 — utilization continued to increase. While much of this growth may be appropriate, several other trends — including a shift toward provision of imaging services in physicians' offices where there is less oversight, broader use of imaging by nonradiologists, and an almost eight-fold geographic variation in spending on in-office imaging in 2006 — raise concerns that imaging services may be overutilized."
Pat Courneya, MD, a senior medical director at HealthPartners, finds that the CDS system helps physicians advise patients about which imaging scan to use, or whether no imaging might be appropriate.
Patient empowerment benefits
"It makes it easier for me to explain to the patient that he or she doesn't need a scan, but I can point to the symptoms the patient should look for that would trigger the need for a scan. The patient then leaves confident about the decision and better equipped to know what to do if there are changes."
CDS has increased physician and staff productivity so much when compared with traditional UR systems that the 2,300 physicians at HealthPartners Medical Group in Minnesota estimate that they saved two full-time-equivalent employees per year after introducing a CDS system five years ago, Courneya says.
As Courneya explains, physicians believed that if they had better information at the point of care, they could do a more efficient job of managing decision making for HTDI, and that turned out to be true. In fact, in 2007, the physicians in Minnesota were facing a requirement imposed by the state legislature to use a prior-authorization system before they could order any high technology imaging procedure for a patient covered by a state-supported health plan, such as a patient on Medicaid or a state employee.
"As we were gearing up to use prior authorization, some of the small medical groups went back to the payers and suggested we develop a more collaborative approach to prior authorization," says John Butler, MD, an internist at HealthPartners Medical Group. An expert in the use of clinical informatics, Butler has a strong interest in promoting electronic systems to improve health care delivery.
"They said we had to use RBMs," says Butler. "But they also said that if we could show that by using our own decision support systems, we could reduce costs and get the same level of clinical care, then they would consider CDS. We had already invested millions in our EMRs and believed we could use them along with a decision support system."
Guidelines used
Butler and other physicians began entering the guidelines from the American College of Radiology (ACR) into the HealthPartners computer system. "We pored through all of the ACR content and devised questions for physicians to use at the point of care and then attached this rudimentary system to the ordering process," Butler says. "At the time, there were about 1,100 or 1,200 indications that we built into our system for the top 90 percent of most frequently ordered HTDI tests. Once we built the system, we shared it with physicians at Fairview Health Services and Allina Hospitals & Clinics and some of the other large medical groups here in Minnesota."
Seeing the advantages of making decision support available at the point of care, RBMs are becoming more efficient as well. That's the experience of Hany Abdelaal, DO, chief medical officer of Elderplan, a managed care plan in New York City that serves 20,000 elderly patients in Brooklyn under Medicare Advantage and Medicaid. In 2009, Elderplan contracted with Care to Care, an RBM in New York, to manage Elderplan's utilization of diagnostic imaging.
"At first, I was hesitant and worried because of what you hear about RBMs and how all they do is deny, deny, and deny to produce savings," Abdelaal says. "But that's not their philosophy. We have had 10 to 15 appeals in the past two years and with 20,000 plan members, that means the total is less than 1 percent. But we have seen a reduction in costs and utilization in those two years."
Specialist on call
Michael Komarow, MD, the chief medical officer at Care to Care, believes RBMs should serve as a resource for referring physicians. If they do, they will minimize what has been an adversarial relationship in the past.
"Radiology is so dynamic that it's insane to believe that every physician has kept up with the latest device or imaging sequence, and there's a tendency on the part of physicians to be a little oversold on the capabilities of imaging," he says. "Therefore RBMs have a chance to educate physicians, and patients to a lesser extent, as to what a study is capable of giving them and whether it fits a particular clinical situation. In our company, we always have a radiologist or an imaging specialist on call.
"I'm all for decision support tools," Komarow adds. "Anything that helps physicians reach the right conclusions should be encouraged. But CDS systems are too easy to bypass or ignore. It's easy enough to game any system if all you want is to get an approval."
Brandon Cady, the president and CEO of American Imaging Management (AIM), an RBM in Deerfield, Ill., agrees that the role of RBMs is to have educational discussions with referring physicians.
"What we do is support physicians in the application of a set of clinical guidelines developed by their own specialty societies," he says. "If a scan is not the most appropriate study, our role is to help physicians understand why it's not appropriate. And when we have that discussion, it's collegial about what might be a better alternative. That type of individual patient consideration is not possible with a CDS system that doesn't allow the opportunity for a peer-to-peer discussion.
Entire population
"One of the key advantages of our approach is that our decision support and order intervention model is applied across an entire patient population in the range of 1 million to 2 million covered lives in a state or region," Cady explains. "And it's applied consistently across the entire population. One of the challenges of CDS systems is that those systems are being used only in certain pockets and so they are implemented only within the four walls of a provider's office."
Another way that AIM is making its offerings easier on referring physicians is by allowing doctors to make requests online via a Web portal.
"Sixty percent of the 20,000 requests we get per day come to AIM via our self-service Web portal," Cady says. "And since 70 to 75 percent of all requests are approved, most physicians do little more than put in the criteria and get an approval."
The cost factor will probably have the most significant effect on whether providers use CDS or RBMs in the future, says DeLong of Medicalis. "Right now, health plans are paying 20 cents to 40 cents per patient per month for RBM services," he says. "That's an enormous amount of money. And if the RBM does a great job, it holds the imaging costs steady over time but you're paying 20 cents to 40 cents PMPM over time. But when you introduce CDS, it holds the imaging costs steady without the monthly cost to the health plan."
Evidence-based tools
A recent literature review by Moran, a consulting company, of prior authorization as a method of controlling the use of imaging found no independent validation of the effectiveness of radiology benefit managers. Also, the research revealed that a prior-authorization program in Medicare would be unlikely to yield any budgetary savings, according to the Access to Medical Imaging Coalition (AMIC) in Washington, D.C. AMIC supports the use of clinical decision support systems, says Tim Trysla, the association's president.
"What we're trying to do is, at the point of diagnosis, to bring evidence-based tools to use and to make choosing an imaging procedure as physician-friendly as possible," he says. AMIC represents the American College of Cardiology, the American College of Radiology, some of the manufacturers of HTDI equipment, and some patient groups, such as the National Patient Advocate Foundation, he says.
"If you are a primary care physician who has 12 to 15 minutes with a patient, you have to order blood tests, lab tests, imaging, and everything else to find out what's wrong with your patient. Therefore, it's difficult for PCPs to know all the guidelines for all the different tests they need to order. They need tools at the point of order, such as CDS."
Patients often demand scans that will not help, says Pat Courneya, MD, a senior medical director at HealthPartners. "I pull up the decision support tool and I walk through the process with the patient."
Clinical decision support put to use in variety of clinical settings
Relations between payers and providers will be much less adversarial in the future, says Matthew Zubiller, vice president for decision management at McKesson Health Solutions, which supplies clinical decision support criteria and technology to hospitals and payers.
McKesson has developed CDS tools for specialty drugs, radiology, procedures, inpatient admissions, durable medical equipment, and home care, Zubiller says.
"The traditional benefit management arrangement tends to be fairly adversarial," he says. "The traffic cop approach is hugely expensive from an administrative point of view and it's not the way health care is going in the future."
About five years ago, McKesson started developing a diagnostics benefit management system for health plans because costs were rising quickly.
"At the time, we were trying to combine the pharmacy benefit and radiology benefit management approaches and apply that to the laboratory diagnostics," he says.
"But we learned that the RBM approach was so adversarial that it was essentially a broken model and that applying it to a new clinical area was not going to work.
"Rather than employ the traffic cop approach, we believed it would be much better to have payers and providers collaborating so they could make better decisions," he says. "That's when we started building our point of care decision support engine. The first one was for advanced diagnostics that connected labs, payers, and providers to select the right test at the right time for the right patient."
The engine, called Clear Coverage, is embedded in the ordering process in an application called Clear Orders.
"As providers take on more risk, they will need tools to do decision support. Right now, there's just too much data for physicians to capture without having some kind of decision support tool. That's the key to enabling them to answer the clinical questions and the financial questions as well."
---
Our most popular topics on Managedcaremag.com
---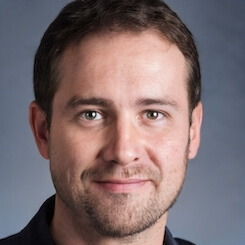 Paul Lendner ist ein praktizierender Experte im Bereich Gesundheit, Medizin und Fitness. Er schreibt bereits seit über 5 Jahren für das Managed Care Mag. Mit seinen Artikeln, die einen einzigartigen Expertenstatus nachweisen, liefert er unseren Lesern nicht nur Mehrwert, sondern auch Hilfestellung bei ihren Problemen.