Provenge is just one example of an expensive biotechnology drug whose survival analyses leave much to be desired
When Dendreon won a landmark FDA approval for the pioneering therapeutic cancer vaccine Provenge last year, the company managed to stun some longtime industry observers with the price: $93,000 for a full course of treatment.
In the months since that approval, several new oncology drugs have hit the market that easily topped that amount. The new blood cancer drug Adcetris from Seattle Genetics, widely hailed as a major advance in care, is offered at $4,500 a vial — about $103,000 for the full course. Then Yervoy arrived, boasting some jaw-dropping efficacy data for skin cancer, and topped them all at $120,000. Each of them won warm endorsements from the FDA as significant breakthroughs in the standard of patient care. Patients could expect to live longer, fighting lethal ailments that had long stymied medical science. A new generation of targeted therapies would be able to do even better in the years to come.
Those price levels triggered some heady math for Wall Street analysts who cover these companies. Provenge, many believed, would easily break the billion-dollar blockbuster mark as prostate cancer victims sought to extend their lives — a median average of four months in this case. But a funny thing happened on the way to the cancer drug market. Sales of the treatment — which uses a patient's own cells to stimulate an immune response to fight the cancer — failed to live up to the company's initial projections. Some 500 workers had to be laid off as Dendreon pulled back from its revenue forecasts, warning that problems with the timeliness of payments from private insurers and Medicare had hampered its launch.
The problem, said Dendreon CEO Mitch Gold, was "cost density." Some oncologists were reluctant to pay up front for a high-cost therapeutic that had to be delivered in just a few months. But as time goes on, the CEO assured everyone, payment doubts can be resolved as use of the therapy becomes routine and more physicians learn how to administer it.
Survival benefits
Doctors and pharmacy directors, though, appear to have much more than their own payments on their minds. A series of physician surveys followed the Provenge flap, and all found growing sensitivities to a complex web of concerns or even problems related to survival rates, cost for patients as well as payers, complexity of administration, and the troubling absence of a diagnostic test to identify patients most likely to respond. Unsatisfied by the FDA's approval standards, a significant number of doctors are applying their own analyses of survival benefits and cost sharing, while often facing the added barrier of gaining prior approval from insurers.
Higher standard
Pieced together, the objections are building a new and higher standard for adoption that promises to influence physicians' use of a whole new generation of expensive biotech drugs — with big considerations for health plans that are responsible for managing their use.
"When you have drugs costing six figures, it starts to influence how doctors prescribe," says Roy Moore, product manager for the physician and payer forum at Decision Resources, a consulting group.
Health policy analysts have also begun to assess the political implications of steep drug prices, noting that these new cancer therapies might soon begin to test Medicare's budget masters, who could look for indirect ways to limit the cost. And developers are paying keen attention, savvy that the future success of a drug will be determined by exacting standards laid out by payers in the United States, along with the need to satisfactorily answer questions raised by specialists and patients.
At a time when plans commonly impose a 20–35 percent coinsurance payment for therapeutics, many physicians are clearly reluctant to prescribe Provenge, with an out-of-pocket tab that can exceed $30,000, particularly when that typically buys just a few more months of life for a patient.
Looking for answers to the unexpected shortfall in sales, analysts at Robert W. Baird asked ICI OncoReports to survey 95 oncologists and found that not only had the payment concern chilled providers, but doctors confirmed they were shifting to Zytiga, the new cancer drug from Johnson & Johnson that costs $5,000 a month for a median average of eight months' treatment — and which had seen off-label use swell to 22 percent of all prescriptions — eating into demand for Provenge.
"While [Dendreon]) management has chalked up the soft launch to payment challenges, we believe the demand side may be just as important," wrote Baird analyst Christopher J. Raymond. "Of the 67 percent of total responders who did not have access to Provenge at the time of the survey, just 50 percent indicate they will prescribe Provenge once it becomes available. Perhaps equally disconcerting is the downward trend we've seen in the percentage of patients identified as possible Provenge candidates. This number has steadily declined since the Provenge launch — now 24 percent, down from 37 percent a year ago — reinforcing, in our view, some suspicions that docs are finding it difficult to identify Provenge candidates."
That patient identification concern highlighted the absence of a diagnostic test that could be used to narrow down the patient population to a group most likely to benefit from the drug. Without a diagnostic test, the chance of providing a costly drug to someone who won't benefit grows — an expensive gamble.
"Cost is definitely a consideration," one oncologist posted on Sermo, a social networking site for physicians, which polled specialists on the drug. "And the benefit does not seem to be enough. I have not yet used this drug."
Many of the doctors in the Sermo survey felt there should be a defensible link between price and benefit. One third of the docs who responded to Sermo's query concluded that considering the cost of Provenge, it drug should reliably deliver an added year for dying patients. Close to 7 in 10 concluded that seven months of added survival time was needed. And well over half felt that Provenge's four-month median benefit would warrant a price of only about $30,000.
Copayments were also a major concern, with 68 percent of the surveyed physicians saying patient cost would persuade them to steer clear of the drug.
A mighty dilemma
Without an institution like the United Kingdom's National Institute for Health and Clinical Excellence (NICE) to run the math on costs and benefits, says Lowell Schnipper, MD, a Harvard professor and chair of the American Society of Clinical Oncology's Cost of Cancer Care Task Force, oncologists get to do it every day, one-on-one, with their patients.
"It's a mighty dilemma," says Schnipper. With some of these new cancer treatments, it can be hard to identify which patients are most likely to benefit. "What's more, the treatment itself — with some exceptions — does not represent a triple or a home run, but a bunt single. A desperate patient will take a bunt single, because he can get on base with an opportunity to advance. But from a societal point of view, there are shortcomings you may have to face."
When ASCO conducted its own survey a few years ago, a solid majority of specialists felt it was appropriate to discuss costs and insurance coverage and how that balances with prospective survival, says Schnipper. As new and ever more expensive treatments have come into use, that issue has continued to swell in significance. "A growing number of people in this field are recognizing it as a variable," he says.
"It is getting more complex and the science of cancer medicine is light years ahead of our socioeconomic abilities to deal with what's coming out," he adds. It's also getting more complicated at a time when many small oncology practices are feeling the pinch on payments as they struggle to meet exacting demands on prior approvals for drugs like Provenge.
Another factor: Insurers can erect tough prior-approval rules for drugs like Provenge.
Sampling the opinions of 20 medical and pharmacy directors last August, Reimbursement Intelligence, a consulting group, concluded that many had erected a barrier of strict utilization policies for Provenge.
Checking in with a slate of payers that included pharmacy benefit managers at prominent groups such as Express Scripts and Anthem Blue Cross, Rhonda Greenapple, who heads Reimbursement Intelligence, discovered that while most requests are ultimately approved, the benefit managers are using a variety of strategies to keep tight rein on prescription approvals — steering clear of off-label uses, for example. The payers also noted that the $93,000 drug price doesn't accurately reflect the true cost of the therapy. Adding infusion costs pushes the price above $100,000, which has helped to heighten sensitivities to its use.
Cigna and some other insurers have been quick to limit Provenge to a carefully defined group of patients, adds Greenapple. Working with the ECOG (Eastern Cooperative Oncology Group) performance status review for patients, the Cigna joined other plans in specifically requiring that doctors make certain their patient's cancer hasn't already progressed beyond the point where they could reasonably be expected to benefit from the drug.
For insurers, the attitude is simple, says Greenapple: "We're going to make sure you really need this."
For many doctors already pondering the high out-of-pocket expense faced by their prospective Provenge patients, their inability to define patient populations, and what is widely considered a rather meager increase in survival rates, payer policies created one more obstacle.
But compare the Provenge experience with the way the newly approved melanoma drug Yervoy was received by providers and payers, Greenapple adds.
"It was the total opposite: Very expensive, with a high unmet need, good data," says the analyst. "There had been controversy about the Provenge data, which was not as compelling. Providers were thinking about it." They were also thinking about the patient's cost.
Price not justified?
Most of the MCOs contacted by Decision Resources last summer — including 7 out of 10 big commercial plans — had opted to cover Provenge. But that still left 30 percent of these companies with no plan to cover the treatment, the holdouts saying the price simply wasn't justified by the increase in median survival. Decision Resources concluded that more than half of the MCO pharmacy directors it surveyed indicated that their plan assessed a 20 percent to 35 percent coinsurance charge for the treatment, as high as $32,550.
"Surveyed clinicians commonly cite high copayments as a key factor limiting their use of Provenge," says the consulting group. And that made Zytiga — as well as the experimental Prostvac — more attractive to the clinicians.
Drugmakers haven't ignored the trend. Pfizer's Xalkori, for example, is very carefully targeted at patients with a gene mutation shared by only 5 percent of lung cancer patients. And Roche and other big cancer drug developers have invested billions designing new diagnostic tests to identify patients, which will help overcome one concern that has afflicted Provenge.
Copayment assistance plan
Sensitive to the concerns about patient costs, Pfizer rolled out a copayment assistance plan for patients when it won approval for Xalkori (crizotinib), a lung cancer drug that costs $115,000 for a full year of treatment. The complete tab is hard to estimate, as in one trial, 60 percent of all patients were alive two years after therapy began — versus 9 percent in historical control groups for the disease. Pfizer immediately offered to cover any copayment over $100, removing at least one of the cost considerations for physicians considering which drug to use for a patient.
"Genentech also launched a fairly robust program to enable patients to get drugs at a discount or no charge" if they meet certain criteria, notes Schnipper. "We are well aware and quite upset that medical costs are one of the primary reasons for personal bankruptcy in this country."
But for the drugmakers who counter objections to patients' out-of-pocket expenses with assistance programs, Moore sees a quick backlash growing as pharmacy benefit managers outline step therapy guidelines that require providers to start with another drug.
Medicare as well as the FDA are proscribed by law from taking cost into consideration in their regulatory work. But high-cost drugs could change that in some subtle but significant ways, says Ipsita Smolinski, a policy maven at Capitol Street who wouldn't be surprised to see some indirect strategies coming into play as the deficit soars.
Investors were scared
"Medicare can't say this price is too high," she notes, "but when they see something egregious, they can call for a national coverage decision." And while nothing was done to restrict Provenge's use during its national coverage review, "for that one year, investors were scared out of their mind."
Legislators might not enter this debate, says Smolinski. "Members of Congress are not going to play doctor and say, 'This is where a drug should be covered.'"
One point that everyone can agree on is that the demand for new cancer drugs will grow. Lancet Oncology recently noted that 12 million people are diagnosed with cancer globally every year, with treatment costs running $286 billion two years ago. By 2030, as populations age, 27 million people are expected to have cancer.
That's the kind of market few drug developers can ignore. Looking over development activity in Boston, one of the biggest R&D hubs on the planet, the trade association MassBio found last fall that 40 percent of the experimental treatments in the pipeline were for cancer. And more than a few hope to compete in the next-generation wave of six-figure therapies.
More than half of the MCO pharmacy directors surveyed indicated that their plan assessed a 20–35% coinsurance charge for treatment with Provenge, up to $32,550.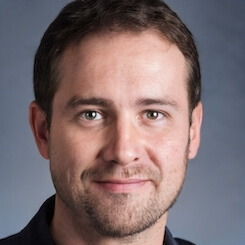 Paul Lendner ist ein praktizierender Experte im Bereich Gesundheit, Medizin und Fitness. Er schreibt bereits seit über 5 Jahren für das Managed Care Mag. Mit seinen Artikeln, die einen einzigartigen Expertenstatus nachweisen, liefert er unseren Lesern nicht nur Mehrwert, sondern auch Hilfestellung bei ihren Problemen.