When Donald M. Berwick, MD, CEO of the Institute for Healthcare Improvement (and recently the director of the Centers for Medicare & Medicaid Services), calls something a game-changer, notice must be paid. Newspapers across the country report it and online discussions cite articles in prestigious medical periodicals such as the New England Journal of Medicine(http://sn.im/nemj-brody) and the Journal of the American Medical Association (http://sn.im/jama-cassel) that touch on the subject.
And that subject is Choosing Wisely, an effort spearheaded by the American Board of Internal Medicine, in partnership with Consumer Reports, in which nine physician specialty associations each cite five procedures that their members should do less often — if at all. (See "Who Belongs," a list of the associations.)
Berwick likes Choosing Wisely because "The advice comes not from payers or politicos, but from pedigreed physician groups," he writes in a blog on the Huffington Post. "The specialty societies are not guessing; their lists of procedures contain copious scientific citations supporting the claims of overuse. Their advice earns further trust because, in many cases, by suggesting that physicians and patients think twice before using certain tests and treatments, the specialty societies are speaking against their own economic self-interest, which in fee-for-service payment attaches income to volume."
Challenge
The effort started as a challenge from Harold Brody, MD, PhD, of the Institute for Medical Humanities in the 2010 NEJM article cited above. "I would propose that each specialty society commit itself immediately to appointing a blue-ribbon study panel to report, as soon as possible, that specialty's 'Top Five' list…. The Top Five list would consist of five diagnostic tests or treatments that are very commonly ordered by members of that specialty, that are among the most expensive services provided, and that have been shown by the available evidence not to provide any meaningful benefit to at least some major categories of patients for whom they are commonly ordered."
Most of the procedures outlined by the physician associations (see http://snipurl.com/choosewise1) have long been on the radar screens of health insurers and, in fact, have been subject to prior authorization review, so the reaction from the managed care industry is somewhat muted.
The medical societies have "taken that first careful, thoughtful step forward to say that overuse is a concern," says Alan Rosenberg, MD, vice president for medical policy, technology assessment, and credentialing at WellPoint. "It does cause harm. It does cause problems with affordability. They should feel proud that they have gone on that path. Physicians can control overuse of these services."
He cites a study conducted by WellPoint's outcome research subsidiary, HealthCore, which followed members in WellPoint-affiliated health plans in 2005 that showed that about $1.8 million could have been saved if half of the members who received MRIs during the first six weeks of reporting back pain had avoided it. (See "Millions Lost for Unnecessary Back Treatments," below.)
Millions lost for back treatments
Expensive surgery and unnecessary imaging tests are performed on patients with low back pain when watchful waiting would have sufficed, according to a study by WellPoint. The insurer tracked about 172,000 beneficiaries with low back pain between January and December 2005 and found that more than 35,000 had unnecessary imaging tests and almost 1,000 underwent inappropriate surgery.
"As Americans, we spend roughly as much on back problems as we do for cancer or diabetes with very little change in overall result," says Sam Nussbaum, MD, WellPoint's CMO. "In some cases, invasive measures are necessary, but in most, they are not. Most people will get better without having the risk, pain, and expense of surgery."
When it comes to back pain, the magic number is six weeks. That is how long it should take for the pain to go away on its own, according to the National Committee for Quality Assurance.
Another WellPoint subsidiary, AIM Specialty Health, now has prior authorization that asks physicians to confirm that patients have been experiencing back pain for that time span before ordering an MRI. "We also already have guidelines for the American Society of Nephrology's recognition that its members should not administer erythropoiesis-stimulating agents to chronic kidney disease patients with hemoglobin levels greater than or equal to 10 g/dL without symptoms of anemia," Rosenberg says. "We already have guidelines and prior authorizations around many of these subjects."
Doing what's right
What Choosing Wisely does is implement evidence-based medicine.
There's still a long way to go, though, and Rosenberg would like to see more detail about some items. For instance, the American Society of Clinical Oncology says: Don't use white cell stimulating factors for primary prevention of febrile neutropenia for patients with less than 20 percent risk for this complication.
Rosenberg considers that a bit vague. "Additional detail regarding this recommendation, particularly about which chemotherapeutic regimens have less than a 20 percent risk for this complication, would be helpful."
Daniel B. Wolfson, chief operating officer of the American Board of Internal Medicine Foundation, says that clinician executives often ask: Is that test necessary? "I would think this is exactly what a health plan wants to have its physicians think before ordering a test and initiating a treatment," says Wolfson. "If there's less inappropriate care being delivered and the result of that is less harm and less waste of resources, their subscribers and the health plans will be beneficiaries of this campaign."
Before joining ABIM, Wolfson spent 27 years working for group-model health plans who "form relationships with their physicians, and their physicians were partners in what they were doing." He hopes that "the patients and physicians" share in financial benefits that insurers may accrue if utilization costs slow or drop and that will lead to improved outcomes.
Engaging patients
Susan Pisano, vice president for communications at America's Health Insurance Plans, says that Choosing Wisely "really recognizes how far we've come as a health care system in thinking that engaging patients is critical to the success of their own health and health care. Over the past 40 years, we've gone from a system where you come in, somebody tells you to do something, you say yes ma'am, or yes sir, you turn, and you walk out."
That's where Consumer Reports comes in, says Wolfson, creating easily understood translations of the lists that will include low-literacy and Spanish language versions. "That was the right messenger," he says. Indeed, Consumer Reports has jumped into the conversation with gusto. It's February story that 44 percent of healthy adults get unneeded heart screenings generated some headlines of its own. (See http://snipurl.com/44percent.)
In addition, the ABIM plans to unveil a partnership with a major medical university to provide Web-based educational materials for physicians. They will focus on how doctors should explain the pitfalls of unnecessary care. "This is all about creating conversations between physicians and patients about what's necessary and what's not."
He cites an article in the Jan. 11, 2012 edition of the Journal of the American Medical Association that says, "Cost should not be marginalized as a peripheral aspect of patients' requests for ineffective interventions. In a society that rations even beneficial care by failing to provide universal access, provision of nonbeneficial interventions is unacceptable. Although professional integrity alone provides sufficient justification for physicians to refuse such requests, responsible stewardship of resources also requires that physicians refuse such requests." (See "How Physicians Might Deny Requests for Unnecessary Care.")
"We're talking about care that is unnecessary, inappropriate, wasteful, and sometimes potentially harmful," says Wolfson. "That is quite important."
Physician/patient dynamic
Pisano appreciates Choosing Wisely because it isn't about coverage, or pre-authorization programs. "These [five services proffered by the physician groups] aren't the problem per se," says Pisano. "It's really the use of these services, inappropriately, for certain conditions and populations. The focus is more on what may happen between the physician and the patient in terms of making decisions."
Health insurers these days are more into the carrot than the stick, more interested in rewarding quality because that is where they know they can have the greater effect, she says. There are many more tools today to allow health plans to recognize and reward good quality. "In the past, we didn't have the decision support tools that are available today."
That said, there is still concern about overutilization. "High-tech imaging has been a focus," says Pisano. "It's clearly been a problem."
Rosenberg and Wolfson differ whether Choosing Wisely might cut back on costs associated with defensive medicine. "From a practicing physician perspective," Rosenberg says, "these may help support them in a public way. There is enhancement of their decisions when the major specialty societies are saying that some procedures are usually unnecessary."
Wolfson says it's an open question. "I don't think that [the top five lists] are any more powerful than guidelines are, and guidelines have had mixed results concerning defensive medicine."
Pisano declines to guess what effect Choosing Wisely may have on defensive medicine, although engaging patients about why a certain treatment might or might not be best for him "fosters a good environment."
"It's not to say that treatment A or treatment B or treatment C wouldn't ever be used, because clearly there are situations where these treatments are indicated," says Pisano.
Wiggle room
The recommendations are not absolutes, Wolfson agrees. "For instance, colonoscopy. You don't do it more than every 10 years unless there's a marker. One of the markers is if you've got a polyp, you should receive a colonoscopy every five years. So I have to know that if a patient has that marker, every five years is appropriate."
Choosing Wisely encourages respectful relationships among stakeholders; in fact, that is the only way it can work, he concludes. "It accomplishes thoughtful conversations among physicians, among patients," says Wolfson, "and not the hysteria we've seen when there was HMO bashing and hysteria about health care reform."
For further reading
Brett AS, McCullough LB. Addressing requests by patients for nonbeneficial interventions. JAMA. 2012;307(2):149–150.
Brody H. Medicine's ethical responsibility for health care reform: the top five list. N Engl J Med. 2010;362(4):283–285.
Campbell EG, Regan S, Gruen RL, et al. Professionalism in medicine: results of a national survey of physicians. Ann Intern Med. 2007;147(11):795–802.
Cassel CK, Guest, JA. Choosing wisely: helping physicians and patients make smart decisions about their care. JAMA. 2012;307(17):1801–1802.
44 percent of healthy adults getting unneeded heart screenings. ConsumerReports.org Web site. http://pressroom.consumerreports.org/pressroom/2011/02/my-entry.html. Posted Feb. 3, 2011. Accessed May 2, 2012.
---
What a waste
The Economist magazine famously pointed out last year that "America has a talent for wasting money on health care." (See http://sn.im/hc-waste.) The magazine lists some of the "ingenious" ways this happens. "A patient may see many skilled specialists, none of whom co-ordinate with one another. Payment systems are unfathomably complex and highly variable." And, of course, "Doctors order duplicative or unnecessary tests." The Choosing Wisely program hopes to address this.
Who belongs
The nine clinician societies participating in Choosing Wisely represent about 374,000 doctors — both specialists and primary care physicians. Here are the charter members, which introduced a "top five" list of procedures they should think twice about performing because they do not benefit patients.
American Academy of Allergy, Asthma & Immunology
American Academy of Family Physicians
American College of Cardiology
American College of Physicians
American College of Radiology
American Gastroenterological Association
American Society of Clinical Oncology
American Society of Nephrology
American Society of Nuclear Cardiology
These eight other societies plan to join the effort and announce their lists in the fall.
American Academy of Hospice and Palliative Medicine
American Academy of Otolaryngology — Head and Neck Surgery
American College of Rheumatology
American Geriatrics Society
American Society for Clinical Pathology
American Society of Echocardiography
Society of Hospital Medicine
Society of Nuclear Medicine
How physicians might deny requests for unneeded care
When physicians and patients lack rapport, care suffers. "..[P]atient-physician relationships flourish in an atmosphere of trust and goodwill, and physicians rightly worry that disagreement will threaten those relationships," states "Addressing Requests by Patients for Nonbeneficial Interventions," a study in the Jan. 11, 2012 issue of the Journal of the American Medical Association (http://sn.im/not-beneficial). The study adds that a "physician's obligation is to promote coherent deliberation and not simply to dispense whatever the patient wants."
Here are some examples from the study:
Consider an insured man with new-onset low back pain and no findings suggesting a serious disorder. He requests a magnetic resonance imaging (MRI) scan "to see what's going on." The physician should explain that an MRI will not change initial management and that standards of care do not endorse MRI for the patient's problem. Suppose the patient counters that he wants to get his money's worth for his insurance premiums. The physician should reply that medical professionals must utilize health care resources responsibly and that the insured patient's health care costs ultimately affect other patients. What if the patient offers to pay out of pocket? Even then, the physician should not order the scan: ordering it reinforces a habit of bypassing deliberative clinical reasoning and the mistaken idea that costs are irrelevant.
Even the delicate matter of end-of-life care should not be a reason to give care that is not beneficial or even potentially harmful, the study states.
As another example, consider a request to provide intensive care near the end of life to a patient with widely metastatic, incurable cancer and multisystem failure. Because this intervention confers no benefit from the medical perspective and advances no rational goal of medicine, it is inconsistent with professional integrity and disrespects patient autonomy, properly understood. Responsible stewardship of resources is an additional reinforcing argument, as in the previous cases. Defining medical benefit in end-of-life care is difficult, and guidelines and procedures are necessary to ensure that physicians do not usurp patients' legitimate interests. Nevertheless, the physician's professional obligation in such cases is to discuss why treatment is inappropriate and to recommend against it.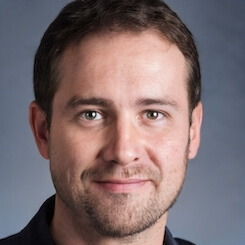 Paul Lendner ist ein praktizierender Experte im Bereich Gesundheit, Medizin und Fitness. Er schreibt bereits seit über 5 Jahren für das Managed Care Mag. Mit seinen Artikeln, die einen einzigartigen Expertenstatus nachweisen, liefert er unseren Lesern nicht nur Mehrwert, sondern auch Hilfestellung bei ihren Problemen.