Clinical trial data from the lorcaserin submission suggest modest weight loss over a short period
It is obvious to anyone walking in any public area of the United States that we have a major problem with obesity. Data from the National Health and Nutrition Examination Survey (NHANES) show that 36 percent of adults and 17 percent of children — over 90 million Americans — were obese in 2010.
Adults are obese if they have a body mass index of greater than 30. Obesity in children is a BMI greater than or equal to the age- and sex-specific 95th percentiles of the 2000 CDC growth charts.
Obesity causes or is associated with a myriad of diseases. This has led to both medical and nonmedical approaches to this growing problem, including Mayor Michael Bloomberg's recent proposal to legislate the size of sugary beverages in New York City.
Arena Pharmaceuticals gained FDA approval for a new drug, lorcaserin (brand name Belviq), a selective serotonin agonist believed to decrease food consumption and promote satiety by selectively activating the 5-HT2C receptors in the hypothalamus. As a matter of record, there are also 2A and 2B receptors that have been targets of drug studies.
The FDA denied approval in October 2010 because the federal advisory committee was concerned about the safety of the drug. Tumors had been found in rats.
But further studies were submitted that led to its approval last June. The FDA has granted a rather complex indication that reads: Belviq is "… indicated as an adjunct to a reduced-calorie diet and increased physical activity for chronic weight management in adults with an initial body mass index of 30 kg/m2 or greater or 27 kg/m2 or greater in the presence of at least one weight-related comorbid condition (e.g., hypertension, dyslipidemia, type 2 diabetes)."
For example, a five-foot-six person who weighs 167 pounds has a BMI of 27. He has a BMI of 30 if he weighs 186 pounds.
The FDA goes on to list "limitations of use" stating "the safety and efficacy of co-administration with other products for weight loss have not been established" and "the effect of Belviq on cardiovascular morbidity and mortality has not been established."
The dose of lorcaserin is 10 mg twice daily, with or without food. The FDA says that the drug should be discontinued if 5 percent of the person's weight has not been lost by week 12.
Clinical trials
Lorcaserin was studied in three double-blind placebo-controlled clinical trials of at least one year duration in 6,888 patients (3,437 additional patients on placebo) in patients ages 18–66. One trial included patients with type 2 diabetes. The primary efficacy endpoint was weight loss at one year and specifically included patients achieving greater than 5 percent and greater than 10 percent reductions in body weight and mean weight change. All patients received counseling on reducing calories and on exercise.
Results were statistically superior for lorcaserin for all endpoints. Studies 1 and 2 combined had a mean reduction of 5.8 kg in the lorcaserin group and 2.5 kg in the placebo group for a mean change of 3.3 kg — about seven pounds. Of patients in the active group, 47.1 percent were able to achieve a weight drop of 5 percent or more, compared with 22.6 percent in the placebo group. Of active group members, 24.4 percent achieved a 10 percent drop in weight, versus 8.7 percent in the placebo group.
Study 1, which enrolled 3,128 patients, followed patients for an additional year. During the second year, subjects taking the placebo continued to take the placebo. Patients in the lorcaserin group were split into two groups randomly. In double-blind fashion, one group was continued on lorcaserin; the other group was switched to placebo. This crossover allowed the investigators to determine the effectiveness of the lorcaserin during the second year and to measure the response of ceasing the lorcaserin in those who were originally on active drug.
The durability results in study 1 revealed that subjects who were randomized from active drug to placebo gained back much of the weight they had lost for a net two-year loss of only 1.2 kg (about three pounds), compared to those who were continuously on placebo.
Patients remaining on lorcaserin for two years also gained some weight back during the second year, but at the end of two years they had still lost a mean of 6 kg, compared to a loss of 2.6 kg for patients on placebo for two years, for a net loss of 3.4 kg (about seven pounds). Safety is obviously a big concern when a drug could be indicated for 70 million or more people.
The FDA warns in the package insert that lorcaserin is a serotonergic drug, part of a family of drugs that have been associated with potentially life-threatening serotonin syndrome and neuroleptic malignant syndrome when used in conjunction with selective serotonin-norepinephrine reuptake inhibitors(SNRIs), selective serotonin reuptake inhibitors (SSRIs), tricyclic antidepressants, bupropion, triptans, dietary supplements such as St. John's wort, tryptophan, lithium, tramadol, dextromethorphan, and antipsychotics.
Regurgitant cardiac valvular disease, primarily affecting the mitral and/or aortic valves, has been reported in patients taking serotonergic drugs (e.g., fenfluramine/phentermine — commonly referred to as fen/phen) with 5-HT2B receptor agonist activity, which is thought to be caused by activation of the 5-HT2B receptor on cardiac interstitial cells. At therapeutic concentrations obtained when patients are administered 10 mg twice daily, lorcaserin is more highly selective for 5-HT2C receptors compared with 5-HT2B receptors. During the trial, 2.4 percent of patients receiving lorcaserin and 2 percent of patients given placebo developed valvular regurgitation at one year. None was symptomatic.
Managed care implications
While obesity is a major public health and therefore managed care issue, the addition of Belviq is unlikely to result in dramatic improvements in overall health, considering that most patients gained much of the weight back with a net loss of about three pounds one year after stopping lorcaserin. Even for those who stayed on the medication for two full years, the net weight loss was only about seven pounds.
There were no data in the FDA submission on improvement of overall health of the patients in the various studies. It is unknown whether any of the patients resolved their diabetes, hypertension, or hyperlipidemia. It is also hard to conceive that the temporary weight loss for those not remaining on the drug is likely to lead to overall health gains. Although the daily cost has not been announced at the time of this writing, Arena CEO Jack Lief said on CNBC that "Belviq would cost about the same as a Starbucks venti latte in New York." That would place the cost of the drug at more than $100 per month.
Although lorcaserin is a step forward in the fight against obesity, it is, at best, a small step overall. With only about 50 percent of patients remaining on drug, and the limited weight loss, Tomorrow's Medicine is still waiting for a solution to this growing problem.
---
Our most popular topics on Managedcaremag.com
---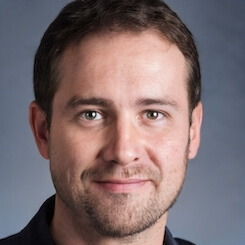 Paul Lendner ist ein praktizierender Experte im Bereich Gesundheit, Medizin und Fitness. Er schreibt bereits seit über 5 Jahren für das Managed Care Mag. Mit seinen Artikeln, die einen einzigartigen Expertenstatus nachweisen, liefert er unseren Lesern nicht nur Mehrwert, sondern auch Hilfestellung bei ihren Problemen.