As oral chemotherapy becomes more common, so does nonadherence. Cost is only one of the reasons.
In the mid-2000s, new pharmaceuticals and monitoring devices lay siege to what started to be described hopefully as a chronic condition rather than a death sentence. Many of the new treatments were oral medications.
The Journal of the National Comprehensive Cancer Network (http://tinyurl.com/Network-Cancer) in 2008 noted that "the past four years has seen an accelerating expansion of the development of oral anticancer drugs, including oral cytotoxic agents, small molecule inhibitors directed at cell surface receptors and other proteins, and other agents targeted at the tumor microenvironment."
The study adds, "Many current anticancer therapies are primarily cytostatic … and thus are optimally effective when given chronically, so both tumor cells and the tumor microenvironment are continually exposed. This mechanism of action virtually requires oral daily therapy."
37 percent nonadherent
But just because you give someone medication doesn't mean he's going to take it. The study "Adherence to Medication" in the Aug. 4, 2005 issue of the New England Journal of Medicine (http://tinyurl.com/Adherence-Study) states that "Adherence rates are typically higher among patients with acute conditions, as compared with those with chronic conditions; persistence among patients with chronic conditions is disappointingly low, dropping most dramatically after the first six months of therapy." (See "There's a Lack of Adherence for Everything.")
When Express Scripts issued its "2011 Drug Trend Report" in April (http://tinyurl.com/Express-Study), for the first time the PBM measured the nonadherence rate for oral cancer medications and found it to be 37 percent.
"Compliance with medications is an issue for even the most serious conditions," says Abbie Leibowitz, MD, the former chief medical officer at Aetna who is now the CMO at a consumer advocacy company called Health Advocate. "Even transplant recipients stop taking their antirejection meds, so imagine what can happen when you're taking an oral agent that is prone to make you nauseated. So the compliance and the cost issues are related. The plans will be paying for meds that will not be used. And the consequence could be illnesses that don't get treated as effectively, adding to cost in general."
That's troubling on a lot of levels, not least of which is that more than half of cancer drugs approved in 2011 are administered orally.
William J. Sullivan, MBA, president and principal consultant at Specialty Pharmacy Solutions, says that the biggest problem with oral chemotherapies is the patient's overall health through the grueling process. "The toxicity of the products is significant and presents some real clinical management issues."
He adds, "The role of the specialty pharmacy in managing these patients is actually somewhat limited. Oncologists want to be in charge of managing these patients, especially if they are coordinating treatment with radiology and surgery."
That might be changing. In 2009, OptumRx, UnitedHealthcare's in-house PBM, started managing oral oncology drugs. "Our data demonstrated inconsistent use in the field," says Lee N. Newcomer, MD, MBA, the insurer's senior vice president for oncology, women's health, and genetics. "Somebody would walk into Walgreens and get a cancer drug that the pharmacist probably had dispensed once a year."
United decided that approximately 5 million fully insured members would use the specialty pharmacy. Meanwhile, self-funded employers decided to use the pharmacy benefit as they always did because they felt that they didn't have everything in place to make the switch.
UnitedHealthcare compared the two. "In the specialty pharmacy program, patients took 50 percent more drugs then if they got the drug from their oncologist or their local pharmacist," says Newcomer. "Not surprisingly, we spent more money on drugs for those patients. But when we looked at the total medical costs of the two groups after one year, the patients in our specialty pharmacy had $19,000 a year less medical costs even though we spent about $5,000 more on their drugs. And a lot of that was because pharmaceuticals were managed better." (For more on this, see "Greater Adherence Leads to Lower Costs Down the Road.")
Patients were called about three times a month. "We know from tracking logs that we were actually spending about 32 minutes a month with them," says Newcomer.
Leaning more on specialty pharmacy than on oncologists to manage oral cancer medications is one approach, though many experts — including some we interviewed for this article — don't agree. (More on UnitedHealthcare's method later.) What everyone does agree with, though, is that the concern about adherence is here to stay. "About 200 oncology drugs will be released in the next three years," says Newcomer. "Roughly a quarter to a third will be oral."
Milayna Subar, MD, the national practice leader for the Oncology Therapeutic Resource Center at Express Scripts, says, "Oral chemotherapy is becoming more widely used in treating early stage or advanced cancer — there are now oral therapies approved for renal cell cancer, colorectal cancer, lung cancer, breast cancer, prostate cancer, multiple myeloma, and more. For these, the patient has to take responsibility. It doesn't always happen, and it is so important."
Express Scripts found that:
About 77 percent of specialty cancer drug costs are covered under the medical benefit, with just 23 percent covered under the pharmacy plan.
There are 900 cancer drugs in clinical development, the largest number of any drug category.
Between 23 and 74 percent of patients using any one of nine oral cancer drugs are at risk for a drug-drug interaction that could increase the toxicity of the cancer treatment or decrease its effectiveness.
The costs are daunting. The consulting company Milliman (http://tinyurl.com/Milliman-Study) notes what every health plan clinical executive knows: "Because of how benefit designs have evolved, intravenous/injected chemotherapy drugs are typically covered through medical benefits, while oral chemotherapy drugs are most often covered through pharmacy benefits." It adds that "pharmacy benefits can be more burdensome for patients as some designs require unlimited cost sharing, for example, 25 percent of the drug price with no cap on out-of-pocket expenses." (See also the article on Zaltrap's price and coinsurance levels.)
Nearly 25 states have initiatives to ease the burden on cancer patients who have the option and choose to take their drugs in pill form at home. A recent Washington Post article tells of a man named Robert Adler who was prescribed Revlimid and found, to his horror, that his out-of-pocket costs would be $42,000.
Other barriers
If stories like this are hitting the mainstream media, it means that parity between the cost of oral chemotherapy and traditional intravenous chemotherapy will be created, one way or another. Milliman found that any law requiring a level playing field for oral and IV drugs would cost the average health plan less than 50 cents per member per month — a tiny fraction of the average comprehensive medical cost of $300 per member per month. So the cost problem may not be that difficult to solve.
In addition, Sullivan says, "Most manufacturers of these drugs offer financial assistance programs to help patients afford therapy. Specialty pharmacies work with patients to navigate through these needs-based programs, but not everyone qualifies."
However, cost isn't the only barrier to adherence. The Journal of the National Comprehensive Cancer Network reports that "the assumption that all patients will prefer oral agents or that all patients are appropriate candidates for oral therapies is overly simplistic. . . . Although many patients may be eligible for oral chemotherapy, only a subset will both want to take oral agents and be considered appropriate candidates based on their ability to adhere to the regimen. One of the key factors in assessing candidacy for oral chemotherapy is adherence. Adherence can be a challenging commitment for many patients, and the decision to take oral chemotherapy must be based on a collaborative discussion between the patient and physician, with appropriate support from oncology staff."
For example, the study says that a patient taking capecitabine might exhibit symptoms of toxicity on a Friday, but won't consult his physician over the weekend. "If these patients continue on the same dosage, either because they do not recognize the incipient side effects or because they do not want to compromise the effectiveness of their chemotherapy, they may have a life-threatening level of toxicity by Monday."
The directions can be complicated. Here's another example for capecitabine taken from the study.
Take with water within 30 minutes of a meal.
If a dose is missed, do not take when remembered and do not take a double dose.
Stop taking capecitabine and contact the doctor if experiencing four or more bowel movements than usual per day, diarrhea at night, loss of appetite or large reduction in fluid intake, more than one vomiting episode in 24 hours, mouth sores, temperature greater than 100.5, or pain, redness, or swelling of hands or feet that prevents normal activity.
Did you get that? In clinical trials, adherence to any drug for any condition is often excellent. In the real world, though, "approximately 50 percent of patients taking [for example] statin drugs will discontinue taking the medication within six months," according to Journal of the National Comprehensive Cancer Network study.
Black hole
"Some regimens are more complex," Sullivan notes, "especially if there are co-therapies on different dosing schedules or even a drug holiday, which is a scheduled break in dosing of one drug to allow the co-therapy to work independently. That black hole requires the managing physician or specialty pharmacy to sit on the shoulder of the patient to ensure that he keeps to schedule. But as side-effects kick in, patients begin to be less compliant and that is where support is required."
Dawn Holcombe, MBA, a consultant who specializes in oncology care, says, "Managed care oncology management that focuses on oral oncology without understanding all these ramifications may be creating coverage decisions or benefit design that actually achieves the opposite of what the intention was. Patients who encounter adverse effects or develop symptoms because of injectables can lean on a physician or nurse to help get them through the difficult times." Not so with patients who take oral drugs outside the clinic.
"As a rule," says Newcomer, of UnitedHealthcare, "if you aren't getting in at least 80 percent of the planned dose, then you might as well not give it at all. Further, oral cancer agents "are very, very expensive, ranging from $3,000 to as high as $6,000 a month. Second, they are very toxic. There's this notion that they don't have side effects but they are every bit as toxic as those that are given intravenously. That has to be managed carefully, because if you don't get on top of the side effects quickly, then the patient will not be able to take the medicine and she will have lost her chance to respond. We'll also have wasted several thousand dollars as well."
Communication is key. "We make a lot of assumptions in medicine that once we write this prescription, patients are going to take it, and for a variety of reasons, they may not pick up the prescription. The physician will often not have a clue."
Meanwhile, the specialty pharmacy is open around the clock. "Sometimes it's hard to get hold of your oncologist in the evening," says Newcomer. "For instance, diarrhea is a very common side effect for some of these orals, and if you don't get on that right away, with the right medications and changing the dose properly, you can get into some pretty severe trouble."
Holcombe says that "Part of managing a cancer patient is dealing with the unexpected. This is why cancer practices have 24/7 accessibility for patients. Even small changes in temperature can signify important health issues related to the cancer treatment — and the cancer physician needs to know when these happen."
Even accessibility might come with adherence issues. Say, says Newcomer, that the first episode of diarrhea is at 10 p.m. "Those kinds of calls don't get through as easily as some of the emergencies do. Or the patient may just be reluctant to bother the doctor. But because we're a national organization, they have 24/7 access to pharmacists who know the drugs. So they can help the patient figure out a strategy. That's the difference. It's access."
It is more paperwork for oncologists, and they have to approve the prescription. "So it's not part of an oncologist's normal workflow, and that's an inconvenience, there's no question about it. On the other hand, when I talk about those data, people say, OK, we've got a standard we've got to hit," says Newcomer.
Which makes the main issue quality. Newcomer argues that oncology has been somewhat of an unmeasured specialty for a long time.
Low copayment
UnitedHealthcare solves the cost impediment with a $50 copayment for oral cancer pharmaceuticals, whether they cost $3,000 or $6,000. "Costs drive the benefits programs," says Newcomer. "The plans that have high coinsurance for these drugs have cheaper premiums. A lot of folks in the United States have to buy a cheaper health plan because it's all they can afford. The plans can only have a cheap premium because they don't cover everything. So what's being lost in that debate about bad coverage for orals is the fact that it raises the cost."
Holcombe says, "The ramifications for payers can be widespread and complex — from paying for a dispensed drug that isn't used to paying for care resulting from patients who opted not to be treated as the MD felt appropriate. Oral oncology is not as simple as taking a pill and magically having to do nothing else."
For further reading
Express Scripts. 2011 drug trend report. Jan. 25, 2012. http://tinyurl.com/Express-Study. Accessed Nov. 17, 2012.
Holcombe D, Force W, et al. Impact on health plan cancer Drug costs in different delivery models. Journal of Managed Care Medicine. 2012:15(4):69–80
Milliman. Parity for oral and intravenous/injected cancer drugs. April 2012. http://tinyurl.com/Milliman-Study. Accessed Nov. 4, 2012.
National Comprehensive Cancer Network. NCCN task force report: oral chemotherapy. Supplement to the Journal of the National Comprehensive Cancer Network. January 2008. http://tinyurl.com/Network-Cancer. Accessed Nov. 12, 2012.
Osterberg L, Blaschke T. Adherence to medication. NEJM. 2005;353(5):487–497. http://tinyurl.com/Adherence-Study (registration required). Accessed Nov. 14, 2012.
Tschida S, Aslam S, et al. Outcomes of a specialty pharmacy program for oral oncology medications. Am J Pharm Benefits. 2012; 4(4):165–174.
There's lack of adherence for everything
Approximately half of patients on hydroxymethylglutaryl–coenzyme A reductase inhibitor therapy will discontinue their medication within six months of starting the therapy," says the study "Adherence to Medication," which ran in the Aug. 4, 2005 issue of the New England Journal of Medicine.
Even clinical trials can't guarantee that a patient is going to take his medication. "The average rates of adherence in clinical trials can be remarkably high, owing to the attention study patients receive and to selection of the patients, yet even clinical trials report average adherence rates of only 43 to 78 percent among patients receiving treatment for chronic conditions," says the study.
Adherence rates refer to the percentage of the prescribed doses of the medication actually taken by the patient over a specified period. "Adherence" and "compliance" are sometimes used interchangeably, but adherence is preferred "because 'compliance' suggests that the patient is passively following the doctor's orders and that the treatment plan is not based on a therapeutic alliance or contract established between the patient and the physician," says the study. "Regardless of which word is preferred, it is clear that the full benefit of the many effective medications that are available will be achieved only if patients follow prescribed treatment regimens reasonably closely."
Sins of omission
Most deviations in how patients are supposed to take medication are omissions or delays in the timing of doses, and the ability of physicians "to recognize nonadherence is poor, and interventions to improve adherence have had mixed results."
For instance, a few years ago UnitedHealthcare extracted some compelling and disturbing information from its database that holds clinical and claim information for about 65,000 cancer patients. A significant number of those patients are women with breast cancer for whom the oncologist prescribed an anti-hormone or anti-estrogen medication. The women are supposed to take it for five years.
"About 30 percent of them didn't take the medications," says Lee N. Newcomer, MD, MBA, the insurer's senior vice president for oncology, women's health, and genetics. "They weren't picking up the prescription. The doctor had no idea that was occurring. We don't know why the women decided not to, but at least we can feed that information back to the doctor and let him have a discussion with that woman about why she was not taking that medication. The physician would be thinking, since I'm writing the prescription, my patient must be taking it. We're OK."
Greater adherence leads to lower costs down the road
Using specialty pharmacy to monitor oral cancer medications produced some dramatic results for UnitedHealthcare. The insurer compared patients using specialty pharmacy — they were mainly managed by specialty pharmacists — with a group obtaining its oral chemotherapies from retail pharmacists. These patients were mainly managed by oncologists.
"Specialty pharmacy programs were associated with 13 percent reductions in overall health care costs, largely driven by an over-40-percent reduction in outpatient hospital costs," says the study, "Outcomes of a Specialty Pharmacy Program for Oral Oncology Medications" in the July/August issue of the American Journal of Pharmacy Benefits.
The data were generated from a program the insurer launched in August 2007. The outcomes and costs were recorded at three, six, nine, and twelve months after the end of the first year of the program. The takeaway?
"Greater adherence in the specialty cohort, though resulting in higher specialty medication costs, was also most likely responsible for reduced health care costs."
Differences in costs at various points of follow-up care
Source: "Outcomes of a Specialty Pharmacy Program for Oral Oncology Medications" July/August issue of the American Journal of Pharmacy Benefits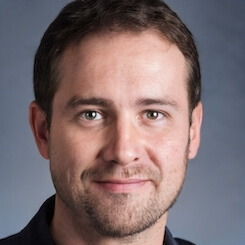 Paul Lendner ist ein praktizierender Experte im Bereich Gesundheit, Medizin und Fitness. Er schreibt bereits seit über 5 Jahren für das Managed Care Mag. Mit seinen Artikeln, die einen einzigartigen Expertenstatus nachweisen, liefert er unseren Lesern nicht nur Mehrwert, sondern auch Hilfestellung bei ihren Problemen.