Even today, studies show, only half of treatments are truly based on evidence. Here's an organization looking to better that share, and it may behoove health plans to help.
Does Joe V. Selby, MD, MPH, have the toughest job in health care? The evidence is fairly compelling.
As executive director of the Patient-Centered Outcomes Research Institute (PCORI), Selby is charged with investing approximately $427 million in 2013 alone to fund comparative effectiveness research to give patients and physicians the evidence they need to make informed health care decisions. That's the easy part.
In taking on this challenge, PCORI is likely to face wave after wave of criticism from physicians, patient groups, health insurers, medical device manufacturers, and pharmaceutical companies who may disagree with PCORI's funding priorities or processes or both.
Add to that a tough time limit. PCORI's funding is scheduled to end in 2019, and an extension may hinge on which political party is in power then. By that time, PCORI not only has to fund research into what works in health care, but also has to disseminate that research, get physicians to implement these new ways of delivering care, and measure the uptake of these new patient-centered outcomes programs.
Correcting what's wrong
In other words, PCORI doesn't have much time to fix one of the biggest problems in health care: the fact that, according to research by Elizabeth McGlynn and her colleagues at Rand, only 55 percent of all adult patients get the care that guidelines recommend for them.
If only half of patients get recommended care, that suggests that the other half get by on care based only on observation and training — what's called "the art of medicine" — and not on hard evidence, says Jaan Sidorov, MD, a heath care consultant and member of Managed Care's editorial advisory board. "Therefore, how does a patient know that a certain test or treatment is better than another test or treatment?" asks Sidorov, a former medical director at Geisinger Health Plan. "And if we don't know that, then how do we know what we're spending on care is appropriate?"
Challenging
Clinicians believe that research is needed to identify best practices, and that once the research is done, physicians will deliver appropriate, evidence-based care, Sidorov says. But doing so will be challenging for two reasons. "First, even if the research exists, physicians often have a difficult time bringing what's reported in the literature into medical practice," he explains. "Second, even if we have perfectly performed randomized controlled trials, there is always room for doubt about how a trial was done and how the data were selected and interpreted."
"Room for doubt" is putting it mildly, says John Santa, MD, director of Consumer Reports Health Ratings Center and former medical director of the Center for Evidence-Based Policy at Oregon Health & Science University. The center ran an earlier patient-centered outcomes research program, the Drug Effectiveness Review Project (DERP). A collaborative effort of the Center for Evidence-Based Policy and the Oregon Evidence-Based Practice Center, DERP produced evidence-based reviews of the comparative effectiveness and safety of drugs.
"It's terrific that PCORI will produce comparative effectiveness research, but to date the pharmaceutical makers and device companies have dominated what's been done in comparative effectiveness," Santa says. DERP sought to create a level playing field, he explains, meaning it made decisions based on what was best for patients. "The question is whether PCORI can do the same without undue influence from outside groups."
Beware of paid lobbyists
Independence is imperative, Santa says. "PCORI has to make it clear from the start that the industry will not be allowed to dominate or influence this work in any way — including the topics PCORI chooses for research, the researchers it selects, and all the work it does," he says. Pharmaceutical and device manufacturers made comparative effectiveness research an adversarial process by using multiple resources to influence DERP's researchers and clinicians, he claims. They weren't successful, he says.
To influence PCORI's researchers, Santa claims, companies might even send paid lobbyists "to masquerade as patients." In Oregon, companies "sent researchers from the most prestigious places to tell us that we were doing the wrong study or using the wrong processes," he says.
To counteract such efforts, Santa suggests that health plans can and should encourage the institute to deliver credible health information to doctors and consumers. "Then consumers will trust that the right thing will happen," he says. "Also, insurers can put decisions about care into the hands of consumers and physicians — and by physicians I don't mean those who work for drug companies."
While guarding against undue influence from outsiders, PCORI also will need to expedite its research, says Harold C. Sox, MD, a professor at the Geisel School of Medicine at Dartmouth and an expert on comparative effectiveness research.
Observational research
A systematic review of the literature could be used to synthesize what researchers have found in the past, for example. Also, observational research that uses existing data from basic care delivered in real world settings are waiting to be analyzed, he says, warning, however, that certain confounding factors can make such research difficult to interpret.
Instead of doing typical lengthy randomized controlled trials, Sox suggests, PCORI could get fast answers by doing pragmatic trials designed to enroll many people, collect a lot of data on each patient, and measure short-term outcomes or all-cause mortality as obtained from national death statistics. These strategies allow large studies while keeping costs down.
"The more people who experience the outcome, the more likely you will be to get a really clear answer about whether one treatment is better than another," he argues. But Sox, like others, concedes that putting the results to work will be a challenge. As an example, he cites how slow physicians were to prescribe beta blockers or statins after heart attacks. "It took something like 15 years before even half of the people who needed them were getting these treatments," he says.
Power to the plans
One factor working in favor of managed care plans is that the law says PCORI will be evaluated on the number of payers that put its recommendations into practice. "That puts a lot of power in the hands of health plans," he says.
Robert S. Epstein, MD, MS, an epidemiologist and former chief medical officer and chief R&D officer at Medco Health Solutions, agrees that health plans have an important role in implementing PCORI's recommendations.
Much done by plans
HMOs fully recognize the value of comparative effectiveness research since they do much of it themselves. In fact, health plans have long used research to set policy on what gets covered and under what circumstances.
"What's missing, however, is an explicit set of criteria for how they grade the various sources of evidence," Epstein adds. "They all grade the evidence but don't say how.
"It's very important for health plans to be explicit about the criteria they use to support the use — or denial — of a therapy, intervention, or diagnostic," Epstein adds.
Most European nations have one or two health technology assessment boards that assess evidence and follow explicit criteria when making decisions, he says. Conversely, the United States has a patchwork of decision makers using disparate criteria to make decisions. "We don't have a centralized approach, and that's what PCORI is trying to foster," Epstein concludes.
Selby has listened to the critics and appreciates the opportunity to improve PCORI's processes wherever possible, he says.
'Don't know what works'
"PCORI was established because despite all the research published year after year, there was a strong sense that some of the most practical questions that guide the development of care guidelines and quality measures are not being addressed," he says. "As the research accumulates, we still don't know what works for whom and particularly what works best for broad populations such as those in managed care organizations."
That, Selby says, is why PCORI is funding and producing a new kind of research that aims to be practical, pragmatic, useful and effective. "We want physicians, patients, health plans, and others to ask us precisely the kinds of questions that they need answered," he declares. "In fact, we exist to answer questions that patients, clinicians, and other key stakeholders — including health plans and health systems — may have." He envisions PCORI listening to its stakeholders and generating the research they want and need, Selby adds.
Patient-centered
But is PCORI redundant? Selby says the institute will be different from the Agency for Healthcare Research and Quality, which collects and produces guidelines and comparative effectiveness research.
"We're patient-centered," he declares. "We include patients in the generation of questions, in the review of the research applications, in the conduct of research, and in the dissemination of our work."
Also PCORI is interested in funding research by health plans and care systems implementing new approaches to care delivery. "They would be well advised to hire good researchers so that they can write competitive applications because we hope managed care organizations and integrated systems with good ideas will apply for our funding," he says.
"Our main aim is to increase the supply of high-quality comparative evidence to identify what works in terms of treatments and diagnostics and also what works in terms of systematic approaches, such as population management."
But as the Rand research shows, there is perhaps a bigger challenge that will come after PCORI has published studies on what works. It, or some other organization, will need to ensure that all physicians are implementing the new methods of delivering care.
PCORI invites comments from medical, pharmacy directors
The Patient-Centered Outcomes Research Institute, authorized by Congress to conduct research to guide health care choices, has an invitation for medical and pharmacy directors. "We encourage health plans and health care systems to participate with us in a range of activities including conducting comparative effectiveness research," says Joe V. Selby, MD, MPH, PCORI's executive director. "We are looking for their involvement in many ways.
"I can't imagine a better group of people to have questions for us than medical directors and pharmacy directors," he adds. "As they try to make formulary decisions and decide whether to cover a certain new drug or introduce a new therapy, that's right where we want to be. We would love to help them."
Though PCORI encourages their participation, the institute will not tell them what they should cover and shouldn't cover.
"The legislation says we should not do that," Selby adds. "Instead, we will give them a range of information from the patients' point of view and they can use that information to enhance decision making."
At its core, PCORI is a research institute and does not implement policy, he adds. "We hope health plans will replace policies made in the absence of evidence with policies made using the best evidence and we hope to provide the evidence," he explains.
Given that they often make coverage decisions in the absence of evidence, health plans recognize where they have gaps in research.
"We hope to change that if they tell us where the biggest gaps are. We hope that some of them will join us as reviewers of our research and as members of our advisory panels. We want their input so that they can help us to meet their needs."
In addition, Selby recognizes that some quality improvement efforts that health plans have introduced over the years have not followed strict research standards.
"There have been a couple of decades of programs that are more marketing research, as it is sometimes called, rather than efforts that apply scientific rigor to evaluate program designs and results," he says.
PCORI's methodology committee will evaluate quality improvement programs and advise applicants for funding about the need to adhere to the institute's methodology standards.
"When we require that applicants follow our standards, you will see the quality of research in this area improving over time," Selby concludes.
How to get patients involved? Use shared decision making
One way the Patient-Centered Outcomes Research Institute can draw on patients' input is to introduce shared decision making, advises Esther Nash, MD, a former vice president for clinical innovation at OptumHealth and a former senior medical director at Independence Blue Cross (She starts a new job in a few weeks).Health plans should empower consumers to be equal partners in their care, she says. Patients should participate with their physicians in shared decision making or in treatment-decision-support processes.
Too often, decisions are based on research from randomized controlled trials that do not necessarily replicate the real-world options available to patients, she explains. Ideally, patients should be able to compare real-world treatment or testing options. Nash says her point of view is informed by her experience "in setting up and running programs designed to bring medical knowledge to consumers to the point where consumers or patients are interacting with providers."
Both Independence Blue Cross and Optum Health have implemented programs in which patients used comparative effectiveness research in shared decision-making programs, she says. "The patients in these programs chose less-invasive treatment options than the ones they were considering when they entered the program," she reports. From 10 to 25 percent of consumers who participate decide on a treatment that is less invasive than what they originally intended.
But the question of whether shared decision-making programs save money is controversial, she adds. "They're expensive to run, and most of the published studies are unable to capture all the costs of implementing them," she explains.
Savings aside, patients are more satisfied about, and confident in, their decisions when they participate in making medical decisions with their physicians, Nash says.
Jaan Sidorov, MD, an independent heath care consultant and member of Managed Care's editorial advisory board, agrees. He says that shared decision making gets patients more engaged in their care and makes them more likely to follow providers' recommendations. "If you have education specialists and people who know how to read the literature, you can come up with a package that truly informs the patient about certain tests and treatments," he explains.
That's where PCORI has its greatest power, Sidorov adds. "If PCORI can identify which treatments are most effective, then we can apply that information to inform shared decision making, which will then be that much more powerful," he says.
PCORI is open to the idea of shared decision making because it recognizes the importance of getting patients and stakeholders involved, says Susan Hildebrandt, MA, the institute's director of stakeholder engagement. "We are looking for ways to engage patients and those who care for them. We want to know how they want to engage with us. We also welcome patients and stakeholders to review the research proposals. Ultimately PCORI would like to get research information into the hands of patients, caregivers, clinicians, and health plans and we are looking into the most effective methods to do that."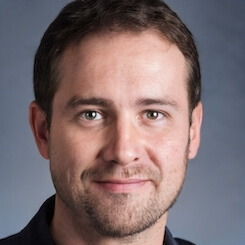 Paul Lendner ist ein praktizierender Experte im Bereich Gesundheit, Medizin und Fitness. Er schreibt bereits seit über 5 Jahren für das Managed Care Mag. Mit seinen Artikeln, die einen einzigartigen Expertenstatus nachweisen, liefert er unseren Lesern nicht nur Mehrwert, sondern auch Hilfestellung bei ihren Problemen.