The recent approval of Aubagio (teriflunomide) provides an opportunity to conduct head-to-head trials in this expanding treatment category
Multiple sclerosis, a debilitating immune disorder that affects the brain and spinal cord, was probably first described around 1200 in a young Icelandic woman named Halldora who suddenly lost her vision and mobility but recovered a week later, a common initial presentation of MS.
A millennium later, a French neurologist, Jean-Martin Charcot, actually named the disease (sclerose en plaques) and described what later became known as Charcot's triad: nystagmus, intention tremor, and telegraphic speech. Although not unique to MS, they are common along with cognitive disorders, also described by Charcot.
Although there are many theories, the exact cause of MS is unknown. What is known is that the farther from the equator a person lives, the more likely the development of MS. The main theories posit some sort of infectious agent, but despite extensive research, no definitive cause has been found.
Diagnosis is not straightforward because the clinical course of the disease varies. Many symptoms can occur in other diseases. But once it is diagnosed, there are several patterns of progression: relapsing remitting, secondary progressive, primary progressive, and progressive relapsing.
There is no cure; current therapies aim to delay the onset of progression and are called disease-modifying drugs. None of the approved disease-modifying drugs actually provides immediate relief. Conversely, corticosteroids are used for acute symptoms, but do not actually modify the long-term course of the disease.
The first disease-modifying drugs were inter­ferons and copaxone, both approved in the mid 1990s. Since then there has been a flurry of development for MS. Currently approved therapies include:
Interferon beta-1b: brand names Beta­serone and Extavia
Interferon beta-1a: brand names Abvenox and Rebif, each having its own dose and delivery form
Glatiramer acetate: Copaxone
Natalizumab: Tysabri
Fingolimod: Gilenya (See the August 2010 Tomorrow's Medicine column), the first oral MS therapy
Latest approval
The latest approval, teriflunomide, is manufactured by Genzyme, a Sanofi company, and marketed under the brand name Aubagio.
Teriflunomide, the second oral medication approved for chronic treatment of MS, was approved in late 2012. Teriflunomide is a pyrimi­dine synthesis inhibitor indicated for the treatment of patients with relapsing forms of multiple sclerosis.
Available in 7 and 14 mg tablets given once per day, teriflunomide is approved for relapsing forms of MS. Both doses have demonstrated the ability to reduce the rate of relapses and MRI progression of disease activity. Only the higher dose has been shown to decrease the disability progression.
Teriflunomide was studied in 844 patients in placebo-controlled clinical trials in patients with relapsing forms of MS. Roughly three-fourths of the patients were women; the mean age was 38.
Study 1 was a 108-week trial randomized 1:1:1 with either 7 mg (n=368) or 14 mg (n=358) of teriflunomide or placebo (n=360). The primary endpoint was annualized relapse rate (AAR). Mean disease duration was 5.33 years and mean Expanded Disability Status Scale (EDSS) was 2.68 at baseline.
Noted in all age groups
The ARR was significantly reduced in patients in both dosage forms. This beneficial result was noted in all age groups, in baseline disease activity levels, in prior MS therapies, and in both men and women. The time to disability progression was significantly reduced only in the 14 mg per day group.
Several MRI variables were studied, including total lesion volume and hypointense areas of the brain (both hallmarks in MRI imaging of MS) and number of gadolinium enhancing lesions. All of these beneficial outcomes were statistically reduced in both dosage forms as compared to placebo.
Study 2, a randomized double-blind, ­placebo- controlled study comprising 179 patients, had a primary endpoint of unique active lesions/MRI scan at baseline, 6 weeks, 12 weeks, 18 weeks, 24 weeks, 30 weeks, and 36 weeks. This study also demonstrated a statistically significant improvement associated with both doses.
Teriflunomide has a black box warning for severe liver injury, including liver failure in patients treated with leflunomide, also ­indicated for rheumatoid arthritis. Leflunomide is metabolized into teriflunomide, so there is already clinical experience with the primary active metabolite. The PI states, "A similar risk would be expected for teriflunomide because recommended doses of teriflunomide and leflunomide result in a similar range of plasma concentrations of teriflunomide."
Of course concomitant use of teriflunomide with other potentially hepatotoxic drugs may increase the risk of severe liver injury. There is also a pregnancy risk within the black box.
Teriflunomide stays in the serum for a long time — up to two years. The PI specifically ­details a mechanism to accelerate the elimination with cholestyramine and activated charcoal that can accomplish a 98 percent reduction in teriflunomide in plasma concentrations within 11 days.
Other warnings in the PI come from more than a decade of experience with leflunomide as well as the safety studies of teriflunomide. They include bone marrow effects, risk of infection, peripheral neuropathy, hyperkalemia, acute renal failure, skin reactions that include Stevens-Johnson syndrome, blood pressure increase, and interstitial lung disease. Other less serious adverse reactions include alopecia, diarrhea, nausea, and paresthesia.
Although, in general, the concomitant use of two immunosuppressive or immunomodulating therapies is suspect, safety studies in which teriflunomide was concomitantly administered with interferon beta and glatiramer acetate for up to one year did not reveal any specific safety concerns. But the PI specifically states that the long-term safety of these combinations has not been established.
Over the past 18 years MS has gone from a disease that for all intents and purposes was untreatable to one where a significant percentage of patients will have a positive long term outlook. Although there are no head-to-head trials with teriflunomide against any other medication, it is hoped that access to a new mechanism of action to treat this neurologic disease will give even more people a long, functional life.
A challenge
I personally would like to challenge those involved in managing large populations (PBMs and national health plans, for example) to do virtual head-to-head trials using existing data sources to see how patients do on the various therapies over time. It seems within our reach to measure and compare long term outcomes within large systems of care using patient outreach, and a variety of data sources such as disability claims, pharmacy benefit data, medical insurance data, and electronic medical record data.
Perhaps using the Medical Avatar that I described last month would facilitate this approach.
These new medications, along with large-scale comparative effectiveness research, are part of the exciting future of Tomorrow's ­Medicine.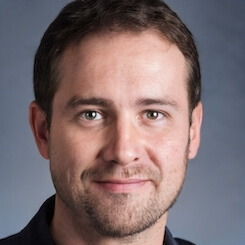 Paul Lendner ist ein praktizierender Experte im Bereich Gesundheit, Medizin und Fitness. Er schreibt bereits seit über 5 Jahren für das Managed Care Mag. Mit seinen Artikeln, die einen einzigartigen Expertenstatus nachweisen, liefert er unseren Lesern nicht nur Mehrwert, sondern auch Hilfestellung bei ihren Problemen.