The fact that we waste hundreds of billions a year is all the more infuriating because we have the ability right now to stop the hemorrhaging
Call it the $750 billion question. That's the estimate for how much the U.S. health system wastes each year, according to the Institute of Medicine. In a report IOM published in September, Best Care at Lower Cost: The Path to Continuously Learning Health Care in America (http://tinyurl.com/IOM-Learning), the IOM detailed how $750 billion was wasted in 2009 on unnecessary services and excessive administrative costs and by failing to eliminate fraud.
It's a staggering figure, but here's perhaps a more staggering fact: We already know how to eliminate it, says Brent C. James, MD, the chief quality officer and executive director of the Institute for Health Care Delivery Research at Intermountain Healthcare in Salt Lake City.
"One person's waste is another person's income, but from a health plan's viewpoint, any waste it can eliminate will be pretty much all savings," says Brent James, MD, executive director of the Institute for Health Care Delivery Research at Intermountain Healthcare.
"If we could just deploy our existing knowledge, we could get rid of the waste and inefficiency and save about 25 percent of the $3 trillion budget that the United States will spend on health care this year. The problem is that one person's waste is another person's income, but from a health plan's viewpoint, any waste it can eliminate will be almost all savings. So how do you make it happen?" asks James, a member of the IOM committee that wrote the report.
"Pervasive inefficiencies, an inability to manage a rapidly deepening clinical knowledge base, and a reward system poorly focused on key patient needs, all hinder improvements in the safety and quality of care and threaten the nation's economic stability and global competitiveness," the report says.
While health plan medical directors, pharmacy directors, and health plan executives are engaged in improving care delivery processes, their efforts are inadequate, says James.
"I'm sure they will say that they're already doing these things, but if they read the report they will see that they aren't because the report sets the standards one step beyond where most plans are today," he says. "Some of the ideas in the report are extremely powerful and amazingly thoughtful. It sets a vision for a much better future, one that is achievable."
The aspects of the report that address waste are significant, James adds, and it's important for all providers to focus on how they can improve care delivery and learn from other health care organizations such as Intermountain that have boosted efficiency successfully.
But the more compelling and lasting lesson from the report is that it is possible to establish a health care system that is continuously focused on process improvement — a system that continuously learns.
To embed quality, safety, and patient-centeredness into care delivery, health plans can apply engineering principles, such as total quality management, six sigma, lean, and plan-do-study-act cycles, among other continuous learning approaches.
Systems engineering
Here's an example of how a team at Intermountain's LDS (Latter Day Saints) Hospital increased the survival rate of patients on ventilators by applying systems engineering principles when standardizing care protocols, the report says. Clinicians created a guideline for managing ventilator settings when treating patients with acute respiratory distress syndrome. In the first four months of use, the guideline was continuously improved, undergoing 125 changes. The result was increased patient survival from 9.5 to 44 percent while saving physicians time and the hospital money.
"How would you build a system that is capable of learning from every case in a formal, defensible way?" James asks. "That is one of the biggest challenges we face in health care. The evidence we have for what's best for patients covers only about 15 percent to 25 percent of the care we deliver. That means that 75 to 85 percent of the time, there is no evidence about what's best. The lack of evidence manifests as massive variation."
Essential point
Another challenge health systems face is the need to get patients more engaged in making decisions about their care, the report says. This point is essential for managed care organizations, says James B. Conway, MS, a senior fellow at the Institute for Healthcare Improvement and an adjunct lecturer at the Harvard School of Public Health .
"Care should not be delivered so much to patients or for patients but with patients, because greater patient engagement is associated with better patient experience, health, and quality of life and better economic outcomes," he says.
The report itself says, "A learning health care system is anchored on patient needs and perspectives and promotes the inclusion of patients, families, and other caregivers as vital members of the continuously learning care team."
To be fair, health plans have a formidable task in engaging patients and eliminating waste because most do not actually deliver care. The report cites dozens of examples of health systems that have cut waste, improved care delivery, and saved money, but only a fraction of the examples come from stand-alone health plans. The reason for this discrepancy is simple, James says.
"An insurance company cannot truly manage care because it doesn't deliver care. By working at a distance, it does not execute the care delivery processes," he says. "By the way, the leadership of the health plans we work with say they have struggled with this idea through the years. Conversely, it's much easier for an integrated health system like ours, which has an affiliated health plan."
Gary S. Kaplan, MD, the chairman and CEO of the Virginia Mason Health System, believes that any organization can adapt procedures to eliminate waste and inefficiency. A practicing internal medicine physician, Kaplan says Virginia Mason has applied the principles of the Toyota Production System, known as one of the world's most efficient production companies.
"Any organization can take a page from what we've done in adapting those principles to health care," Kaplan says. "Our work is based on lean principles, and the essence of those principles is finding and removing waste in the processes associated with delivering care to patients. As long as you have processes for delivering services or products, you have opportunities to improve them, and removing waste is the key way. We have actually included health plan team members in several of our lean improvement events and had two health plan executives join us on one of our Virginia Mason study missions to Japan.
"Any organization can benefit by applying lean principles to improve its processes. From our experience in applying the Virginia Mason Production System (VMPS) to thousands of processes — clinical and nonclinical — we know there is considerable waste. When you use the tools of VMPS to identify and remove waste, the processes become more streamlined, and efficiency and quality naturally improve."
Formal improvement event
The IOM report says Virginia Mason has worked to eliminate waste and inefficiency in the delivery of care since 2002. "It is a daily part of work at VM and is integral to the organization's success. All leaders attend mandatory VMPS leadership training, are required to lead at least one formal improvement event each year, and are expected to routinely coach and train staff members in how to improve their work using VMPS tools and methods. Managers from many areas routinely put in time at the Kaizen Promotion Office, the team that guides improvement work."
Since beginning this initiative, VM has completed 1,280 continuous-improvement activities, and had multiple years of improved profitability. To reduce variability, the report says, VM embedded evidence-based decision rules for providers at the point of ordering advanced imaging. The result was reduced delays for imaging, no unnecessary tests, and lower costs. The rate of MRI for headache was cut by 23.2 percent and for lumbar by 23.4 percent. The sinus CT rate was cut by 26.8 percent, the report says.
A focus on eliminating waste is essential for the health system to succeed in providing care to millions of uninsured Americans under the Affordable Care Act, says Eric B. Larson, MD, MPH, vice president for research at Group Health Cooperative.
"I don't see how we can care for the people we are obligated to care for at a price we can afford without making a huge effort to reduce waste," he says. But doing so will not be easy, he adds. The 381-page IOM report shows how dozens of health care systems have cut costs while improving patient outcomes, but introducing these improvements will be difficult because some patients (and their doctors and families) may want new costly and potentially wasteful life-saving technologies.
"Our goal has to make care affordable, but that task is daunting," he says. "Some experts believe the health system needs to go through a massive crisis before it's fixed. I hope not, but that means people like medical directors will have to take the message of the report to heart to work quickly to implement what works and to spread the word about successful innovations."
In August, Larson and colleagues published an article in the Annals of Internal Medicine, "Implementing the Learning Health System, From Concept to Action" (http://tinyurl.com/Concept-To-Action).
Plan-do-study-act
They explained how Group Health used a rapid-learning model when creating a patient-centered medical home and opioid-safety prescribing initiative. An adaptation of the plan-do-study-act (PDSA) improvement protocol, the rapid-learning model is similar to the approach other health plans have used, but more iterative. The steps in a rapid-learning approach are:
Identify problems and potential solutions
Design care processes and evaluations based on evidence
Implement the plan in pilot and control settings
Evaluate the implementation efforts
Adjust by using evidence to make continual improvements
Disseminate findings
Sarah M. Greene, MPH, a director of strategy and business development at Group Health and co-author with Larson and Robert J. Reid, MD, PhD, says health plans often struggle to manage properly the considerable information they have on care processes.
"Health plans and health systems receive and generate knowledge continuously but a lot of it is tacit knowledge that does not get recorded anywhere. Everyone knows what to do next but because it's not documented, we have not solved the problem about how to harness the knowledge we have. How we learn efficiently and effectively is something we have not addressed well.
"That's why now we don't rely purely on protracted research designs," she adds. "Instead, we use evaluation approaches that are rigorous yet expedient. Similarly, our dissemination models are more nimble and don't rely on the long cycle of peer review."
The opioid-prescribing safety initiative arose from research that showed rising opioid misuse and abuse in persons receiving opiates for noncancer pain at Group Health and elsewhere, according to the Annals article. In a pilot phase, Group Health added guidelines on opioid use and a care plan template to its electronic medical record, did online clinician training, and issued standardized patient education materials. These steps led to stronger partnerships between researchers and clinical leaders so that they can improve the guidelines over time, Greene says. Group Health is evaluating the opioid safety initiative.
Jed Weissberg, MD, the senior vice president for hospitals, quality, and care delivery at Kaiser Permanente, takes a different approach to learning, saying the most effective methods involve engaging providers emotionally.
Kaiser has worked with staff in its hospitals and provider groups to explain how and why to apply the techniques of process improvement, he says. "You have to engage both the hearts and the minds when you give people a set of tools for process improvement," he adds.
"When our Northern California Hospital System was introducing an initiative to reduce hospital-acquired infections, they called a meeting and hundreds of caregivers attended. They started that meeting with the story of how people had lost significant function as a result of such an infection and they even had a patient on stage that day. Or they talked about people who lost their lives. Introducing this initiative in that way captures the heart so that you can then engage the mind when you give people the tools they need. Then, they can go back and apply them in a disciplined way," he says.
In addition, any provider who has seen the negative effects on patient care from using a poor process or one that lacks needed redundancies or sufficient safeguards may be more willing to work on a process improvement program than one who has not experienced a system failure that resulted in patient harm, he says.
"I worry about the person who has to implement a process improvement protocol and has never experienced a patient being harmed by the system. How do you engage those providers to be concerned and aware of the possibility of potential harm when that person has never had anything like that happen?"
Perhaps more than any other providers, pathologists and directors of clinical laboratories understand the need for lean production systems and for introducing process-improvement protocols. The largest regional clinical laboratory in Kaiser's system is certified to ISO 15189:2012. The International Standards Organization (ISO) says medical laboratories can use ISO 15189:2012 to develop quality management systems and to assess their own competence.
"Labs have such high volume that even minuscule problems can have very material effects on patient safety," Weissberg says. "This standard is geared toward internal assessment and constant vigilance to processes and what can go wrong."
The lessons that labs have learned about process improvement are straightforward because most lab processes are repeated dozens if not hundreds of times each day, making process improvement ideal for labs. Health plans, however, have a wider variety of processes, and physicians and other clinicians deliver most of their care processes.
Fad that will fade?
For this reason, critics say lean production systems and other process-improvement protocols cannot be applied to physicians and other clinicians. Therefore, this focus on them is a fad that will fade.
Weissberg disagrees. "This is not the flavor of the month. It's been going on for many years. The giants of industrial management concepts Joseph Juran and W. Edwards Deming had something to teach American health care, and, finally we are getting the message." The author of the Quality Control Handbook, Juran created the 80–20 rule, also known as the Pareto principle. Deming was a process improvement consultant who proposed the PDSA cycle, which is a continuous learning protocol.
Following the work of Juran and Deming, industrial companies have used lean methods to improve processes and promote their compliance with quality standards because it allows them to compete internationally by demonstrating their commitment to delivering highly reliable products and services.
When Blue Cross of Tennessee introduced a bundled-payment program last year, its employer clients recognized the approach as designed to standardize care delivery, something they had promoted for years, says Inga Himmelwright, MD, the Blue Cross medical director.
Unfortunately, health plans have not learned from employers the value of implementing quality improvement methods, says Lloyd Provost, MS, a consultant with Associates in Process Improvement and a senior fellow at the Institute for Healthcare Improvement (IHI).
"When there is a crisis in an industry, most of the companies in that industry will start to adopt process improvement systems," he says. The auto industry is a good example. When hard times hit in the late 1970s, Toyota already had a quality improvement system, but other companies did not. Toyota thrived, while others struggled.
"In most industries those companies that don't do well follow those that do well and those that do well have continuous quality improvement programs. But that's not true in health care," Provost says.
Only a few health plans have adopted quality improvement methods and others have not because they have not faced a crisis; instead they have raised prices each year, Provost says. But a crisis is coming because of health reform and there will be pressure to reduce costs, meaning those health plans that don't have quality improvement processes in place could struggle.
Marc Hafer, president of Simpler Consulting, agrees that a crisis is coming. Hafer advises health care companies on process improvement.
"We have run out of money," he says. "In the past, we talked about quality improvement in health care but it was always deferred because we just continued to raise fees with no end in sight."
Perhaps health plans could learn from health care systems in other parts of the world, suggests Weissberg. "In Sweden, health care providers believe they have two jobs," he says. "First, there is the job they do every day, and second, they have to figure out how to do their jobs better.
"Years ago, we would joke about how the hot business concept was re-engineering health care when it was never engineered in the first place, but now health care is engineered and it's much better off than it was," he adds.
They have not eliminated the waste in the health system. Far from it. But providers who are putting these concepts in place recognize the opportunity they have to answer the $750 billion question.
Here's how one system improved outcomes in labor and delivery
To eliminate waste and improve outcomes, the IOM report, Best Care at Lower Cost, emphasizes that all health systems should use information systems to their fullest capacity.
"A learning health care system captures the care experience on digital platforms for real-time generation and application of knowledge for care improvement," the report says.
The need to use information systems more effectively is one of the most important recommendations in the report because information systems foster continuous learning, says James B. Conway, MS, a senior fellow at the Institute for Healthcare Improvement and an adjunct lecturer at the Harvard School of Public Health. Health plans have not yet harnessed the full potential of disseminating all the information they have in electronic health record systems, he adds. "What we learn in basic research doesn't translate into clinical research and what we learn in clinical research doesn't translate into how care is delivered," he comments. "Also, what we learn in delivering care doesn't translate into improving the delivery of care.
"Managed care organizations should be the leaders in this area," he adds. "They should be demonstrating how to apply what we're learning. That's why the report has such a big focus on using clinical decision support tools and practice guidelines."
As an example, the report says, in 1996, Intermountain Healthcare in Salt Lake City started an initiative to extend full management oversight to high-priority clinical processes. Since then, Intermountain has put more than 60 processes, representing almost 80 percent of all care delivered, under what it calls active management. This means clinicians are following evidence-based best practice guidelines blended into their clinical workflow and that data systems track guideline variance along with intermediate and final clinical and cost outcomes.
By employing this system in obstetrics and gynecology, Intermountain cut inappropriate elective inductions by 28 percent to less than 2 percent, saving $10 million in maternal and newborn costs annually, the report says.
The initiative also cut the Cesarean-section rate so that it is about 40 percent lower than the national average, saving $50 million.
Another result: Women spend 750 fewer hours in delivery per year, freeing up resources for the delivery of an additional 1,500 infants, the report says.
---
Our most popular topics on Managedcaremag.com
---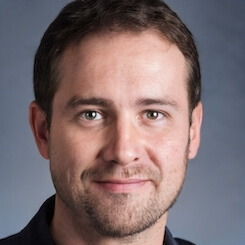 Paul Lendner ist ein praktizierender Experte im Bereich Gesundheit, Medizin und Fitness. Er schreibt bereits seit über 5 Jahren für das Managed Care Mag. Mit seinen Artikeln, die einen einzigartigen Expertenstatus nachweisen, liefert er unseren Lesern nicht nur Mehrwert, sondern auch Hilfestellung bei ihren Problemen.