Meaningful use or not, electronic medical records are not delivering on the promise of improving care management
Back in 2009, the newly installed Obama administration included a $27.3 billion carrot for health care providers in a special provision of the economic stimulus bill that lawmakers hoped would trigger an IT revolution in health care. Under the new law, hospitals and doctors could both earn significant federal subsidies for adopting electronic medical records, a system upgrade that has long been held out as a Holy Grail among those looking to improve the quality and lower the cost of care in America. The offer came with 700 pages of "meaningful use" rules laying out the specifics on what the tech investment had to accomplish.
For doctors to qualify for the subsidy, which could reach amounts up to $44,000 per physician, they had to complete Stage 1 beginning in 2011, with a simple set of demands on capturing and sharing data.
Stage 2 — advancing clinical processes such as communicating electronically with patients — was spelled out with new regulations last fall and arrives in 2014, or after providers spend two years meeting Stage 1 requirements.
Stage 3, promoting improved outcomes, marks the final passage, with an initial 2016 deadline.
Even at the beginning, though, some leading provider groups were wary of the federal program, concerned that subsidies would be accepted by doctors who weren't entirely aware of what they needed to do to clear each of the three hurdles in time. And with the second stage looming, physicians and hospitals are resisting what they see as an unreasonably short time line for the early adopters.
The backlash is coming as the industry ponders the implications of a major review of the whole movement to upgrade IT in health care, with Rand analysts pouring cold water on their own fevered expectations from back in 2005. Rand now says that even with the federal subsidies, the $81 billion in savings it projected as the payoff for widespread adoption of the electronic health record (EHR) and the electronic medical record has never materialized, in part because adoption lagged. Given the number of inherent problems, Rand doesn't expect the savings to appear soon.
But, some major insurers are concerned that if providers get their way and delay or water down the meaningful use requirements, it would interrupt an upgrade that includes some big advantages for major health insurers looking to improve efficiency.
The AMA backlash
In mid-January, American Medical Association CEO James Madara spelled out physicians' objections to the whole process in a 20-page letter to Farzad Mostashari, who heads the Office of the National Coordinator (ONC) for Health Information Technology.
Among his assertions:
HHS was being too exacting with doctors.
Every physician, regardless of practice, had to meet the same goals.
No one on the government side has evaluated the progress of the meaningful use provisions through Stage 1, which should happen before new rules are laid out on future requirements.
Mostashari's office has certified more than 2,000 EHR products without really evaluating their usefulness or considering what happens to the doctors whose vendors stop seeking certification or just dump the product.
The government should consider that some of the basic IT building blocks needed to create a fully interoperable structure — things like identity authorization, consent management, privacy and security issues, data validation — are still under construction.
The federal rules are too focused on primary care doctors, Madara added, forcing specialists to meet requirements that have little to do with the way they practice medicine. So it's time, he says, to stop, reassess how doctors are doing on the first two stages, change the penalties, and lower the federal bar on performance.
Never materialized
It wasn't supposed to be like this. About eight years ago, Rand looked into its crystal ball and envisioned widespread IT adoption that would shave $81 billion in health care waste. But the rosy IT future and the big savings envisioned back in 2005 never materialized, writes Rand's Arthur Kellermann and Spencer Jones in a recent article published in Health Affairs. While IT adoption has increased, with significantly more EHRs in use, the pace has been slow, and there has been at best a marginal improvement in care and quality, with too many systems being adopted in a rush to get the federal incentives. And there remains considerable justifiable fear among the holdouts that EHRs present some huge challenges.
Lack of interoperability, for one.
"The health IT systems that currently dominate the market are not designed to talk to each other," the authors write, with the systems designed to offer a way to "build brand loyalty than giving patients access to records.
"Small providers have resisted the incentives, leery that anything they buy could become quickly obsolete or unsure how future federal regulations will influence the technology," the Rand experts observe. "Instead of demanding product transparency or insisting that health IT vendors create more user-friendly technology, many large health care systems have rushed to adopt existing systems to qualify for time­limited incentives." And those incentives might be creating a costly IT time bomb. "Some experts fear that the federal government's health IT incentive program might inadvertently exa­cerbate the problem by encouraging providers to purchase hard-to-use systems that will be costly to replace at a later date."
Charles Kennedy, still the only health plan representative on the Health Information Technology Policy Committee, says progress is being made, but he isn't too surprised to see that Rand's "horribly optimistic" cost savings failed to materialize.
"You can't just throw something out into something as complicated as health care and get value," says Kennedy, who moved from WellPoint to Aetna as CEO of its "accountable care solutions" effort. To get a more efficient and effective system, he says, you need to build on a few fundamentals.
The financial incentive is one key, says Kennedy. No matter what tools are provided to physicians, until you tie them to financial incentives on improved outcomes, you can't make real progress on efficiency and care.
Interoperability is another. The systems being deployed today are essentially an electronic paper chart, Kennedy says. "You can't really influence the cost of care unless it is shared across multiple members of the care team." The technology has to be centered on the patient, but today's EHRs are largely office-centered, he says. The average person with a chronic illness can have from five to 30 providers, and few are connected.
"The adoption rate has been growing, and more incentives helped," says Deborah Green, the chief operating officer of the American Health Information Management Association. "But with the incentives, we got a greater rush to adopt without selecting the right system."
Design flaws persist, with the technology often getting ahead of the practice of medicine, says Green. Doctors, for example, can cut and paste into EHRs, but often in such a way that everyone getting that data doesn't know if the information is current or historical.
Bigger challenge
Documentation using EHRs can take longer, which pushes frustrated physicians back to paper charts, says Green. And interoperability isn't just challenging for two organizations. The way many vendors customize systems can make it hard for people in the same organization to see data. Too many doctors also never considered the bigger challenge of adjusting the way they practice medicine to enhance the positive effects of the technology.
"We have to align incentives," adds Green. Adding incentives for better coordination of care with payments to reward outcomes is the best way to improve delivery systems.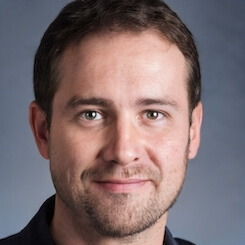 Paul Lendner ist ein praktizierender Experte im Bereich Gesundheit, Medizin und Fitness. Er schreibt bereits seit über 5 Jahren für das Managed Care Mag. Mit seinen Artikeln, die einen einzigartigen Expertenstatus nachweisen, liefert er unseren Lesern nicht nur Mehrwert, sondern auch Hilfestellung bei ihren Problemen.