Everything is relative, but there's been what many experts describe as substantial growth for a lot reasons
Late last year, when analysts at Mercer looked at health plan adoption in the United States, they highlighted a key metric spotlighting the fast growth of the consumer-directed health plan (CDHP).
Of all covered employees, 16 percent were enrolled in a high-deductible plan, up from 13 percent the year before, and all indications pointed to even faster adoption rate ahead.
Of all employers, noted Mercer, close to 1 in 4 now offers a CDHP to staffers, and the bigger the company, the more likely CDHPs figure in the mix. More than a third of all companies with more than 500 workers included a CDHP in their list of offerings, up from 23 percent two years earlier. Move into the giant companies with more than 20,000 employees and the rate bulges to 59 percent.
"If we're not already at the tipping point for CDHPs — and we may well be — at this rate of growth it's coming soon," says ­Sharon ­Cunninghis, Mercer's U.S. business leader for health and benefits.
"To me, that feels like a number where you're getting substantial awareness," says Alexander Domaszewicz, a principal at Mercer. "Once you get to a significant density, you can look to your right, look to your left. Two cubicles down, someone is involved in the plan; probably someone in your work group is part of these plans. It becomes much more credible."
As CDHPs become more appealing, the market penetration speeds up. A company with 20 percent of staffers in a high-deductible plan is likely to get 25 to 30 percent acceptance in a year or two, says Domaszewicz.
The fact that the buzz at the company water cooler has been positive — and CDHPs are gaining the critical mass necessary to drive even more rapid adoption — is largely because companies and insurers have been learning along the way, says Domaszewicz.
Plans are more likely to be designed in a way to reassure staffers, with companies offering workers a big-enough contribution to make employees comfortable with the idea of shouldering the risk of a high deductible, he adds. Deductibles are often better left at around $1,500 to $2,000 a year for an individual rather than the more daunting $5,000. And the companies are doing better at providing substantial support and resources to get workers through the learning curve, sometimes even bringing on an independent health advocate to help them navigate the new plan design.
"In the last two or three years we've seen tremendous growth: 35 percent in 2011 and another 26 percent in 2012," says Nick Calabrese, who heads up Cigna's CDHP group. "There's tremendous interest from clients. A lot of companies are going full replacement, where this is the only plan they offer."
One of the most influential trends, says another consultant, Roy Ramthun, is a move by large companies into a CDHP market that had initially been dominated by individual policies.
Lasting trends
"A lot of people in the individual market have had high deductibles for years," says Ramthun, president of HSA Consulting Services. "The large group market took a little longer to get going, with self-funded employers working on benefits two or three years out, with RFPs, consultants, and all that. They're being motivated by two things: They're seeing lasting trends of controlled growth and they can really come to a defined contribution strategy where they can figure out how much to put into an account. It's the predictability of employer expense they're really looking for.
"A lot of these larger companies' benefits are like an aircraft carrier: They can't turn on a dime," he adds. "They have to work on that." A lot of companies found the CDHP approach also works very well with wellness, promoting preventive care, and getting employees motivated to lower their cost by improving their health.
Hard times
But it took a hurt economy to help get the ball rolling.
"It's called the worst economy since the great depression," says Helen Darling, president of the National Business Group on Health, when asked to pinpoint the driving force behind CDHP adoption. "I would say the financial meltdown got everybody's attention." Economizing on health care has become one of the biggest trends in U.S. business, which is why Towers Perrin estimated that by 2015, 80 percent of all U.S. businesses will offer a CDHP.
There's also greater recognition among employers that you need to get people involved in the cost of their care and balancing health needs to rein in costs, she adds.
"Individuals can do a lot when it comes to issues like heartburn, being overweight, smoking, seat belts, and so on," says Darling. "And so CDHPs are also closely aligned with the growth in wellness services. The other reason is that employees and dependents have a strong responsibility for taking care of themselves. They actually have control over most things."
Calabrese agrees. "We've seen these employees take ownership, where better choices allow them to ultimately lead healthier lifestyles. How can we keep employees healthy, show benefits, engage them, get them active in the management of their health? These consumer-directed plans work as a good medical chassis to drive engagement in all the wellness programs out there."
Whatever the staffers are thinking, the benefit for the companies jumping in is easy to divine from the data. On average, CDHPs cost companies $2,173 less than what they were contributing to PPO coverage, Mercer concluded. Now 18 percent — close to 1 in 5 — of all large companies say they will move to a CDHP-only offering inside a few years. Soon-to-arrive state health exchanges — closely regulated insurance marts that demand that plans cover a minimum of 60 percent of the cost of care — will probably add fuel to the CDHP fire.
"A survey came out recently that showed CDHPs were by far the number-one rated option that [companies] had in terms of reducing costs," says ­Calabrese. A Cigna study concludes that the companies that signed on to their CDHP plan reaped a 13 percent reduction in health care costs, while their staffers pay the same percentage of costs as before.
"They still view this as a way to manage their costs, and at the same time not cause employees to forgo care," says Calabrese.
"The way we've approached these has been consistent," adds Calabrese. "It's important when you're rolling these plans out to keep them as much as possible benefit-neutral, without cost shifting, increasing deductibles, and more out of pocket. The goal is to get more engagement and give them funds up front. It's important that customers understand that their preventive measures are free. This is a best practice, something that you should be doing."
Members are also a lot more savvy after several years of experience with sophisticated online quality tools. "The number one activity when people log on to our Web site is to look for a doctor," says Calabrese. "Now they have integrated cost and quality metrics to help them in their doctor search. Also, you can now go out and search for procedures and get the total cost, including anesthesiology and facility costs. It's the full view into what that service is going to cost you; over 90 percent of the time our estimates fall within 10 percent of the final adjudicated claim."
Not so impressed
Paul Fronstin, PhD, director of the Health Research and Education Program at the Employee Benefit Research Institute, agrees that the office grapevine could be driving new growth. "As more employers start offering them, then you hear more about it around the water cooler and then you jump in," he says. "That alone might drive more enrollment."
Skeptical
But Fronstin isn't buying advocates' bullish analysis on CDHP growth. Last year he concluded that the market penetration of CDHPs had hit 13 percent, less than some other surveys. Even if the others are right, he's still not impressed by the momentum.
"No matter how you cut it, we're a decade into it and I don't think anyone has enrollment above the teens," says Fronstin. "AHIP's figure is 13.5 million out of 160 million in the workplace. Granted, that number doesn't include HRAs, but even at 27 million divided by 160 million, that's 17 percent.
"A 10 percent growth rate in a small number is still a small number," says Fronstin. "Zero to maybe 25 million people to me is pretty good growth, but it still has a long way to go before it captures a majority of the market."
Says Fronstin: "In the large group market, 50 to 75 percent of employers are offering these plans, but enrollment is still in the teens. The satisfaction levels for CDHPs are below traditional coverage. We're continuing to find that people with these plans are more likely to choose a different plan if they have the opportunity.
"Once employers saw the advantage of managed care, they started phasing out indemnity insurance, and you may see the same thing here, where you see employers phase out HMOs, redefine PPOs with the same benefit packages, and phase out other choices," adds Fronstin. "But for the most part that hasn't happened, and it raises the question, Why? We found that these plans don't save them that much money. Large employers said we want full replacement, and costs shot up because of catastrophic claims."
Darling has done the math as well, but came up with a different set of conclusions — all of which point to further, faster growth in the sector.
"Most of the CDHPs actually cost the workers less out of their paycheck," she says. After that, plans can find ways to balance out what is due on the deductible. "You can share costs in a lot of different ways and save money in a lot of different ways." And nothing drives savings faster than going full replacement, with only a CDHP option on the table.
"Full replacement is the fastest way," says Darling. "That's what GE did. They said, OK, we're going. No toe in the water. This is it, the model we think works for everybody. The biggest argument for full replacement is that both employers and employees get savings. If the plan in the exchange is designed correctly — with incentives for generics and pooled risk, it should save money."
"The employee will pay more," says Darling, "with more constraints on everything. Tiered networks for example; we'll pay for tiered networks, you pay for anything else. We're moving much more to a fixed amount. It might increase each year, but not at the rate of medical inflation, more the rate of inflation. More discretionary household income will go to health care. I think people are going to be shocked if they continue to use the system the way they do now.
"What we're giving people in health benefits is a ridiculous proportion of total compensation," she adds. "If we keep shoveling money to health care, people won't be able to pay their mortgage and so on. I think [high-deductible plans] will grow faster than they have because the financial pressures are so severe, and I think it will become more attractive."
More motivation
The Affordable Care Act's tax on expensive health plans, to take effect in 2018, will drive more big companies to CDHPs — long before the actual deadline arrives, says Ramthun.
"They can lower the premium expense by going to a high deductible," says Ramthun, "giving savings in the form of contributions to the account. You can use that combination to limit overall benefit cost to something much more predictable.
The ACA's health exchanges may also give CDHPs a boost, says Ramthun. But in any event, CDHPs seem likely to grow in importance.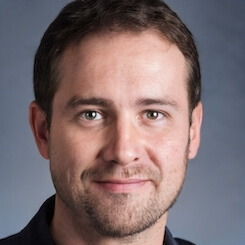 Paul Lendner ist ein praktizierender Experte im Bereich Gesundheit, Medizin und Fitness. Er schreibt bereits seit über 5 Jahren für das Managed Care Mag. Mit seinen Artikeln, die einen einzigartigen Expertenstatus nachweisen, liefert er unseren Lesern nicht nur Mehrwert, sondern auch Hilfestellung bei ihren Problemen.