Managed care has the potential not just to achieve savings, but to improve health care outcomes dramatically. But does it create extra malpractice complications along the way? The experts have different views.
You might call the Austin Regional Clinic in Austin, Texas, an anomaly, an exception to the conventional wisdom about managed care. The clinic, most of whose patients are covered by managed care plans, has seen its medical malpractice insurance rates decline conspicuously in the last few years.
Many health care experts have a contrary expectation: that managed care tends to increase malpractice liability. Managed care plans, so the argument goes, so restrict and override doctors in clinical decisions that it can result in subpar care, with more malpractice suits a natural result.
And make no mistake; Austin Regional Clinic is no slouch when it comes to managed care. The 112-physician clinic, which saw 130,000 individual patients in more than 500,000 office visits last year, has focused on the managed care business since 1980. Today, well over 80 percent of its patients are either in HMOs or preferred-provider organizations.
"Our experience is that malpractice events, claims and results have improved in the last six years. We get low rates from our carrier because of our performance," says Norman Chenven, the family practitioner who serves as president of the Austin clinic.
He acknowledges that bigness helps, both in leveraging premium reductions and in producing enough data to justify lower malpractice rates with the clinic's carrier, the Texas Medical Liability Trust, affiliated with the Texas Medical Association. But the most important element of the clinic's success, he says, is a systematic strategy that stresses utilization management, quality assurance, protocol development and a monitoring process.
Still, Chenven eschews absolutes when it comes to the issue of whether in general managed care results in a greater malpractice threat to physicians. "Clearly, this is a complex phenomenon," he says. "There are no easy sound bites. Nobody knows what the truth is. We're just in the early phase."
Some physicians feel more certain.
"Lawsuits are up. Managed care has to engender lawsuits because you have to take short cuts," declares Jacob Green, a neurologist and CEO of Southeastern Neuroscience Institute in Jacksonville, Fla. "The doctor has to cut corners. Unless you cut corners you can't save money under managed care."
Whatever the merits of Green's critique, evidence for his view of malpractice exposure is sketchy at best. "We've had a fair number of requests for data related to managed care and malpractice, but there's just no way to code claims as managed care," says Barry Johnson of St. Paul Fire & Marine Insurance Co., the country's leading medical liability insurer, which has 11 percent of the market. "Managed care is this big nebulous thing," he says.
Medical liability rates have not changed dramatically for most physicians insured by St. Paul, according to the company's Year-End 1995 Physicians & Surgeons Update, its most recent report on the subject. When measured on a year-to-year basis, rates are stable. However, when examined from a distance, physician loss trends show a slow but steady upward trend since 1988.
Failure to diagnose
According to Stephen Goetter, M.D., chairman of the professional liability committee for the American Society of Internal Medicine and a practicing internist in Decatur, Ill., the biggest increase in suits against primary care doctors in the last decade has been for failure to diagnose disease. Because managed care encourages primary care physicians to assume more responsibility and make fewer patient referrals to specialists in order to keep costs down, he suspects there may be a link between the growth of managed care and the higher incidence of such suits.
But he's quick to add that the causal link can't be established with certainty. "We saw a lot of increases in suits against primary care physicians even before managed care," he says, adding that he suspects it also has to do with the erosion of a traditional rapport between family physicians and patients. "In the past, patients were willing to forgive their doctors more."
In May, the Physician Insurers Association of America released a study on medical malpractice claims associated with heart attacks. It noted managed care issues as a factor in just 2 percent of the cases. The Rockville, Md.-based group, which represents doctor- and dentist-owned malpractice insurance companies that provide more than $2.5 billion of coverage across the country, found that heart attacks were the third-largest source of medical malpractice claims during the 11-year period from January 1985 to January 1996 for 27 PIAA member firms.
Waiting for the other shoe
Still, most experts think hard data on the topic have yet to be mined.
"Right now the subject is pretty theoretical," says David Karp, loss-prevention manager at Oakland, Calif.-based Medical Insurance Exchange of California, a doctor-owned firm that insures physicians in five Western states. Except for a few high-profile cases, the experience with managed care and malpractice exposure is too thin to draw any conclusions, he says.
Even in California, the "average" practitioner has been involved in managed care for only a few years, just about the amount of time it takes to start seeing some results in terms of malpractice exposure, he says. "We're all just waiting to see if another shoe drops."
Still, Karp blames managed care organizations for raising the malpractice stakes when they make decisions based on economic rather than medical considerations. A case in point: "drive-by" deliveries, the media-anointed term for the practice by managed care plans of discharging new mothers from the hospital within 24 hours of giving birth.
"Sometimes it is based on economics," asserts Karp, referring to what drives managed care firms to make clinical decisions. If a managed care plan won't authorize a referral or advance tests on the basis of established medical practice guidelines, but makes policy primarily on financial grounds, it's asking for trouble, he warns.
"When managed care organizations make decisions because they are 'cost-effective' rather than because they are 'medically appropriate,' everyone — patients, physicians and the managed care organization — is at risk," says Karp.
Neil B. Caesar says that as a rule, managed care adds a new layer of malpractice exposure for physicians. He's an attorney and president of the Health Law Center, a legal and consulting firm in Greenville, S.C. (He also writes Managed Care's regular "Legal Forum" column, which can be found this month on page 59.) The extent to which exposure increases is just beginning to become clear, Caesar believes.
Pulled two ways
"Physicians are increasingly pulled in two opposite directions: toward their fiduciary responsibility to the patient and to their obligation to the managed care organization," notes Caesar.
And working under managed care restrictions doesn't take the physician off the hook in terms of liability, either. "In all the court cases today, you'll be hard-pressed to find physicians insulated from liability merely because they followed the rules of the managed care organization," continues Caesar. "When a physician believes a denial is based on cost rather than clinical quality, the physician should not adhere to the managed care party line. Physicians have an obligation to pursue the patient's clinical requirements.
"The fact that the managed care plan has another set of priorities does not excuse the physician from responsibility."
Even with the development of clinical guidelines and protocols, it's unlikely all risk will be eliminated. "There are never going to be enough clinical guidelines to cover every situation. Also, there will always be conflicts based on geographic region or community experience," says Caesar. Still, the situation is improving.
"Clearly we're moving toward standards that will be better articulated than they are today," he says. "As guidelines proliferate, they're going to have evidentiary value in malpractice actions." And that's good. Such guidelines can provide a shield against liability in malpractice cases, he says.
Managed care firms aren't off the hook, however. "Managed care plans are beginning to be held accountable for their coverage decisions, especially when there's clinical evidence that contradicts the plan's policy design," says Caesar. "If harm has allegedly occurred because of what's allegedly a cost-based denial, then courts have begun to hold managed care plans accountable."
When something goes wrong
"What usually happens to cause malpractice litigation is that a physician is asleep at the wheel or lacks enough information — or the staff falls down on the job," notes Chenven. Occasionally a claim arises despite the best efforts of all involved, and in that case having good documentation is imperative.
"We have such intense review; there's a constant process of refinement," he says, adding that his group has asked primary care doctors to leave when they didn't measure up to the clinic's care standards. That goes for specialists, too — the clinic stopped referrals to an orthopedist, for example, who didn't pass muster.
The Austin Regional Clinic's professional peer review committee, chaired by the medical director and kept stable with two-to-three-year membership tenures, examines every adverse outcome that befalls patients. Even if someone dies in the hospital after having AIDS for three years, that person's chart is pulled for review, and the physician could be called in for peer-review counseling if the committee determines that there was a delayed initial diagnosis or an instance of poor outpatient management.
That's just peer review. Then there are the clinic's three levels of quality assurance committees, which oversee clinical departments, specific outcomes research and continuous peer chart reviews, among other things.
A patient ombudsman
The clinic makes itself available to patients via 24-hour phone coverage, including access to a patient ombudsman whose telephone number is extensively advertised. The patient ombudsman, who also acts as the Austin clinic's risk manager, has provided "an amazingly effective" avenue for patients to express their needs and frustrations, Chenven says. A big part of the ombudsman's role is working behind the scenes for patients to get the system to respond better to their needs.
Despite such strategies, the specter of malpractice may still lurk in the managed care mansion. Creating a review process and a patient ombudsman position can help to reduce malpractice exposure. But they're only part of a larger cultural change pivoting around the need for physicians to become more clinically assertive, according to Chenven.
That's why the Austin Regional Clinic trains physicians to understand that their responsibilities include having, at times, to appeal clinical decisions to the medical directors of managed care plans — and doing so without getting aggressive or nasty. "If a doctor just says 'OK' or yells expletives and slams down the phone, that's a physician who doesn't know how to assert his or her higher clinical authority," he says.
Having asserted their view, doctors must abide by the decision, of course. But if it's a denial, at least they can inform patients of their option to pay for the treatment or procedure themselves.
The managed care landscape includes at least one clear red flag for malpractice, suggests Chenven, and that's financial incentives. Inappropriate incentives definitely can lead to greater malpractice exposure. "Our organization does not put a lot of cost incentive on any one individual," he says. "If an individual clinical decision occurs because of financial incentives, that's just unhealthy for everybody."
Says Karp of the Medical Insurance Exchange: "A lot of planning has been done by managed care plans without consultation from physicians and without a clear indication of how the managed care organization makes decisions to authorize or deny treatment. The result has been a negative perception of managed care by the public, the media and many physicians."
Karp notes that hundreds of bills have been introduced in state legislatures around the country to curb the perceived excesses of HMOs. California this year passed laws to prohibit managed care plans from using so-called "gag clauses" that restrict physicians' communication with managed care patients, and contractual "hold harmless" clauses that are an attempt by managed care organizations to transfer liability for their potentially improper decisions to the contracted physician.
As experience with managed care and malpractice exposure accumulates, so will reliable data on the subject. This year, for example, Texas Medical Liability Trust will conduct a study to try to identify any link between managed care and increased malpractice exposure.
Are data on the way?
To many, it's only a matter of time before that link is established. "No one can quote me statistics yet," acknowledges internist Goetter, "but managed care potentially offers a lot of risk." Data emerging in the next two years, he believes, may implicate managed care in increased malpractice suits.
Managed care plans that hand over the risk to physicians might have an edge in reducing malpractice exposure, according to a leading family doctor. "We only take contracts in which we have primary risk for both primary care and specialty costs such as lab and radiology," says Leonard Fromer, a family physician in Santa Monica, Calif. and a member of the Commission on Health Care Services for the American Academy of Family Physicians. "That means the approval or disapproval stays local and not with the health plan."
Fromer doesn't believe managed care inherently makes doctors more vulnerable to malpractice suits. For one thing, he argues, managed care has a better documentary "paper trail" in the form of utilization review notes, quality assurance and better charting. Limits on the amount of care, he says, aren't necessarily bad.
"More care isn't always better. Sometimes more care doesn't do anything and sometimes it's worse," he says. Which brings us back to the starting point: There are no easy answers yet on this one. So stay tuned.
Advice for HMO administrators
on how to minimize legal risks
"Managed care is not more or less prone to malpractice exposure, it just
adds another level of people who can get sued," says John Goldenring, M.D., M.P.H., regional medical director of FHP of California, an HMO based in Cerritos, Calif. He counsels health plan administrators to adhere to three key principles in order to reduce malpractice exposure for themselves and their affiliated physicians:
1. Communicate clearly, openly and honestly with everyone with whom you deal. Make sure you tell people about their rights for appeal.
2. Document everything you do. Just as it is important for practicing doctors to document their clinical decision making, HMO physician administrators also need to keep good records and make sure their plans have clear pathways thoroughly documenting each step of the clinical decision-making process.
3. Think about the legal consequences of what you're doing. Every time you deny some test or procedure, you must be ready to defend the decision. Ask yourself, "Is this worth the fight?" This isn't to say that you apply this analysis to every test or procedure, just the ones that you don't think are necessary.
Good medicine is cost-effective medicine. The first rule of physicians is to do no harm. That means do no treatment or test that is unnecessary.
---
Our most popular topics on Managedcaremag.com
---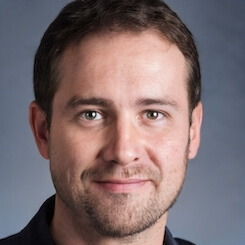 Paul Lendner ist ein praktizierender Experte im Bereich Gesundheit, Medizin und Fitness. Er schreibt bereits seit über 5 Jahren für das Managed Care Mag. Mit seinen Artikeln, die einen einzigartigen Expertenstatus nachweisen, liefert er unseren Lesern nicht nur Mehrwert, sondern auch Hilfestellung bei ihren Problemen.