Mary Hennings remembers the good old days, when working for an HMO meant you were with the white hats, the folks who were curbing all the greedy excesses of modern medicine, paying for regular checkups, and really trying to keep people healthy. But when Hennings, associate director for administration at Harvard University Health Services, went to a family reunion this summer, she got a sharp reminder of what many in the managed care industry know all too well: These days, their hats are black.
"I was just stunned by the number of my relatives who were saying, 'Those HMOs, all they do is take your money and they don't give you care,'" says Hennings. "Good plans are not like that. But I think my relatives are fairly representative of the way a lot of people think these days."
Quote all the upbeat patient satisfaction surveys you want; there is still no doubt that this has been a year of backlash against HMOs. And what with polling, pressure groups and highly reactive politics, the political distance between gripes at a family reunion and voices raised in the well of a state legislature is minute. Witness the 1,000-plus bills introduced in legislatures throughout the country this year aimed at some aspect of managed care, according to a tally kept by the Health Policy Tracking Service of the National Conference of State Legislatures. And 200 of those bills were passed and signed into law. The numbers for 1996 were similar.
HMOs themselves, of course, don't always oppose regulation. On Sept. 24, three of the largest ones joined with two prominent consumer groups to advocate "legally enforceable national standards" by which their industry should be judged. Kaiser Permanente, Group Health Cooperative of Puget Sound and HIP Health Plans announced that they had been working with Families USA and the American Association of Retired Persons to establish a set of principles to "promote quality health care and restore trust in the health care system" (see "Would Federal Oversight in These Areas Be a Cure Worse Than the Disease?").
The New York Times reported that the three health plans "see themselves as having a deeper commitment to consumer protection than many commercial HMOs, but they say it is difficult to fulfill that commitment if they can be undercut by competitors not bound by the same standards."
But the avalanche of recent state-level laws and regulations aimed at particular facets of health care delivery arouses concern among managed care plans for at least two reasons. Such laws make compliance difficult (and expensive) for plans that operate in more than one state. And they threaten to "micromanage" health care delivery, causing higher costs and administrative headaches.
State measures enacted this year include, in Texas, the first-ever statute specifying a consumer's right to sue a managed care organization for malpractice; a Florida law allowing direct access to dermatologists; and an Idaho law requiring coverage of emergency room services when insured individuals are traveling outside the geographic area covered by their HMOs. Seventeen states passed catchall consumer-rights laws directed at forcing managed care organizations to set up grievance procedures and disclose what they do and do not cover. Fourteen states passed laws mandating coverage of diabetic services. Legislators in 36 states introduced bills requiring insurers to cover post-mastectomy inpatient care.
The price of success
At one level, managed care plans might consider all the legislative attention flattering: It is a political reaction to just how successful they have been in the marketplace. "The HMOs won," Hennings says simply. "Some of this stuff is the dying cry of fee-for-service medicine."
Consider that in 1973, fewer than one in every 25 privately insured Americans were enrolled in a managed care plan, whereas now two out of every three privately insured Americans are in such a plan. Michael L. Millenson, a former health reporter for the Chicago Tribune and now a member of the Chicago office of William M. Mercer Inc., the national health benefits consulting company, says managed care regulation has become a hot political issue because "managed care is now being perceived as the care of us, as opposed to them." Today virtually every state legislator has constituents affected in some way by managed care.
The advent of managed also has angered many physicians, says Millenson, by challenging their control of medicine–and often cutting into their income, too. But doctors' anger can't completely explain the anti-managed care talk at family reunions. Geri Dallek, director of health policy for the Families USA Foundation in Washington, notes that even if health plan members haven't directly experienced the horror stories featured in the news and on the Internet, they may have had trouble getting referred to a specialist in managed care, or have had other hassles.
Larry Levitt, a program director at the Henry J. Kaiser Family Foundation in Menlo Park, Calif., says managed care organizations often start out with a strike against them in the minds of new members. "A few years ago, people who joined managed care plans did so out of their own volition," says Levitt. "But increasingly employers are choosing on their behalf and people are in managed care not by their own choice. These are not always happy enrollees that managed care plans are getting."
Vern Rowen, deputy director for state advocacy for the American Association of Health Plans, chalks up the sour mood toward managed care in part to opposition to the fizzled health care reform plan of the first Clinton term. In some people's minds, Rowen says, the unpopular Clinton plan was virtually synonymous with managed care. He also believes that the Clinton plan "energized" various health care interest groups, making them battle-ready to take on managed care.
At the same time, Millenson points out that managed care organizations have not been innocent bystanders. "Health plans are under tremendous pressure from their customers to contain costs," he says. "Some of them have squeezed too hard."
Planting the seed
Legislation regulating HMOs is nothing new, and most states have licensing requirements. But the current wave of legislative action really started in 1995 with the controversy over how long mothers should stay in the hospital after delivery. Milliman & Robertson practice guidelines used by many managed care organizations suggested that women with a normal delivery should stay in the hospital only 6 to 12 hours. Guidelines from the American College of Obstetricians and Gynecologists and American Academy of Pediatrics suggested a minimum of 48 hours of hospital care, plus a home visit. No one knows how many women were actually forced to leave the hospital because of adherence to the Milliman & Robertson guidelines. But a political seed was planted: Someone had to stop HMOs from "kicking new mothers out of the hospital."
In 1995, Maryland, New Jersey, North Carolina and Massachusetts passed laws specifying a minimum length of stay for new mothers. Now 37 states have such laws or regulations on the books. The federal Newborns' and Mothers' Health Protection Act, signed by President Clinton in September 1996, goes into effect in January. It sets a 48-hour minimum stay for mothers after a normal vaginal delivery (96 hours for Caesarean section). Shorter stays are permitted, of course, provided that the attending health care provider and the mother agree that they are a good idea. The federal law won't preempt existing state statutes or regulations as long as they ensure that the length of stay is determined by the new mother's prenatal care physician, are consistent with the 48- and 96-hour minimum for inpatient care and meet ACOG and AAP guidelines.
At the end of 1996, just when the black eye of the maternity length-of-stay issue was healing, the issue of drive-through mastectomies hit the fan. Based on complaints from doctors and patients in Connecticut, a Nov. 6, 1996, article in the Wall Street Journal on outpatient mastectomy revived the image of managed care organizations denying people the hospital care they needed. President Clinton decried drive-through mastectomies in his 1997 State of the Union address. State legislators throughout the country raced to introduce mastectomy bills. Managed care organizations braced themselves for another round of state laws mandating a length of stay for yet another condition. And if a mandated length of stay was necessary for mastectomy, they worried, why not for prostatectomy? Why not a whole Gray's Anatomy full of "legislation by body part"?
Many people, particularly those who work for managed care organizations, see this enthusiasm for length-of-stay mandates as opening up a Pandora's box of legislative meddling. The Health Policy Tracking Service reported that 99 bills in 32 different states were introduced this year mandating some kind of prescription drug coverage, mainly dealing with diabetes treatment and off-label prescribing. Then there are almost laughably narrow special interest bills. Bo Piela, a spokesman for the Massachusetts Association of HMOs, notes with exasperation that legislators in his state introduced bills this year that would have required insurers to cover the cost of reversing voluntary sterilization procedures and adult incontinence products–"that means diapers," says Piela. While these bills didn't pass, Piela says they are indicative of misguided notions afoot about what the purpose of health insurance should be–a free ride for anyone with a medical problem, rather than broad-based, affordable insurance protecting people against high medical costs.
Predictions of large premium hikes are rife, and mandates are often cited as a reason. Jonna Kurucz, director of health care policy for Prudential HealthCare in Roseland, N.J., says the maternity length-of-stay mandates have increased her company's bed-days-per-birth statistics by anywhere from one-tenth of a day to a full day. The mandate has had more impact on obstetricians in areas where Prudential has negotiated global fee contracts, Kurucz says, because these practitioners have had an incentive to shorten post-partum stays.
Kurucz does not have cost figures, but with a day in the hospital costing $1,000 to $2,000, and obstetric delivery being the most common reason for hospitalization in the U.S., the additional bed-days obviously have to be fairly expensive. Milliman & Robertson estimates that 12 fairly common insurance mandates wind up boosting the annual cost of a family insurance policy by $525 to $1,050. The big-ticket items on the Milliman & Robertson list included, on an annual basis, alcoholism treatment ($35÷ $105), infertility treatment ($105÷$175) and mental health parity ($175÷$350), which requires insurers to cover mental health services the same way they do treatment for physical ills. And as critics of mandates point out, the high price tag for insurance contributes to the problem of the uninsured.
The burden on plans
Still, David Rosenthal, M.D., director of Harvard University Health Services and Mary Hennings's boss, notes that added government regulation and "micromanagement" put an admini-
strative burden on health plans, and "that also costs money." But even if mandates weren't a pocketbook issue, the AAHP's Vern Rowen says they would be a bad idea. Mandates have the perverse effect of "enshrining what is often later considered poor medical practice," says Rowen. "If the debate about maternity length of stay had happened 20 years ago, we would be talking about mandated stays of four or five days."
There are signs that the legislative push for specific mandates may be losing some steam. While mastectomy length-of-stay bills were introduced in 36 states during the first half of the year, only 13 laws were actually enacted, according to a summary report released by the Health Policy Tracking Service just last month. And as if to illustrate just how hard it is to set down the details of medical practice into law, there was a dizzying variety of drive-through mastectomy bills. Many established a 48-hour minimum standard for a post-operative hospital stay. But there were bills that set a 24-hour standard, a 72-hour and even a 96- to 100-hour standard. Rowen notes that the maternity length of stay "was a very easy one for legislators to get behind. There really wasn't any downside for them." But when the mastectomy bills came along, many pulled back, he says.
"They saw that a pattern was going to develop that if you go ahead and pass mastectomy, we are going to have legislation covering prostatectomy for men, and then we are going to have it for any number of conditions. I think they realized very quickly that the statute book could become a medical practice handbook."
Molly Stauffer, a senior policy specialist at the Health Policy Tracking Service and author of many of its reports, says many legislators she has talked to "are really trying to get away from the disease-by-disease, provider-by-provider" kind of legislation.
If that is the case, those politicians are going make the AMA happy. That's because, while it got behind the maternity length-of-stay legislation as a necessary brake on overreaching managed care organizations, the association has planted yellow flags of caution on other mandate laws and regulations. Just as physicians resent HMOs telling them what to do, they don't want state legislators writing the rules either.
The dangers of interference
"Any legislation of the practice of medicine comes with great risk," says Ted Lewers, M.D., AMA secretary-treasurer and a nephrologist in Easton, Md. "We would prefer that the practice of medicine remain with the physician and the patient."
"For 2,500 years, doctors have been making clinical decisions, and I do take umbrage at other people trying to do my work for me," says Bill Valenti, M.D., founder of Community Health Network, a clinic for AIDS patients in Rochester, N.Y. "The way a physician looks at it, I am the person who is ultimately responsible for the care that a patient is getting. And I am the person on call at night trying to sort things out."
Direct-access bills
Even if "legislation by body part" is getting a skeptical second look, there are still plenty of bills swirling around out there telling managed care organizations what to do.
The push to require managed care organizations to classify obstetrician/gynecologists as primary care physicians goes back to 1994 and the enactment of a Maryland statute. Twenty-eight states have laws or regulations that require health plans to classify ob/gyns as primary care physicians. But the idea of a right to "direct access" to a specialist is being extended to dozens of other specialists and health care providers, too. Legislators in more than half the states have introduced bills that, to varying degrees, obviate the need to get a referral from a primary care physician and establish the right of some kind of "direct access" to other specialists. Consumer groups and many specialty physician groups herald the direct-access laws as removing a barrier to necessary medical care. From a health plan's perspective, however, a patient's right to direct access is tantamount to a requirement that it pay for a service or treatment. In that sense, direct access is a kind of mandate.
In many ways, the special-interest politics of direct-access legislation is similar to that practiced by disease-specific advocacy groups and turf-minded specialty organizations. A recent Health Policy Tracking Service report quotes a spokesman for an Illinois legislator who introduced direct-access legislation for endocrinologists as saying the bill was a "big but necessary step. There are a number of people out there with glandular disorders–diabetes, thyroid disease. The measure was aimed at providing those individuals with chronic glandular disorders better access to appropriate care." The inevitable inference: Woe betide these sufferers at the hands of mere primary care physicians.
The AMA doesn't seem likely to stand in the way of direct-access legislation. "Have you asked any HMO what is the evidence that restrictions on referrals to a specialist save money?" says Lewers. "There are no studies demonstrating that restrictions on referrals to specialists save money. And there is some evidence that they can even increase the cost of health care."
Nor will consumer groups apparently come to the rescue of micromanagement-plagued HMOs. Dallek at Families USA acknowledges the pitfalls of having every specialty group pushing its own agenda. "I don't know whether mandating direct access to this type of physician and that type of physician is the way to go," she says. But she cites AIDS patients as one group that "we know don't do well with primary care physicians" and mentions other categories of patients for whom direct access to a specialist might be warranted.
What the future holds
For the time being, heightened managed care legislation and regulation seems to be the continuing trend. Following the lead of Congress, 10 states have already passed bills establishing parity for mental health illness, and dozens of such proposals are under consideration. Sen. Paul Wellstone, the liberal Democrat from Minnesota, is pushing federal legislation that would require insurers to cover chemical dependency treatment as well. Bills concerning insurance coverage of emergency room visits, many of them using the "prudent lay person" standard, were enacted in 16 states this year and remain under consideration in at least a dozen more. In the name of taking a more comprehensive, process-oriented approach to managed care, 17 states enacted HMO consumer rights bills this year. What is in those bills varies, but the salient features tend to be a requirement for a grievance procedure and disclosure of coverage limits. And perhaps the number one question this coming year will be whether the Texas liability law starts a trend. Trial lawyers across the country are said to be licking their lips in anticipation.
At the federal level, the big news this fall is expected to be House of Representatives hearings on the exemption to the Employee Retirement Income Security Act for self-insured plans. AMA attorney Carol O'Brien calls the ERISA hearings a quid pro quo for the lack of congressional action on other issues. Also, the Advisory Commission on Consumer Protection and Quality in the Health Care Industry, appointed by President Clinton earlier this year, is expected to issue its first report this fall. That report could be a template for future legislation, but one person familiar with the 32-member commission believes that it is so large and includes so many competing constituencies that its report is unlikely to break any new ground.
Yet there are some signs that the legislative feeding frenzy on HMOs may be tapering off. Employer groups are beginning to complain loudly that the impulse to legislate is bumping up their health insurance costs, and some politicians are apparently paying attention. New Mexico's Republican governor, Gary Johnson, vetoed a patient protection act in April, citing new regulatory requirements on health care insurers and higher premiums. Another Republican, Oklahoma Gov. Frank Keating, vetoed a mental health parity bill in June, saying that such mandates "must be approached cautiously."
Millenson, the consultant, says one of the best things that has happened to the managed care industry in recent months was the decision by California Republican Gov. Pete Wilson to veto some 80 managed care bills working their way through the legislature. Wilson said that, rather than take a piecemeal approach to regulating the industry, he wanted to "benefit from the wisdom" of the commission on managed care that he appointed. The commission, chaired by Stanford University economist and managed care guru Alain Enthoven, is scheduled to come out with its report in January.
What can be done
Of course, managed care organizations can deal with legislative meddling by trying to win back public approval. The AAHP's "Putting Patients First" strategy of self-policing and promulgating high voluntary standards for the industry is one approach. Working with employer groups to point out to legislators the consequences of regulations–higher premiums, increased labor costs–is another. "Who do you think has more clout in a legislature–the customers of the health plans or the health plans?" asks Millenson.
Millenson also says the industry should be careful in picking its battles and should "embrace responsible regulation." Often some regulation can be good thing for an industry, he notes, citing the pharmaceutical industry's love-hate relationship with the Food and Drug Administration. Despite its criticisms, says Millenson, "the last thing the drug industry wants to do is to abolish the FDA," because its rules and regulations create public confidence in the industry's products, to say nothing of liability protection.
Millenson thinks some federal-level legislation might be a boon to the managed care industry. The three leading HMOs that issued the late-September call for national standards were clearly animated by a similar belief.
Alan Tomiyama, vice president for public affairs for the California Association of Health Plans in Sacramento, says health plans can effectively combat adverse "legislation by anecdote" with solid health outcomes data. He holds up as an example the California Public Employees Retirement System's ongoing project with HealthNet to assess cardiac care, which is significant partly because the retirement system is one of the largest managed care customers in state. Tomiyama said a physician group, California Medical Review, is also currently doing an outcomes study of diabetes care in several health plans.
But what are outcome studies going to mean to the public if vocal physicians continue to rail against managed care? Not much, argues Millenson. "The only way HMOs are going to win is by winning the public's trust. And the only way they can win the public's trust is by winning the doctor's trust." He says managed care organizations must "treat doctors with dignity. Because when push comes to shove and it is a choice of whom to believe, your doctor or your insurance company, it ain't no contest."
One practical step in that effort is getting doctors involved in the writing of practice guidelines. A Minnesota physician recalls that a health plan in his state recently encountered a firestorm of protest from medical groups when it tried unilaterally to impose stringent guidelines for radiological procedures. "Clinicians have to be part of the solution," says Rosenthal, who is proud of physicians' role in developing some 90 clinical guidelines on an in-house basis at Harvard University Health Services.
But Rosenthal also points out that many physician groups have either resisted writing guidelines or have written them in their own self-interest. The result has been that managed care organizations have had to step into the void and tell physicians what to do to practice cost-effective medicine. He says physicians have to demonstrate some leadership. "It does sound Pollyanna-ish, but you need leaders. And unfortunately, many of our physician leaders are just beginning to understand that fee-for-service medicine is not coming back."
Peter Wehrwein is a Boston-based health and science journalist and a senior writer at the Harvard School of Public Health.
Would federal oversight in these 18 areas
be a cure worse than the disease?
Just before this issue of Managed Care went to press, three major not-for-profit health plans–Kaiser Permanente, Group Health Cooperative of Puget Sound and HIP Health Plans–joined with Families USA and the American Association of Retired Persons to call for federal enforcement of health plans' adherence to the 18 principles listed below. (Interestingly, the leading HMO trade group, the American Association of Health Plans, sounded a lukewarm note in response to the proposal, observing that government's role in health care is "a question that elicits a range of views throughout the country.")
Accessibility of services, meaning enough physicians to provide timely care–and including direct access for women to obstetrician/gynecologists and free out-of-network referrals when network physicians lack appropriate credentials
Choice of health plans
Confidentiality of health plan information
Continuity of care, with pregnant or seriously ill members allowed to continue seeing a chosen physician "for up to 60 days or through post-partum when their doctors' contracts are terminated by a plan"
Disclosure of information to consumers, including "procedures for utilization management" and "a description of the methodologies used to compensate physicians"
Coverage of emergency care according to a "prudent lay person's" understanding of what constitutes an emergency
An "objective process" for determining when coverage is excluded because care is experimental, including external review
Physician participation in formulary development, and "an exception process when nonformulary alternatives are medically necessary"
Disclosure of medical loss ratios
Prohibitions against discrimination, not only in the traditional categories of civil rights law but also by "disability, genetic makeup, health status or source of payment"
Ombudsman programs
Out-of-area coverage in emergencies
Performance measurement "in areas such as quality of care, access to care, patient satisfaction and financial stability," with disclosure of results
No limits on provider communication with patients
Written standards for provider credentialing, barring discrimination against doctors who "treat a disproportionate number of patients with expensive or chronic medical conditions"
No payment incentives that overtly encourage withholding necessary care: "Full-risk capitation should not be used for an individual provider. Where capitation is used for an individual provider, it should apply only to services directly provided by that provider."
Comparable, comprehensive quality assurance, with independent external review of quality of care
Use of "appropriately licensed providers" for utilization management, with timely decisions and reasons given for adverse decisions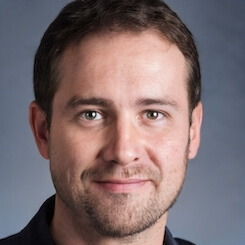 Paul Lendner ist ein praktizierender Experte im Bereich Gesundheit, Medizin und Fitness. Er schreibt bereits seit über 5 Jahren für das Managed Care Mag. Mit seinen Artikeln, die einen einzigartigen Expertenstatus nachweisen, liefert er unseren Lesern nicht nur Mehrwert, sondern auch Hilfestellung bei ihren Problemen.