Organizations such as NCQA are grading managed care plans on many aspects of care and making the results public. Health plans, in turn, are evaluating physicians. Here are some suggestions for making the grade.
The forms discussed in this article can be downloaded below
With health plans measuring ability to serve patients, avoidance of unnecessary costs and actions to keep people healthy, physicians may feel they are back in school, report cards and all.
Plans are evaluating how physicians perform on a variety of measures — patient satisfaction, rates of referral and admission and, most recently, HEDIS 3.0, which means Health Plan Employer Data and Information Set. They are rating primary care doctors' offices because the plans themselves are being graded, literally, on these scales.
The grades, put out by the National Committee on Quality Assurance and published in a report card called Quality Compass, are said to provide insight into effectiveness of care, access to and availability of care, patient satisfaction, health plan stability, use of services, cost of care and "informed health care choices," a category that includes new-member orientation and language translation services. NCQA accredits health plans and provides, for a fee, information that employers use to compare plans.
Going to the source
While some of the measures, such as health plan stability, do not depend on information from individual medical practices, data on effectiveness of care can be gathered only from the primary care physicians who actually see the patients. NCQA selected the HEDIS effectiveness-of-care measures listed below from 826 that were proposed. Those being tested for inclusion in future versions of HEDIS are on page 95.
Whether these are the most important aspects of health care maintenance is moot: They are the standards until the next version is promulgated, perhaps next year. Many health plans already have reported HEDIS 3.0 data to NCQA. However, you can expect evaluations, reporting and grading to be continual as HEDIS becomes more comprehensive.
Health plans gather this information by sending auditors to doctors' offices. A practice that has good figures in, for example, the "effectiveness of care" category contributes to a high grade for a health plan, and can expect not only retention on panels, but increasingly, a bonus.
Yet despite this new emphasis, many practices have not geared up to track the data that HEDIS collects. Calls to four large primary care practices in Maryland revealed that while all had had visits from auditors, only one consistently tracks health care maintenance tasks in a central place in the patient records. Yet that practice had not examined HEDIS requirements to ascertain that it is tracking what HEDIS is tracking.
Still shuffling paper
None of these practices uses computerized medical records. Generally, practices (and auditors) interested in determining when a Pap smear was done must flip through a paper record.
Rather than wait for a poor rating from a managed care health plan, the efficient primary care practice may wish to set up a simple mechanism for tracking HEDIS data, and have it ready at hand when health plan auditors visit.
Here, then, is a simple and effective way to set up a system:
1. Appoint a staff member to be the practice's "HEDIS guru." Whether it is a physician, nurse or practice manager, a HEDIS guru must know what HEDIS is looking for. See the table on page 90 for a summary of HEDIS measures of effectiveness of care.
The guru must be diplomatic enough to gently prod physicians and others in the office into filling out a simple tracking form, or tending to software used to track the data. The HEDIS guru's job is to perform quarterly chart audits, to determine whether people are filling out the tracking form, and to remind those who are not. When auditors arrive, it is the guru's job to take them to the repository of records, paper or electronic, and help them find what they need with alacrity, making their job easier, improving your practice's reputation with the health plan and getting the auditors out of your hair quickly.
2. Develop a tracking form. A HEDIS tracking form is a tickler — a reminder to physicians and people on the staff to address the issues of health care maintenance with patients — and a record of what has been done. An example of a HEDIS tracking flow sheet is below. Health plans often gather some HEDIS data through referral and billing forms.
Often, a chart audit verifies data already collected from other sources. Whether the tracking form's value is in its tickling capacity — so that a referral is generated — or as a document of record or a time-saving device, the form should be one stop on each doctor's journey through a patient's chart at each visit. If a screening test or immunization is due, the physician will note the need after a quick glance at the form. No page flipping will be necessary.
3. Do internal audits regularly. Some physicians will be diverted from health care maintenance issues when they are deeply involved in complicated diagnostic issues. Some physicians will need feedback to keep them on track with HEDIS requirements. The HEDIS guru should select 50 charts per quarter and audit them to make sure that HEDIS tracking forms are up to date. Physicians who have not kept their patients' forms up to date will need a gentle reminder.
4. Make the pertinent questions part of the intake routine. If a triage nurse takes vital signs and chief complaint, have the nurse ask such questions as "Are you smoking?" "When did this child last get his tetanus booster?" "When did you have your last Pap smear and what were the results?"
The nurse can update the HEDIS tracking form or alert the physician about what is needed.
5. Work the form. Practices with blank tracking forms will be losers when the report cards come out. When a physician, nurse or the guru sees a blank that should be filled, it should be with a sense of relief that the omission was found and remedied.
6. Appoint someone to follow up with labs. Tests done but not followed up are a potential legal liability. HEDIS calls for mammograms, Pap smears and eye exams. Have a policy that each physician is responsible for following up any HEDIS-related diagnostic test that he or she orders, and allow time for this task. Or appoint one person to make sure all laboratory results are noted, documented on the flow sheet and followed up.
A person charged with follow-up is especially useful in a large practice where there are part-time physicians. A doctor who works only two days per week and sees patients during all of the scheduled hours will not be so diligent at follow-up as a physician who has been given administrative time for such work.
7. Give specific follow-up for diagnoses targeted by HEDIS. The Health Plan Employer Data Information Set targets otitis media in children, myocardial infarction, diabetes and three psychiatric diagnoses — manic depression, paranoia and schizophrenia — as needing special attention and follow-up. Develop a form for these diagnoses, where the appropriate treatment and follow-up are documented (below and page 98). Put the forms in a special chart section, with "Follow-up" or some other appropriate title.
8. Keep current on HEDIS. NCQA has an Internet site, http://www.ncqa.org. Have the guru check it from time to time. Full details on HEDIS data collection cost $375 for a four-volume package, available from the NCQA Publication Center, P.O. Box 533, Annapolis Junction, MD 20701-0533. Quality Compass costs between $500 and $3,200, depending on the number of health plans that the employer wants to examine.
9. Make sure that HMO auditors know the practice's plan for HEDIS compliance. Each health plan that contracts with a practice will send its own auditors. Have a staff member knowledgeable about HEDIS greet auditors, brief them about the practice's HEDIS compliance plan, show them where the tracking form is positioned in a chart, and tell them where to look for follow-up data on otitis media, myocardial infarction, diabetes and mental illness.
10. Make compliance with HEDIS tracking part of job descriptions and include rewards for excellent performance in the bonus formula. A few HMOs and preferred-provider organizations give bonuses to practices that score high on performance measures, and practices should pass the rewards onto those who excel at meeting HEDIS needs. The HEDIS guru may deserve a bonus.
Health maintenance is nothing new, of course. What is new is the external nature of performance measurement. Physicians are not used to having organizations looking over their shoulders, giving grades. They are accustomed to judging performance by practice size.
Nevertheless, practices that do an excellent job of tracking health maintenance efforts and documenting them for auditors to see will be rewarded with retention on provider panels and, in some cases, bonuses.
And the parts of this effort that patients see are sure to impress them.
Effectiveness of care measures tracked by HEDIS 3.0
Childhood immunization complete by age 2
4 DTP, 3 OPV/IPV, 1 MMR, 3 Hib, 3 HepB
Adolescent immunizations complete
HepB, 2 doses MMR, VZV(CP) and Td booster
Flu shots for patients over 65
Smokers advised to quit
Mammogram within 2 years for women 52—69
Pap smear within 3 years for women 21—64
Pregnant women had prenatal care within first 13 weeks
Women who delivered had post-partum visit within 6 weeks
Proper treatment of otitis media in children
Beta blocker treatment after MI
Diabetic patients had eye exam within year
F/U within 30 days after hospitalization for mental illness
Measures being evaluated for inclusion in future HEDIS versions
Percentage of smokers who quit
Chlamydia screening within the year for patients aged 15-25
Drug and alcohol abuse counseling for adolescents
Screening for chemical dependency
Prescription of warfarin for patients diagnosed with atrial fibrillation
Control of high blood pressure
Screening for colorectal cancer in patients over 55
Flu shots for patients with chronic conditions
Percentage of low-birth weight babies
Patients discharged after MI instructed to take aspirin
Timely follow-up of abnormal Pap smear
Appropriate follow-up of abnormal mammogram within 60 days
Prescription of inhaled corticosteroid and/or cromolyn for asthmatics, at least yearly
Glycohemoglobin tests for diabetics at least twice a year
ACE inhibitors prescribed within 90 days of discharge for heart failure
LDL-C below 100 mg/dl for patients 12 months post-hospitalization for coronary artery disease
Patients diagnosed with depression on antidepressants
Patients diagnosed with schizophrenia had four medication management visits or psychotherapy visits with psychiatrist per year
Forms 1-3:
Available in Microsoft Word format or Adobe Acrobat PDF
Form 1: A single form in a patient's chart can record care actions that HEDIS tracks.
Form 2: A dedicated form is useful for keeping track of diabetes encounters.
Form 3: HEDIS, highly concerned with how doctors control inpatient care, tracks myocardial infarction, mental illness and atrial fibrillation. A uniform discharge record can help you make this information easily available for an audit.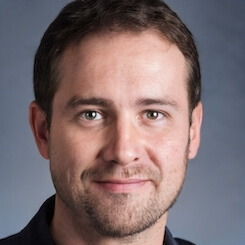 Paul Lendner ist ein praktizierender Experte im Bereich Gesundheit, Medizin und Fitness. Er schreibt bereits seit über 5 Jahren für das Managed Care Mag. Mit seinen Artikeln, die einen einzigartigen Expertenstatus nachweisen, liefert er unseren Lesern nicht nur Mehrwert, sondern auch Hilfestellung bei ihren Problemen.