The health plan was listing badly when Charles Baker boarded it in 2000. Since then, the ship has been righted and the way is clear.
Shortly after becoming chief executive at Harvard Pilgrim Health Care five years ago, Charles Baker felt more like a frustrated enrollee than the guy in charge. For several weeks, he was receiving bills from a physician for his wife's recent surgery. But Harvard Pilgrim should have paid the bills; it was the family's health insurer even before Baker took the job in 1999. After digging around for an answer, Baker learned that a fairly simple bureaucratic snafu was to blame. But the effort was time-consuming.
"I have a wife and kids, and we have the same things going on as everybody else," says Baker, 48, who arrived at the Wellesley, Mass., not-for-profit health plan a few months before it was placed in receivership in early 2000. "It gave me a sense of how things worked."
Indeed, the episode was instructive. And Baker later referred to the experience as he and his managerial team were devising HPHC Connect, an online self-service offering that allows enrollees to review the status of claims, eligibility, pharmacy data, and referral authorizations. Had it been in place in 1999, Baker would have saved a great deal of time.
This type of approach to providing customer service has won Harvard Pilgrim accolades in recent months. In addition to Massachusetts, the health plan services Maine and New Hampshire through an HMO, a PPO, a POS, and Medicare, with a network of 22,000 doctors and 130 hospitals. The total enrollment in 2003, the last year for which figures were available, reached nearly 804,000 in that tri-state area.
Last September, the National Committee for Quality Assurance issued its closely watched annual study and Harvard Pilgrim ranked highest in providing effective care and member satisfaction. This was the first time that the same health plan topped both lists.
"They're doing a lot of things right," says Margaret O'Kane, NCQA's president. "They have a longstanding and very fundamental commitment to improving clinical care. And they have an understanding of what it takes to deliver good communication to members the first time there's contact. They've really moved their patient satisfaction numbers up. There's just a relentless pursuit of achievement."
At the same time, Harvard Pilgrim's HMO and PPO were labeled as distinguished health plans by J.D. Power and Associates, the market-research firm, which surveyed about 3,600 health plan enrollees nationwide. Harvard won high grades in all six categories measured — provider choice, claims processing, information provided, preventive care services, approval process, and customer-service interactions.
"They're in a very competitive market, but they've always had a very strong focus on members, physicians, and customer service," says David Stefan, senior director for operations and development and managed-care industry leader at J.D. Power, who adds that Harvard Pilgrim is an aggressive advertiser, does a great deal of consumer outreach, and has a strong benefit design. "The issues Harvard Pilgrim went through [in the past] have a lot to do with how they operate."
Serious financial problems
Those issues involved serious financial problems that created a health care crisis in New England in January 2000, when the Massachusetts insurance commissioner placed Harvard Pilgrim in receivership. The move took place after it became known that the health plan's 1999 financial losses of $227 million would be much larger than had been expected.
In a hand-wringing editorial in January 2000, the Boston Globe reflected widespread fears by openly worrying that Harvard Pilgrim would become insolvent. The newspaper went on to say that placing the health plan in receivership was a "shocking" development that exposed the "striking underfinancing" of the health care system.
Background
Only a few months before, Baker had arrived as chief executive. A one-time secretary of human and health services in Massachusetts, he had spent the previous months running a not-for-profit, multi-specialty group physicians' practice. In that role, he oversaw services provided by more than 800 doctors to some 300,000 state residents.
Turning Harvard Pilgrim around was no picnic, he says. Within the first few months on the job, he overhauled senior management; completed the withdrawal from the Rhode Island market, which was already under way; reworked contracts with the plan's hospital and physician networks; changed pharmacy benefit managers; and eliminated about 2,000 jobs.
"We did a whole bunch of things, but it wasn't easy," Baker recalls. Nonetheless, the steps taken proved correct. In just one year, losses were narrowed to just $10 million. And starting in 2001, Harvard Pilgrim has been profitable every year, with profits reaching $44.2 million in 2003, according to the plan's annual report.
Along the way, though, Harvard Pilgrim made several other decisions that have made the health plan a turnaround story in the increasingly grinding world of managed care. Among all the restructuring moves, Baker made a point of instituting a philosophy that focused squarely on greater use of technology and data, and greatly improving customer service.
"We made an explicit decision to improve service performance and quality," says Baker. "A lot began by making service operations more precise. If you operate in a way that limits the number of transactions per day on behalf of constituents, you reduce the number that have to be redone, for whatever reason. We worked on the theory that, if you want to make people happy, you need to provide reliable service. So we focused on the operating piece."
To ensure that the theory works in reality, Baker will spend time at least once a month listening to customer service calls. Another member of his managerial team does the same thing, only more often. And sometimes, Baker tests the system himself with his own family's claims, rather than relying on executive privilege. Another piece in his puzzle is the online self-service program, HPHC Connect. At last count, plan members handled about 1 million transactions online, and that doesn't include the actual filing of claims. As Baker sees it, the program allows members to more readily gain access to important information, which builds confidence in his company.
Harvard Pilgrim also began doing what many other health plans pursue — using data to promote outreach and improve the quality of patient care. Recognizing that many members aren't diligent about receiving regular check-ups or may forget to talk to their doctors about key health issues, the plan sends reminders to patients and offers incentives to doctors.
For instance, doctors are sent printouts for a diabetes patient to ensure that such things as eye exams, annual physicals, and blood sugar counts are performed. "This can drive some behavior and activity at the physician level," says Baker. "Doctors do it for two reasons — it's a simple and accurate way to get things done and there are the incentives."
One large corporate customer says Harvard Pilgrim gets it right. Verizon, the communications company, contracts with Harvard's HMO and Medicare program to provide health care to between 12,000 and 15,000 employees and their dependents in three New England states. And service has improved over the past few years, according to Jeff Hanson, regional health care manager.
"We're very discriminating in our health plans and getting more so with health care costs rising as they are," says Hanson, who is based in Verizon's Portland, Maine office. "So we have very high expectations. But Charlie Baker has done an exceptional job of turning Harvard Pilgrim around."
Unlike some other corporations that may rely mostly on one health plan for its employees, Verizon pursues a patchwork approach by choosing regional and, sometimes, local plans to provide services in specific locations.
As a result, Verizon evaluates health plans on a market-by-market basis, which in New England means Baker has stiff competition.
It pays to listen
From his vantage point, Hanson says Harvard Pilgrim succeeds by spending time listening to what Verizon managers and employees want in the way of health care services and costs. Unlike other plans that may simply offer a range of plain vanilla services, he says, Harvard Pilgrim tries to tailor its offerings to meet the company's needs.
"They're not selling us as much as they're soliciting our input," says Hanson. "They're proactive in setting standards and they're very interested in hearing from us, which tells me they have their heads screwed on right. And Charlie even sits in on the annual three-hour renewal meeting. He listens to every minute and has his ear to his clients."
'Overzealous pre-authorization'
That's not to say every constituent group is thrilled with Harvard Pilgrim. Recently, the health plan began a new pre-authorization program for imaging that has annoyed some doctors, who call the effort to contain fast-rising costs a bit too overzealous, according to a source at the Massachusetts Medical Society, who asked not to be named.
Baker acknowledges that some physicians are unhappy with the approach, which began last summer. But he insists that, at the end of the day, any procedure that a doctor believes is necessary will be approved. Harvard Pilgrim, he adds, won't overrule the physician. But the health plan does insist that doctors first call in and provide information.
"There was certainly a lot of unhappiness about putting this in place. We were told it was a heavy-handed way of solving the problem. I wish there were another way to get it done. But the growth rate in costs was phenomenal and there were no standards. It was alarming," says Baker. "By doing so, this gives us a richer database [to draw upon] on the reasons for procedures. We can't generate such data just based on claims."
Other challenges abound. Baker isn't looking to expand beyond Harvard Pilgrim's immediate area, but there are other ways to further penetrate the plan's home market. Toward that end, Harvard Pilgrim recently inked a pact with United HealthGroup to offer large corporations health care services in a wider area.
As Baker notes, United Healthcare lacks much of a presence in Boston and New England. "A few years ago, there weren't a lot of employers looking for plans just to cover 300 or 500 lives," he says. "And we needed to find somebody to help us with national networks."
Looking further into the future, though, Baker sounds like so many other plan executives — the rise in health care costs worries him. As consumers assume increasing financial responsibility for their health care, it will fall to health plans to smartly and quickly gather and deliver useful data.
"My members are going to be required to think about these things," says Baker. That's a big accomplishment, though, given where Harvard Pilgrim was just a few years ago. "They definitely struggled," says NCQA's O'Kane, "but they're pretty stable these days."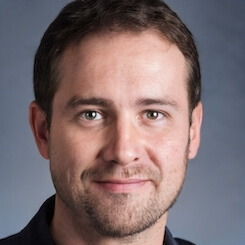 Paul Lendner ist ein praktizierender Experte im Bereich Gesundheit, Medizin und Fitness. Er schreibt bereits seit über 5 Jahren für das Managed Care Mag. Mit seinen Artikeln, die einen einzigartigen Expertenstatus nachweisen, liefert er unseren Lesern nicht nur Mehrwert, sondern auch Hilfestellung bei ihren Problemen.