Studies suggest that U.S. physicians are hesitant to put patients on insulin therapy, but these pens may offer value by improving control
Express Scripts, the mega PBM, reports that the 2012 drug trend for traditional medications declined in 7 of the top 10 traditional classes. In part that decline stems from patent expirations for blockbuster medications like Lipitor and a rising generic fill rate.
Diabetes medications are a top 10 class and they enjoy a unique position vis a vis the other top 10 drug classes. They didn't lead costs downward; instead they bucked the trend with a huge expenditure increase. Expenditures for antidiabetic agents increased by 11 percent. Utilization increased by 1.5 percent and prices by 9.5 percent.
Antidiabetic agents are a complicated treatment category for health plans and PBMs. There are new combination medications, diabetes is a high priority disease, and there is an intense focus on improving adherence, all of which drive up costs.
Adults with diabetes receiving treatment with insulin or other therapies, United States, 2007–2009
Source: Centers for Disease Control and Prevention
Health plans have been unable to control the cost of antidiabetics. Drug manufacturers exploit the importance of these medications with price increases. In most cases, health plans and PBMs are required to provide easy access to the medications and support concerted efforts to improve adherence.
Other contributing factors to skyrocketing costs include volume shifts in different subclasses of agents, a trend toward extended release variants, the introduction of new combination agents, and, most significantly, the use of pens for altered insulins.
While health plans and PBMs need to focus on controlling costs, poor adherence and glycemic control remain a huge problem. That places them in the difficult position of trying to hold down expenditures while simultaneously improving outcomes. The availability of new medications and new ways of administering insulin may lead to better glycemic control that may in turn hold down downstream costs associated with the complications from disease progression.
Pens
Insulin pens are the primary driver of increased expenditures in diabetes. These compact preloaded injectors are much simpler to use than vials and syringes.
From 2009 through 2012, the total volume of diabetes prescriptions increased by 4.6 percent while the number of prescriptions for insulin pens grew by 23.2 percent, according to projections based on data from IMS Health.
In the same period, total expenditures for insulin pens increased by 129 percent, from $1.7 billion to $3.9 billion.
For insulin as a subclass, the volume trend has been an increase in long-acting and rapid-acting analogs over human insulins and the use of pens over vials. The most popular long-acting insulin — Lantus Solostar — grew by 143 percent from 2009 through 2012, going from 3.3 million to 8 million prescriptions. Expenditures increased from $700 million to $2.1 billion. The average cost of a 30-day prescription was $273 in 2012.
The two most popular rapid-acting pens — Novolog Flexpen and Humalog Kwikpen — grew 139 percent from 2.3 million to 5.4 million prescriptions. Total expenditures increased from $600 million to $1.7 billion.
"We looked at the use of pens in patients over 18 years old, and found that about two thirds of the insulin prescriptions we fill across our company are for insulin pens," says Debbie Hiller of Kerr Drug, a North Carolina pharmacy chain. Hiller manages Kerr's diabetes programs.
"New starts on insulin generally prefer pens over vials and syringes, while long time insulin patients may choose to stay with the vials — it's sort of a 'don't fix what isn't broken' philosophy for them," says Hiller.
Diabetes is an important business line for retail pharmacies that see many revenue opportunities in diabetes, such as glucose meter sales and front-of-store sales when patients come in to pick up their prescriptions. Some retail pharmacies offer formal diabetes education classes which are paid for by Medicare and occasionally by private payers.
Cost vs. control
There is little that health plans and PBMs can do to control diabetes costs. "Diabetes is a priority, and health plans have to provide access to the medicines," says F. Randy Vogenberg, RPh, PhD, an industry consultant. "There isn't much opportunity to control costs through tiering or utilization management. Health plans are trying to assure their customers that they are negotiating costs. They are playing the manufacturers against each other for the best contract price and higher rebates."
The latest drug benefit report from the Pharmacy Benefit Management Institute, voice of the pharmacy benefit management industry, says that pharmacy benefit plan sponsors are controlling their costs by reducing the use of copayment waivers for antidiabetics, stemming from questions about the value of reducing copayments. PBMI says several studies have challenged the assumption that copayment waivers increase medication adherence or contain overall health care costs.
In other situations where health plans found it difficult to control expenditures, they switched their attention to providing value through other means, such as limiting downstream costs or improving outcomes.
Delayed insulin use
"There are some data that patients have elevated HbA1c levels for 1 to 5 years before they get started on insulin. But to the extent that a patient moves to insulin when they need it, that's better health care delivery," says Robert Ratner, MD, chief scientific and medical officer at the American Diabetes Association.
A major reason for the delay, Ratner says, is a lack of time and resources in physicians' offices to teach patients about all of the techniques involved with the use insulin vials and syringes. He says pens allow physicians an easier way to start patients on insulin.
The Diabetes Attitudes, Wishes, and Needs (DAWN) study found both provider and patient barriers to timely initiation of insulin therapy. The multinational study found that U.S. physicians and nurses were more likely to delay starting insulin therapy than providers in most other countries. The resistance to insulin therapy among doctors stemmed from a concern that insulin would not improve glucose control.
Ratner says insulin pens can improve self-management. "Everyone says pens are simpler to use than vials and syringes, but I hate that comment. Pens go far beyond that: They help patients take their medicine regularly."
He says pens improve accurate dosing and increase patients' confidence in injecting themselves.
"If you're dialing a pen to the appropriate dose, you have much better accuracy and reproducibility each day compared to a vial and syringe. There's simply no way that patients can draw up a dose as accurately with a vial."
The bottom line for health plans and PBMs is that they need to continue to demonstrate value by managing costs, and in diabetes, consider promoting timely switching to insulin therapy plus ways to improve patient education in self-management.
---
Our most popular topics on Managedcaremag.com
---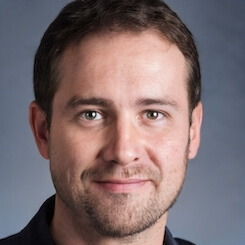 Paul Lendner ist ein praktizierender Experte im Bereich Gesundheit, Medizin und Fitness. Er schreibt bereits seit über 5 Jahren für das Managed Care Mag. Mit seinen Artikeln, die einen einzigartigen Expertenstatus nachweisen, liefert er unseren Lesern nicht nur Mehrwert, sondern auch Hilfestellung bei ihren Problemen.