The government joins health plans, providers, employers, and pharmaceutical companies in seeking to establish DM's value
The industry is evolving, with a nice boost from Uncle Sam
Disease management's legitimacy got a shot in the arm when the Centers for Medicare & Medicaid Services awarded multimillion dollar contracts to nine vendors last December. The "Medicare Health Support" pilot programs carry estimated budgets of between $100 million and $200 million, a substantial investment.
That's pretty big news because DM as an industry is little more than a decade old. The confidence of employers and of the health care industry is reflected in DM vendor revenue, $1.2 billion today compared with an estimated $78 million in 1997 (the earliest figures available), according to Al Lewis, JD, president of the Disease Management Purchasing Consortium International, a group that represents payers seeking to contract with vendors.
"The promise of disease management, indeed the Holy Grail of managed care, is to improve care while reducing costs," said Arthur Lazarus, MD, writing in Psychiatric Services in February 2001.
But whether it is a useful cost-containment strategy for a host of diseases is still the subject of intense debate. Much of that centers on the cost-benefit ratio of DM programs, and the question of whether DM merely adds another layer to health care.
"There is no silver bullet for escalating health care costs. However, there is a growing belief in what DM is trying to accomplish," says Christobel Selecky, president of the Disease Management Association of America (DMAA).
Proven or not, DM grows. Besides big business, demand comes from state governments that want to control Medicaid costs, pharmaceutical companies that leverage DM programs for favored positions on formularies, and insurers able to snag more contracts with DM offerings.
DM offers real support for physicians far too busy to nag patients to take their pills and watch what they eat. And vendors sometimes give patients what physicians never did — cash or gifts for taking the advice, staying well, and keeping out of hospitals.
About 10 percent of patients, primarily those with chronic conditions, account for 70 percent of health care spending, according to published studies. There were 129 million people with chronic conditions in 2005, expected to grow 32 percent to 171 million in 2030, according to Partnership for Solutions, a research cooperative led by Johns Hopkins University.
Early results from limited DM programs seemed to indicate that they reduced use of health benefits, absenteeism, disability claims, and workers compensation injuries while at the same time enhancing productivity, morale, and loyalty. They also reduced presenteeism (low productivity from employees who show up for work feeling poorly).
Employers then started asking, "What about the rest of the population?" That led to enormous change and exponential growth in the nascent industry.
Every year, Hewitt Associates, the human resources and benefits company, surveys 500 employers who have a collective 6 million workers. Only two years ago, 39 percent offered DM programs to employees. Today, more than half offer help controlling some 30 conditions, according to Hewitt. Here, then, are the top trends employers have inspired.
1. More Diseases
The first DM vendors and MCOs specialized in managing one or two diseases in high-acuity patients to maintain clinical focus and to obtain optimal outcomes. "The diseases commonly tackled by DM in the 1990s were diabetes, asthma, and heart failure," says Seth Serxner, PhD, of Mercer Human Resource Consulting, which advises large employers on health care coverage.
Today, the largest DM companies, such as American Healthways, CorSolutions, Health Dialog Service, and Lifemasters Support Self Care, offer to manage as many as 120 diseases or conditions. Typically, they include musculoskeletal or low back pain, depression, and severe chronic pain.
"I suspect even more diseases will be added, such as infertility," says Lewis. "Even if infertility is not a covered benefit, multiple births are covered, so it's 'Pay me now or pay me later.'"
Selecky, who besides being president of DMAA is also Lifemasters executive chairwoman, says that in 2001, 30 percent of Lifemasters's requests for proposals were for single diseases, but by 2004, 80 percent were for five or more.
One program in increasing demand is obesity. Annual medical costs for overweight and obese employees are about $1,500 more than for people with healthy weight, according to a 2003 study by the University of Michigan of nearly 180,000 General Motors' employees and dependents.
2. Outsourcing
Initially, health insurers created their own DM programs, but some found it complicated. Employers also sought "brand name" vendors, according to Lewis.
Today, most payers outsource some or all of their DM programs. A 2004 survey by the investment and research house JP Morgan found 63 percent of plans have both in-house and outsourced programs; 32 percent have only in-house DM, and 5 percent totally outsource.
Smaller plans lack the scale and financial resources to justify developing DM programs and most often use outside vendors, reports Morgan.
"We expect that the health plans that are both internally developing and outsourcing disease management programs are hedging their bets in this still emerging field until the credibility of disease management becomes more established," according to Morgan's research. "Moreover, we expect that most of the larger plans would prefer to contract with at least one external vendor to learn best practices and maintain exposure to disease management techniques used outside of their own organizations."
3. Complicated RFPs
When DM began, employers issued a single question on RFPs, "Do you have a DM program?" From about 2003 on, the same employers started asking for many more details, such as: Is your DM program accredited? Who's your vendor? What are your documented outcomes? … and many more. One page of questions concerning DM expanded to 10.
Not only are RFPs more involved, there are more of them. Selecky says that in 2001, Lifemasters received 37 RFPs. In the first five months of 2005, it had already received 66.
4. Wellness Management
It is no longer enough for DM programs to cover diseases or conditions. Employers are looking for vendors and MCOs to cover the broad range of workers, from the well to the "at-risk" to the catastrophically ill. Wellness programs such as smoking cessation and weight control can save businesses as much as 7 percent in health care expenses, according to Hewitt Associates.
"Carriers are seeing the need to expand, to find people that don't necessarily have the conditions now but who will develop diseases if their risk factors go unchecked," Mercer's Serxner says.
According to analysts at American Healthways, an average of 25 to 35 percent of all people in health plans file no claims in any given year, but not all of them are well. Of those who don't file claims, 15 percent will get sick in the following 12 months. A "pre-sick" person could be an overweight 50-year-old who does not yet show signs of diabetes but who could develop the condition.
In May, for example, Humana announced a "pre-sick" program to keep more than 9,000 employees of the University of Miami out of doctors' offices. A specialized gym is being constructed on campus.
"Though programs have always been around, wellness has all of a sudden increased dramatically in popularity," Serxner says. "Employers are starting to say this makes more sense."
Potential enrollees for wellness programs are determined through predictive modeling that takes into account family history and sick days taken. Once members have been identified and stratified according to risk, vendors provide varying services, from educational mailings to frequent phone calls.
5. Accreditation and Regulation
Three major organizations began certifying/accrediting DM programs in 2001–2002: URAC, NCQA, and JCAHO. Generally, JCAHO certifies hospital DM programs, NCQA certifies and accredits HMO programs, and URAC accredits and certifies private DM vendors, though there is overlap.
"It started because employers or health plans wanted a way to differentiate programs based on value," says Brian Schilling of NCQA. In its first year, JCAHO certified eight organizations; this year, 132 are expected to seek certification. A total of 153 are certified already.
Some DM vendors, like McKesson Health Solutions, spend up to $30,000 for each certification/accreditation and become certified by all three. "It's a bragging rights issue," Schilling says. "They can advertise their certifications and further distinguish themselves as a quality player."
The three groups standardized the industry. "There were many types of DM springing up and no criteria," says URAC vice president Annette Watson, RN. To qualify, for starters, DM companies must meet six criteria posted on the DMAA Web site. Accreditation applies to entire organizations; certification is a subset that applies to a specific program within, though nuances apply.
Besides seeking distinction, DM vendors find that certification or accreditation helps them meet a growing body of state requirements. For example, some states require DM to be delivered in a language that suits most of the population.
"Laws and regulations pertaining to DM appear to be emerging," Watson says. In 2002, there were 214 state and federal laws and regulations that mentioned DM. In 2004, there were 312, according to URAC research. Still, this pales compared to 7,742 for case management, a field that began in hospitals about 10 years earlier.
6. Incentives for Employees
Innovative programs that improve health, keep employees out of the ER, and reduce absenteeism fail miserably if apathetic workers bent on enjoying a drag on a cigarette, chowing down extra helpings at buffet restaurants, and engaging in a sedentary lifestyle refuse to sign up.
Incentives were once infrequent, says Mercer's Serxner. "Now there has been a very rapid increase in adoption of financial incentives to encourage members to enroll."
Companies that don't offer program incentives have participation rates of 14 to 20 percent, says Roger Reed, chief health officer for Gordian Health Solutions, which Reed describes as a population health management vendor. Those are people normally motivated to improve their health, according to Gordian data. If some minor incentive is offered, participation rises to 30 percent.
When employees are enticed with payments or credits of $100 or more, enrollment jumps to 50 percent. The greatest participation, up to 90 percent, arises when paychecks are stuffed with extra cash or when there is a reduction in health insurance premiums. "Virtually no one drops out because they don't want you to touch their paycheck," Reed says.
Incentives vary greatly. One Gordian client offers $125 to employees who complete a year in a stress reduction, weight management, or exercise program. At Medical Mutual of Ohio in Cleveland, incentives range from a $10 gift certificate to a department store for members who maintain enrollment in an asthma program for six months to free glucometers for diabetics in a DM program. Copayments and deductibles are waived too.
Gordian exacts a pound of flesh when employees enroll in DM programs, then become complacent. "If health coaches call twice and the employee does not respond, health premiums are added back in. That hurts and they come back right away," Reed says. To keep employees engaged over time, incentives have to be regular, such as monthly, he adds.
The Hewitt survey of about 500 major employers found that incentive offerings have remained stagnant at about 14 percent for the past three years. However, "our experts are saying there is going to be a significant uptick when we do our survey this year. There appears to be a lot of interest on the part of employers," says JoAnne Laffey of Hewitt. Incentives for wellness programs rose to 30 percent in 2005 from 21 percent of those surveyed in the previous year.
Some states, such as New Hampshire, permit health insurers in the small group and individual markets to discount the premium rate for health benefit plans that include significant financial incentives for covered persons to participate in wellness or DM. South Dakota penalizes state risk pool enrollees (people who cannot otherwise obtain health insurance) who do not engage in DM programs by making them pay 50 percent of eligible expenses (after the deductible) when they visit a provider.
7. Decline of 1-Disease Companies
Industry experts expect single-disease DM vendors to merge with or be acquired by larger concerns. Among them is Alere Medical for heart failure, AirLogix for respiratory disease, QMed for heart disease, and Accordant Services for rare diseases.
"Employers want companies that can cover all diseases. They don't want to hire three companies for different levels of acuity or diseases," Serxner of Mercer says.
When CMS chose nine vendors for its $100–$200 million national DM pilot, the companies that were selected offered multiple capabilities, says Vince Kuraitis, JD, a DM consultant who spoke on the subject to the National Managed Health Care Congress in March in Washington.
CMS presents: 'event of the decade'
In December, the Centers for Medicare & Medicaid Services awarded nine disease management vendors three-year contracts valued collectively at between $100 million and $200 million. The contracts involve 180,000 beneficiaries. It is the largest trial of disease management ever conducted.
Vendors must demonstrate that DM saves the Medicare program money and improves patient health. If the vendors are successful, the program must be expanded nationally, which would be a huge boon to DM vendors and make DM as commonly prescribed as NSAIDs for arthritis. Awardees and their project locations are:
Aetna Health Management, Chicago,
American Healthways, Washington, D. C. and Maryland,
Cigna HealthCare, Georgia,
Health Dialog Services, Pennsylvania,
Humana, Florida,
Lifemasters Supported Self Care, Oklahoma,
McKesson Health Solutions, Mississippi,
Visiting Nurse Service of New York Home Care, and United HealthCare Services — Evercare, New York, and
XLHealth, Tennessee.
Called the "event of the decade for DM" by Vince Kuraitis, JD, MBA, of Better Health Technologies, a DM consulting company, it seen as a signal of CMS's belief in DM. The agency ordered three-year trials for beneficiaries with COPD, CHF, and complex diabetes.
"When CMS, the biggest payer in the world, decides it will test DM, it sends a message to the rest of the payer community," says Christobel Selecky, president of the Disease Management Association of America.
The contracts accelerated a shakeout that had been in progress, inspiring mergers and acquisitions. Moreover, they persuaded some vendors to make commitments to recent trends, such as seeking program accreditation and finding ways to validate savings.
If results show improved quality of care, improved beneficiary satisfaction, and achieved spending targets, CMS is required to expand DM nationwide after the first two years. According to analysts, government involvement would expand DM tenfold to a $10 billion industry, equivalent to net sales of all 2004 Toyotas and Lexuses worldwide.
Moreover, it would spread DM to the masses in largely unpenetrated Medicare markets, instead of being available, as it has in the past, mostly to employees of large corporations. Contrarily, if trials fail, it could set the industry back years. "We are clearly in a 'proof-of-concept" stage," Selecky says.
"That was a signal to the rest of the industry," he says. "Most single-disease companies will be pressured to rethink whether they can remain single-disease or want to be acquired." AirLogix, for example, has hired investment bankers to put itself on the block, says one industry insider. "These kinds of companies realize Medicare is a gigantic market and that larger companies will want to expand by acquisition. This is the year to take advantage of growth opportunities," she says.
8. Some Specialized DM Carve-Outs May Stay
DM vendor contracts typically exclude coverage for high-acuity patients whose treatments require intensity not easily provided, leaving gaps in care. Among them: renal, trauma, AIDS, and cancer patients, and people receiving home health care or residing in skilled nursing facilities (SNFs). Employers and insurers found that these patients run up some of the biggest tabs in health care and could benefit from DM.
CMS awardees promised to include some categories, such as cancer, HIV, trauma, and SNF residents, motivating winning vendors to buy companies with specialized DM capabilities or to contract with them. McKesson Health Solutions, for example, one of the nine DM vendors that won a CMS contract, allied itself with Matrix Medical Network, a Brooklyn company that employs MDs for 40-hour workweeks in SNFs and assisted care living facilities (ACLFs).
Matrix doctors call themselves SNFists, a take-off on hospitalists. The company staffs 45 SNFs and five assisted-living facilities in New York and New Jersey. Matrix also has a contract with Oxford Health Plan to prevent "bounce-backs," patients rehospitalized within 30 days of discharge from a SNF, such as after hip replacement surgery.
"That can save hundreds of unnecessary hospitalizations," says Matrix Medical Director Marcia Naveh, MD, who targets a 10–30 percent reduction in hospitalizations. "By being on site, our doctors can help identify and address issues that may prevent re-hospitalizations."
What makes the carve-out so specialized is not just acuity, it's face-to-face care. Unlike other DM patients, SNF and ACLF patients cannot be managed by phone because often they have dementia, they don't have a phone at bedside, or don't answer the phone. "SNF has among the highest ROI in the field," says Lewis. "These people are woefully undermanaged and extremely fragile." Other post acute DM vendors are Coordinated Care Solutions, and Geriatrix.
Another carve-out that may be so specialized that it is here to stay is renal care. Optimal Renal Care, Renaissance Health Care, Renal Disease Management, and Renal Management Services are among the largest. Whether these companies can survive on their own as specialized niches or be absorbed by larger companies remains in question.
One health insurer prefers four DM vendors because each has a proven track record with a particular disease. "Some have done better with certain conditions," says Paula Sauer, vice president for care management for Medical Mutual of Ohio's 1.5 million members. Sauer chose Matria for maternity care, CorSolutions for heart patients, Health Integrated for depression, and Renaissance for end stage renal disease.
9. Industry Consolidation
While there has always been buying and selling of companies within the DM industry, nothing has catalyzed the movement more than the Medicare pilot projects awarded in December. "Medicare has really shaken up the market by entering," Kuraitis, the consultant, says. "There will be a lot of activity in the next year or two, fueled by Wall Street wanting some of the private companies to go public."
The Medicare awards, given mostly to publicly traded DM vendors or health plans, sent a message to the DM industry. "There is a shakeout going on," Mercer's Serxner says.
"Medicare decided on the nine because of scale/size, because of IT systems, and because of DM experience," adds Kuraitis. "It is likely Medicare will continue to contract with a few large, specialized companies for DM services. It looks far less likely that Medicare will contract with hundreds of regionally based hospital and/or physician organizations."
Several of the estimated 100 DM companies are actively exploring options to become publicly traded. "Others are putting themselves up for auction. They have hired investment bankers and are exploring options for sale, acquisition, or merger. There are ventures trying to consolidate DM companies," Kuraitis says. Adds Samuel Cramer, MD, who directs WellPoint's DM subsidiary, Health Management Corp. (HMC). "There will probably be only a few big players in the next five to ten years."
10. Validated Results
No facet of DM is more controversial than the process by which vendors measure outcomes, called ROI validation. Since DM costs employers an estimated $3–$6 per employee, they have said, "Show me the money!"
Initially, vendors promised savings three to four times the cost of their programs. Those numbers were based on fuzzy math, says Lewis, the president of the Disease Management Purchasing Consortium International. Ninety percent of measurements are invalid, he adds.
Even today, savings claims differ wildly. HMC claims that for every DM dollar invested, the return is $2.80. Lewis says the ratio is more commonly for every dollar, $1.50 is returned.
As the field has matured, savvy employers and health insurers are requiring that vendors show how they come up with their numbers.
Even CMS weighed in. "The field is in dire need of measurement standards for evaluating economic results," federal researchers wrote last October.
Industry insiders say it is easier said than done.
There is no way to know DM's true value because there are too many variables to consider. Moreover, how to factor in increased productivity and fewer absences from work?
"I don't think the market will accept that it's impossible to quantify. You have to just produce the best results and state up front what the many variables are," says Cramer of HMC.
A standard may be coming, but not without tremendous infighting. What is emerging are several standards for verifying math methods, which may eventually lead to a single one in 10 years, predicts Michael Cousins, PhD, vice president for research and development at Health Dialog.
Cousins swears by the evaluation methods of the Society of Actuaries. SHPS Healthcare Services, another DM vendor, attests to the validation methods of Ernst & Young. Insurers have been lining up to pay $2,000 to have their methods approved under a Savings Measurement Certification Program created by Lewis's company. And NCQA is currently exploring the possibility of developing a certification program for results.
DMAA sources say the group does not want to be an industry regulator. Nonetheless, it has produced a guidebook titled DM Program Evaluation Guide.
"You are trying to measure savings but there are too many variables," says Watson, URAC's vice president. "People move from plan to plan, DM programs can be managed correctly or incorrectly, and there are confounding health care issues, like a patient who is in a diabetes program but he has cardiac problems too."
"I don't dispute that DM programs save money, but how much money is part of the debate," Watson says. "Saving money is not the only measure of success — patient safety and higher patient satisfaction have to be part of the equation."
The Congressional Budget Office examined dozens of peer-reviewed DM articles that tout savings. The agency's October 2004 report found insufficient evidence. More, it raised the possibility that the programs could even raise costs by increasing the amount of medical care patients use. But the CBO also wrote that DM programs could be worthwhile for society even if they don't reduce costs.
DM programs work only if patients take the advice proffered. Sometimes, they just can't. In May, the Center for Studying Health System Change reported that adults with chronic conditions are twice as likely as other adults to have problems affording prescription drugs.
11. Offshore Call Centers
The heart and soul of DM programs is the call center, often staffed by RNs who monitor patients' health by phone and Internet.
WellPoint's DM subsidiary, HMC, for example, has two call centers, one in Richmond and one in Nashville for a total of 250 staffers, mostly RNs, but also ancillary providers like dietitians and pharmacists for 500,000 enrollees in its DM programs. If CMS decides that recently awarded DM pilot projects are successful, many more call centers will be needed.
American RNs earn in the mid-$20s per hour, while foreign nurses earn considerably less, making offshore call centers an attractive alternative for plans and for vendors. Even with overhead — salaries, benefits, space rental, utilities, connectivity, and telecom charges — a call center in the Philippines is 25 percent less costly to operate than U.S. call centers, says John Chess, president of MediCall.
"We're at the very tip of the iceberg in terms of offshoring these services. It will rise as the benefits are more understood," Chess says.
Filipino nurses would read questions from a script, like, "Did you take your glucometer reading?" then transfer responses to a computer database in the United States. A high level of security and HIPAA compliance is essential. Foreign nurses would not be able to download, print out, or copy information to a CD or floppy disk because the data resides in U.S.-based servers, Chess says.
Canadian and East Indian call centers are attempting to enter the market, he adds.
DM vendors that operate U.S. call centers doubt that foreigners can handle sensitive cultural differences. "There's no question you can save money by offshoring," Selecky says. "But there are really a lot of cultural issues. I don't know if it would be productive. People in the U.S. probably have a better understanding of the diversity of this country."
Mercer's Serxner adds: "Employers are already nervous about a breach of confidentiality. It would take quite a bit of education on the part of vendors to persuade employers to go offshore."
Offshoring has become increasing unpopular as American workers complain that jobs are being sent overseas. Several states are gunning for these kinds of operations.
One other call center trend is instant messaging. In a 2002 DMAA report of patient call centers, instant messages were predicted to grow 75 percent; e-mail, 48 percent, and live phone calls, 6 percent.
12. Performance Guarantees
Employers have always demanded that DM vendors meet contracted promises in quality and cost. Those that did not would not earn a dime since often 100 percent of payments were "at risk," meaning vendors had to forfeit or return fees paid if performance targets were not met. That seems to have declined.
"At least in the employer market, we are seeing fewer fees at risk, sometimes as low as 5 percent and sometimes no fees," says Steven Mengert, CFO of Matria Healthcare. "Employers today are less concerned with financial performance than other measures." More are requesting guarantees based on clinical outcomes, satisfaction survey outcomes, enrollment results, participation, and implementation of timely results.
Medicare set the bar back high for financial guarantees by requiring awardees to give back up to 100 percent of their payments.
Vendors receive a PMPM fee for participants. There is also a control group. If the average costs of the participant group is more than 95 percent of the cost of the control group, vendors have to return some or all of their fees to Medicare at the end of the trial. Vendor liability is never more than CMS payments.
Briefly, the nine vendors who won bids believe they can generate five percent savings in Medicare costs by providing DM services to beneficiaries with complex diabetes, COPD, and CHF. Awardees are also required to meet clinical quality and satisfaction measures for the participant group compared to the control group.
Given the sizeable contracts awarded, the demands from big business to show a positive cost-benefit ratio, pharmaceutical companies that use DM programs to gain favored positions on formularies, and insurers winning more contracts when they have a DM offering, the industry is poised for favorable times ahead.
Historical perspective
Disease management seems to have come from agricultural science as a way to control crop pests and fungi. Pharmaceutical companies picked it up in the 1990s, using it to describe what was seen by many as a marketing method to sell more pills. Better coordination of medication and more healthy living would supposedly reduce expensive flare-ups of disease.
Pfizer, Glaxo, Lilly, AstraZeneca, and Schering-Plough were among those that developed DM programs. Pharmaceutical manufacturing involvement accelerated when many manufacturers purchased PBMs, allowing access to prescription data, enabling them to identify patients with a wide range of conditions. PBMs marketed DM programs, essentially hand-outs, to employers and health plans as part of a package of services.
"With few exceptions, their programs never caught on because health plans didn't trust them," says the industry expert Al Lewis, president of the Disease Management Purchasing Consortium International. "They promoted only diseases of interest to them, and not the ones where health plans were spending their money." Moreover, drug concerns ran into legal problems, adds Mark Zitter of the Zitter Group, a pharmaceutical marketing company. Regulators fined Schering, for example, for giving away programs of its DM subsidiary, Integrated Therapeutics Group, in exchange for formulary favoritism. Schering's experience sent a message to the rest of the industry. Glaxo and Pfizer are among the few manufacturers left in the DM business.
Throughout that initial decade, new independent nonpharmaceutical providers proliferated rapidly.
Percent use of DM programs offered to workers at companies with 500 or more employees
Results of Mercer Human Resource Consulting's annual survey of large employer-sponsored health plans.
Diabetes
Heart disease/hypertension
Asthma
Cancer
Depression
Renal disease
Low back pain
Obesity
Rare diseases
Any DM program
Source: Mercer Human Resource Consulting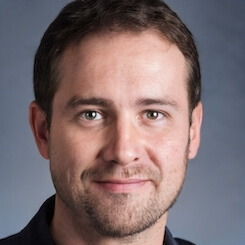 Paul Lendner ist ein praktizierender Experte im Bereich Gesundheit, Medizin und Fitness. Er schreibt bereits seit über 5 Jahren für das Managed Care Mag. Mit seinen Artikeln, die einen einzigartigen Expertenstatus nachweisen, liefert er unseren Lesern nicht nur Mehrwert, sondern auch Hilfestellung bei ihren Problemen.