Plans are increasingly concerned about the degree to which providers overcharge them to make up for losses from government programs
---
When Blue Shield of California enters negotiations with providers each year, hospitals are pretty frank about why they need to raise prices, says David S. Joyner, senior vice president for network management. One of the top reasons: Medicare and Medi-Cal, California's Medicaid program, aren't paying enough.
That fact won't come as a surprise to executives at most health plans, who for years have understood that they have to pay more when government payers fall short of what it costs hospitals and physicians to provide care, industry experts say.
What's new, however, is that a growing number of managed care companies and provider organizations are creating a bridge from the negotiation table to the public. They are crunching numbers and presenting statistics to consumers and businesses to demonstrate just how much private insurers have to pay because of the cost shift. And, they say, other managed care companies should start talking about the problem in their markets as well.
Substantial problem
"Insurers need to do a much better job of highlighting this issue and bringing a greater sense of urgency to it," says Joyner. Blue Shield of California found that it could reduce premiums by about 10 percent if hospitals earned an equal amount of money for services charged to government and to private payers. "Through our silence we are allowing this issue to continue to grow. It is hurting the ability of health insurance plans to provide competitive products to purchasers, and it's hurting companies' effectiveness in terms of competing globally."
Blue Shield of California and Premera Blue Cross in Mountlake Terrace, Wash., have worked with Milliman, the actuarial and consulting firm, to evaluate exactly how much more private health plans have to pay in their states because of government underpayments. In Washington, where Medicare pays about a quarter less than private insurers, hospitals in 2004 charged private payers $738 million to make up for underpayments, while physicians charged private payers $620 million to make up for shortfalls, putting the total at close to $1.4 billion, according to the Premera study. That translated to $902 per family insurance policy, or 13 percent of all commercial hospital and physician payments.
Milliman found similar results in California, where employers and employees paid about $951 per family insurance policy to cover losses from Medicare and Medi-Cal. The cost shift rose from 3.6 percent of premiums in 2000 to 9.5 percent in 2004.
Effect on premiums
Employers and consumers in California pay up to 10 percent more for health care coverage because of government underpayments, according to data compiled by Milliman for Blue Shield of California
Premiums*
Cost shift as percent of premiums
Cost shift per family policy
2000
$5,904
3.6 percent
$213
2001
$6,265
4.7 percent
$294
2002
$7,471
6.6 percent
$493
2003
$8,504
8.2 percent
$697
2004
$10,013
9.5 percent
$951
* Average premium for employer-sponsored family coverage, as reported annually in the California Employer Health Benefits Survey, published by Kaiser/HRET (2000-2003) and California Health Care Foundation/HRET (2004).
Source: Milliman, Blue Shield of California
Milliman is working with Excellus BlueCross BlueShield in New York to produce a similar report, and the North Dakota Healthcare Association, a hospital trade group, is expecting a report regarding Medicare and Medicaid underpayments from an outside company by the end of the year. America's Health Insurance Plans, the trade association, is in the early planning stages for a study.
The main reason insurers and providers are looking at this issue now is that the cost shift is growing, says Joyner. "It's really about the rate of increase. The rate of change in reimbursement levels from Medicare and Medi-Cal has been slower than the underlying increase in costs to serve their populations. So the cost shift is getting bigger and bigger each year."
Actual difference in payments
In 2005, Los Angeles hospitals contracted for higher rates with private insurers than they were able to charge Medicare. Here is a sample of allowable charges for specific services.
FY 2005 Medicare allowable
2005 Commercial allowable
Intracranial hemorrhage or cerebral infarction
$7,121
$10,563
Chronic obstructive pulmonary disease
$5,088
$7,549
Simple pneumonia and pleurisy in adults, including complications
$5,867
$8,703
Heart failure and shock
$5,817
$8,629
Chest pain
$3,159
$4,687
Gastrointestinal hemorrhage, including complications
$5,659
$8,396
Esophagitis, gastroenteritis, and miscellaneous digestive disorders for adults, including complications
$4,621
$6,856
Cellulitis for adults, including complications
$4,970
$7,372
Nutritional and miscellaneous metabolic disorders in adults, including complications
$4,714
$6,993
Kidney and urinary tract infections in adults, including complications
$4,913
$7,289
Uterine and adnexa procedures for nonmalignancy, without complications
$4,495
$6,668
Blood poisoning in adults
$8,947
$13,273
Note: Allowable charges for private payers represent total reimbursement for the service, as allowed by the contract between the hospital and the payer. It includes both what is paid by the commercial plan and the cost sharing paid by the member.
Source: Milliman
In many cases, insurers and providers have one another's support in pursuing the studies. "Our goals are not at cross purposes on this; we all benefit from a more effective health care system," says Arnold Thomas, president of the North Dakota Healthcare Association. Hospitals in North Dakota want to be able to demonstrate to insurers and employers why they have to keep increasing charges — as well as to have data to support efforts to have Medicaid payments increased when the state legislature reconvenes and considers the issue in January, Thomas says.
All insurers and providers pursuing this research hope to have an impact on government payment policies, says Paul B. Ginsburg, PhD, an economist and president of the Center for Studying Health System Change. "Bringing attention to this topic will help make policymakers more accountable for the cost shift." Raising awareness may be increasingly important because many local markets are especially vulnerable to a cost shift today, he says.
A decade ago, managed care companies were winning discounts from providers and were not seeing large rate increases. Hospitals back then were worried about being excluded from networks, Ginsburg says. "But now, hospitals have regained leverage in pricing because health plans are pressured to offer broad networks that include all of the important hospitals in a market."
Insurers also have fewer hospitals to negotiate with after a wave of hospital mergers and acquisitions that peaked in the mid-1990s. From 1990 to 2003, from 5.5 percent to 9.4 percent of hospitals in different regions of the country consolidated, according to a report released by the Robert Wood Johnson Foundation in February. Plus, "when merged firms raise prices, it is easier for non-merged competitors to follow suit," the report says. "In one community, prices went up 23 percent for a merged hospital and 17 percent for its competitor, relative to controls."
Insurers, says Joyner, would prefer not to be the place that hospitals go to make up their Medicare revenue shortfalls. "We would prefer that hospitals find other solutions to this by finding ways to operate more efficiently and deliver their product at a more competitive price. Unfortunately, however, we are in a situation where if a hospital is demanding a rate increase, our choice is to either pay that increase in rates or have that hospital terminate from our network. Generally speaking, we try to avoid terminations, so we have increasingly been accepting and then passing on those costs. That has been reflected in significant increases in the cost of our health insurance."
The strong negotiating position of hospitals, combined with pressure on Medicare to hold expenses down, means private payers could take on more of the country's health care costs in the coming years, Ginsburg and other experts say. Congress, for example, could reduce Medicare payment rates in 2007.
If payment rates decline, "it's logical to think that providers will start to charge more to third party managed care in order to make up the difference," says Joyner. "This is a very current, very real issue, and no one is talking about it."
"This is going to be an interesting time because it's clear that there is going to be a lot of pressure on Medicare to cut its rates in the future," says Jack Zwanziger, PhD, director of the Center for Health Services Research at the University of Illinois at Chicago. "Health plans are going to have to think about how they are going to respond to that."
In Washington state, reports of a widening gap between the profits hospitals make from insurers and the losses they accept from government payers prompted Premera to formally study the cost shift. The health plan launched its study after talking with the hospital CFOs who serve on an advisory board for the insurance company.
"In looking at financial data that hospitals file with the state, one of the things we saw was an accelerating rise in commercial operating margins and a negative margin on Medicaid and Medicare," says Rich Maturi, senior vice president for health care delivery systems at Premera.
When Milliman completed a full study of the numbers earlier this year, the $1.4 billion government shortfall Milliman reported didn't shock Premera or providers. "The real surprise when we looked at the report was how dramatically this had grown over time," Maturi says. In 1997, the hospital profit margin for patients with private health care insurance was 5 percent. That had grown to 16.4 percent by 2004.
Unaffordable
One of the goals of the report was to bring the cost shift to the attention of employers, and the report has sparked the interest of business leaders, he says. Employers attended briefings before the report was released to the public as well as a follow-up conference with the insurer and providers to discuss next steps.
"We are aware of this as hospitals and health plans, but this issue is normally buried in the negotiations, so there has not been much public awareness," Maturi says. "We don't think of it in terms of how much it actually costs the employers, but obviously, if this trend continues, private insurance will become more unaffordable and we will see reductions in private insurance."
Premera is now working on translating the data to show the cost shift's effects on consumers. "Legislators listen to employers, but they also pay attention to individual consumers and their concerns," Maturi says. "With deductibles and coinsurance, the typical person covered by private health insurance is actually paying a third of the cost out-of-pocket. If you look at a third of the total, that means that roughly $400 million or $500 million is coming from consumers. We need to do an analysis of that."
The insurer has also been fielding calls from other managed care plans that want to study the issue, and has been talking with other health plans about whether they should be working together nationally on this, Maturi says.
Premera and Blue Shield of California were the first health plans that Milliman worked with to put numbers to the Medicare cost shift, and the main goal was to get people talking, says Will Fox, a principal at Milliman.
"With all of the high premium increases we have had in health care, there's a pressure on insurance companies to justify why their prices are as high as they are," Fox says. "It's just a part of the landscape that employers are demanding answers, and this issue is a significant part of that. It will absolutely be a bigger and bigger issue for payers, providers, and employers. We are getting a lot of interest in working with other organizations to do similar studies. Everyone wants to get a better handle on what this cost shift is. This is a huge issue that needs to be brought out to the public, especially as you get to the consumer-directed health care and price transparency that everyone is talking about. We need some transparency about what's happening under the covers at the hospitals."
Says Blue Shield of California's Joyner: "We did our study because it is important to bring real numbers to this to show how significant it is. We wanted to shine a bright light on the fact that there essentially is a hidden tax on employers and employees because the government is underpaying for the services that are being rendered. That underpayment means employers and other purchasers have to pay higher fees to make up the difference. This is one very significant cost that needs to be better understood."
California has some of the best data in the country for this type of analysis, because hospitals report both costs and income by payer, says Zwanziger of the University of Illinois at Chicago. He and Anil Bamezai, a consultant at Rand, studied California hospital data from 1993 to 2001 to determine whether a cost shift had occurred. They found that "a striking and clearly visible inverse relationship" between the differences in hospital revenue and costs from private payers and government payers.
"Until 1997," the researchers reported earlier this year in Health Affairs, "the general increase in payments relative to costs for Medicare and Medicaid coincided with a reduction of the margin for private payers. After 1997, the trend reversed." When hospitals began making less of an operating margin from the government, they began making more from private payers.
It's fair to look at California data and extrapolate that this is happening across the country, Zwanziger says. Experts would predict that a cost shift would be less in California because of the strong competition among providers in some areas of the state.
Medicare payment shortfalls are a very different issue from community to community, says Jack Ebeler, president and CEO of the Alliance of Community Health Plans, a trade group for not-for-profit health plans. "You really need to look at local community utilization and cost differences to get at this problem. Health plans should look very closely at how cost and quality in their community stack up against regional norms and national norms. And you have to do that for both your private market and your public program participants. Payment increases, for example, ought to go to places that are showing the best quality outcomes."
The long-term issue is the relationship between health care costs and Medicare, he says. "Those of us in health care either have to show a whole lot of very clear value as the reason health care costs are growing faster than other areas of the economy, or we have to assume that this growth will not be acceptable to the public."
Whether increasing policymakers' understanding of cost shifting would lead to changes in payment policies is unclear, says Ginsburg of the Center for Studying Health System Change. "Policymakers always want to pay less, but they temper their desire to pay less because they don't want to impair hospitals' viability. Documenting the fact that cost shifting increases private insurers' premiums does not have the same urgency as hospitals going out of business, so this may not make a difference."
But, as Maturi points out, this issue is tied to other goals policymakers have, such as reducing the number of uninsured. That means there is hope that they could address it, Ginsburg says. "The degree to which policymakers want to lower the number of uninsured may impact this."
One example is that in Massachusetts, Partners HealthCare and Blue Cross Blue Shield of Massachusetts together lobbied the state to raise Medicaid payment rates, Ginsburg says. The public debate included a clear indication that if rates were not raised, Partners would have to increase what it charged private insurers, and premiums would therefore increase as well. Because state lawmakers wanted to reduce the number of uninsured in the state, they did not want to see a significant increase in premiums. Lawmakers increased Medicaid rates as part of a broad health care reform package that became law in April. After years of complaining of Medicaid underpayments, hospitals could be paid an extra $500 million for Medicaid services during the first three years of the new law, according to the Boston Globe.
"This is an example of a dominant health plan and a dominant provider working together because of cost shifting," Ginsburg says. "It created a lot of public discussion."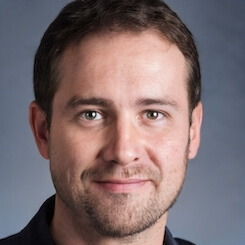 Paul Lendner ist ein praktizierender Experte im Bereich Gesundheit, Medizin und Fitness. Er schreibt bereits seit über 5 Jahren für das Managed Care Mag. Mit seinen Artikeln, die einen einzigartigen Expertenstatus nachweisen, liefert er unseren Lesern nicht nur Mehrwert, sondern auch Hilfestellung bei ihren Problemen.