Tougher standards being applied by insurers spur debate about what constitutes true value in a new drug
Over the past six years, the Regence Group has employed pharmacists to sift through all the data they can find on newly approved therapies. They read the studies, both published and unpublished, mine the national databases, review FDA reports, evaluate patient response rates, drug trial designs, and endpoints. Then they start making judgments on what they're worth.
Looking over the crop of new drugs approved in the 18 months leading up to last summer, Regence concluded that the class of 2006-2007 — for all the ballyhoo that often surrounds their approval — includes a growing number of pharmaceuticals that provide very little added therapeutic value. Many of these drugs don't qualify for the formulary.
"That's been a pretty significant trend since 2000," says Helen Sherman, PharmD, the chief pharmacy officer at Regence. "There are fewer and fewer products adding value, and there are a number of drivers toward that."
With headlines raising fears that some new drugs have been doing more harm than good, Sherman and other pharmacy directors at the nation's health plans have been casting a skeptical eye on the scientific evidence. They've been steadily raising the bar for drug developers as they try to sift therapeutic wheat from promotional chaff. In the process, the tougher standards being applied by managed care organizations have spurred a debate over what constitutes value in a new drug and how you determine that — with the stakes being raised significantly by a new wave of pricey biologics that are just beginning to spill out of drug developer's pipelines.
Most of the big, national health plans already have a fairly elaborate, but frequently not appropriately evidence-based, evaluation process in place for new therapies, notes Michael Stuart, MD, a Group Health veteran who left to launch his own consultancy — the Delfini Group — which advises health plans and others on how they can judge a drug's worth.
"The idea of doing evidence-based medicine is not unusual," says Stuart about Regence's approach, "but the rigor and expertise they have and the amount of energy they've expended in doing it right is unusual."
Regence, which operates Blue Cross and Blue Shield plans in Oregon, Washington, Utah, and Idaho, includes its own claims data in the evaluation and scrutinizes each of the drug dossiers manufacturers are asked to complete, using a format established by the Academy of Managed Care Pharmacy.
Stuart adds this proviso: Not everyone can afford it.
"You have to have a fairly big bank account to pay for the staff to do this work, but it pays off in the long run because of better outcomes for patients and frequently big cost savings."
Some conclusions
After casting a wide net for drug information, Sherman's team has reached a few conclusions that many drug manufacturers would just as soon not hear.
In a comparative analysis of drugs approved for marketing between January 2006 and July 2007, a joint project between Regence and Blue Cross Blue Shield of Michigan found that 69 percent involved a different chemical entity and a separate mechanism of action, but offered no clinical improvement over other options already on the table. And while 44 percent offered some new convenience — such as a simpler dosing schedule or route of administration — only 13 percent offered greater efficacy in combating disease or confronted an unmet medical need.
Most of these pharmaceuticals were simply "me-too" drugs, said the Blues plans, offering no added value to members when compared to what was already available. In addition, the trend lines showed a dramatic increase in these therapeutic agents, jumping from 27 percent of the therapies reviewed in their 2004-2005 study.
"Even with the biotech drugs, there's still a lack of innovation," says Atheer Kaddis, who recently left his post as director of clinical pharmacy services for the Michigan Blues to take up a new post with a specialty pharmaceutical company.
"I think a lot of it has to do with just getting a drug on the market," adds Kaddis. "They're coming up with new products using the same science that is already understood, going after more indications for an existing drug, as opposed to spending money on R&D on a breakthrough drug, which can be very difficult."
Even when drug developers tout successful trials, they're often falling far short of the goals Sherman, Kaddis, and other pharmacy directors now expect.
For developers, there's a big attraction in arranging trials that are quick, relatively cheap, and likely to deliver the desired data, says Stuart. Instead of mounting a large, well-designed, well-executed, and well-reported study involving thousands of patients to determine mortality rates for a new ACE inhibitor, he says by way of example, it's possible to mount a smaller trial that looks at a drug's ability to lower blood pressure compared to a placebo — an intermediate marker that indicates the drug is doing what it should be doing. However, there's no evidence of its effect on stroke or death.
"Why do we need another drug for lowering blood pressure when we have so many options out there — unless it provides added value?" asks Stuart. "But along comes another drug, there's a newer study out now, and this one lowers blood pressure, so the me-too drug problem is a real problem. Other drugs target intermediate markers as well, and some could have an increase in mortality.
"Leaders have to understand the issue," says Stuart. "Helen Sherman understands, but many medical directors don't have a clue. Every time a look-alike comes along, they're going to be had."
It's Sherman's job to sort that all out for Regence and a lineup of other health plans like the Michigan and Hawaii Blues that have subscribed to her vetting reports, called therapeutic class reviews.
There's no shortage of examples of drugs that can't make the formulary cut, says Sherman.
Making a case
When Regence examined Januvia, a new drug for type 2 diabetes, the data just did not add up.
"There's no data that it is that good or superior to other medications," says Sherman. "Metformin, a standard therapy, has the best evidence on outcomes, like decreasing mortality. So Januvia was not added to the formulary."
Another drug where the data wasn't supportive: Tekturna. "It's a new medication for blood pressure," says Sherman. "It lowers blood pressure in a different way than others, and it follows a very similar theme: There's no data to show that it's better than other alternatives, and we have numerous alternatives with substantial data behind them. ACE inhibitors are considered the best, first choice for lowering blood pressure. Tekturna does not have data on lower mortality, just blood pressure."
Again, thumbs down on the formulary.
"When a manufacturer decides to bring a drug to market it has some angle, some niche," says Sherman. "Sometimes the manufacturer will bring out a me-too product because he can price it lower than an alternative."
Lower prices are good, and may qualify a drug for the formulary — provided the safety and efficacy data stand up to scrutiny and match the drugs it is competing against.
"Our staff does the research and presents it to the P&T committee. I see them as our jury; none of the members are Regence employees."
Lower prices can also come with provisions, not all of which are acceptable to the health plans.
"Some manufacturer may bring me a me-too product and say, we'll offer a rebate," says Kaddis. "But we won't allow [the pharmacy manager] to require prior authorization or preference to generics. Other limitations may be put on the drug. In those types of situations, we would walk away from those financial offers. We cannot be limited in promoting lower cost drugs."
By Regence's estimates, the drug review process has saved it $400 million — money that would have simply been wasted or spent on drugs that could have done significant damage.
"Our team did research when Vioxx first hit and decided not to add it to the formulary," says Sherman. "There was data that it raised stroke and heart attack risk. We were warning doctors years before that came to public light.
Evaluating a drug isn't always cut and dried, says Sherman.
"The standards on oncology drugs are different, but we do see a lot of cancer drugs coming into the market with what we consider start-up data. For example, by scientific standards, open label trials don't prove cause and effect." So they have to look at alternative standards. "Does this meet an unmet need? What do we tell from safety data? It's a very difficult decision concerning oncology medicines because we don't have conclusive data. We almost always end up being in a position of not being able to make a decision based on science."
Which is why Sherman is particularly appreciative when manufacturers take a few extra steps when testing a new drug.
"There's good data on Tarceva," she says. "Survival data was not required, but the manufacturer did look at it, and it extended life by two months, so we added it to the formulary."
Don't be too quick to write off me-too drugs, says Peter Neumann, ScD, who does research at the center for the evaluation of value and risk in health at the Institute for Clinical Research and Health Policy Studies at Tufts-New England Medical Center. A physician treating a particular patient can find that a me-too drug could offer exactly what he needs.
Contrarian view
"We'd all like the breakthrough products and innovative products," says Neumann. "Me-too is perhaps a misnomer. It implies same-old, same-old. But me-too products can sometimes have important advantages on tolerability or dosing. It could help create more competition and lower the price. If you have five me-toos, possibly the sixth is something that is a little better. That is for the plans to decide on behalf of their patients. And even if it has the same mechanism of action, more competition could help drive down the price of the entire class. That's an important influence, with potentially an improvement in health from greater access."
Manufacturers can make their case in a standard dossier that the AMCP created in 2000.
"Sean Sullivan at the University of Washington and Regence helped in formatting the dossier," says Cindy Pigg, a Cigna alumni and executive director of the Foundation for Managed Care Pharmacy. "They had started in value decision-making and a group at the academy worked with Sullivan and Regence and other plans on the format." And they've been working on improving the document, coming out with version 2.1.
One of the advantages of presenting drug makers with an information request, Pigg says, is that the unsolicited request allows them to pass along off-label information, which the law would otherwise prohibit.
Sherman says it's not enough.
"The dossiers are a piece of what goes into this process," says Sherman. "But it's just a piece. And quite often, it's not even all there. Over 20 percent of the dossiers are missing significant scientific data. Some of it is what manufacturers don't want us to see, some of it is lack of paying attention to detail, sometimes it's just oversights, despite involving some of the biggest pharmaceutical companies."
Neumann and a group of colleagues that includes Premera's pharmacy manager John Watkins — another noted player in the drive to use more evidenced-based medicine in formulary decisions — recently audited a collection of drug company dossiers to see just how good their information was. In general, they didn't find them all that impressive. The less impressive the drug, the less likely it was to get a thorough review.
"Our paper suggests that the quality of evidence is not all that good, at least on the economic evidence," says Neumann. "Breakthrough drugs may have better dossiers than the me-too drugs. Maybe that's because the stakes are higher. The drug companies want to support a premium price on the breakthrough products. They get more resources internally. More effort goes into them."
Me-too biologics
Neumann's team didn't separate the biologics from the traditional medications, but the breakthrough category included a number of biotech drugs. They tended to be among new therapies that are making a better case for themselves.
"From the biologic company's standpoint, they're supporting a high price with a value story," says Neumann. "And they may have a better story to tell on the clinical data. There's a large effect in certain populations. They may include a new product in a class, and can have a good clinical story to tell.
"The larger plans in particular may be more discriminating and aggressive about looking at the evidence," adds Neumann. "This AMCP format has been around six or seven years now, and my sense is that people are using it. WellPoint is coming out with new guidelines that will require dossiers to include cost effectiveness information. I think that is certainly going to be interesting to watch. They may emerge as a real leader in this."
Skill required
Going beyond the dossiers and into the arena of evaluating peer-reviewed studies is necessary to understand the reliability of the evidence and requires skills in searching and critical appraisal of the literature. For example, Stuart estimates that only about 10 percent of the peer-reviewed studies that appear in the most prestigious journals are clinically useable. "Of 10,000 articles published each week, some are going to be clinically useful but most are not." The need is for skills and processes to quickly obtain and evaluate the published literature.
"The naive user who doesn't have these skills will type in beta blocker at PubMed and you'll get more than 7,000 hits and then be overwhelmed at the sheer volume and not know what to do next," he adds. "But there are very learnable skills that can be utilized to get at the most potentially reliable information and make sense of the science. When you get good at this, you get down to a few things you need to do."
---
Our most popular topics on Managedcaremag.com
---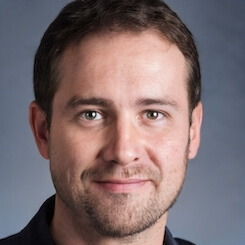 Paul Lendner ist ein praktizierender Experte im Bereich Gesundheit, Medizin und Fitness. Er schreibt bereits seit über 5 Jahren für das Managed Care Mag. Mit seinen Artikeln, die einen einzigartigen Expertenstatus nachweisen, liefert er unseren Lesern nicht nur Mehrwert, sondern auch Hilfestellung bei ihren Problemen.