A recent court settlement may affect the way the PBM industry makes profits, but could it also lead to higher drug costs?
A recent $38.5 million settlement with 28 state attorneys general by CVS Caremark will cost the large PBM more than cash. Coupled with previous settlements in the industry, it will enhance a current trend toward pricing transparency and affect the role drug rebates play in PBM profitability, but could lead to higher overall drug costs.
"The settlement money is a drop in the bucket to these people," says Jesse C. Vivian, RPh, a professor in the department of pharmacy practice at Wayne State University in Detroit who has studied the case. "The rules associated with the case could, however, make a difference in how these people do business."
PBMs function as intermediaries between manufacturers and payers. Their purpose is to control costs. But a continuing issue for much of the health care industry is how the PBMs make a profit, and whether those profits are reasonable. That's important because the three largest administer more than 80 percent of insured retail prescriptions and more than 90 percent of insured mail prescriptions, according to the Federal Trade Commission.
It behooves PBMs to push consumers to purchase the drugs that offer the biggest rebates — and that is exactly what has been happening. If a PBM buys a drug in bulk from a manufacturer, it receives a rebate for that drug. The rebates, in aggregate, come to billions of dollars a year. According to the Pharmacy Benefit Management Institute, the average actual rebate amount per retail brand-name drug prescription is $2.57; for mail order, it's $10.59. Some — but far from all — of that goes to a PBM's client. How much is retained by PBMs is an ongoing controversy.
Manufacturers, of course, don't care who profits from rebates as long as their drug is pushed. "Their entire purpose is to move market share," says Adam Fein, PhD, an economist and president of Pembroke Consulting, who specializes in pharmaceutical distribution. "If they can't do that through rebates, manufacturers have no incentive to pay them."
Court settlement
The settlement will affect the profit Caremark makes from rebates. A settlement by Medco with the federal government about two years ago, which curtailed that company's drug switching practices for five years, also limited the profitability of rebates. So the way PBMs are compensated has been changing. According to one study, rebate retention accounted for about half their profits in 2004. Now that figure is about 20 percent, according to Fein.
But what that means to overall drug costs is unclear. In the January/February issue of Health Affairs, an article by the staff of the Centers for Medicare & Medicaid Services office of the actuary, titled "National Health Spending in 2006: A Year of Change for Prescription Drugs," concluded that "prescription drug spending growth accelerated in 2006 to 8.5 percent, partly as a result of Medicare Part D's impact. Most of the other major health care services and public payers experienced slower growth in 2006 than in prior years." (Although the rate of growth slowed for virtually everything but drugs, health care spending overall did increase by 6.7 percent to $2.1 trillion, or $7,026 per person.)
The CMS actuaries found that "lower overall rebates" contributed to the growth in drug spending for two reasons. First, drug coverage for people who are dually eligible for Medicaid and Medicare was transferred from Medicaid to Medicare in 2006 as a result of Part D. Under laws enacted in each state, drug manufacturers provided substantial rebates to state Medicaid programs. The rebates negotiated by health insurance plans, including Part D prescription drug plans, are generally lower than levels mandated by state legislatures. Second, in 2006, drug use continued to shift from brand-name prescriptions to generics. Very few generic manufacturers offer rebates. "Generics are a commodity, not a brand," says Fein. "If you have 20 different manufacturers of a commodity, the impact of a rebate is minimal."
Evolving role
There's no doubt that the role of rebates in drug costs is evolving. More plans and employers are negotiating contracts that include provisions for sharing rebates between the PBM and the plan, and require audit rights that allow them to verify whether they receive the payments for which they contract. But the extent of such terms varies with the bargaining power and sophistication of the plan. So PBMs have been largely pocketing the rebate differences for themselves.
People critical of PBMs — which includes pharmacists and many health plans, employer groups and state governments — say too much of what PBMs do to make profits is shrouded. They want the companies to be covered by the laws governing fiduciaries, which would necessitate being transparent about profit margins. Today, in the large majority of states, PBMs are not defined as fiduciaries, so they have no legal obligation to discuss how they make their money. In the last couple of years, payers — led by coalitions of employers — have been pushing hard in contractual negotiations for more transparency.
The PBMs have claimed that rebate agreements are trade secrets, a business concept that has been challenged — often successfully — in several state courts.
"This is how it goes," says John Rector, general counsel for the National Community Pharmacists Association. "These companies are under so many different orders, it can be hard to keep track and hard to know their level of compliance. Transparency is increasing as a result of these agreements, where they agree not to do the more obnoxious practices. What still is not very clear in most cases is where the money is going."
In the Caremark case, the states alleged that the PBM engaged in deceptive business practices by encouraging doctors to switch patients to different brand-name prescription drugs and falsely representing that the patients and health plans would save money. According to the complaint, Caremark did not adequately inform doctors of the effect that drug switching would have on costs, and how much Caremark would profit from the switch by not passing the savings on to its clients.
The settlement's details make drug switching more difficult for Caremark. They can't, for example, solicit drug switches when the cost to the patient will be greater than the cost of the originally prescribed drug; when the originally prescribed drug has a generic equivalent and the proposed drug does not; when the prescribed drug's patent is expected to expire within six months; or when the patient was switched from a similar drug within the last two years.
But most important, the settlement also requires that Caremark inform patients and prescribers of the effect that a drug switch will have on a patient's copayment and inform prescribers of Caremark financial incentives for certain drug switches. Essentially, that means Caremark will have to make clear how much money it is earning through rebates if it wants to encourage drug switching — and drug switching is why manufacturers pay rebates.
Important function
So rebates serve an important function in the distribution channel, says Fein. And PBMs will still get paid for their services even if the specific compensation model changes, says Fein. "The advantages of greater PBM transparency may be overrated. Imagine you are shopping for a car. You find two dealers, each of which will sell you the car for $20,000. Do you know or care if the dealer earned its profit by marking up the car over cost or from a rebate paid by the manufacturer after the sale is made? No. You only care about the cost of the car."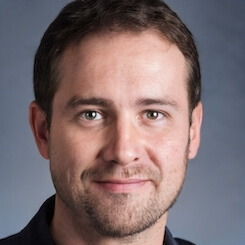 Paul Lendner ist ein praktizierender Experte im Bereich Gesundheit, Medizin und Fitness. Er schreibt bereits seit über 5 Jahren für das Managed Care Mag. Mit seinen Artikeln, die einen einzigartigen Expertenstatus nachweisen, liefert er unseren Lesern nicht nur Mehrwert, sondern auch Hilfestellung bei ihren Problemen.