Recovering from a kick in the gut from investors in the first quarter of 2008, plans are now looking for ways to adjust to a drop in employer-based coverage
The industrialist Henry J. Kaiser said that trouble is only opportunity in work clothes. Today's managed care executives would seem to agree. They've seen their stock value roiled in the past few months, but within the turbulence lies opportunity.
"Depending on where this economy is going, insurers have the ability to change to meet the needs of the culture, and that is what they are doing," says Mohit Ghose, until recently the senior vice president for public affairs at America's Health Insurance Plans and now vice president for public affairs at Aetna. "There is opportunity in such times in developing new products and meeting social responsibilities."
If he's right, Ghose's new employer may be a good example. Aetna appears to be doing relatively well today in earnings per share (EPS). "It is because of diversification," says Fred Laberge, corporate spokesman. "Stock prices are falling for the entire industry, but we're a bit of an outlier. Our strategy has been focused on segmentation. We've identified underserved markets and moved to meet that need."
Several national health insurers were seeing some light toward the end of May, as some of their value began to reemerge after a steep first-quarter plunge. But that brighter light lies at the end of what remains a rather long tunnel.
As of May 27, the Morgan Stanley Healthcare Payor Index experienced a 52-week range of a 2,218.56 high (in mid-January of this year) to a 1,341.06 low (at the end of April) — a 40 percent drop in stock value in just one quarter. On May 27, the index had risen to 1,554.12. It is designed to measure the stock market performance of companies involved in the business of managing health care dollars, including health maintenance organizations and pharmacy benefit managers.
The significant drop in market value in just one quarter happened for a number of reasons, say economists. Says Paul B. Ginsburg, PhD, president of the Center for Studying Health System Change, "The health care market, including insurers, is not exempt from society's volatility."
Several factors affect investor confidence, Ginsburg and others say. The two biggest in the health sector are a decline in employer-based coverage over the last few years and the movement by an increasing number of midsize to large (more than 5,000 workers) employers to self-insured products.
Other factors include:
Cost concerns reflecting reports about public obesity, the rise in chronic disease rates, and an aging population (increased medical costs and rate hikes ranged from 6 percent to 8 percent for large insurers in 2007, a trend that had been expected to continue into 2008, according to analysts).
A rise in unemployment that results in loss of insurance coverage.
The possibility of increased competition among plans for market share, although so far the industry has successfully resisted a price war.
An increase in restrictions on and fraud investigations related to managed Medicare plans.
An overall bearish stock market (about 75 percent of all stocks change value on any single day, and the market has been particularly volatile in recent months).
All of this rocks investor confidence. In April, WellPoint, the country's biggest insurer, set off the sector's worst selloff in a decade after warning that rising medical costs and miscalculations in pricing health-plan premiums would lead to lower-than-expected profits this year.
Both WellPoint and UnitedHealth, the second-biggest insurer, have seen recent declines in the number of people they insure. In a statement to market analysts, WellPoint chief executive Angela Braly said one reason was that small businesses are dropping or significantly cutting back coverage.
No longer recession-proof
Ironically, economic woes had little effect on health-insurance profits during the past two recessions. Both came at a time — the early 1990s and at the beginning of the current decade — when insurers were able to make robust profits by raising prices much faster than underlying health costs were climbing. This time, however, a weak economy is exacerbating a longer term and more troublesome trend: For employers and workers, health insurance seems to have become too expensive.
"What we're seeing is a market that's gotten so mature and beyond its customer that people can no longer afford to buy the product," Sheryl Skolnick, an analyst with CRT Capital Group, told the Wall Street Journal at the end of the first quarter of 2008. "The number of uninsured is growing faster than any player in the game, and it's getting bigger at the expense of the Uniteds, the WellPoints."
"Health insurance is increasingly expensive," says Henry J. Aaron, PhD, a senior fellow at the Brookings Institute. "But what's also affecting the market is a growing consensus among analysts that potentially ruinous deficits are about to happen. They see that the baby boom generation is about to start retiring, making it necessary to eliminate or at least sharply reduce publicly funded coverage of the elderly and people suffering from chronic conditions, and they project that this will adversely affect the private sector."
Underlying Aaron's point is the assumption that the public and private health care sector are inexorably linked. It frightens investors when they realize that increases in public health spending are often matched by increases in private spending. "Slowing the growth of public-sector health care spending without reining in private-sector health care spending is impossible," says Aaron.
Increased payments to providers result in increased premiums, which cause employers to drop coverage, which lowers profits, which drops earnings per share, which deflates market value — a vicious cycle that occurred last year, although health insurers generally reported steady earnings. Poor service and drops in enrollment also take their toll.
UnitedHealth is a good example. Over the last year the company "has become a lightning rod for sometimes scathing complaints from patients, health-care providers and state regulators," according to a recent article in the Wall Street Journal.
In December, UnitedHealth told investors that it lost 315,000 enrollees last year because of poor customer service. In a conference call with analysts, CEO Stephen Hemsley said the company would continue to lose customers into the first quarter of this year, primarily as the result of alienating doctors and customers by pushing too hard to integrate PacifiCare, which it bought in 2005. Hemsley said the company would need a year to improve service by resolving billing issues and paying doctors more quickly. Its stock dropped 37 percent in the first quarter.
Goldman Sachs reported in January that UnitedHealth received "the most negative comments by far" during meetings with national employers, who cited service lapses, lack of responsiveness and turnover among account managers, inability or unwillingness to meet customization requirements, and poor integration of ancillary offerings, according to the Journal.
(By the end of May the company began to recover from its April low, but it remains far from its value at the end of last year.)
Hardly alone
UnitedHealth has not been alone in its troubles, of course, and its $75 billion in revenue last year will help see it through this rough patch, and so will the fact that it has the second biggest enrollment after WellPoint.
But even giant WellPoint experienced the worst stock selloff of any health plan in more than a decade — a drop of 47 percent in value in April — after warning investors that rising medical costs, miscalculations in pricing health-plan premiums, and the troubled national economy meant lower-than-expected profits in 2008.
In a March conference call with analysts, Angela Braly, WellPoint's president and chief executive officer, said that the company had underestimated the rate of increased medical costs. "We just know that we had it understated and that was reflected in the pricing to date," she said. "We know now that we are assuming a higher trend, and we're going to stick with disciplined pricing in our products going forward. And because we have the opportunity to price our products throughout the year, we're going to do that with discipline and with the higher claims projected than we had in 2007."
That meant that at the end of the first quarter, WellPoint reduced its earnings guidance for 2008 from 4 percent to 8 percent growth compared with 2007 — a sharp drop from the 15.3 percent net income growth it had projected at the end of 2007.
The stock prices of other managed health care companies have also fallen precipitously. Aetna, for example, fell by 8.3 percent — although it fared better than most. Aetna stated that its 2008 medical cost increase was projected at 7.5 percent.
But in a March conference call that gave investors confidence, it did not lower its 2008 EPS projection — it remains at about 15 percent, says Laberge. "We feel confident that we can meet expectations," he says.
Toward the end of May that optimism was spreading. Stock prices were inching higher, creating a sense of upward market momentum. Health care stocks were beginning to be perceived as undervalued. In late May, analysts were describing the investor sentiment toward the entire sector as bullish.
That sentiment was reflected in the health care blogs that play a significant role in today's market. According to Ayton MacEachern, an analyst with Investopedia.com, the volatility of the health care sector "isn't surprising, considering it is an election year, and health care has been a hot topic during this heated race. Add these events to a health care earnings season, and volatility is sure to follow. To protect us from this volatility, what we should be looking for is a company in this sector that has good earnings, is valued cheaply at current prices, and has a bit of momentum to take them forward." MacEachern declared WellPoint a favorite with an EPS of $5.40 compared to an industry average of $2.41 at the end of May.
Diversification
Analysts say the sector turnaround, which remains in too low a gear to be called a recovery, can be attributed to several factors. In his blog, John D. Frankola of Vista Investment Management in Pittsburgh lists reasons why the sector is resilient:
The annuity aspect of the business. The vast majority of customers renew their coverage from year-to-year.
Market consolidation. Most geographic markets are now dominated by just two or three major competitors. "This reduction in competition should keep pricing somewhat rational," said Frankola.
Negotiating power. Increased market share gives managed care companies clout when negotiating fees for products and services.
High price of entry. The size and scale of the remaining companies presents a barrier to entry of new competitors.
Historical performance. Despite the current concern, companies in this sector have historically demonstrated a high level of earnings and cash flow stability.
"With concern over rapidly rising health care costs, the managed care companies have strategically positioned themselves to be part of the health care cost solution," he said. "These companies realize their future success will depend on helping to control costs by forcing health care providers to be more efficient, providing products that give their members market incentives to control costs, and by making better use of information."
WellPoint, for example, is well positioned for long-term growth, according to analysts. Size alone is a factor: It is the largest Blue Cross Blue Shield licensee, with 35 million members.
But analysts say that size alone does not give real comfort to investors. What is required is diversification. "Product diversification is a critical factor in long-term survival for these companies," says Aaron.
A study of the current market by John Holahan of the Health Policy Center at the Urban Institute points to increasing complexity. What is noteworthy, according to Holahan, is the decline in employer coverage — a drop of about 4 percent since 2000. That translates into nearly 4 million more uninsured people — a factor generally accepted by policy analysts to increase overall health care costs. And increased costs mean increased market volatility.
In an article titled "The U.S. Economy and Changes in Health Insurance Coverage, 2000-2006" published in the January/February Web edition of Health Affairs, Urban Institute researchers reported that "the decline in employer coverage can be traced to broader changes in employment and population migration. It is striking that the rate of employer coverage declined and the number of uninsured people increased even after the U. S. economy rebounded from the recent recession [in 2000]. This erosion will likely continue . . . because the basic factors underlying it seem unlikely to change."
Says Holahan about the Urban Institute study: "These factors affect the perception of investors of the strength of the private sector. Plans get their income by providing service. The way plans provide service has to adjust to market demands."
Health insurers have been cushioning problems by expanding into new areas, such as offering plans to Medicare beneficiaries and developing health information tools and capabilities that might help employers and individuals better control their own costs. "That is what the market, even a weak market, achieves," says Ghose. "It provides incentives for insurers to develop innovative products."
UnitedHealth, for example, has been diversifying beyond traditional insurance. It is active in administering the Medicare drug benefit, and it sells Medicare fee-for-service plans. It has also launched a division for health care information research.
According to some analysts, Aetna's medical cost and disease management tools are one reason it hasn't experienced the drop in enrollment suffered by most of its competitors. In 2007 among the top four carriers — WellPoint, UnitedHealth, Aetna, and Cigna — Aetna was the only one that didn't see a decline in the number of premium-paying enrollees, according to The Wall Street Journal. Aetna recently announced it had secured the business of Bank of America.
Among the relatively new products Aetna is offering are plans geared to students and retirees. "We've also developed integrated suites of products, that include dental and behavioral health, highly tailored to the needs of individual clients," says Laberge. "We're also seeing an increased demand for administrative service contracts. Diversifying our offerings is how we've maintained our revenue stream."
Self-insured employers pay insurers a flat, per-member administration fee. These fees are less profitable than traditional full-risk plans, according to analysts, but — as Laberge points out — it's the proven ability to diversify and meet market demands that helps keep investors happy.
Whatever payers want
One good example of diversification is the high-deductible plans now being offered by national companies. According to a recent survey by AHIP, as of Jan. 1, 2008, about 6.1 million people were covered by what the trade group calls health savings account/high-deductible health plans (HSA/ HDHP). That is an increase of 1.6 million since January 2007, 2.9 million since January 2006, and 5.1 million since March 2005.
"Increased patient cost sharing through higher deductibles, coinsurance, and copayments has helped restrain spending trends since early in the decade," says Ginsburg. "Creation of such products meets market needs."
"The proliferation of these products is a good example of diversification in response to market pressure," adds Ghose.
But he points to a potential problem facing health plans as they seek to diversify: state mandates on coverage. "Plans will function in a socially responsible manner, and will create the products that purchasers want. That is how they gain market share and investor confidence. It is how the market works most successfully," says Ghose.
Investors rely on insurers to respond creatively to today's market demands. To instill confidence, they do expect insurers to adjust to the problems they face. "Whether plans can continue to adjust to a changing market remains an open question," says Ginsburg. "Those who do will survive. Those who fail to adjust fail to survive." –
Analysts worry about potentially ruinous deficits, says Henry J. Aaron, PhD, of the Brookings Institute. He says that publicly funded coverage of the elderly might be reduced.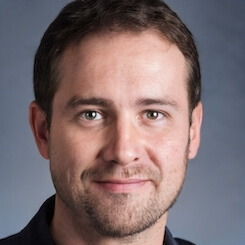 Paul Lendner ist ein praktizierender Experte im Bereich Gesundheit, Medizin und Fitness. Er schreibt bereits seit über 5 Jahren für das Managed Care Mag. Mit seinen Artikeln, die einen einzigartigen Expertenstatus nachweisen, liefert er unseren Lesern nicht nur Mehrwert, sondern auch Hilfestellung bei ihren Problemen.