It has not been easy to launch the massive HealthConnect system, but officials at the health plan say it has been rewarding
Talk to Louise Lang, MD, the executive vice president for clinical systems and quality at Kaiser Permanente, about how the health plan managed to install what it calls the biggest electronic medical record system in the world, and she'll mention several things.
First, that EMRs happen to be what CEO George Halvorson made his reputation on. Before going to Kaiser Permanente in 2002, Halvorson pushed hard for the installation of EMRs at HealthPartners in Minnesota.
Then, there's the need for doctor buy-in, something that Kaiser Permanente's group model made easier.
There's also the health plan's historic inclination to invest in methods that might improve quality without necessarily being obsessed about the bottom line.
It's only when the conversation's wrapping up that Ravi Poorsini, a Kaiser spokeswoman, interjects that Lang is the reason that the EMR project works. "Louise really spearheaded a lot of it," Poorsini says.
Before going to Kaiser, Lang was the chief operating officer of Straub Clinic & Hospital in Honolulu, and she held the same post at Group Health Cooperative of Puget Sound. "I had credibility with other executives because I was a known successful operating executive," she says. Also, "George made it very clear that this implementation was our number one organizational priority. There was no argument about that. "
No argument
It cost Kaiser Permanente $4 billion to launch HealthConnect — $3 billion for the actual implementation and $1 billion reserved for maintenance over 10 years. The company is so big that the scale of the effort proved to be much more daunting than anything Halvorson or Lang had tried before. HealthConnect links 8.7 million enrollees in nine states to all of Kaiser Permanente's 13,000 physicians in 421 medical offices and clinics.
There's another phase to come. Only 13 of the system's 36 hospitals have put HealthConnect in place. Kaiser expects that 14 hospitals will bring up the system this year, with the remaining nine hospitals slated for implementation in 2009 and early 2010.
Lang says she believes that HealthConnect will recoup the $4 billion in the long run. Studies indicate that patients are more likely to stay with, recommend to others, and re- enroll in Kaiser Permanente thanks to HealthConnect, she says. There have been improvements in outcome and patient satisfaction. In Portland, Ore., a study showed that thanks to HealthConnect, the danger of prescribing high-risk drugs to elderly patients — for instance, narcotics that might lead to falls — has been greatly reduced.
"When I'm about to write a drug, the computer asks: 'Do you know that this is on the list? Are you sure you want to do this?' It'll be automatically triggered based on the name of the drug, whether it's on the list, and the age of the patient."
One of the least worrisome aspects of launching HealthConnect relates to Kaiser Permanente's status as a group-model organization. Physician buy-in was a breeze, says Lang. "Most of our Permanente physicians are in exclusive, long-term relations with us," says Lang. "We involved a lot of our physician representatives — I call them our techie docs — in the selection of the software."
So even if doctors thought that the software was not perfect, they still felt better about the selection because at least their vote counted. Lang notes that the United Kingdom experienced severe growing pains when it tried to install a national EMR system while the doctors were feeling left out.
"We had our physicians, both at the leadership level as well as closer to the front line level, involved from the very beginning," says Lang.
Lang has advice for medical and pharmacy directors seeking lessons from Kaiser Permanente's launch of HealthConnect. "Our ability to more reliably provide the right care and avoid error is really the big take-home message. And we really are seeing evidence of that."
A drop in office visits
Patients who use secure e-mail to contact their doctors are 7 percent to 10 percent less likely to schedule an office visit, according to a study by Kaiser Permanente. The company tracked about 4,700 members who are registered in its HealthConnect program. The health plan looked at how those members contacted doctors' offices for 3 to 14 months before registering with HealthConnect, and then 2 to 13 months afterward.
"A quarter of the respondents indicated they would have scheduled an appointment in lieu of electronic messaging and were satisfied with and appreciated the alternative mode of care," says a report on the program. Of course, whether Kaiser Permanente's success can be replicated by other health plans is an open question. The report notes that with Kaiser Permanente, "Patients and physicians generally used electronic messaging free of the reimbursement concerns that presently challenge the U.S. health care system."
Preferred alternatives to electronic patient-physician messaging*
Calling office for advice
44%
Scheduling an office visit
25%
Calling nurse advice line
18%
Other
11%
Walking in for unscheduled medical care
3%
*Total exceeds 100% because of rounding
Source: Kaiser Permanente Program Office National Market Research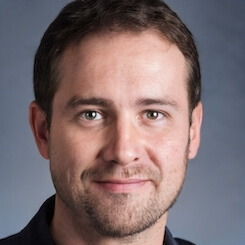 Paul Lendner ist ein praktizierender Experte im Bereich Gesundheit, Medizin und Fitness. Er schreibt bereits seit über 5 Jahren für das Managed Care Mag. Mit seinen Artikeln, die einen einzigartigen Expertenstatus nachweisen, liefert er unseren Lesern nicht nur Mehrwert, sondern auch Hilfestellung bei ihren Problemen.