Sen. Ron Wyden's bill promises to provide universal coverage without draining the federal treasury. Too good to be true?
A universal coverage plan that has been gradually gaining the support of senators cleared a major obstacle recently, winning an opinion from the Congressional Budget Office that it could actually generate budget surpluses after it becomes fully operational. However, in analyzing the bill's effect on the government budget, the CBO may have helped inspire some key modifications that raise lightning-rod issues for the managed care industry.
The bill is Oregon Sen. Ron Wyden's Healthy Americans Act. Wyden, an Oregon Democrat, teamed with Republican Sen. Robert Bennett to offer an ambitious plan to engineer coverage for all Americans by shifting from an employer-based insurance system to a federally subsidized individual approach that pools consumers into regional health plans with mandated benefits on par with what lawmakers receive. The news that it could be enacted without going billions into the red triggered a round of cheers from its many supporters on Capitol Hill.
"If he's really come up with a bill that's fully funded, that's significant," says John Sheils, senior vice president of the Lewin Group and a key analyst who helped design the legislation.
That was also the general tone of the news stories that greeted the analysis. Responded Wyden: "This is the first independent evidence that the health care system can be fixed without massive tax increases and boatloads of new federal spending."
Observers note that before the CBO analysts tackled the bill, the legislation was modified in a way that is likely to draw fierce opposition from anyone in managed care. In particular, critics point to an assumption that the government will collect insurance premiums through the tax system and a provision that the value of the least expensive plans' benefits could not grow faster than gross domestic product, a rate that has traditionally lagged well behind health care inflation. To some in the insurance industry, that all adds up to a back-door approach to government run health care — a move that managed care companies have fiercely resisted for the past 15 years.
Respect
The outlines of the Wyden bill have been circulating in Congress for almost a year. Essentially, the bill mandates a minimum level of coverage based on the Blue Cross & Blue Shield plan offered to federal workers. Health plans would compete for members under regional exchanges called Health Help Agencies. The premiums for basic plans would be community-rated, eliminating the price spikes for high-risk patients but allowed to fluctuate by geography and smoking status. The government would contribute a sliding range of subsidies for people with incomes up to 400 percent of the poverty level. People could buy more extensive benefits, but they would have to pay for that out of their own pocket.
Under the Wyden plan, employers would be allowed to back out of their traditional role as the key provider of workers' health insurance, shifting the money they now spend on subsidizing insurance to workers' payrolls. Companies would face a new tax, but pay far less than they do now for benefits. Medicaid and SCHIP would be essentially mainstreamed in the new system, with states expected to help cover the cost of the new program. The tax exclusion companies now enjoy for insurance would be replaced by a standard individual deduction.
If that new plan is rolled out in 2011, says the CBO, it would be budget-neutral in three years.
With the presidential contest in full swing now, there's no shortage of universal coverage plans. However, Wyden's bill not only survived considerable scrutiny, it attracted the support of seven Democrats and seven Republicans in the Senate even before the CBO gave the bill the stamp of budget neutrality, something that would be a big boost for any bill.
Bipartisan
"I regard the Wyden Senate bill as a serious example of individuals who are centrist in their own parties, pulling together equal numbers of Democrats and Republicans," says Gail Wilensky, a senior fellow at Project HOPE and administrator of the Medicare and Medicaid programs during the George H.W. Bush administration. "It's a very important example of a seriously bipartisan bill."
"This is a serious proposal," agrees Paul Ginsburg, PhD, president of the nonpartisan Center for Studying Health System Change. Ginsburg has long been skeptical about trying to shift the system from an employer-based approach to an individual market, fearing that the way premiums are adjusted by age and medical history would price many people who now have insurance out of the market.
Wyden's bill goes a long way to avoid that disaster, he says, by pooling people in statewide markets.
"This is a bill that has been getting people to think more broadly about the reform of health care financing," Ginsburg adds. Because Wyden and Bennett aren't running for president, they may have the freedom to think more carefully about solving the thorny issue of universal coverage.
MCO dismay
So far, there's been only muted response from the managed care industry.
A spokesman for America's Health Insurance Plans says that the trade group has not taken a position on the bill, noting that the industry has been marshaling its forces to back its own approach to universal coverage.
You can expect plenty of open rebellion among some key Republican lawmakers.
"If you really like the compassion of the IRS and the efficiency of the Department of Homeland Security after Katrina … you'll love a government health care program," Oklahoma Sen. Tom Coburn said of Wyden's bill recently. "If you like working for an HMO," he told doctors, "you'll love Ron Wyden's bill."
It's hard to find anyone in the insurance side of the market who openly takes issue with the Wyden bill, but probe behind the public tranquility and you'll find real dismay over the prospect that it could become law.
Moving from an employer-based system that pays the bulk of the cost of insurance to an individual market where each person selects a plan managed by a state HHA is a recipe for disaster, says one industry lobbyist only willing to speak on condition of anonymity. First, you'd have to create a massive HHA bureaucracy to manage large numbers of individual policies. Are people who lose their company-subsidized benefit really going to sign up for insurance and pay a thousand dollars a month out of their own pockets for family coverage, even if they're making a six-figure income?
"If you listen to the dialogue, we question whether you would have a mandate," says the lobbyist. "You can say all this on paper, but is there a realistic expectation you would actually enforce it? Look at noncompliance on taxes."
Opposition likely
The notion that the tax system would be responsible for gathering premiums adds another element of government control that is likely to ignite fierce opposition in an industry well versed in combating any proposal for a government-orchestrated insurance system.
"Workers really want to keep what they have," says Sheils. "They're not crazy about dropping what they have and going into another plan. The bill was changed last summer so that employers had the option of continuing to provide coverage, so the employer is back in the game if that is what the employer wants to do. But getting out of the business of offering insurance is an attractive option."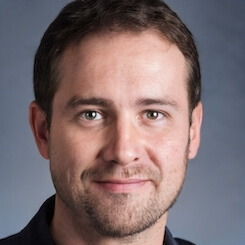 Paul Lendner ist ein praktizierender Experte im Bereich Gesundheit, Medizin und Fitness. Er schreibt bereits seit über 5 Jahren für das Managed Care Mag. Mit seinen Artikeln, die einen einzigartigen Expertenstatus nachweisen, liefert er unseren Lesern nicht nur Mehrwert, sondern auch Hilfestellung bei ihren Problemen.