This new class of antibiotic — the macrocycles — has a greater sustained response against re-infection than vancomycin
Except for topical medications such as creams, lotions, and eye drops, in general, medications work in the body by being absorbed into the bloodstream and traveling to the needed receptor to perform a task. But the Food and Drug Administration just approved a drug that is, for all practical purposes, not absorbed: You take it by mouth and it traverses the GI track, passing into the toilet. And it costs $3,150 retail! What could command such a price and why should it undergo formulary consideration? The new agent has demonstrated a greater sustained response as compared to traditional therapy.
First, some background. Clostridium difficile, an anaerobic, spore-forming, gram-positive bacterium, can cause severe diarrhea, fever, and abdominal pain when it finds its way into the intestine. Usually this infection follows the use of a broad-spectrum antibiotic, especially one of the fluoroquinolones, which can eradicate the normal symbiotic bacteria in our gut.
C. diff., as it is often nicknamed, releases two toxins (A and B) that cause these symptoms. C. diff. is almost at an epidemic stage in the United States, with about three quarters of a million cases expected this year. It is strongly associated with a hospital stay — roughly half of patients hospitalized for four weeks or more are infected. Patients who are in the hospital for shorter periods have a 13 percent chance of becoming infected.
C. diff. produces spores that are resistant to many normal hospital cleaning solutions and can remain infective for prolonged periods of time once on a surface. They can infect a person staying in a room that was once occupied by an infected patient.
Treatment involves killing the bacterium with antibiotics. If infection persists, C. diff. can be treated with antibiotics other than fluoroquinolones, such as metronidazole or vancomycin. However, both can lead to infection by C. diff. as well.
Even when the treatment is successful, relapses occur in up to 30 percent of patients. These relapses are very challenging to treat. People who develop a recurrence are likely to have three or four of them.
Clinicians have been looking for new treatment methods for some time. Some have even advocated an experimental treatment with a high "yuck" factor — a stool transplant from a healthy relative. Of course the stool needs to be tested for many diseases.
Since a stool transplant is not a treatment of choice, clinicians have defined "the ideal treatment" for C. diff. — safe, well tolerated, oral, narrow spectrum with minimal disruption of the normal flora, able to be used concomitantly with other antimicrobials, convenient, and having a high rate of clinical cure. Finally it appears that one has been found.
Fidaxomicin
On May 27, 2011, the FDA approved Dificid (fidaxomicin) tablets for the treatment of Clostridium difficile-associated diarrhea (CDAD). Fidaxomicin is manufactured by Optimer Pharmaceuticals.
Fidaxomicin is the first member of a new antibiotic class called macrocycles, a fermentation product of Dactylosporangium aurantiacum. This class of drugs inhibits RNA polymerase. Fidaxomicin has a high level of bactericidal activity against C. diff., is poorly absorbed by the GI tract (about 99 percent passes through), and has minimal effect on the normal flora in the gut — gram-negative bacteria.
Two phase 3, multinational, multicenter, double blind, randomized (1:1) clinical trials were submitted to the FDA. Together, they consisted of nearly 1,200 patients randomized to receive either fidaxomicin 200 mg q 12 or vancomycin 125 mg q6 for 10 days each.
Study details
The study was open to patients ages 16 and older. To be enrolled, patients could have received no more than 24 hours of pretreatment with vancomycin or metronidazole and no other C. diff. treatments, plus have proven diarrhea and presence of one of the two toxins. Patients were excluded if there was a likelihood of death within 72 hours, pregnancy or breastfeeding, presence of toxic megacolon, anticipated need to continue other antibacterials for seven or more days, history of ulcerative colitis or Crohn's disease, or multiple occurrences of C. diff. within the past three months.
The primary endpoint for both trials was a clinical cure. The secondary endpoints were recurrence at 25 days or more, global cure, and time to resolution of diarrhea. Recurrence was defined as re-establishment of diarrhea and the presence of toxin A and/or B.
The safety analysis included 676 patients who received at least one dose of fidaxomicin and 593 who received vancomycin. There were 36 deaths in the fidaxomicin group and 38 in the vancomycin group. None of the deaths was found to be related directly to the study drug.
Serious adverse events caused by the treatment occurred in 25.7 percent of patients in the fidaxomicin group and 23.2 percent of the vancomycin group. Of note is that GI hemorrhage was seen in 21 cases of the fidaxomicin group. An independent third-party reviewer of the submission data could not rule out possible association to fidaxomicin in 11 of these patients. In the vancomycin group there were eight hemorrhages, of which four may have been associated with the vancomycin.
Three cases of megacolon occurred in the studies, all in the fidaxomicin group. The reviewer felt that two cases may have been associated with the study drug. Dropout rates were similar for the two groups — vomiting was the most common reason for stopping therapy.
The results of the efficacy were determined to be for the endpoint of clinical cure and superiority of fidaxomicin to vancomycin for the endpoint of global cure. The median time to resolution of diarrhea is 73–78 hours in the clinical trials.
The rates of clinical cure in trials 1 and 2 were 88 percent and 88 percent for fidaxomicin and 86 percent and 87 percent for vancomycin, leading to the claim of noninferiority of fidaxomicin to vancomycin. For the study population as a whole, in the two trials, the sustained response for fidaxomicin was 70 percent and 72 percent and for vancomycin 57 percent and 57 percent, respectively.
But a separate analysis of a specific troublesome subtype of C. diff., the BI subgroup, did not show superiority in sustained clinical response when compared to vancomycin. The BI strain made up roughly one third of the total.
Importance to managed care
The retail cost of a 10-day course is $3,250. Health plans will probably consider controls on the drug's usage. In light of clinical study results showing noninferiority, managed care decision makers are sure to question the overall value of fidamoxicin because of the price.
In comparison, vancomycin has a retail price of $1,194 for a 10-day course. Vancomycin is only available in the United States as a branded product — Vancocin. One management position will probably revolve around the BI strain of C. diff.
The development of any new antibiotic class is in and of itself a cause for celebration.
This class, the macrocycles, is especially important as it provides a much needed treatment for a commonly-acquired disease that has been challenging to clinicians and patients.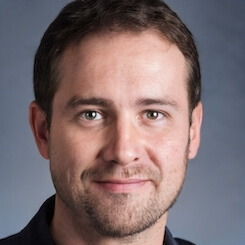 Paul Lendner ist ein praktizierender Experte im Bereich Gesundheit, Medizin und Fitness. Er schreibt bereits seit über 5 Jahren für das Managed Care Mag. Mit seinen Artikeln, die einen einzigartigen Expertenstatus nachweisen, liefert er unseren Lesern nicht nur Mehrwert, sondern auch Hilfestellung bei ihren Problemen.