It might not be the road to totally overcoming the fractured nature of the health care system, but it should lead to better collaboration
Driven by the pervasive understanding that health care needs to change if we are to attain accessible, high-quality care at an affordable cost, payer and provider organizations are coming together in new ways to pursue greater communication, collaboration, and coordination. The goal is to create a system that works for all stakeholders.
A critical foundational component of such a system is stakeholder alignment. In other words, before they can work together more effectively, payers, providers, and health care consumers must agree on what they are working toward: What care is appropriate? What care will be paid for? What are the variables that affect selection among a variety of health care options?
Coming to that level of consensus and then gaining the ability to efficiently act in concert to achieve common ends require technologies that go beyond the elusive goal of connecting stakeholders with shared information at the point of care. Cloud computing, with its ability to connect information, systems, and people, provides the means to not only support collaborative decision making but also to create a level of coordination that can transform health care processes in breakthrough ways.
Through the cloud, information can be accessed, reconciled, analyzed, and delivered, says Bob Franceschini at McKesson Health Solutions.
As the industry makes the transition to care delivery and payment models that recognize and reward value over volume, cloud computing is well positioned to be a key enabler of change.
Breaking down the barriers
Cloud computing has been marketed primarily as a means to provide low-cost hardware infrastructure and data storage, to move computing and IT administration out of provider and payer data centers, to rapidly scale up and out in an elastic manner, and to reduce overall IT costs.
Although these are important benefits, the real promise of the cloud is its ability to break down longstanding barriers between systems and stakeholders.
Health care has been held back by the lack of interoperability of the core technologies that payers, providers, and consumers use, which in turn has made it difficult for systems and people to collaborate effectively in real time.
For example, a provider needs ready access to the latest information about the appropriateness of a medical procedure, whether for diagnostic or ameliorative purposes. A payer, using evidence-based clinical criteria to guide decisions about the appropriateness of care, can help the provider determine which procedure will be most helpful for a given consumer's care. At the same time, that provider needs to know, from the payer, that there will be payment for services delivered. The provider also needs to be able to discuss cost and procedure options with the consumer.
All this information exists, but too often it is dispersed across multiple systems and is inaccessible where it is needed.
Ultimately, the goal is to make better decisions more effectively, to improve care, and to lower costs.
Also, the intelligence that can be gleaned through the analysis of this collective information is frequently unavailable. Without information about medical options, costs, coverage, and quality, stakeholders do not have the information they need to make a sound health care decision, whether they are payer, provider, or patient.
Consolidating information in the cloud
The cloud promotes a model by which information can be accessed, reconciled, analyzed, and delivered meaningfully and appropriately.
In other words, as the cloud connects to diverse information sources and information begins flowing through it, the information can be normalized so that it can be used across the system. This helps address challenges such as inconsistencies resulting from combining data from numerous sources; gaps in information resulting from lack of interoperability with key data providers, such as labs, pharmacies, and partners; and information that is in various forms with inconsistent semantics. By connecting information and tools, stakeholders will in turn be connected.
For example, providers use electronic medical record systems to manage patients; payers use claim systems and disease and care management systems to manage payment and populations; and consumers use health and wellness portals to understand treatment options and medications, track health goals, and complete health risk assessments.
All stakeholders may have access to all the information they need to make the most informed decisions.
Providers will have access to coverage and payment information from payers. What is covered? Is the patient eligible? Is a procedure medically necessary? What are the treatment options? Is the treatment authorized? Will they be paid?
Once information and tools are connected through the cloud and information is flowing appropriately to stakeholders, some very interesting and exciting things can happen.
By applying a layer of intelligence to the cloud, information, interactions, recommendations, and outcomes can be more efficiently, thoroughly, and accurately analyzed. This allows the cloud, together with analytic tools, to begin to reason over the information and suggest ways in which processes might be optimized.
For example, the payer market is moving toward value-based reimbursement (VBR) models to improve care and reduce waste and costs.
VBR models are a paradigm shift toward rewarding value instead of volume of care. They also change the risk relationships between payers and providers, which in turn affects how providers deliver care.
For VBR to be effective, payers and providers need to work together in new ways. They need access to much more information than they have had before; they need access to the same information that is managed and delivered in a coordinated manner; and they need processes that are highly automated.
Consider the example of bundled payments for episodes of care (see our cover story on bundling), a VBR model that is showing increasing market promise. An episode of care is all of the health care services that are clinically necessary and appropriate to treat a specific illness during a set period. Bundled payment is for the complete defined episode.
Anticipate the costs
Payers and providers need to agree on which evidence-based treatments are included in an episode bundle, while providers need to know which specialists and facilities are included in the network.
Both groups need to be able to anticipate the costs of the delivery of care and to know that the services are appropriate and covered under the bundled payment for the episode, and they must effectively and efficiently work together on the components of this model.
Today, cloud computing services for health care are coming into being with considerations about privacy and access as building blocks on top of which services are developed.
In other words, they are, and should be, fundamental to the offerings that health care cloud service providers are bringing to market. Information from multiple sources is not arbitrarily mixed and made available to everyone.
Moving to the cloud
Moving to the cloud can be easier than most organizations realize. However, a few items are important to consider before making the investment:
Develop a cloud road map. What's it going to take to move or evolve your organization and applications to the cloud, and what do you expect to get out of it?
Determine which applications and integrations you wish to manage through the cloud.
Determine whether your desired cloud-based applications require modernization to function within a cloud infrastructure, which could include architectural changes as well as changes to security and privacy.
Identify your specific service-level needs, such as security, privacy, performance and availability, and determine whether your cloud provider can meet these needs.
Rationalize the financial aspects of tool and data delivery through the cloud. In particular, understand the costs and savings to your own infrastructure versus cloud deployment.
Determine the deployment model that works best for your organization and integration needs (e.g., private cloud, community cloud, hybrid cloud). This will depend on how broadly you plan to integrate with other organizations and how much information you are willing to expose and share. You may want to use the cloud to integrate a constrained community of payers, providers, and consumers.
Identify partners that can interact with you through the cloud, provide you with cloud-based applications, or deliver brokering services for connecting you to your stakeholders.
In the end, the cloud is not just about infrastructure and economies of scale. It's about being able to act in ways we have been unable to act before.
It's about bringing together information, systems and ultimately the stakeholders in ways that allow them to interact more intelligently and efficiently, to make the best possible financial and care decisions, and to achieve the best possible health care outcomes at the lowest possible cost.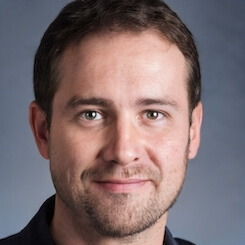 Paul Lendner ist ein praktizierender Experte im Bereich Gesundheit, Medizin und Fitness. Er schreibt bereits seit über 5 Jahren für das Managed Care Mag. Mit seinen Artikeln, die einen einzigartigen Expertenstatus nachweisen, liefert er unseren Lesern nicht nur Mehrwert, sondern auch Hilfestellung bei ihren Problemen.