Operationalizing ACOs : The Arizona Connected Care Experience
Models to improve accountability, performance measurement, and shared savings. A talk given at the World Health Care Congress, Washington, DC, April 16, 2012. The speaker is Judy Rich, President and CEO, Tucson Medical Center.
Having just finished reading Walter Isaacson's brilliant rendition of Steve Jobs's life and career, I've considered whether there are health care marketplace lessons to be garnered from his central casting in the extraordinary tech wars for primacy over the past 25 years. I'd commend this biography to anyone who loves great writing and insightful analysis of the human condition, along with the foibles of growing a business. But first, here are a few reasons for and against reading Steve Jobs's biography if you're hesitant to take on a lengthy tome. If you're drawn to business books that profile great leadership and exemplary business practices, Isaacson's research will leave you cold and spent.
Jobs was a textbook narcissist and his vaunted "reality distortion field" will leave you puzzling over why anyone tolerated his oddities and crudeness. But if you are interested in how creative genius, serendipitous convergence of industrious minds, and shrewd, albeit fanatical, business decisions can shape the direction of an industry (and, yes, change the world), this is the tale not to miss. As for Isaacson's clever writing, let me know if you laughed as hard as I did when you reach the part about Jobs's vendor partner proudly printing T-shirts with an acronym not to be described in this more civilized blog post.
Now on to whether Jobs would appreciate the merits of regulations advancing Accountable Care Organizations (ACOs). I think not. Jobs had individual market instincts and would likely scoff at the idea that innovation can be promulgated by thousands of pages of what "the ACO shall provide." Still, if the strongest case for ACOs rests with the idea that this time we intend to execute on a shared vision of inexorably integrated primary care, I think Jobs would want to learn more. Jobs had a career-long vision and constancy of purpose grounded in his belief that the best user experience comes from a closed system, and his conviction that controlling the quality of both hardware and software was vital to offering consumers what they needed. What's more, he felt it was the only way for him to invent what consumers didn't even know they wanted. Such was his tireless battle against Bill Gates, Google, and all other comers who believed open architecture would drive greater choice, better prices, and, in the end, more innovation for the consumer.
So far, ACOs are closed systems. To wit, the majority of the "pioneers" are simply those that already own the integrated medical records, call centers, and IT-abetted care coordination infrastructure needed to pursue the economic potential of an ACO delivery model. But I can just hear Jobs's reaction: "It's not the shared savings, stupid." Actually, he'd have used much more colorful adjectives. Jobs defied business maxims assuming innovation and profit are a virtuous upward spiral. Indeed, he routinely eschewed profits and blew apart operational efforts to lower development costs in deference to his puritanical devotion to sweating every detail related to quality. If you told Jobs about VA Health Care as an example of how health information technology can reduce errors, improve quality, and reduce costs, he'd be fascinated. But if you then told him that most of health care is provided by small groups of medical providers and that very few of them believe they are equipped to accommodate ACO requirements, I think he'd react with conversation-ending expletives. Remember the famous Macintosh commercial proclaiming "1984 won't be like 1984"? Ironically, as much as Jobs would likely favor the cottage industry innovators over the "big brother" version of an integrated platform, he and his wife, in effect, built their own ACO. That one of the richest men in the world was experiencing such uncoordinated care that his family decided to step in to assemble and coordinate their caregivers shows just how far we need to go before the integration tenets of the ACO movement can be realized.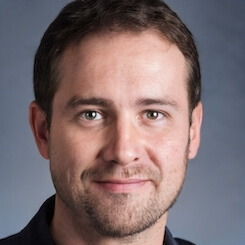 Paul Lendner ist ein praktizierender Experte im Bereich Gesundheit, Medizin und Fitness. Er schreibt bereits seit über 5 Jahren für das Managed Care Mag. Mit seinen Artikeln, die einen einzigartigen Expertenstatus nachweisen, liefert er unseren Lesern nicht nur Mehrwert, sondern auch Hilfestellung bei ihren Problemen.