In large part, the growth of specialty pharmacy will require pharmacy benefit managers to become more active on behalf of payers and patients
The advent of the Medicare Part D program in January 2006 along with other government initiatives has commoditized the traditional pharmacy benefit management (PBM) business model. Forcing transparency and openness into the business model was either good or bad, depending on your perspective and your reality.
Regardless, the industry is radically transforming certain areas of its business to become innovative in ways that may blur the lines between health plans and PBMs.
For example, in order to manage a patient's complete medical history, health plans will require timely information about what drugs are currently prescribed and PBMs will require timely access to medical history to ensure that the most effective drugs are being prescribed.
While the current pricing model may leave little room for negotiation, innovative management programs within specialty pharmacy will provide opportunities for health plan physicians and pharmacists to create evidence-based protocols and develop new adherence models in partnership with the home health market and pharmaceutical industries. This is the PBM industry's magic formula for potentially huge new sources of revenues.
Six functions
In the next few years, there will be six key internal functions within the PBM organization that will require transformation and organizational change: sales and marketing, prescription processing, pharmaceutical company relationships, specialty pharmacy, product/service pricing, and customer service.
PBM sales and marketing must meet the demands of a marketplace becoming more focused on quality of care and positive outcomes versus simply cost of care. The new sales and marketing team must be able to monitor the needs of the industry, define the criteria for product success, and work with medical and clinical pharmacy product teams to ensure that product releases are relevant and timely.
Seismic shift
The existing model will change to a fully integrated model in which patients and pharmaceutical organizations are active participants. I see this as a virtual, integrated delivery network in which a coordinated set of patient information flows across all entities, each able to communicate with the patient or pharmaceutical company.
This would be a seismic shift in business structure. Sales and marketing, as the face of the PBM, must embrace the new model, prepare the PBM for change, and translate business strategy into innovative service offerings.
Processing prescriptions
The core function of a PBM is to process prescription claims electronically. This capability has not changed radically over the years and because of well-defined standards, it continues to be the most automated process in health care. What is changing is the process at the prescriber, which is becoming more automated and efficient through the increasing use of electronic medical record systems with electronic prescribing.
Over the next three to five years, electronic prescriptions, which provide the PBM with a higher quality of data for claims processing, will gradually replace paper prescriptions.
Financial incentives for providers to adopt such systems are found in the meaningful-use regulations of the American Reinvestment and Recovery Act (ARRA, or the stimulus). Over the next three to five years, electronic prescriptions, which provide the PBM with a higher quality of data for claims processing, will gradually replace paper prescriptions.
The PBM will experience new efficiencies and greater productivity. Formulary adherence rates will rise along with generic dispensing rates because it will become possible to enforce formulary rules directly at the point of prescribing. When pharmacists no longer need to make a phone call to clarify which product is covered, there will be efficiency savings at PBM call centers and a better customer experience.
Electronic prescribing will allow health plan physicians and clinical pharmacists to implement prior-authorization rules that are more closely tied to the medical evidence. These rules will be complex for specialty products and will require automated prescribing systems, but will eliminate the need for time-consuming phone calls to the payer to clarify prior authorization matters.
In October 2014, ICD-10 diagnostic codes will provide the PBM with a rich new source of data. As electronic prescriptions increase in number, PBMs will have data that can be merged with pharmaceutical company data to support studies of comparative effectiveness and drug efficacy. Prescription claims with accurate diagnostic codes will provide valuable information that can be used by health plan physicians, clinical pharmacists, and payers to improve outcomes and the quality of care.
Pharmaceutical companies can also use these data to improve the quality of their clinical trials.
Efficient service
Under the Affordable Care Act, health insurance exchanges — marketplaces to competitively sell insurance to small businesses and individuals — must be active in all states by 2014. In order to support their health plan partners, PBMs must be highly automated and able to offer efficient service. Mail order will be the preferred, lowest-cost delivery channel for PBMs. Mail order takes on a whole new perspective when one considers the potential effect of home-based monitoring, an area in which PBMs will have the best opportunity to manage compliance and adherence.
Through the development of evidenced-based protocols, which will be derived through analytics, a PBM mail order operation can potentially supply a patient's therapeutic and non-therapeutic needs. For example, if a PBM monitoring a diabetic patient notices that the patient's weight is approaching a given limit, the PBM can arrange a call or visit from a dietitian, health coach, primary care physician, or other provider to discuss behavioral or treatment changes. PBMs' mail order operations will be well-positioned to expand into the durable medical equipment (DME) supply business, particularly for diabetic patients.
Pharma company relationships
Pharmaceutical companies will be an important partner in offering the right drug at the right time to the right patient. PBMs will work with pharmaceutical companies by supporting risk evaluation and mitigation strategies (REMS), comparative effectiveness research, health outcomes studies, clinical trial recruitment, investigator sponsored trials (ISTs), patient registries, adverse-event (AE) reporting, and the development of adherence and disease management techniques, to name a few.
REMS grew 37.2 percent between the second quarter of 2008 and third quarter of 2009. Strong growth will continue as the number of specialty pharmaceutical approvals increases. PBMs might have an opportunity to work with pharmaceutical companies to improve a patient's experience with a particular product through a collaborative effort to address a REMS requirement.
In the area of comparative effectiveness research, Medco Health and Sanofi launched a head-to-head trial of Plavix (clopidogrel) and Effient (prasugrel). The study goes beyond highlighting which is more efficacious by also identifying which patients would be best suited to which drug.
Plavix shows poor efficacy in 25 percent of patients. These patients might respond to Effient and have a better therapeutic outcome; however, the other 75 percent could therapeutically benefit from the generic version of Plavix and thus reduce cost with a generic equivalent of Plavix. Such collaborative approaches will demonstrate the value of determining appropriate treatment pathways for a particular condition better than just randomly assessing the efficacy of individual drugs in a sample representing all patients.
An additional partnership between a pharmaceutical company and a PBM could involve clinical trials. Ideally, PBMs' patient databases could be tapped to notify patients of a clinical trial being conducted in their area. In addition, patients who meet the inclusion criteria could be notified of a study in their area.
This might not only benefit pharmaceutical companies and patients but might also allow the PBMs to customize care management programs.
A cooperative relationship may form between a pharmaceutical company and a PBM because of the pharmaceutical company's need to establish an FDA-required patient registry. This will improve continuity of care, keep the PBM on the clinical cutting edge of medicine, and allow the pharmaceutical company to enroll an adequate number of patients to meet the FDA's requirement. Of course, this will require close collaboration between all parties and may require additional training for the PBM.
The PBMs' assistance with capturing drug adverse events could boost opportunities for data collection, allowing greater transparency related to drug safety. This collaboration may require specialized training on the part of the PBM.
PBMs, pharmaceutical companies, and medical device manufacturers could work together to use smart phone apps, medical devices, mobile technology, and patient education materials to implement programs to improve a patient's adherence, thus yielding a better outcome for patients at a reduced cost. Major telecom providers and medical device manufacturers are developing product offerings for the home health market.
Need to track results
Glucose meters for diabetics are good candidates to exploit mobile technologies because of the need to track test results. A number of smart glucose meters are starting to gain traction in the marketplace.
PBMs have created management programs for specialty pharmaceuticals. They may also want to work with pharmaceutical companies on management of mainstream diseases such as diabetes with comprehensive programs encompassing diagnostics, treatments, adherence efforts and personalized medicine methods.
Specialty pharmacy
The growth in specialty pharmacy volume and increases in specialty drug costs will require PBMs to change their approach to specialty pharmacy. A significant amount of specialty pharmacy costs comes through the medical benefit, which is not subjected to the PBMs' utilization management programs. The top tier PBMs are working on strategies to merge medical claims data with the pharmacy claims data, which will eliminate gaps in care and enable improved outcomes. This merging of data is leading to the creation of a new specialty pharmaceutical benefit. Analyzing pharmacoeconomic outcomes data on all of a PBM's patients can provide valuable trend information and help reduce costs.
Pharmacogenomics and pharmacogenetics will be employed as part of the prior authorization (PA) process, along with biomarker testing. If these tests are required as part of the PA process, no longer will PBMs have to pay for each patient's use of an expensive drug to determine responsiveness. Instead, drug responsiveness will be determined before the drug is administered.
The specialty pharmacy's use of care management programs can yield significant financial benefits for PBMs. In addition, mobile health technologies play a key role in the PBM's management of specialty medications.
These technologies can be used as medication reminders to improve adherence and provide the patient with refill reminders.
Product/service pricing
As more brand products convert to generic and more specialty products come to market, average wholesale price and rebate-based pricing methods will be supplanted by risk-sharing between drug companies and PBMs. These models ensure clinical outcomes for a negotiated or contracted price. As pharmaceutical companies become more active players in the care delivery system, they will have greater access to providers, patients, and payers, resulting in shorter and more effective product development cycles that continually improve the quality of care. As specialty products become mainstream, financial incentives along with performance- and outcome-based contracts will become the norm in the PBM world.
External market factors will force the customer service component of the PBM to find innovative ways to deal with a growing number of members and a rapid expansion of chronic disease within the general population.
As the PBM product mix becomes heavily oriented toward specialty drugs, the customer experience must be revamped. Specialty drugs are more complex and typically require infusion, either at home, in a physician office, or in an infusion clinic.
Anticipate patient needs
PBMs must transform the customer-service operation into a high-touch proactive service organization and be able to better anticipate patient needs. The high costs of specialty drugs, the complex route of administration, and other factors increase the need for a customer service model that delivers fast, personalized decision making.
PBMs will need many more employees with clinical expertise to engage in utilization management strategies such as prior-authorization programs, step-therapy programs, dynamic formularies, and biomarker testing. ICD-10 diagnosis coding, payer-sponsored trials, and risk-sharing programs will also require highly trained employees.
PBM customer services operations will need to address these questions:
What attributes of customer experience are important to customers?
How can data on performance relative to those attributes be captured and analyzed?
Where can the biggest difference be made?
What is the likely impact on revenue and costs?
What must be done and when?
Timing is key
The effort to transform the PBM industry must start today while the transition to specialty medication is in its early stages. The sooner they can do this, the more successful they will be.
The views expressed in this article are those of the author and do not necessarily reflect the views of Ernst & Young.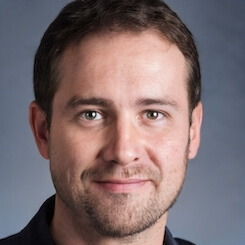 Paul Lendner ist ein praktizierender Experte im Bereich Gesundheit, Medizin und Fitness. Er schreibt bereits seit über 5 Jahren für das Managed Care Mag. Mit seinen Artikeln, die einen einzigartigen Expertenstatus nachweisen, liefert er unseren Lesern nicht nur Mehrwert, sondern auch Hilfestellung bei ihren Problemen.