Wrenching transformation in many forms is starting to be felt in many parts of the system. Here are ways to help resistant employees get on board.
As the provisions of the Affordable Care Act continue to be implemented, dramatic changes are taking place with far-reaching implications for every area of health care. How, then, to manage these changes successfully?
Possibly the most important aspect to consider is not deciphering what the changes are but how to implement them. Unfortunately, many provider, payer, and employer organizations overlook the effects of change on their organizations. But with some thought and planning, the detrimental effects of change can be mitigated. Here's how.
To begin, most people do not like change, especially if things have been working fine for years, time is limited, and now there is a new system or procedure for routine tasks. It's no different in the health care environment. Resistance to change is deeply embedded in our human psyche and health care professionals and organizations are not immune. Many theories have been developed over the years providing some explanation of how we process change. Some have been adopted by the health care field to provide a framework for medication adherence and related health behaviors. However, most center on the cognitive aspects of adapting to change.
This discussion, however, focuses on a change theory that centers not on the cognitive processes but on emotion.
Change theory based on Elizabeth Kübler-Ross's five stages of grief is unique because it emphasizes the emotional impact experienced during times of change that can have a negative effect in the workplace. One key component of this theory is that people adapt to change just as they adapt to grief and loss, meaning that when something changes in the environment, a person moves through the stages of grief (denial, anger, bargaining, and depression) before arriving at the final stage of "acceptance."
This is not a linear progression; a person does not have to move through the stages sequentially but may progress, regress, get stuck, or move quickly through the stages. We have all seen examples of this where a new procedure or idea is presented and the immediate reaction is the first step of "denial" as seen in statements like "This isn't going to work" or "I'm not doing it." However, with some preparation, an organization can minimize the impact of change. First, it is important to understand how change and loss are related.
Change as a loss
Simply stated, change is related to loss because when something changes we experience the loss of what was. Obviously, just as there are varying degrees of change, there are varying degrees of loss. For example, a few years ago I was working for Magellan Health Services and one of my responsibilities was to facilitate on-site workplace training sessions for employer groups. A commonly requested training session was on managing change and stress in the workplace. On several occasions the managers told us that they could see a negative reaction in their employees even if something simple changed, such as having to park in a new area, or having to use a modified computer system.
Expanding on that idea, researchers Nancy Lorenzi, PhD, and Robert Riley, PhD, at the University of Cincinnati in studying the effects of implementing changes in large medical informatics systems stated that "For many people, organizational change is perceived as a threat of personal loss, whether the threat is real or not," and that the threat can range from job security to the disruption of routine.
Imagine a small medical group transforming into a patient-centered medical home (PCMH) that requires significant changes in procedures, routines, and service offerings. For many organizations that are moving to a patient-centered medical home model, effectively managing change can be seen as the key to a successful transition.
Changing to a medical home
With expertise in working with group practice transformation projects, Cari Miller is the director of advocacy and program operations at the New Jersey Academy of Family Physicians. For 15 years she has worked with more than 300 physicians in 500 locations across the country, assisting medical groups in achieving PCMH recognition and in other practice transformation projects. She and her team provide education and assistance in developing and monitoring work flows, data collections, and documentation needed to assist with NCQA's PCMH recognition process. In Miller's experience, "it is an understatement to say that transforming a practice to a new care delivery model is disruptive."
Miller suggests that organizations considering, or in the process of, making significant changes in work flow or standard operating procedures consider the following steps to minimize the disruptive aspects of change within the practice.
Planning is one key to successfully unlocking and initiating change within an organization. For change to have a chance within an organization, all involved need to know "where they are heading and how they are going to get there." Without this vision, it will be difficult, if not entirely impossible, for those engaged in the changes to understand the need for change and what the change will result in.
One of the most overlooked components is communication. To assist in the change effort, messages must be communicated consistently, concisely, and clearly, as much as possible, to foster the new vision, direction, and strategy. This will also help to avoid conflict and to be able to rapidly, efficiently, and effectively address conflict when it does arise. There is never enough communications.
Focus on empowering action, in which barriers and challenges, real and perceived, are addressed and removed. This can be accomplished by ensuring that processes are in place to suggest and request feedback and insight from all. In addition, encourage outside-of-the-box thinking to foster risk-taking and support nontraditional roles, initiatives, and plans.
Recognize that change takes time. The process must be planned, anticipating the barriers and challenges that will be encountered and developing and deploying plans to address, mitigate, and overcome these obstacles.
Miller's points relating to planning and communication are two key ways to minimize the disruptive effect of change in an organization. For example, David Caldwell, PhD, of Santa Clara University in California and colleagues surveyed physicians from 37 specialty departments in a large health care organization regarding their support of a new customer service program. The study team investigated how a large health care organization implemented significant changes in care delivery services involving new systems and structures including new call centers and a larger staff. The researchers reported that "direct and relentless communication" helped build support for the transition in addition to involving current staff members in the implementation process.
While there are significant changes in how health care is provided, how health care is purchased is changing just as fast. As a result, employers offering health care plans have to adjust to the changing marketplace in addition to addressing employees' concerns.
Change with benefits
Consulting with large national employer groups about benefit designs and coverage, David Hay of David Hay Associates has been addressing employee concerns about changes in benefit packages for over 25 years. Hay sees how the fluctuation of health care options affects employee perceptions and offers insight into how to manage these situations.
According to Hay, with the economic challenges and the medical inflation rates that employers have faced over the past several years, employers have modified their plan designs in ways that employees perceive as "take-aways." Without a doubt, most employees have been asked to shoulder an increased share of their health care costs. At the same time, however, employers are offering employees opportunities to reduce their out-of-pocket expenses by engaging in behaviors that promote individual health while also "bending the trend" in claims costs. It can be a win/win, but the challenge is in convincing employees that the new situation is in their best interests and not just another take-away.
Hay recommends "a plan design that reflects a true commitment to employee wellbeing — a culture of health in which healthy behavior results in savings for the employee — and an effective and consistent communication plan that explains the new design and the incentives for healthy behavior well in advance of open enrollment." Another key aspect of managing organizational change is understanding that changes will be more acceptable if people understand that the benefits of the new program will outweigh the risks of maintaining the status quo. This is echoed by Christopher Worley, PhD, associate professor of organization and management at the Graziadio School of Business and Management at Pepperdine University in his statement, "Change is more often resisted than supported in organizations because people rarely are given the chance to understand the reason for the change."
Changing steps
Whether the changes affecting our organizations and members are planned or thrust upon us, stakeholders in health care organizations, medical practices, employer groups, and pharmaceutical manufacturers can significantly alleviate the detrimental effects of change. This can be accomplished by understanding the emotional aspects of change and directly approaching each situation with thorough planning, communication, empowerment, and patience.
References
Caldwell DF, et al. Implementing strategic change in a health care system: The importance of leadership and change readiness. Health Care Manage Rev, 2008, 33(2), 124–133.
Lorenzi NM, Riley RT. Managing Change An Overview. J Am Med Inform Assoc. 2000 Mar-Apr; 7(2): 116–124.
Worley CG, Vick YH. Leading change management involves some simple, but too often forgotten rules. Graziadio Business Review. 2005 Volume 8 Issue 2. http://gbr.pepperdine.edu/2010/08/leading-and-managing-change/.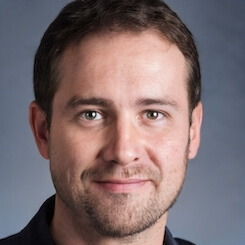 Paul Lendner ist ein praktizierender Experte im Bereich Gesundheit, Medizin und Fitness. Er schreibt bereits seit über 5 Jahren für das Managed Care Mag. Mit seinen Artikeln, die einen einzigartigen Expertenstatus nachweisen, liefert er unseren Lesern nicht nur Mehrwert, sondern auch Hilfestellung bei ihren Problemen.