Under Its Alternative Quality Contract, Blue Cross Blue Shield of Massachusetts aims to make global budgets work by having physicians and hospitals cut costs and pursue meaningful quality targets
In a windowless office known as the cave, executives at Blue Cross Blue Shield of Massachusetts met over the course of several weeks in 2007. Their goal was to design a health care payment system that would contain costs and improve quality enough to reshape the health care market.
At first, they proposed capitation because of its potential to control costs. In decades past, however, capitation failed miserably when critics said providers stinted on care delivery to make more money at yearend. The executives tossed the idea.
BCBSMA had already done what most health plans do: hire a consultant to offer suggestions. "We had the consultant scour the country to find a model that we could adopt," says Andrew Dreyfus, BCBSMA's president and CEO. "The consultants produced a 300-page report that showed there were no models that could be adopted.
"So we had to invent one, and what we invented was a combination of different approaches," Dreyfus continues. "So we took the best features of each one and shared our ideas with physician groups, customers, academic experts, and reimbursement specialists."
The result, the executives decided, was a combination of global budget and the proper quality metrics so that physicians and hospitals would have enough incentive to improve quality while BCBSMA would limit annual increases.
When BCBSMA launched this global budget plan called the Alternative Quality Contract (AQC) in 2009, it had 64 quality metrics, 32 for ambulatory care patients and 32 for hospital patients. The global budget is based on historical claims, covers all medical services for a year, and is adjusted annually based on each patient's health status. Before the five-year contracts are signed, the rate of increase for each year is set. The goal of the AQC is to cut the rate of growth in health care spending by 50 percent after five years.
In that first year, seven provider organizations, which were mostly physician-hospital groups, signed five-year AQC contracts to deliver care to 328,000 patients. Four more joined in 2010, bringing the total number of patients to 359,000 patients. Today, there are 17 organizations representing 689,105 in-state HMO members, and encompassing about 85 percent of BCBSMA's total physician network.
By marrying a global budget with pay for performance for achieving the quality and health outcome metrics, the AQC puts providers at financial risk for excessive spending and rewards them if they meet certain quality goals. Also, they can share the savings if they keep spending under the global cap. The challenge for provider organizations is that the rate of increase BCBSMA pays is modest and designed to be at about the same level as general inflation by the end of the fifth year.
Significant improvement
Not one organization has failed to achieve a quality bonus payment each year since the program started, says Dana Gelb Safran, ScD, BCBSMA's senior vice president for performance measurement and improvement. "Year after year, we've seen the organizations achieve significant improvements on the broad set of quality and outcome measures," she adds.
In an analysis published in the July 2012 issue of Health Affairs, researchers reported on the first two years of experience under the AQC. Participating in the contract over two years led to savings of 2.8 percent (1.9 percent in the first year and 3.3 percent in the second year) compared with spending in nonparticipating groups, the researchers said. The participating providers cut costs by shifting procedures, imaging, and tests to facilities with lower fees and by reducing utilization. Quality of care also improved compared with the quality delivered to patients in a control group, they said.
Second-year savings
"These results suggest that global budgets with pay for performance can begin to slow underlying growth in medical spending while improving quality of care," they concluded. Later this year, the researchers hope to publish an analysis of results for year three (2011).
As the provider groups enter the fourth year of their five-year contracts, many are talking with BCBSMA about their next AQC agreements, says Safran.
In interviews for this article, physicians and administrators spoke highly of the program, acknowledging that the AQC is forcing physicians and hospitals to work together to improve the delivery of care and find innovative ways to control costs. The AQC fosters an approach to care in which these providers seek to improve the health of all patients, regardless of whether they are enrolled in the AQC or with another health plan, they say.
Reorganizing the delivery of care required BCBSMA to have physicians and hospitals share the costs. "We don't reward individual physicians or hospitals. Instead, we have contracts with 17 AQC organizations that have taken accountability for physician and hospital care. How they pass along the incentive payments and shared savings is their decision," Safran explains. "Each AQC organization also gets rewarded every year on how well it manages to the quality and outcomes goals. And again, how they pass that money along is their decision. So far, all the AQC organizations have been successful in meeting the quality targets and managing to their budget targets."
Phil Gaziano, MD, the CEO of Accountable Care Associates (ACA) in Springfield, Mass., calls the AQC the best way to redesign health care. Formerly the Hampden County Independent Physicians Association, ACA contracts with 300 physicians in Western Massachusetts and delivers care to 50,000 members.
"This is the type of care delivery that accountable care organizations should do, meaning global delivery and global payment," he says. "It's much different from the way HMOs delivered care in the past."
In 2008, ACA's cost of care had risen 7.9 percent over the previous year. ACA joined the AQC in 2009. "In the first two years under the AQC, we got our cost increases down to 2 percent per year and in the last two years, we got them to 0 percent," he comments. "And every single quality measure improved and every primary care physician's scores improved as well." As a result, ACA received a bonus for hitting quality targets.
Many of ACA's physicians are in practices of two and three physicians, and some do not have electronic health record systems, Gaziano says. Instead, ACA collects data from their paper records by having nurses or other staff members call the physicians' offices and request the data needed to meet the AQC's quality targets, he adds.
Achieving the quality metrics is a key to achieving financial success under the AQC, says Jeanette Clough, president and CEO of Mount Auburn Hospital in Cambridge, Mass. In 2009, Mount Auburn and the Mount Auburn Cambridge Independent Practice Association were the first to join the AQC, she adds.
At the time, Clough was concerned about achieving the quality targets, particularly in the first year of the contract. "We were under pressure in terms of the rate increase we could receive. So we had to figure out how to do the quality reporting quickly because if we could achieve the quality goals, then patients and providers would succeed," she says.
"We were about to lose more than half of the rate increase that we would normally get," Clough says, "so we had to figure out how to do the quality piece quickly because if we could achieve the quality goals, then we'd get the dollars for doing that.
"Even without capitation, hospitals and physicians are criticized today because so many people seem to believe that care and services are being eliminated to save money. The AQC focused a lot of attention on quality," she says.
Managing patients under a risk contract required making sure those patients were healthy outside of the hospital. "When 50 percent of your patients are at risk, you don't stop the care when patients are discharged," says Clough. "We have a huge amount of outpatient work we do in the offices, in skilled nursing and rehab facilities," Clough says. To do that, the hospital hired additional outpatient case managers. "We call them clinical care coordinators and they are embedded in the individual physician's practices. We also have added social workers, clinical case managers, outpatient case managers, and outpatient quality managers," she explains.
Among the responsibilities of these case managers is to ensure that they collect the data required to meet the AQC's quality targets. "Only half of all the reporting for quality is done in the hospital. The other half is done in the physicians' offices, and all of that quality reporting work is time-consuming. One reason we added staff was to make sure those metrics get properly reported and efficiently followed up," she says. "If a patient's blood pressure is not under control, and the patient does not keep an appointment, that gets the attention of the staff in the practice. The clinical care coordinators follow the highest-risk patients carefully."
Identifying patients who need care
Just as Mount Auburn added support staff, so too did Atrius Health, an alliance of six medical groups in and around Boston. Atrius has more than 1,000 physicians and 85,000 patients in the AQC. The practices hired college students as population managers to do outreach to patients who had not seen a doctor recently.
"Outreach is an important way to improve your quality scores for a number of metrics," says Richard Lopez, MD, chief medical officer of Atrius Health. "Traditionally our practices have secretaries or medical assistants call patients who need mammograms or blood tests." Typically this method fails because patients in the office or on the phone demand attention, leaving little time to call other patients.
Plus doctors traditionally deliver care to one patient at a time, again leaving no time to deliver care to a population of patients. The AQC caused Atrius Health to shift its focus to all patients.
"It's not the patients you're seeing. It's the patients you don't see who are not getting care who are driving up costs," Lopez explains. "Population medicine means we have to engage the patients who are not getting sufficient care and get them to do what is needed to improve their health."
At one of its 30 locations, a group of physicians boosted its quality scores sharply in one year by hiring college students to call patients and schedule appointments for them if they had not seen a doctor in some months.
"The college students were articulate, intelligent, and dedicated staff who were relatively inexpensive to hire," Lopez says. "Within a year or two, other practices had adopted the same approach."
Even though the 85,000 AQC patients make up less than 10 percent of the 1 million patients Atrius Health's physicians see every year, physicians all follow the AQC protocols for every patient, regardless of payer, for two reasons.
"First, that's the way physicians practice, and we didn't want to deliver different care to patients just because they have a different payer," Lopez explains. "Second, we can do this because over the previous 10 years, we developed a warehouse of claims and other data from our payers and our EHR. When you've been taking global risk for a long time, gathering and storing encounter data becomes part of the infrastructure you need."
There is little question that the AQC has been effective at improving quality. "The jury is in — or mostly in — on whether the AQC improves clinical quality, but the jury is still out on whether it controls costs," says Charles Kenney, co-author of Pursuing the Triple Aim, which includes a chapter on the AQC. Kenney's co-author is Maureen Bisognano, president and CEO of the Institute for Healthcare Improvement, which promotes the Triple Aim.
Despite these claims of improved quality, questions about how much BCBSMA paid in the first year of the contract persist.
In 2011, state Attorney General Martha Coakley reported that global payment systems cost more than fee-for-service payment and provide no indication that they improve care quality. Former state Inspector General Gregory Sullivan said in a letter to Gov. Deval Patrick that he analyzed BCBSMA's spending in the first year of the AQC and found a 16 percent increase in actual payments to providers because of high budgets, quality bonuses, and other payments to entice providers to join. In the same year, fee-for-service providers received an annual increase of 9 percent, Sullivan wrote.
Reforming the delivery system
Stephen M. Weiner, chairman of the health law practice of Mintz Levin in Boston, says that BCBS-MA's experience with the AQC demonstrated that cost control is possible.
The AQC allowed state officials to see the value of using an alternative to fee-for-service payment, leading, in part, to the passage of a sweeping cost control bill, Chapter 224 of the Acts of 2012, Weiner says.
Still, it's too early to declare the AQC an outright success, he adds. "Early signers got certain design benefits that made it a good contract from the provider perspective," he comments.
"Where the contracts generate surpluses, it is relatively easy to align the hospital and physician participants, and I am aware of certain situations in which primary care physicians especially have significantly benefitted financially from the contract. But when the funds to be shared decrease, there will be some difficult discussions about how funds will be allocated."
Aligning providers
For now, BCBSMA is cautiously optimistic. "Our goal was to knit together the hospital system with the ambulatory care system so that they weren't two separate systems," Safran says.
"This model demonstrates that if you put the right financial incentives in place, and you give providers the financial support and data they need to improve care, then the delivery system will fix what's been missing in care delivery. All of the ways that these institutions have innovated have come in response to incentives that are 180 degrees from the incentives in fee for service."
Getting the health care system to reorganize itself to deliver care more effectively is the key to success for the AQC, agrees Bruce E. Landon, MD, MBA, MSc, a professor of health care policy at Harvard Medical School who has studied the program.
"We have shown accelerated savings over time but we have to wait to see how much spending they can cut out of the system and how they can reorganize the delivery of care," he says.
"The early findings are encouraging, and the hope is that this is sustainable."
David Harlow, a health care lawyer in Newton who writes the HealthBlawg, agrees, calling the AQC a significant development for two reasons. First, it is an alternative to fee for service.
"That's appropriate because there is a need to change the incentives of health care providers in the system," he adds. Second, the AQC is important because it has served as a model for the federal Centers for Medicare & Medicaid Services' accountable care organizations.
"The problem with past attempts to control health care spending is that adequate quality standards were not in place," Harlow says. "It was all about keeping costs down. While this model represents an improvement over other models, the amounts at risk are relatively trivial and, standing alone, will not bend the cost curve.
"Nevertheless, the AQC is different because no provider group can earn a quality bonus unless the physicians and hospitals achieve or exceed the quality standards."
It could be that the focus on robust quality metrics is indeed the factor that makes global budgets work in the AQC. If so, the executives in the cave will be able to say they could identify a way to make capitation work.
Leaning on alternative payment models, Massachusetts writes a new chapter on health reform
One way to assess the success of the Alternative Quality Contract that Blue Cross Blue Shield of Massachusetts uses is to see how others are adopting some of its features.
The state legislature included language in a health reform law (Chapter 224 of the Acts of 2012) last year that calls for use of payment mechanisms such as the AQC. Including language in the law that encourages the use of global budgets was surprising to some observers given that former Inspector General Gregory Sullivan and current Attorney General Martha Coakley had criticized the AQC specifically for paying physicians and hospitals more than they had been paid previously.
To Julia Feldman, JD, the logic behind including alternative payment mechanisms such as the AQC is clear. A principal associate at the Center for Health Law and Economics at the University of Massachusetts Medical School, Feldman says new payment mechanisms are needed as alternatives to fee for service.
Worried about the rising cost of care, the legislature included a requirement that a new Health Policy Commission establish a cost growth benchmark for the state for all medical expenditures from public and private sources. This benchmark is tied to growth in the state's economy, defined in the law as potential gross state product, which is set for 2013 at 3.6 percent. One way to reach this goal is to use alternative payment contracts such as the AQC, Feldman says.
During the discussions about health reform, Gov. Deval Patrick cited the AQC as a model for other payers in a bill he proposed. "His bill is careful to avoid being overly prescriptive, however," she adds.
"In Chapter 224, there are timetables calling for Medicaid to have a certain percentage of members under alternative payment. First 25 percent, then 50 percent, and ultimately 80 percent of members are to be under such contracts to meet the deadlines in the new law. The state is working to achieve that in its Medicaid program, and there is a requirement that the private sector follow to the maximum extent possible," Feldman explains.
Having such language in the law doesn't mean state officials are endorsing the AQC, but it does show that they recognize the need to move away from fee-for-service payment and introduce payment for meeting quality targets, she concludes.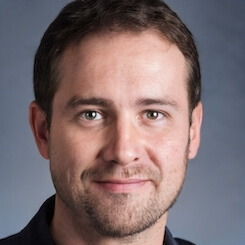 Paul Lendner ist ein praktizierender Experte im Bereich Gesundheit, Medizin und Fitness. Er schreibt bereits seit über 5 Jahren für das Managed Care Mag. Mit seinen Artikeln, die einen einzigartigen Expertenstatus nachweisen, liefert er unseren Lesern nicht nur Mehrwert, sondern auch Hilfestellung bei ihren Problemen.