Experts at three PBMs say watch out for several recently approved and expected-to-be-approved medications
Specialty medications will continue to dominate the pharmacy benefits landscape next year. "Several new breakthrough drugs — incredible medications for patients — have received recent approval and more are anticipated in 2015," says Sharon Frazee, vice president for research and analytics at Express Scripts. "But they are coming out at incredible prices: Some come out as orphan drugs and then they tack on additional indications but they never lose the premium price they set as an orphan drug."
New specialty agents will fuel skyrocketing specialty expenditures that are expected to reach about 25% of total prescription medicine spending. IMS Health reports that 2013 prescription drug expenditures totaled $327 billion. Expenditures are increasing between 3% and 6%.
The year will also see increases in expenditures for traditional drugs. "We're now on the other side of the trend curve in traditional pharmacy," says David Lassen, PharmD, chief clinical officer at Prime Therapeutics. "The 2012 and 2013 patent expirations that either reduced the rate of expenditure increases or actually reduced expenditures are now giving way to generic drug price increases that can be as high as 10%."
Experts at three national PBMs — Frazee, Lassen, and Brian Solow, MD, chief medical officer at OptumRx — have identified several recently approved or expected-to-be-approved medications that they say could significantly affect pharmacy expenditures in 2015.
Topping the list of potential specialty blockbusters are two cholesterol fighters that will re-ignite cost increases in the fight against lipidemia. They are injectable monoclonal antibodies, expected to cost $1,000 a month as chronic therapy, a stark contrast to generic statins that come at pennies a pill.
The competing drugs are evolocumab, from Amgen, and alirocumab, which is codeveloped by Sanofi and Regeneron. Food and Drug Administration approval of both is expected to occur around next June, although alirocumab may be delayed by a patent-infringement suit against Sanofi and Regeneron by Amgen.
The two agents offer a new mechanism of action by targeting a gene called PCSK9, which prevents the liver from discharging cholesterol.
"Nearly 71 million people have high cholesterol, and about 11 million of them are not well controlled with existing statins," says Solow. Reports about the market for these new lipid agents say it may reach $10 billion. The initial FDA approval of these agents is likely to be for treatment of familial hypercholesterolemia, but experts expect their use to expand significantly.
In 2015, health plans and PBMs will try to use competition among hepatitis C (HCV) medications to control costs. In 2014, the cost of a course of therapy was as high as $160,000 for one regimen involving sofosbuvir (Sovaldi) plus a second agent.
In September, Harvoni, a new combination agent also from Gilead Sciences, was approved. It increases patient convenience by combining Sovaldi with ledipasvir in a single pill. Harvoni was initially priced at $1,125 per pill, thus reducing the cost of therapy slightly to $94,500 for a 12-week course. Approximately 45% of patients are eligible for an eight-week course of Harvoni costing $63,000.
New entries
Health plans and PBMs are anxiously awaiting the approval of another HCV drug, this one from Abbvie and still unnamed. This candidate is a combination of antiviral agents: ombitasvir, dasabuvir, ABT-450, and ritonavir. The three-pill regimen requires patients to take two in the morning and one in the evening. That is less convenient than the Harvoni regimen, but health plans and PBMs are hoping to gain some leverage and the opportunity to negotiate prices and rebates for a lower total cost of treatment.
The FDA also has approved pembrolizumab (Keytruda) for melanoma as a breakthrough therapy and orphan drug. It is intended for use after treatment with ipilimumab (Yervoy), a type of immunotherapy, and a BRAF inhibitor if the patient is BRAF V600 mutation-positive.
Keytruda's efficacy was established in an open-label, dose-comparative clinical trial with 173 patients with advanced melanoma whose disease progressed after earlier treatment. Of patients who received the recommended dose of 2 mg/kg, approximately 24% saw their tumors shrink; responses lasted 1.4 to 8.5 months. This therapy will cost about $12,500 a month for the average U.S. patient and is expected to generate $1.5 billion in sales in 2017.
In October, the FDA rushed approval of two novel products for idiopathic pulmonary fibrosis. Pirfenidone (Esbriet) from Intermune and nintedanib (Ofev) from Boehringer Ingelheim will each cost approximately $100,000 per patient per year (PPPY).
The FDA granted both agents fast-track priority review, orphan product, and breakthrough designations based on their ability to reduce the production of fibroblasts involved in the formation of hard fibrous tissue.
In October, the FDA announced a priority review for palbociclib a first-line treatment for two types of cancer: estrogen receptor-positive (ER+) and human epidermal growth factor receptor 2-negative (HER2–) breast cancers. The experimental agent inhibits two signaling pathways that stimulate tumor growth. It is taken with letrozole (Femara).
One of the most expensive of the expected drugs targets cystic fibrosis (CF). Lumacaftor is a novel molecular corrector of the cystic fibrosis transmembrane conductance regulator (CFTR). In two global trials, lumacaftor, in combination with ivacaftor (Kalydeco), another Vertex drug, achieved statistically improved lung function. Lumacaftor may correct the underlying cause of disease for 50% of CF patients in the United States, but at a PPPY cost of more than $300,000.
Another highly anticipated drug is a monoclonal antibody for plaque psoriasis. Secukinumab by Novartis has a novel mechanism of action targeting the interleukin-17A messenger protein that is linked to the development of plaque psoriasis. It showed significant skin clearance at 12 weeks that lasted through 52 weeks with continued treatment. There are a number of anti-inflammatory agents for plaque psoriasis, yet there is still a market opportunity for new entrants in this class. The National Psoriasis Foundation reports that 52% of the 7.5 million psoriasis patients are dissatisfied with how their disease is being managed.
All three PBM experts say that in 2015, antidiabetic medications will continue to be the leading driver of cost increases in traditional pharmacy. New agents such as empagliflozin (Jardiance, a SGLT2 inhibitor from Boehringer Ingelheim), combination pills, and injection pens contribute to rising expenditures.
Opportunities in diabetes
The antidiabetic medications are the most expensive traditional therapy class. Express Scripts says that per-member expenditures in 2013 were $84. Utilization increased 2.4% and unit costs increased 11.6% — the largest increase for any therapy class. The total 2013 increase was 14%. Prime Therapeutics reported an 11% price increase for antidiabetic agents.
The pipeline continues to spit out antidiabetic drugs, but those generated so far have not added much clinical value. "Some of the existing classes, such as the GLP-1s, are evolving with additional medications, but in many instances those new medications are not correlating with better outcomes," says Lassen.
The GLP-1s are evolving from twice-daily to once-daily and once-weekly formulations.
Lassen says Prime Therapeutics is working with its owner, a group of Blue Cross/Blue Shield companies, to track the performance of the antidiabetic drugs and to review opportunities that may be available for formulary and benefit designs that might help to control costs without compromising patient convenience or clinical results.
"The next generation of basal insulins may offer improved clinical benefit over the current leading insulins," says Express Scripts' Frazee. "If late-stage trials confirm improved patient benefit, these products could become the standard of care."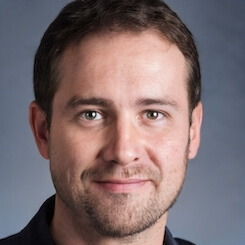 Paul Lendner ist ein praktizierender Experte im Bereich Gesundheit, Medizin und Fitness. Er schreibt bereits seit über 5 Jahren für das Managed Care Mag. Mit seinen Artikeln, die einen einzigartigen Expertenstatus nachweisen, liefert er unseren Lesern nicht nur Mehrwert, sondern auch Hilfestellung bei ihren Problemen.