"We don't know for certain whether there's cost shifting going on, but it's unlikely that people are turning around their health status so quickly" and savings have to come from somewhere, says Jill Horwitz, JD, PhD.
Workplace wellness programs are increasingly popular with employers and vendors. Jill Horwitz, JD, PhD, has good reason to believe that they may not work well enough, and that they shift costs to workers who can least absorb them.
Some 50 million Americans are now affected by workplace wellness programs. These initiatives are touted by many authorities as a tool for improving health and reducing waste, and they're encouraged by the Affordable Care Act (ACA). But their value has been the subject of fierce debate. Experts have questioned whether they actually save money, and some have suggested that even if they do, the savings come less from changing behavior on a large scale than from penalizing those with unhealthy habits, including a disproportionate share of the poor.
A research-based article in the March 2013 issue of Health Affairs put the case bluntly: "Our evidence suggests that savings to employers may come from cost shifting, with the most vulnerable employees — those from lower socioeconomic strata with the most health risks — probably bearing greater costs that in effect subsidize their healthier colleagues."
The article, "Wellness Incentives in The Workplace: Cost Savings Through Cost Shifting to Unhealthy Workers," was cowritten by Horwitz, a law professor at the University of California–Los Angeles; Brenna Kelly, JD, MPH, a health law associate at the law firm of Ropes & Gray; and John DiNardo, PhD, a professor at the school of public policy at the University of Michigan Law School.
It was provocative because few researchers have made this claim before. And discrimination in wellness programs — that is, offering better benefits to some workers than to others — is forbidden under the ACA and the Health Insurance Portability and Accountability Act of 1996.
Horwitz is quick to explain that the work she and her coauthors did was limited in scope. "We're not talking about all employers who offer any kind of benefit that has anything to do with wellness. We made it clear that our research looked at plans that offered significant financial penalties or benefits to employees who achieved certain health outcomes. That represents a small but growing percentage of employers."
Of course, the ACA encourages workplace wellness programs by promoting programs that reward employees for changing health-related behavior or improving measurable health outcomes. For years, employers have said that they get a significant return on investment from health promotion programs, and the authors of the ACA in 2009 and 2010 were eager to foster programs that had been shown to cut costs. The debate over whether wellness programs save money was just beginning. Horwitz and colleagues wanted to know how they achieved a return.
"There could be a large rate of return because participating employees are responding to financial incentives, improving their health, using less health care, and therefore saving money," she says. "If that's true, then everyone benefits. But to accept that as true, we have to make a lot of assumptions."
Among those assumptions, the authors write, are: that a wellness program "can identify employees with specific health risks and target incentives to address those risks, with greater cost-effectiveness than general approaches; that financial incentives will induce employees to modify behavior and thereby improve their health; and that improvements in employees' health will lead to cost savings for their employers," the authors wrote.
Says Horwitz: "We just looked at what the research has to say about each step in that argument, and the research that we found casts doubt on whether that's really happening." In fact, she and her coauthors assert that without more rigorous study, it's premature to conclude that wellness programs — or what are called health-contingent programs — are actually responsible for saving money.
"We're not the only ones to say this," says Horwitz. "The Rand Corp. also did a rigorous study that essentially made the same finding." Indeed, in January, Rand researchers said blanket claims that wellness saves money are not warranted. Such programs' results need to be scrutinized, they added.
There's little evidence that working-age people change their behavior.
Rand researchers said programs that encourage workers to adopt healthier lifestyles may not reduce health costs or lead to net savings. Lifestyle management efforts that encouraged healthy living did not deliver returns that were higher than the costs, they reported in a study published in the January issue of Health Affairs, "Managing Manifest Diseases, but Not Health Risks, Saved PepsiCo Money Over Seven Years."
The research Horwitz and colleagues did was different from the Rand Corp. study, however, in that they reviewed results reported in randomized controlled trials (as well as statistical studies that controlled for other relevant factors) on the relationships among financial incentives, behavior, health status, and medical spending. Also, they focused on four conditions typically targeted in health-contingent wellness programs: high cholesterol, hypertension, smoking, and obesity.
They found little evidence that working-age people change their behavior as a result of financial incentives, particularly over the long term. And the evidence was mixed on whether employees with these conditions have higher health costs than other employees.
"These findings suggest that program savings may not, in fact, derive from health improvements," the authors wrote. "Instead, they may come from making workers with health risks pay more for their health care than workers without health risks do."
The study calls into question the worth of regulations under the ACA to prevent workplace wellness from being "a subterfuge for underwriting or reducing benefits based on health status," the Rand Corp. study authors wrote. Given that low-income workers suffer disproportionately from conditions typically targeted under health-contingent programs, savings arising outside of health improvement may entail hidden, regressive redistributions, increasing the burden imposed on low-income workers.
One other factor to consider, says Horwitz, is that much of the spending on health care is for a small number of people. Some research has found that 5% of patients account for almost 50% of all spending. "So if an employer or health plan will pay for all of us to go to the gym," she says, "it's going to capture a lot of people who are already healthy. And it is going to give unnecessary payments to lots of people who already went to the gym before the program started."
Horwitz adds: "We don't know for certain whether there's cost shifting going on, but it's unlikely that people are turning around their health status so quickly — particularly in such areas as losing weight or quitting smoking where turnarounds are notoriously difficult — and savings have to come from somewhere. It could be that they're coming from penalizing low-income workers who have these conditions.
"If that's happening, then employers, health plans, and all of us should be concerned," Horwitz says. "Also, we should worry that the exceptions to anti-discrimination law are in fact discriminatory. Companies that have these programs are allowed to continue discriminatory behavior."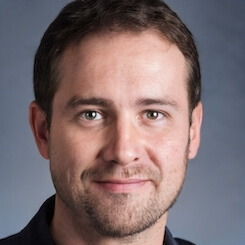 Paul Lendner ist ein praktizierender Experte im Bereich Gesundheit, Medizin und Fitness. Er schreibt bereits seit über 5 Jahren für das Managed Care Mag. Mit seinen Artikeln, die einen einzigartigen Expertenstatus nachweisen, liefert er unseren Lesern nicht nur Mehrwert, sondern auch Hilfestellung bei ihren Problemen.