The country's elite cancer hospitals may be facing a less coddled existence. Fox Chase is getting ahead of the game with efforts to reduce readmissions.
It's on purpose and there's a lot of history behind it, but the plain fact of the matter is that the rules that other hospitals have to live by don't apply to the country's specialized cancer hospitals.
When Congress wrenched Medicare over to a prospective payment system and DRGs in the '80s, a handful of hospitals specializing in cancer were given a pass and continued to get paid based on their reported costs. Some politics were involved—with cancer, there always will be. But the cancer hospitals and their allies successfully argued that prospective payment wouldn't work for specialized cancer hospitals because the care they gave was unique, complicated, and unpredictable.
A patient's overwhelming desire to go home is understandable but it may not be the best thing, says James Helstrom, the CMO at Fox Chase Cancer Center.
The "PPS-exempt" hospitals, as they came to be called (PPS stands for prospective payment system) also saw prospective payment as being tantamount to lower payment and because cancer care is their only line of business, they can't make up any financial shortfalls from cancer care with care for other kinds of patients.
But the island that the PPS-exempt hospitals have been on is looking less fortified these days as debates about the delivery and cost of cancer care heat up.
Earlier this year, the GAO issued a report about how expensive the PPS-exempt hospitals are. The GAO found that Medicare paid PPS-exempt hospitals 42% more, on average, for inpatient care than local teaching hospitals taking care of cancer patients whose cases were just as complex. The PPS-exempt hospitals' outpatient services were 37% more expensive than comparable services at teaching hospitals.
By the GAO's reckoning, Medicare would have saved $500 million in 2012—the year that it examined—had cancer patients received inpatient and outpatient services at local teaching hospitals rather than the PPS-exempt hospitals.
The organization that represents the PPS-exempt hospitals denounced the GAO report for being based on "incomplete data and a flawed analysis." The PPS-exempt hospitals also point to a study published in JAMA Oncology earlier this year that showed PPS-exempt hospitals had better mortality outcomes than other types of hospitals.
Meanwhile, the ACA is putting pressure on the PPS-exempt cancer hospitals from a different direction. The massive health care reform law created separate quality reporting requirements for the PPS-exempt cancer hospitals. The requirements started gradually in 2013 and little extra effort was involved, but they have kicked in this year with the hospitals having to report on several SCIP—short for surgical care improvement project—measures and others pertaining specifically to oncology.
Leaving the bubble
Fox Chase Cancer Center is a 100-bed hospital and outpatient facility in Northeast Philadelphia. The grounds are well treed and the atmosphere, tranquil. The center is well known because of the achievements of its researchers. But Fox Chase is one of the PPS-exempt cancer hospitals with change knocking on at its door. When Chief Medical Officer James Helstrom is asked whether Fox Chase and its ilk have been in a bubble, he doesn't hesitate: "Absolutely."
The 49-year-old doctor is one of those impressive MDs who also managed to pick up an MBA. Helstrom has been at Fox Chase for seven years, the last two as chief medical officer. An anesthesiologist, Helstrom says he ended up on the executive path because of an interest in and knack for process and finding efficiencies that he shared with the chair of Fox Chase's surgery department, Robert Uzzo.
Helstrom says being a chief medical officer at any institution these days means having responsibility for patient safety and quality outcomes. The focus used to be almost exclusively on patient safety with quality outcomes—if they were dealt with at all—handled by individual doctors.
"But we've all read the studies about the elderly who have had an acute coronary syndrome episode and don't get discharged on aspirin and beta blockers," he says "So you had to systematize or institutionalize practice in that circumstance."
What about doctors' attitudes?
That attitude explains why Helstrom is not averse to the ACA-required quality reporting for the PPS-exempt cancer hospitals. "The surgical care improvement project measures—they are absolutely good medicine and they ought to be done for every patient."
He treads carefully when asked about the attitude of Fox Chase doctors: "I think it matters a little bit where you are in terms of your career arc. The doctors who are a little further removed from training are maybe a little less predisposed to want to engage. It's usually met with a 'dammit' and a table thump in there somewhere."
So far, though, Fox Chase and the other PPS-exempt cancer hospitals haven't seen any great changes in how they get paid, although Helstrom sees it coming: "One of the challenges for PPS-exempt cancer is to figure out how to manage the glide path into a new reimbursement reality." Nor have they had to deal with financial incentives for hitting (or missing) quality marks.
But partly because of a program implemented by the Temple University Health System that Fox Chase is part of, Helstrom has started to grapple with the problem of readmissions that is preoccupying so many hospitals (but not the PPS-exempt cancer hospital) because of the Medicare dollars at stake. Cancer hospitals typically have readmission rates of between 15% and 18%, according to Helstrom. At Fox Chase, it has been about 15%.
The effort at Fox Chase started with in-house analysis of readmission rates. Helstrom says "wonderful work" led by Eric Ross, a staff biostatistician, identified some associations with age and tumor types but one of the findings that really popped out was the higher readmission rate among Fox Chase patients who were discharged to their homes. The overwhelming desire to go home—it's perfectly understandable but it may not be the best things for many patients, says Helstrom.
Fox Chase has hired RightCare Solutions to help with the push on readmissions. Headquartered in suburban Philadelphia, RightCare has developed algorithms that it says hospitals can use to predict which patients are most likely to be readmitted and then take steps to prevent that from happening. Kathryn Bowles, a University of Pennsylvania nursing professor and an expert on health informatics and hospital discharges, cofounded the company.
"It's a combination of using their data and our software to deliver value to Fox Chase patients," says Matt Tanzer, the chief outcomes officer at RightCare Solutions, a vendor Fox Chase uses to better manage readmissions.
RightCare has contracts with 15 hospitals around the country but the one with Fox Chase is the first with a cancer hospital, according to Matt Tanzer, the company's chief outcomes officer.
Helstrom says it's an open question how well RightCare's approach will work for cancer patients. The company spent four months using Fox Chase data to tailor its predictive algorithm to cancer patients and treatments and then another two months testing it. The current schedule calls for Fox Chase to start using the fruits of these labors the beginning of next year. Fox Chase will assess the performance a year after that early 2016 starting date.
Fox Chase is paying RightCare as a vendor, and the company will presumably get a battle-tested oncology product out of the deal. And what does Fox Chase get? "Better patient care," Helstrom says emphatically. If that doesn't happen "then we can walk away," he adds.
Helstrom says RightCare's software should help improve Fox Chase's discharge process in a number of ways. Case managers will have ready access to the track records of rehab facilities and other services that discharged patients might use. And instead of sending voluminous faxes, case managers will be able to transmit patient records electronically with a few keystrokes.
The claim emblazoned on RightCare's website is that it can improve care transitions and outcomes "starting at admissions." Helstrom says the goal isn't to rush people out of Fox Chase but rather to start thinking about and planning where the patients might be discharged throughout their hospital stay.
Helstrom says the focus on readmission may have the side benefit of showing doctors better ways of treating cancer. Readmission is a marker for patient care that could be improved, he notes, so if patients keep on coming back to the hospital that could be a signal that a different approach to their care is needed.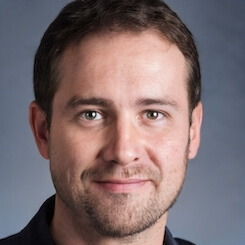 Paul Lendner ist ein praktizierender Experte im Bereich Gesundheit, Medizin und Fitness. Er schreibt bereits seit über 5 Jahren für das Managed Care Mag. Mit seinen Artikeln, die einen einzigartigen Expertenstatus nachweisen, liefert er unseren Lesern nicht nur Mehrwert, sondern auch Hilfestellung bei ihren Problemen.